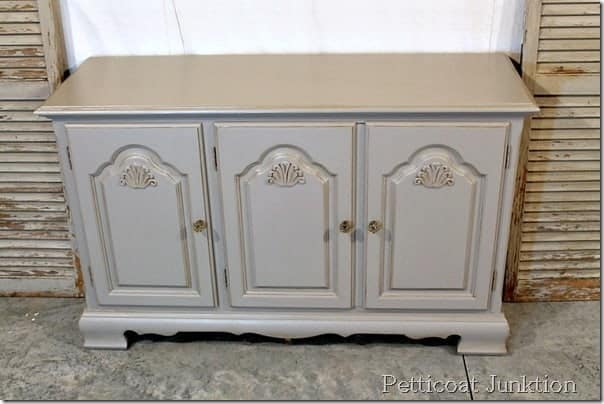 I wrote a post about this piece with photos and a full tutorial called.. ..t Martha Stewart Metallic Paint For Furniture. This is how it looked then....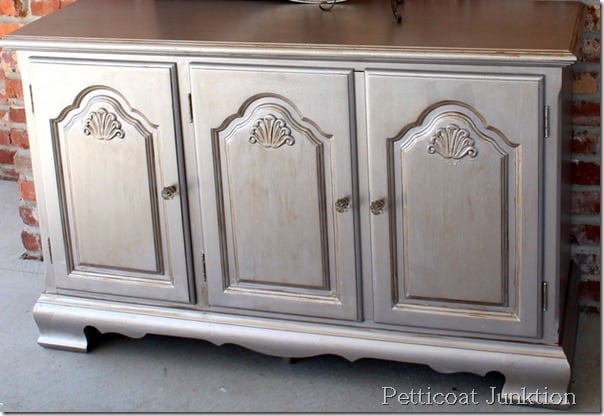 Same buffet with Martha Stewart Metallic Paint special mix and Caromal Colours Toner. A customer spotted this piece in the shop and wanted it for a bathroom vanity, just not in this color. This lady also purchased my Green Waterfall Buffet for her home a few months ago. She picked another color for the buffet and I just finished it today.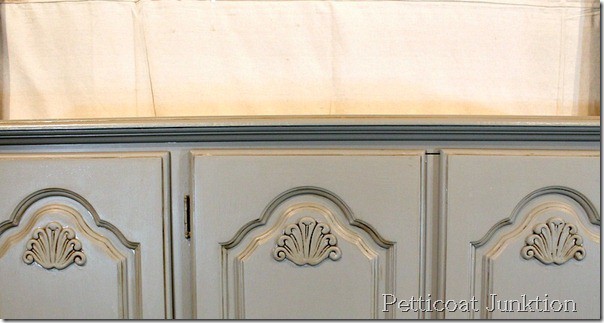 What do you think? Pretty close to the original paint but not metallic and shiny. I used Reclaim in Pebble and added a little toner to the details…..just a little. The Caromal Colours Toner is one of my favorite DIY products. It's great for aging, antiquing, or adding depth to any paint project.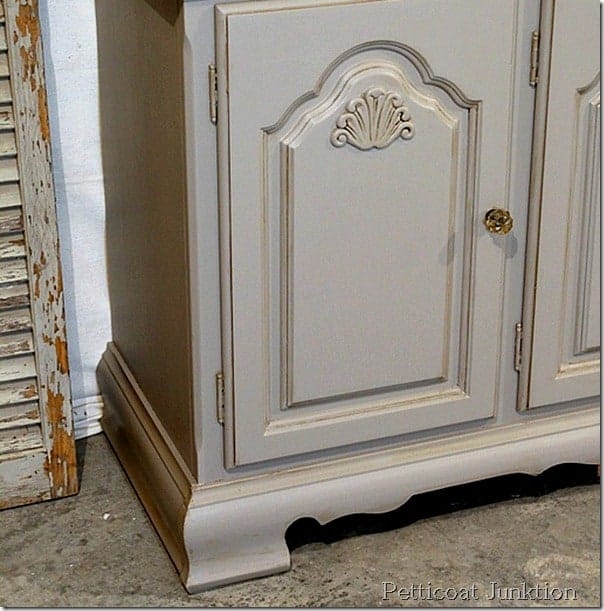 The buffet will be gorgeous as a bathroom vanity, very classy. I sealed the top with 3 coats of Minwax Polyacrylic in satin.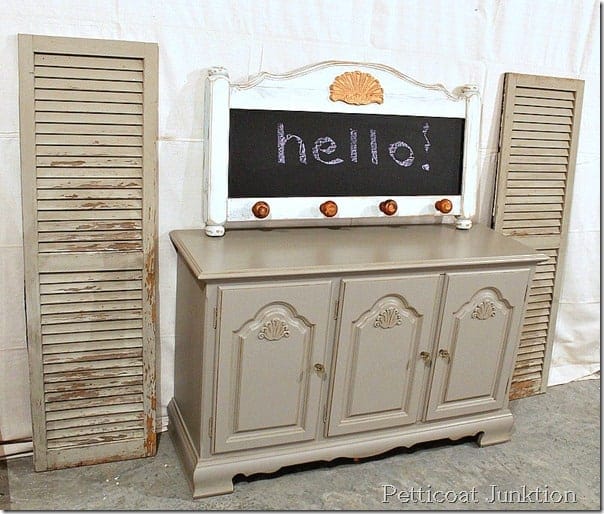 Bathroom Vanity Project
Come back by tomorrow for the post on the headboard turned chalkboard. There will be a before and after! I know ya'll are jealous of my chippy shutters too. Just a little something I picked up at My Favorite Junk Shop