Hey guys,
I know it's not very creative but when I look at this desk I think "what a pretty little desk".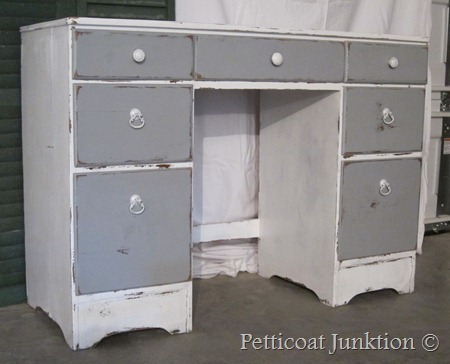 gray and white using Reclaim paint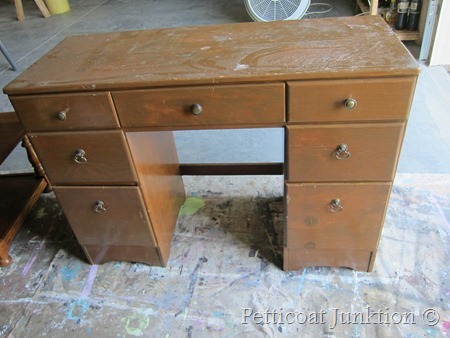 this is how she started out, very plain
Petticoat Junktion is a participant in the Amazon Services LLC Associates Program. As an Amazon Associate I earn from qualifying purchases.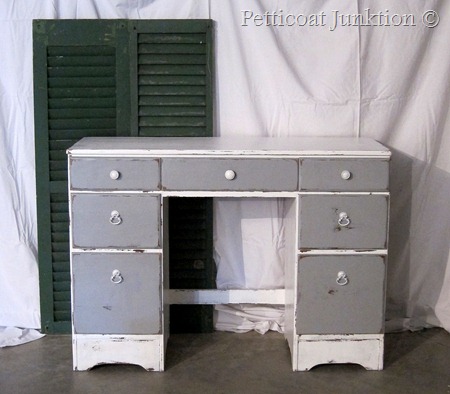 I used the Reclaim bright white and for the drawers I mixed Reclaim Licorice and the Reclaim Bright White to get the gray.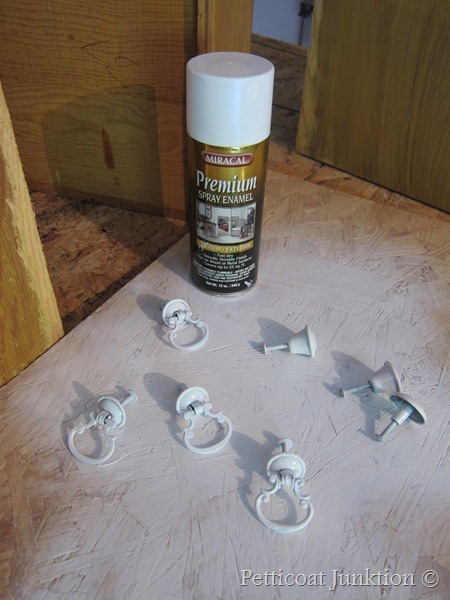 I spray painted the original hardware.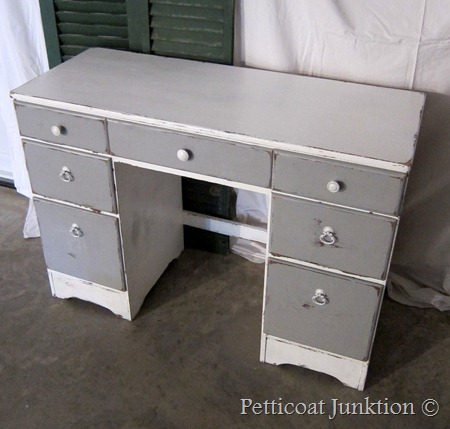 Gray and white together is so clean looking. Also very calming!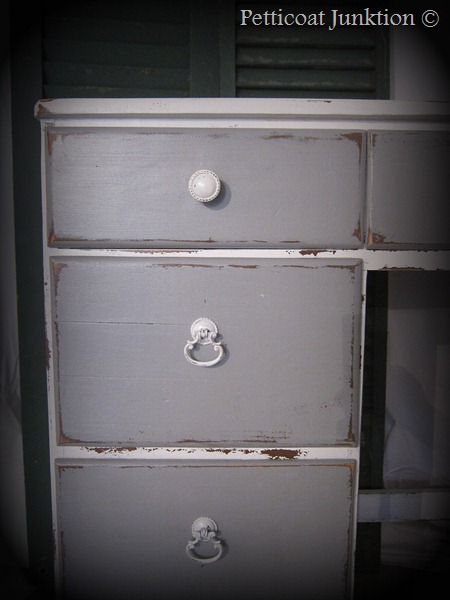 I'm heading to my workshop to spend the day on paint projects! It's going to be a good day.
Thanks for stopping by,
click here to receive my posts,
Party Places I'm linking to…