Furniture Makeovers
Happy Friday,
I have two colorful furniture makeovers that will bring a smile to your face.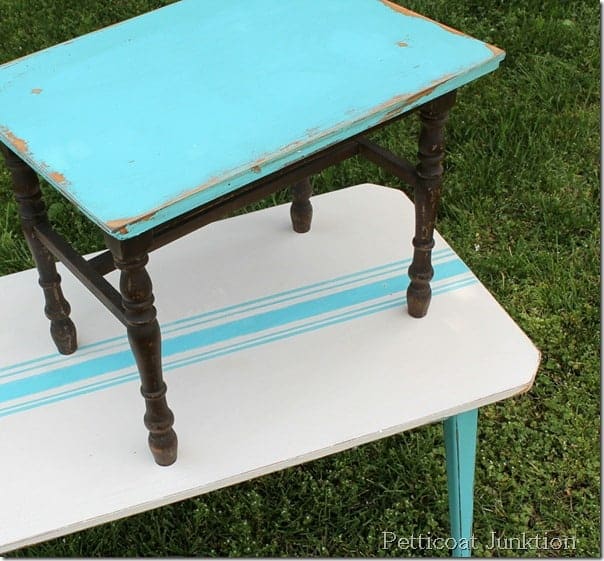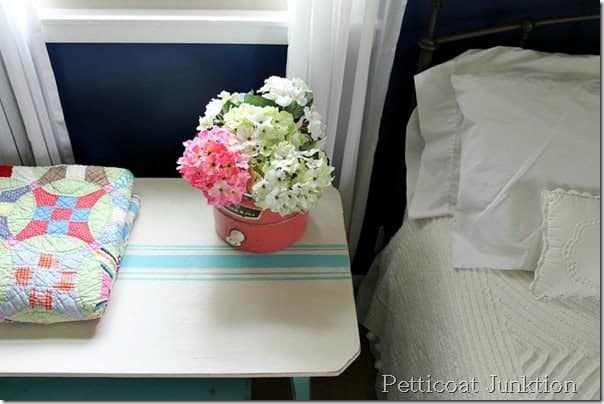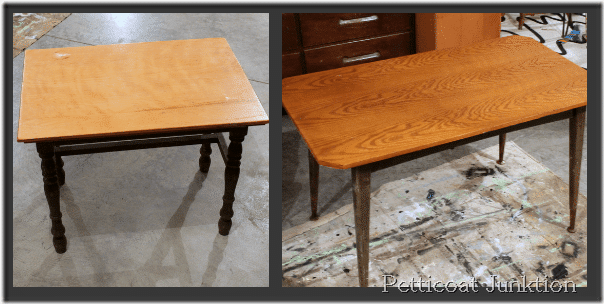 These are the two tables before….but not really.
You need to catch up by reading Salvage Saturday, Putting The Pieces Together.
They were put together from salvaged parts and pieces.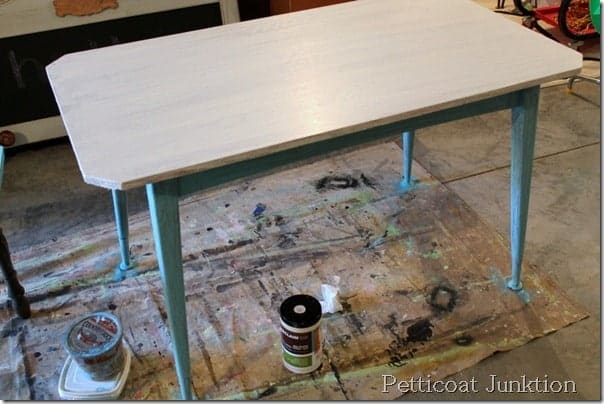 I decided to try the grain sack table top look for the larger table.
My inspiration piece was painted by Sue of SullivanandMurphy
Her table has red stripes with a gray table base. I chose turquoise and off-white for my project.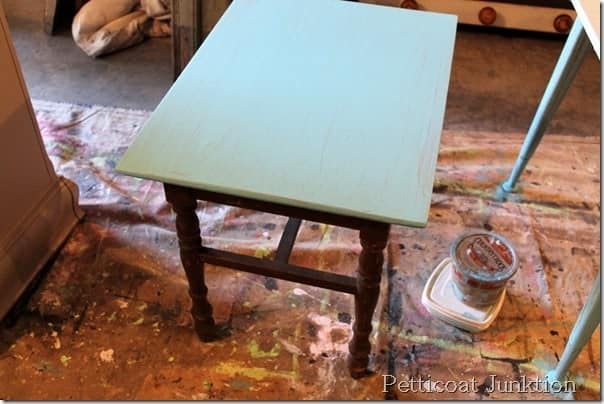 For the smaller table I painted the top turquoise and left the base as it was. I love the wood and curvature of the legs.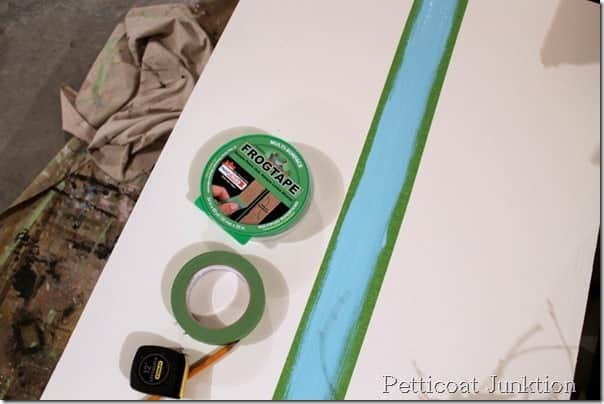 I measured to figure the center of the table then basically winged painting the stripes. It's really hard getting 5 stripes exactly even and spaced right. I used Frog brand tape and didn't have any bleed through. Love that!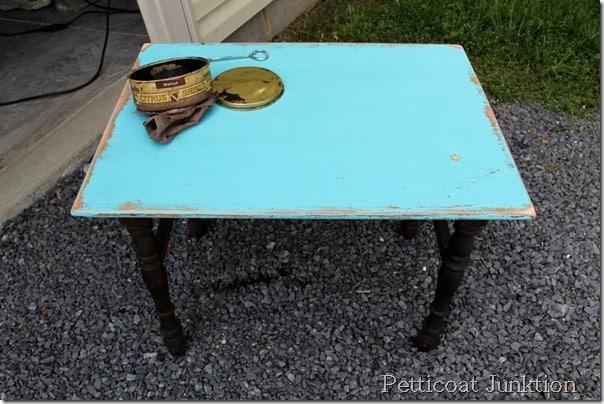 I did some distressing on the top of the smaller table and used a little dark wax for the finish. I also waxed the legs.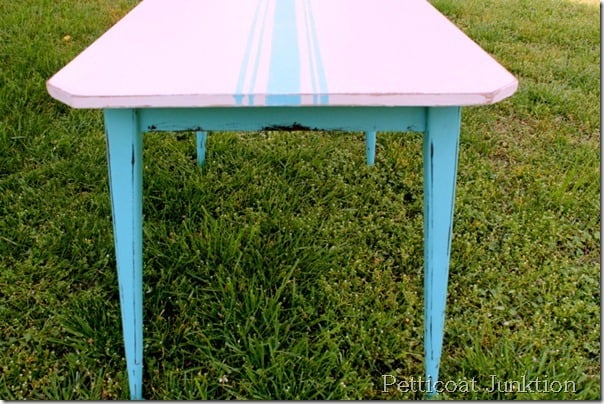 For my grain sack table top I distressed with an electric sander and put a very light coat of dark wax on the top and legs.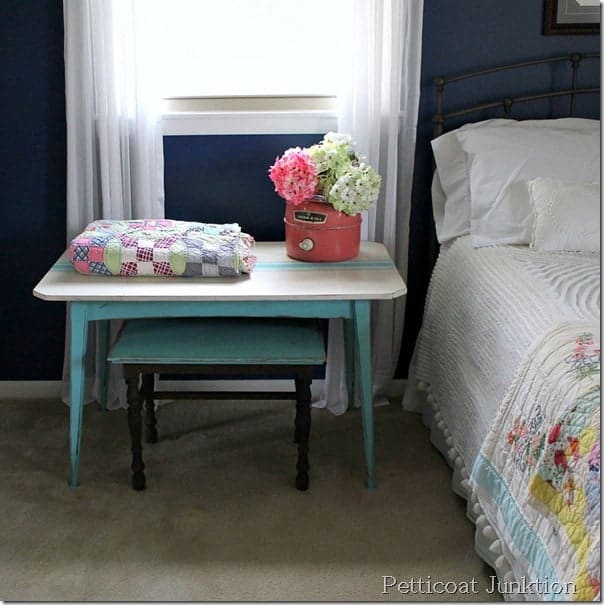 Do you like the stripes?
The after is so much better than the before isn't it?
I love the turquoise and white together…..crisp and clean.
I love hearing from my readers, and I read all comments.
You can leave a comment at the bottom of this post by clicking comments under the social media icons.
I give this info because I had a friend tell me she didn't know how to leave a comment.
Thanks for stopping by,