Saturday morning and this is a quick post with a few photos so I can test a WordPress plug-in…don't ask!
I was given this beat-up junky dresser.
Don't get me wrong…I love free stuff.
I gave a friend a mirror to help her with a project and she gave me this….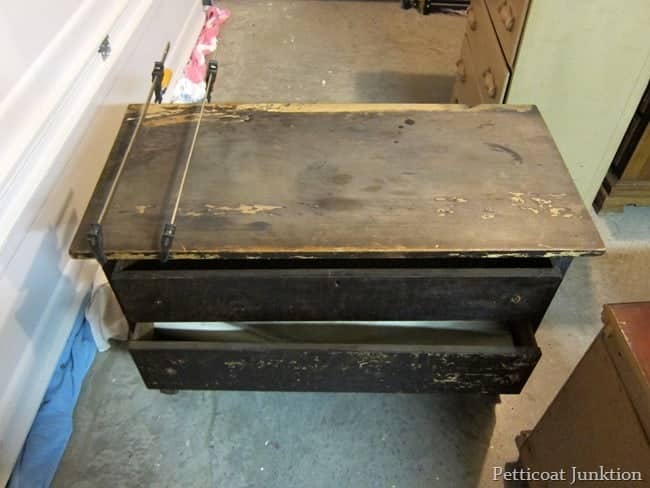 I didn't want anything in return…but she insisted.
Petticoat Junktion is a participant in the Amazon Services LLC Associates Program. As an Amazon Associate I earn from qualifying purchases.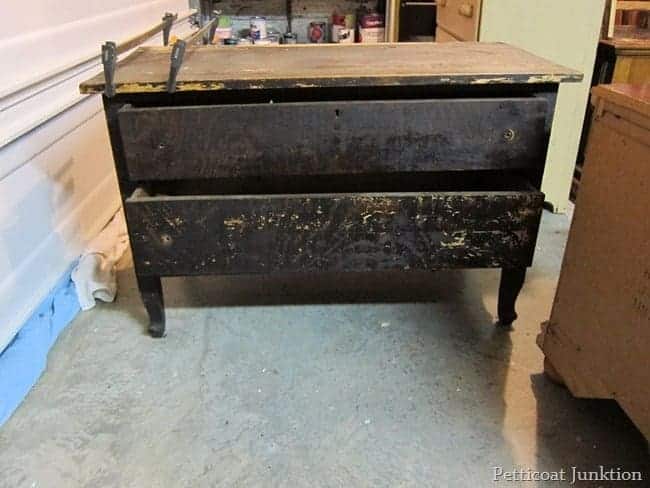 The JTS was trying to do some repairs on it and banged it up a little more…
I think he was afraid I would be upset.
I must be really hard on him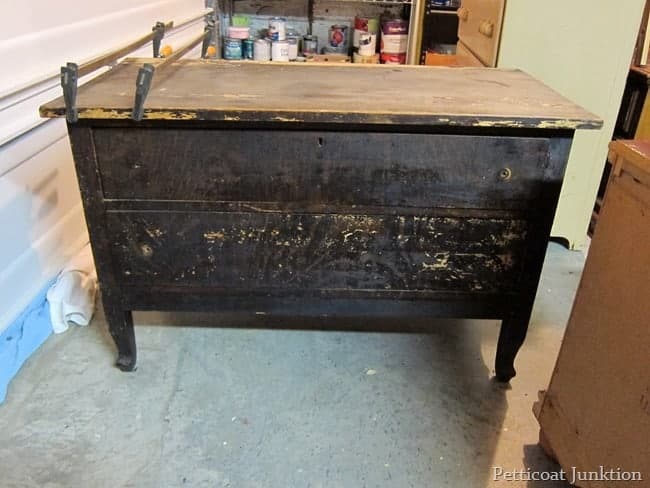 I have a few ideas for this junky piece…..we'll see…
Have a great weekend!
Kathy