disclosure: affiliate links may be used in this post.
Do you start a new project with a game plan in mind?
Can you see the project taking shape in your mind and what the final product will look like?
Before I start a furniture makeover I have a plan in my head.
I can see the finished makeover in my mind's eye and I know what steps to take to achieve the look I want.
But sometimes the way I see a project in my mind is not the way it's turning out on the paint tarp.
I hate when that happens…but what do you do?
You change plans.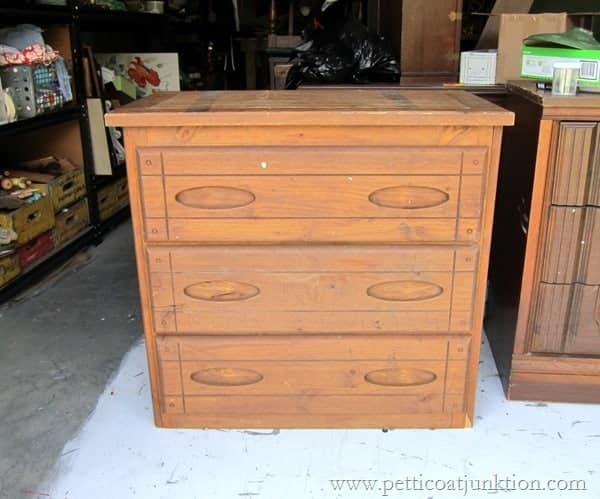 I bought this piece from My Favorite Junk Shop.
I think you may have heard me mention it a time or two.
I don't remember what I paid for this chest.
It was probably around $30.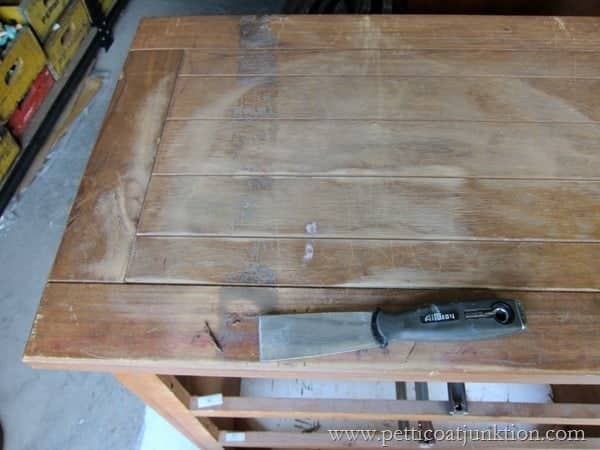 Someone used duct tape or another sticky tape on the top of the chest at one time or another.
The sticky residue is really hard to get off.
You don't want to use mineral spirits, WD-40, or anything oil based because it's hard to remove the oil from the wood and it will leach through your paint.
Not Good!
I tried scraping it off…..sanding it off…..wiping it off with Simple Green…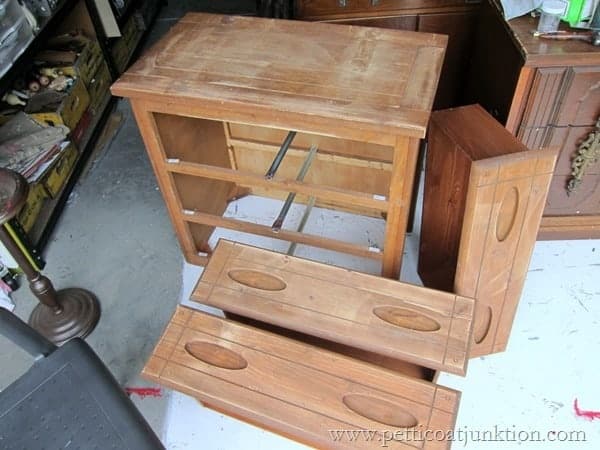 There was still a little sticky stuff left….it's still there.
There is only so much time you can spend working on a project.
I'm painting this piece for re-sell and I try to put a realistic price on the pieces I sell.
Spending hours and hours on prep doesn't make sense..
I think I removed enough that it shouldn't be a problem.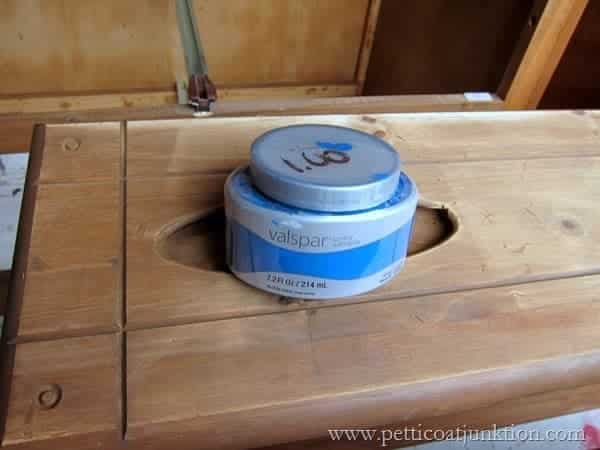 right paint color
The chest was screaming nautical or beachy at me.
Can ya'll see that for this piece?
I pulled out the sample of Valspar that I used for my American Flag Sign and also on the Nautical Pub Table.
It's really a pretty color….Pacific Pleasure….nice name too.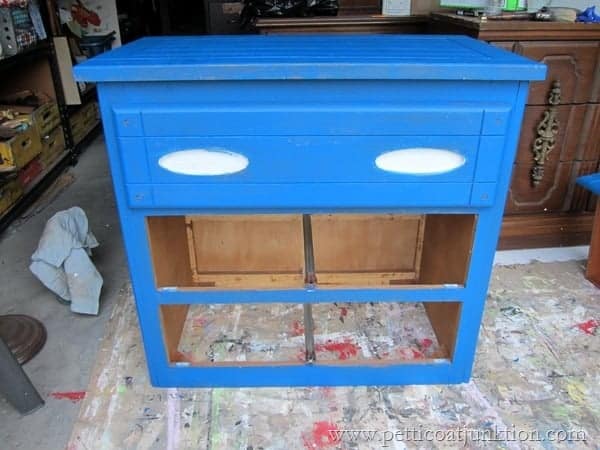 wrong plan
So I painted the chest and I had a plan to paint the cut-out drawer pull holes in white.
I'm not feeling it.
What about you guys?
I have a new plan
Leave a comment…please…and come back for the project reveal!
Kathy