Spray Paint Furniture Hardware
Do you ever spray paint anything small?
I spray paint furniture hardware all the time.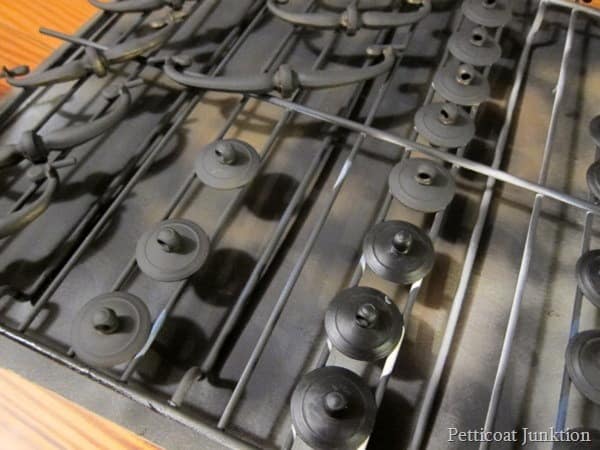 Some of you have commented on my spray paint rack so I thought I would give you the low down on the racks.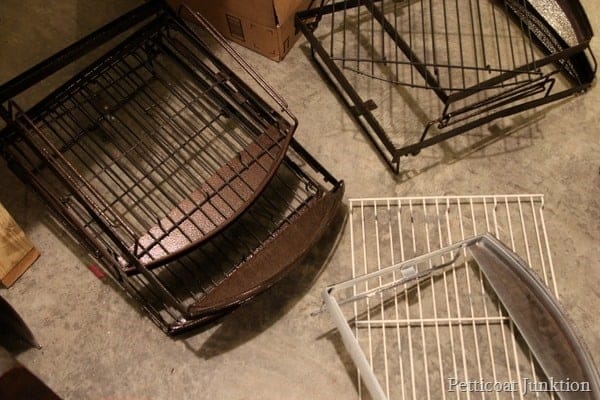 They were free…can't beat that.
Petticoat Junktion is a participant in the Amazon Services LLC Associates Program. As an Amazon Associate I earn from qualifying purchases.
My son, Jay, got them from a friend and Jay gave them to me.
The place where his friend works was getting rid of these heavy duty metal shelving units so I got the goods.
You can't beat free.
I first thought to use them to help organize some of the stuff in my workshop
But I couldn't figure how to use them because they need something to hang on and they are really heavy.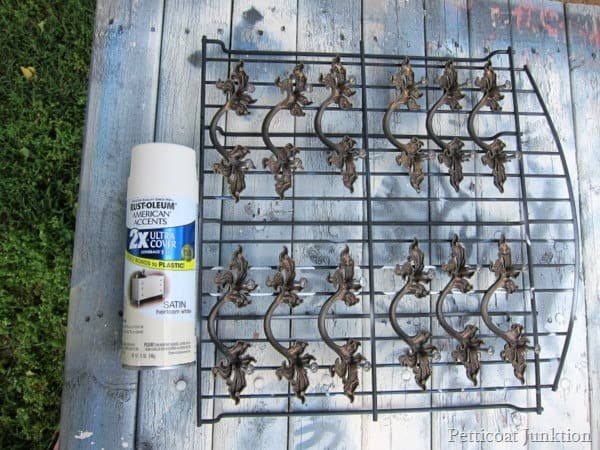 Well, one day I was looking for something to use when spray painting some furniture hardware.
I took the wire racks off of the metal shelves…..perfect.
There is a raised lip on the racks so the hardware is suspended off the table.
It lays flat and doesn't fall over.
I always spray paint the hardware on my work table outside or place the rack on a piece of wood outside.
Don't want to get the paint on the grass.
The rack is perfect for spray painting other small items too.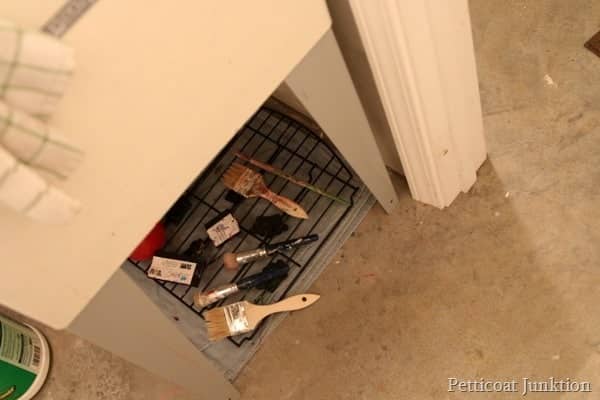 I use one of the racks to dry paint brushes, foam stamp, stencils, etc.
I just place a couple of shop rags and the rack under the laundry sink in the workshop.
So that's the story of the spray painting racks.
The End!
You could also use cookie racks…maybe find some at the thrift store?
Thanks for being here and commenting and asking questions,
Kathy
Subscribe to Petticoat Junktion updates and newsletter so you don't miss a thing!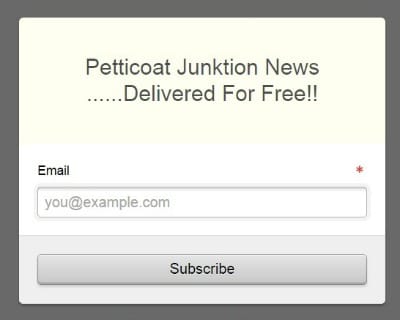 linking to these parties….
Funky Junk Interiors….Inspiration Monday…