Pink Flamingo Planter And Other Fun Stuff
I bet you guys already have your fill of bloggers "Best Projects of 2018" posts so I'm not going there. Today I have new junk finds and auction buys, project ideas, what my plans are for this month and the year ahead, and a wooden pink flamingo planter
Happy New Year to everyone and I hope your holidays were filled with family, friends, and joy. We spent time with family and enjoyed every minute. I do feel like it all went so fast. I didn't have time to enjoy my tree or the other decorations. Anyone else? It's hard to believe it's 2019.
I hope to paint more furniture this year. I will continue to use a variety of paints and DIY products. I don't rely too heavily on any one brand because there are too many great products out there. I've seen  a new technique or two I would like to try but finding the right pieces of furniture has been a problem. We have a used furniture shortage around here.
Upcycle junk projects have always been part of the blog and I love those. So…..more to come.
Toward the middle of this month I will be attending Creativation in Phoenix Arizona. I'm super excited because the trade show has been on my bucket list for a few years. I finally bit the bullet and bought tickets.
The Association For Creative Industries (AFCI) is a large trade association for the global creative arts products industries and I am a member (Digital Content Creator). At Creativation there will be 100's of diy and craft products on display for me to drool over. Maybe I'll find all kinds of new products to work with. I might even do a few Facebook lives from Creativation. Keep a look out on my Facebook page.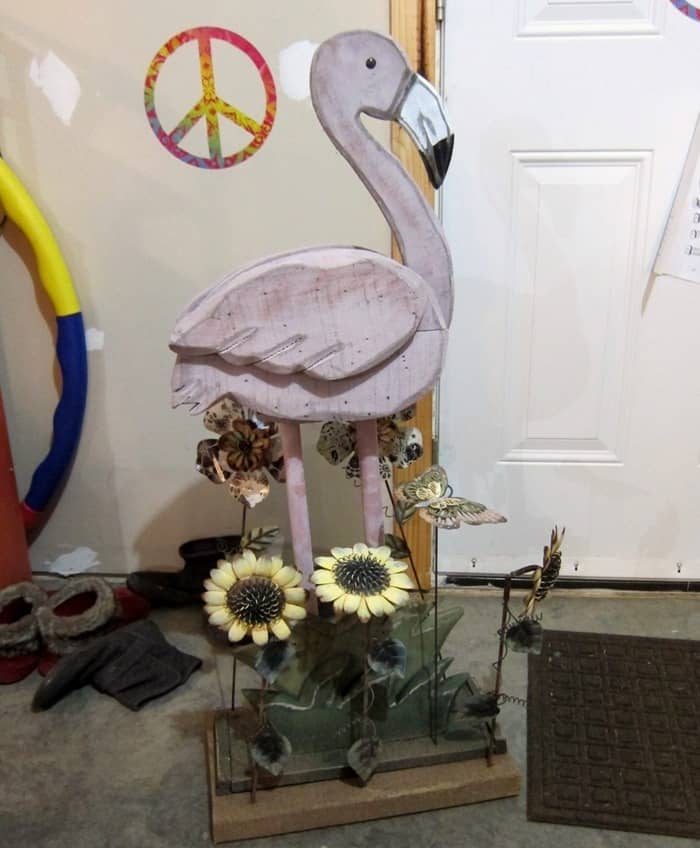 Pink Flamingo Planter
I bought the pink flamingo planter at a local shop called Oddly Amazing Antiques. I like to support local businesses and this shop has some unusual things, really unusual. It's always a fun shopping experience. I couldn't resist the flamingo although it cost me $20. It does need a bit of work.
I'm not crazy about the metal flowers decorating the stand and they are coming off. I'll repurpose them in some way. Also the flamingo is too pale. I see a bold pink leaning heavily toward coral. What do you guys think?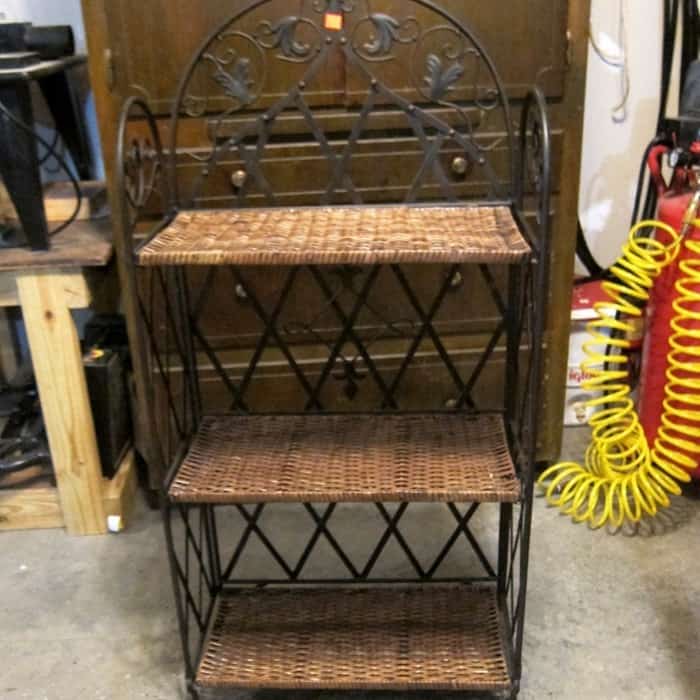 The JTS bought this metal shelf at an auction. It needs a paint job….I'm thinking white. Goes with everything.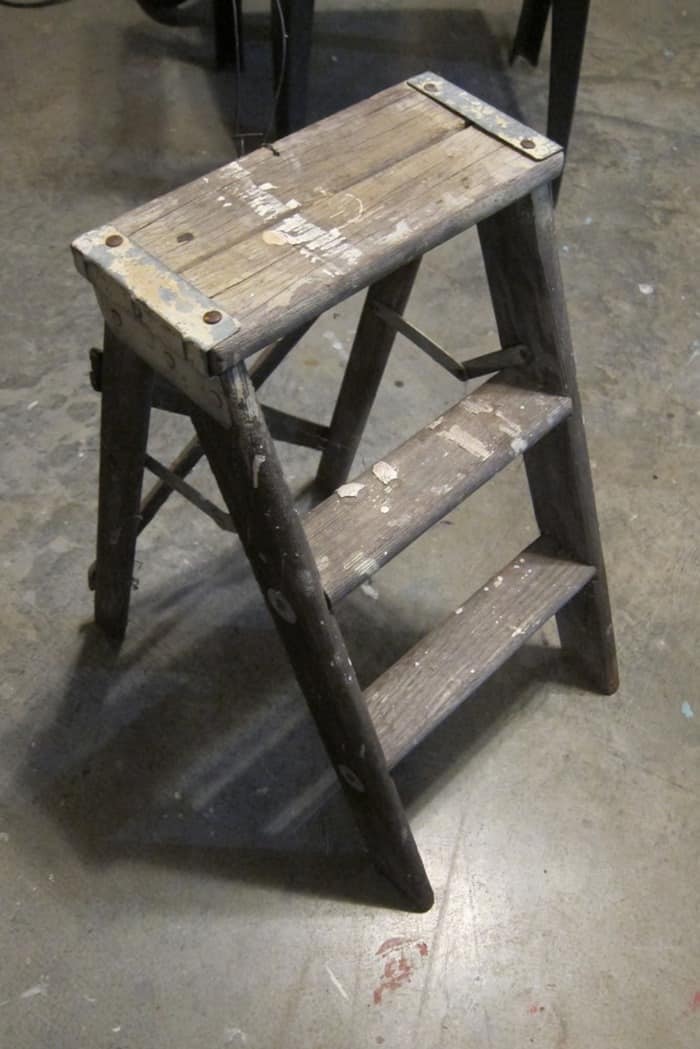 He also bought this small step ladder. I love the paint splotches.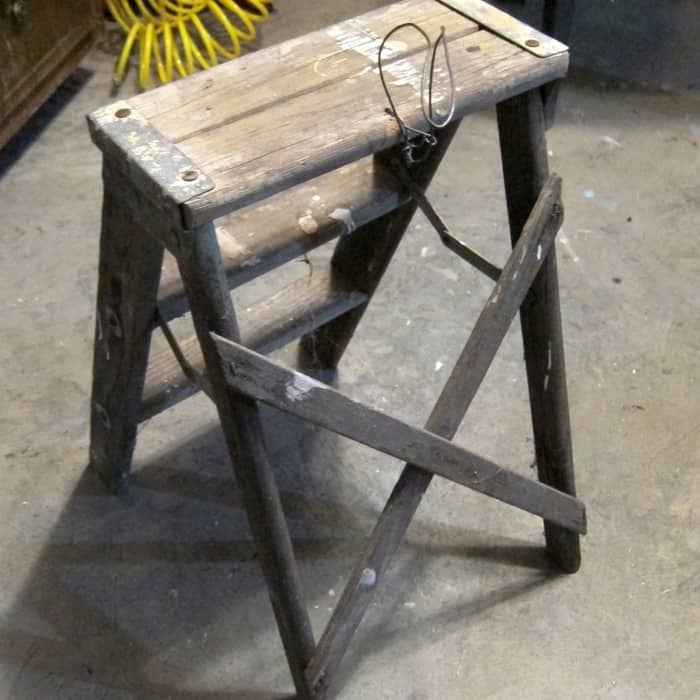 I also like the back side of the ladder with the wire loop for hanging the ladder on the wall.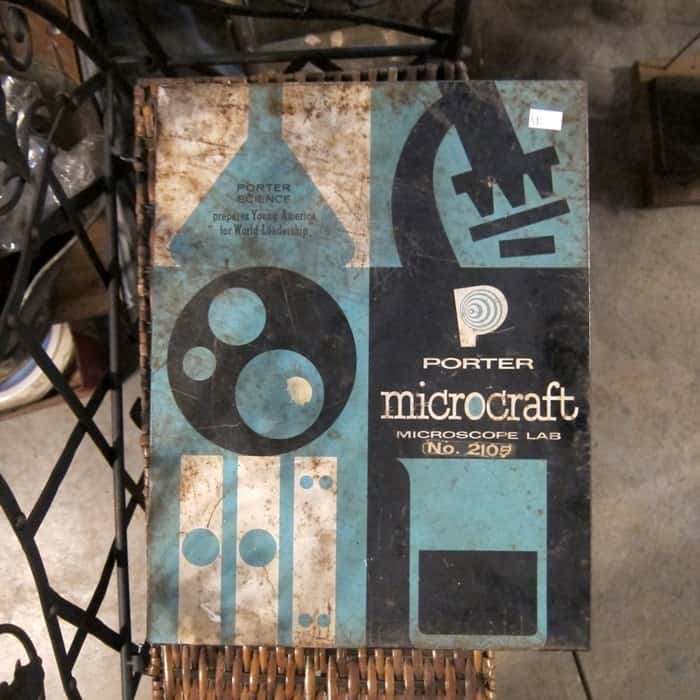 A fun vintage microscope. The hubby know I like this stuff because I worked in a laboratory for over 30 years.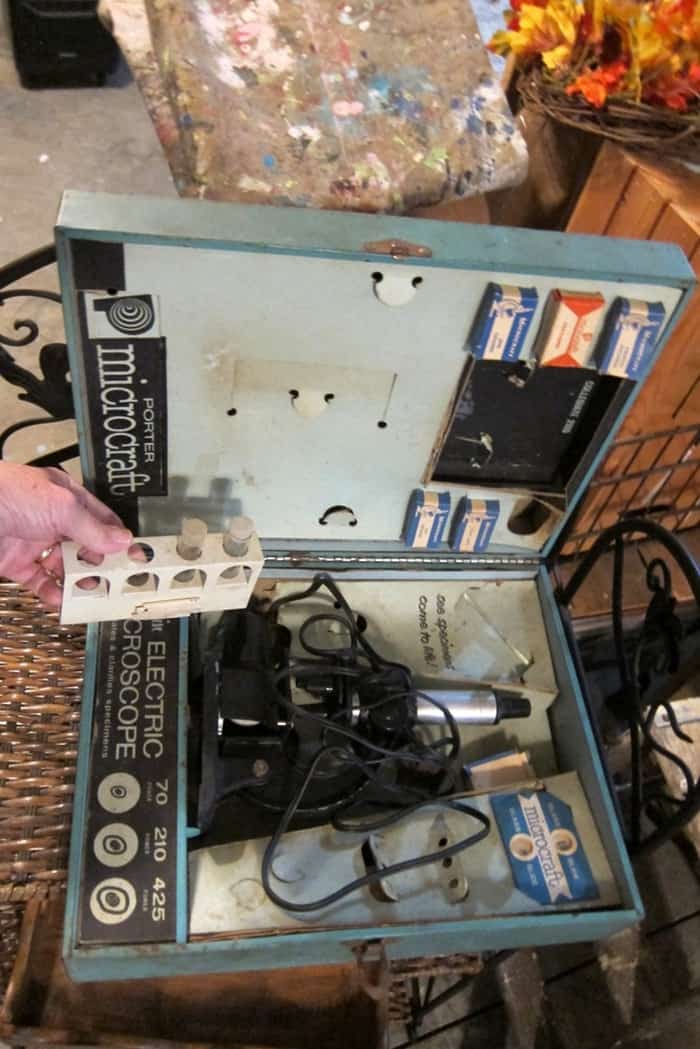 I was a Histotechnologist in my prior life before furniture painting and retirement. I made slides from biopsies for the Pathologists to look at under the microscope. A Kathy fact you may not have known.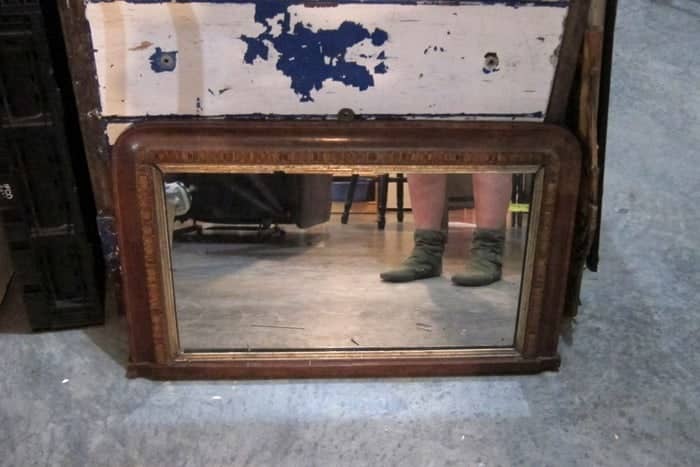 How about the mirror. I think it is a waterfall style and once was part of a dresser or chest of drawers. I don't know the prices for all of the auction buys but most were $2-$5.
I bought the antique frame at my favorite junk shop because of the pretty details. Distressed white paint is in it's future.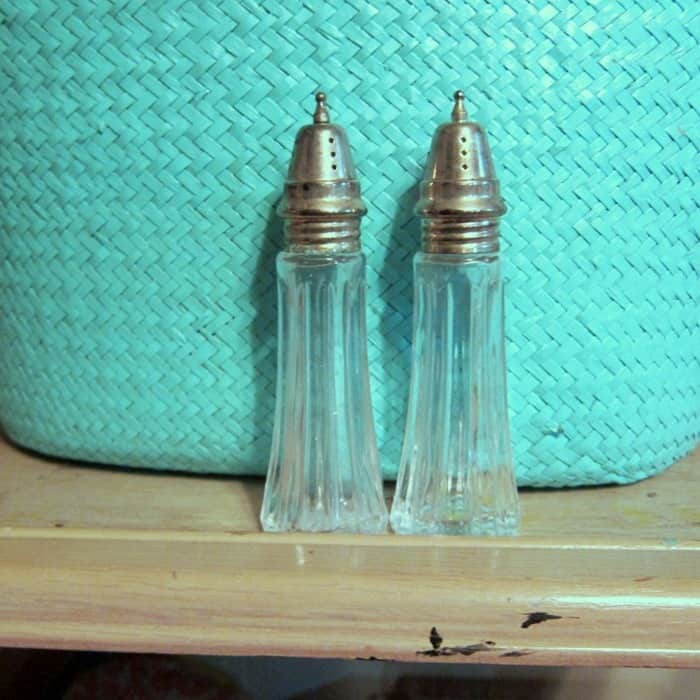 I got the salt and pepper shakers at Goodwill. Looking for project ideas!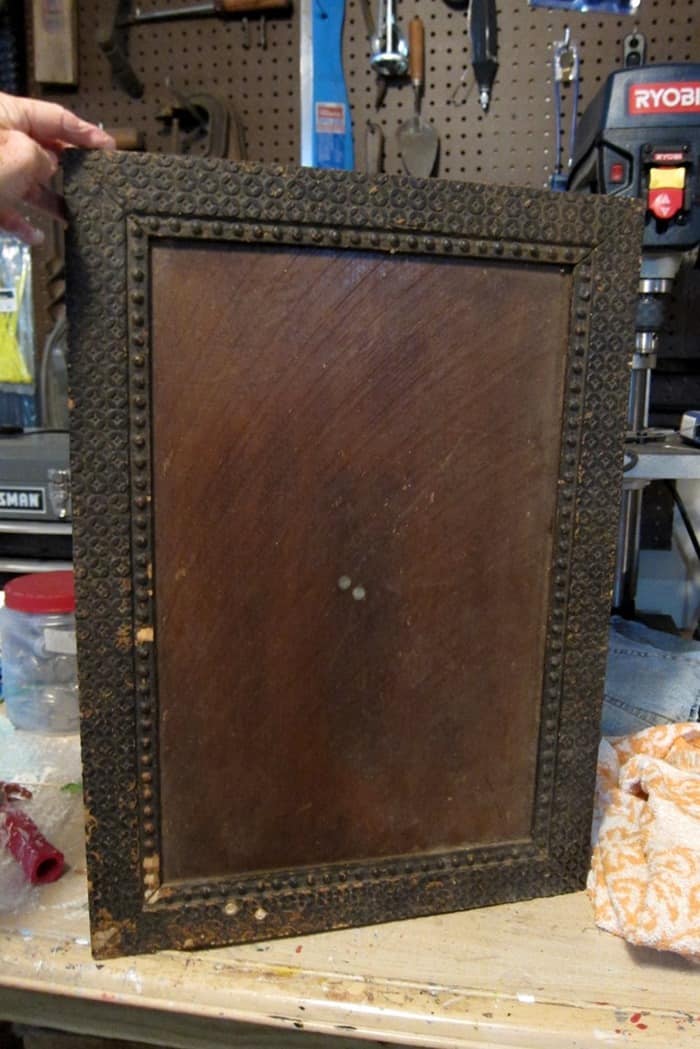 This was once a picture frame and a wood panel has been added in place of the glass. It's a great piece to make a sign out of. Just don't know what type yet.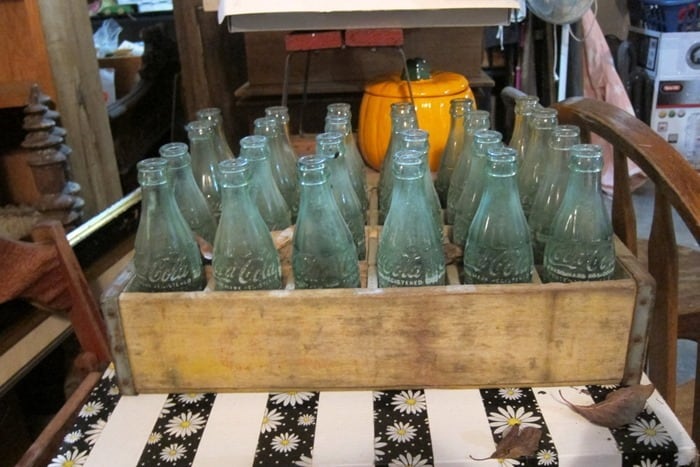 What about all of those empty coke bottles? I bought the crate for $5 and got the bottles too. Any ideas what to do with them besides taking them to the recycle bin?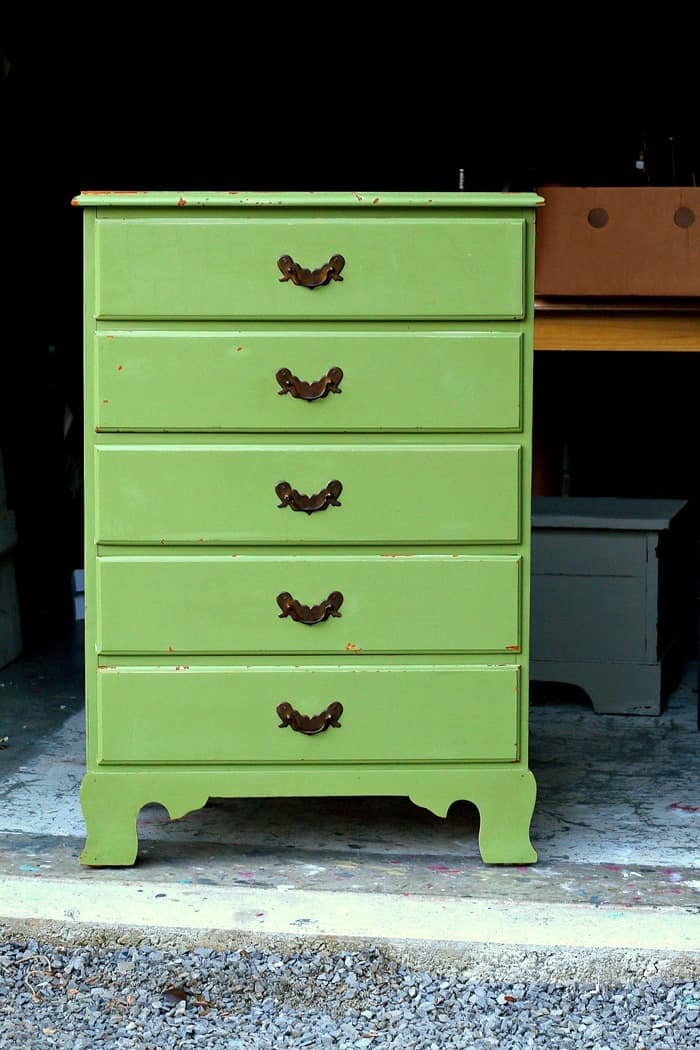 And this piece you guys wanted me to paint. Your wish is about to come true.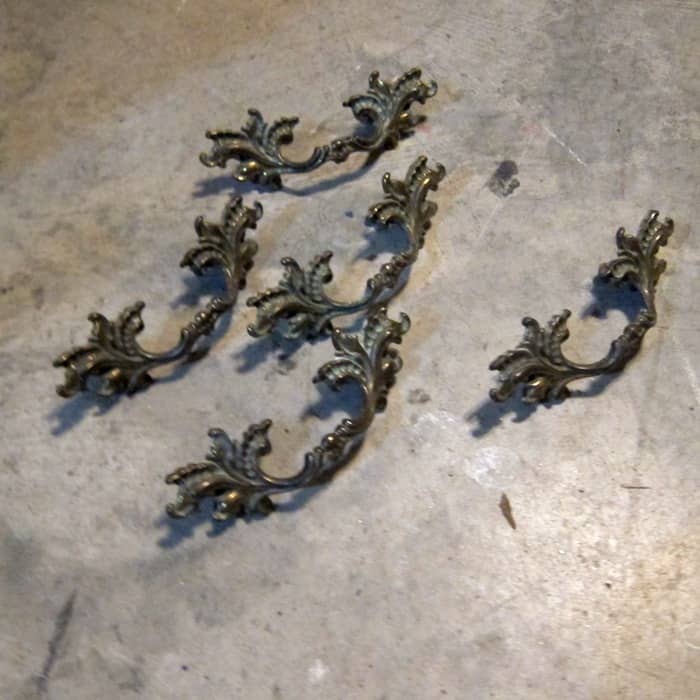 The French Provincial knobs from my hardware stash are the right size to replace the drawer pulls on the green chest. What color do I paint the chest and the pulls?
It you're feeling like you need to see some painted furniture here are a couple from long ago that are favorites of mine.....Layered Paint Nightstand and.............Red Milk Paint Cabinet.
Well, lots of questions for you guys. Leave a note and I'll see you tomorrow. Thanks for being here, Kathy