I don't know about the weather where you are….but it's fabulous here.
I'm surprised I got anything accomplished yesterday.
I would work for a while then sit for a while.
When the weather is nice I open the garage door to the workshop and paint in the natural light.
Yesterday I sat in my chair and enjoyed the view more than I worked.
My neighbor's flowers are beautiful and so is my crepe myrtle.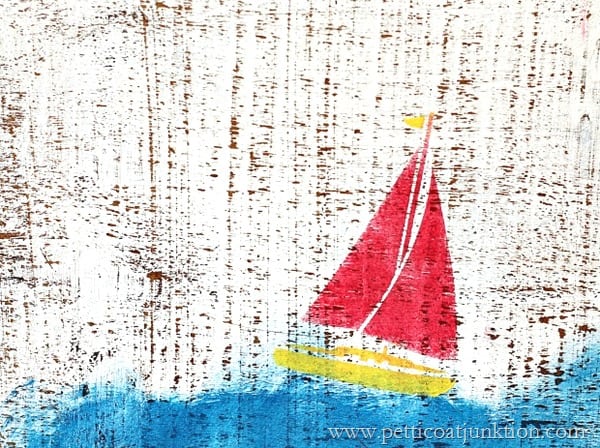 Monday I gave you a little peek of the project I'm working on.
I finished it up yesterday and took photos.
I didn't get them edited yet.
I will tell you it's a nautical/beachy/cottagey piece.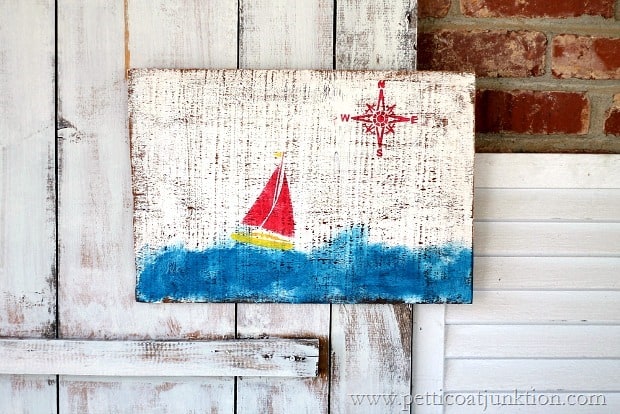 Nautical Wall Decor
I made the cute little sign yesterday.
I haven't laid eyes on the beach this year but I dream about it.
Maybe that's the reason for all the nautical/beachy stuff.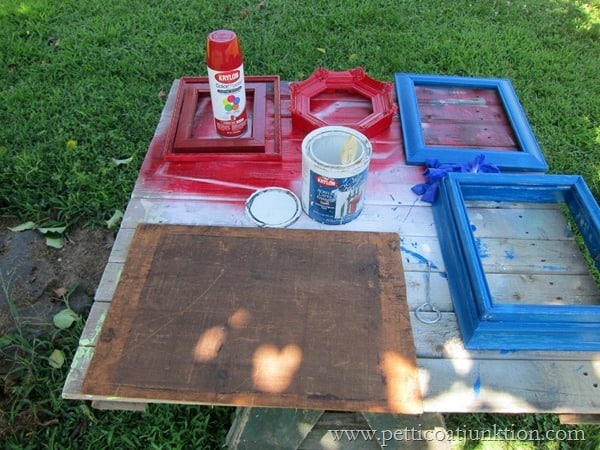 I threw a bunch of frames on a table outside in the shade and painted some of them with a brush and the others with spray paint.
The piece of wood in the front is for the nautical sign.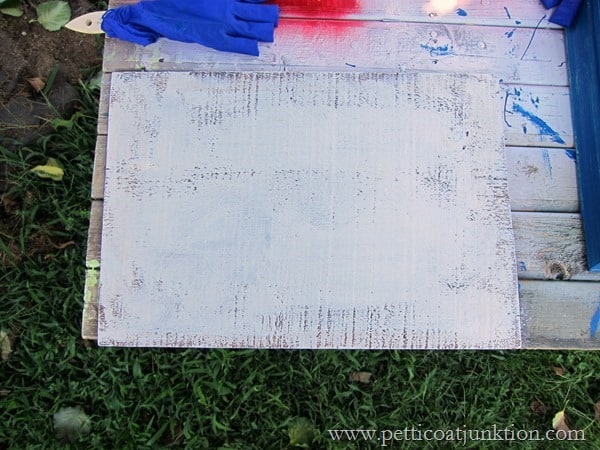 I brushed white paint on the board.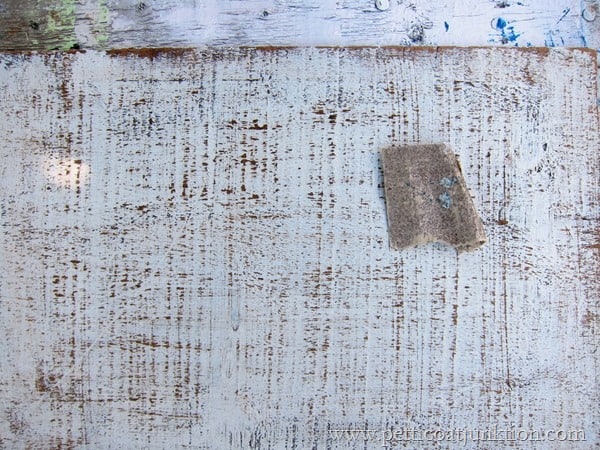 After the paint was dry I distressed it just a little.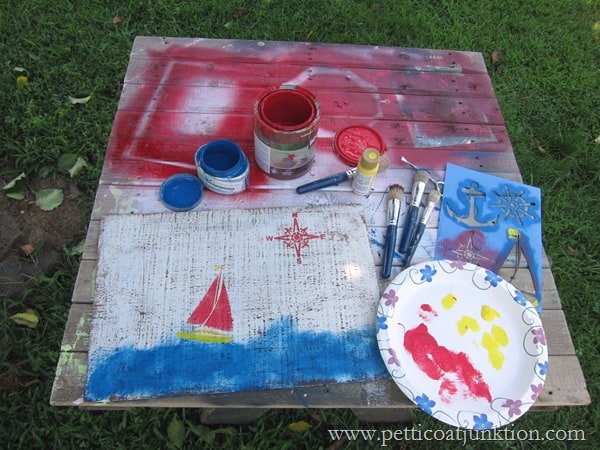 Then I pulled out my red, white, and blue paint along with a nautical stencil and went to work.
The stenciling only took 5 minutes….really.
It took longer to gather up the paints and supplies than it did to actually paint the sign.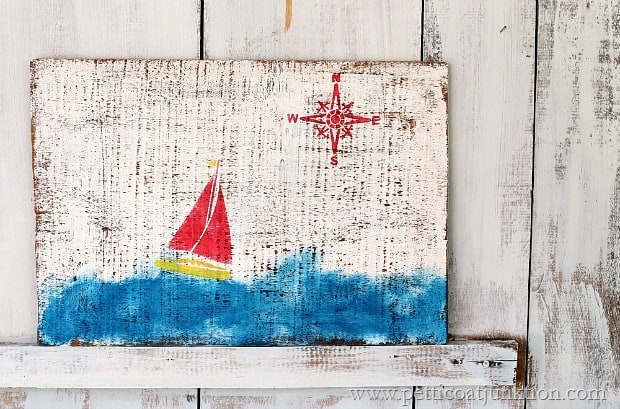 I painted the ocean freehand..…I'm awesome aren't I….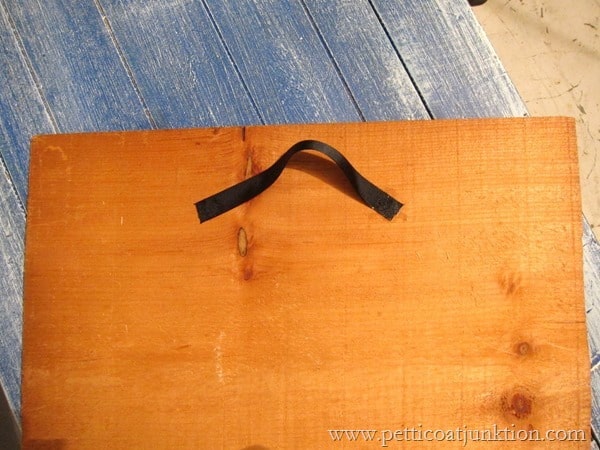 For the hanger I used a piece of black ribbon glued on with ProBond Advanced.
The board is really, really lightweight.
And that's it!
The nautical wall sign was made from things I had on hand.
What do you think?
How about that ocean!
Comment section below…you know what to do…have a great day!!!
Kathy
linking to these parties….
Thrifty Décor Chick…..Funky Junk Interiors….Tip Junkie
Tatertots&Jello …Miss Mustard Seed…Savvy Southern Style
…..Serenity Now