Good auction deals on vintage stuff make me smile. I brought home some interesting pieces from the Thursday night auction but no furniture.
The JTS goes to Saturday auctions but those tend to go on all day and my attention span isn't that long…..my patience either. The Thursday night auctions go for 3 to 3½ hours and  I don't make it till the end of those.
(Don't forget to enter the craft supply giveaway. Link at the bottom of post)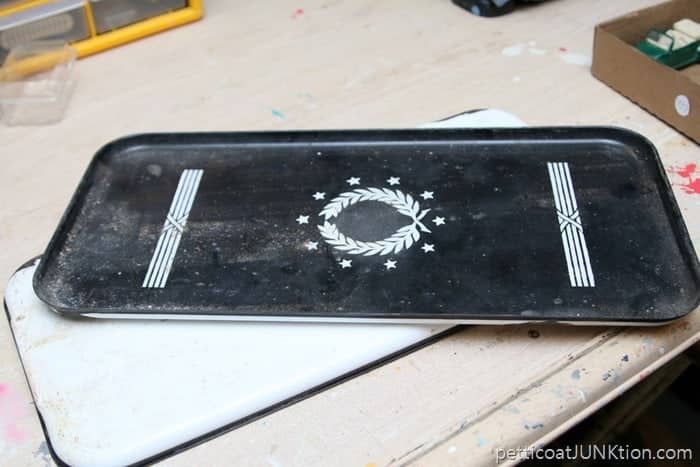 I bought the porcelain enamel black and white vintage stove top covers for $6. I like the black and white design. One side is white porcelain and the other side has the design. I Googled them and found that some of the covers had handles and could be used as serving trays. These may have had handles originally but not any more. Do you guys have any info on the stove top covers?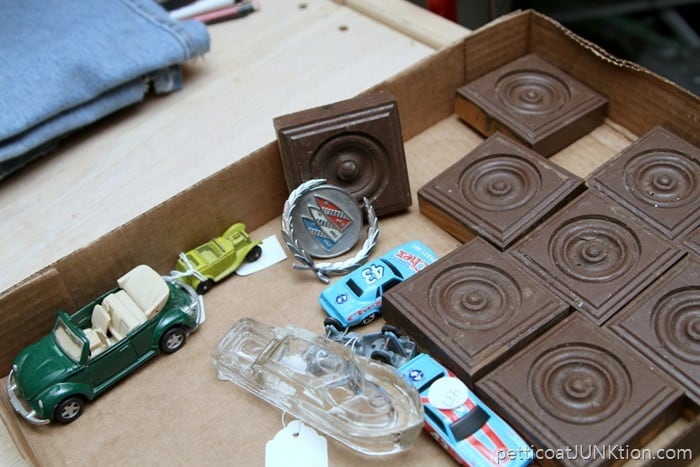 Auction Deals
The tray of corbels and Hot Wheels cars was $6. I can use the corbels in upcycled projects. I don't know why they mix such diverse things in the box lots.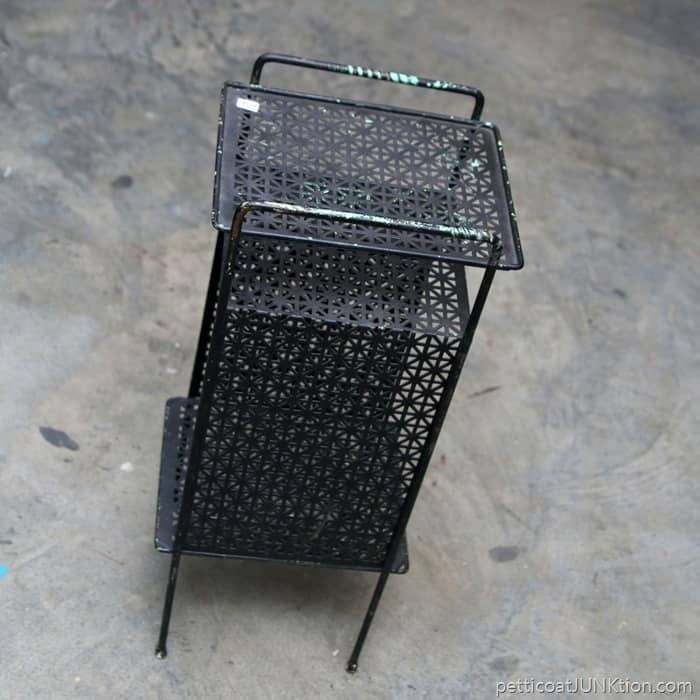 I paid $4 for the iron telephone stand. I can't resist iron or black distressed paint.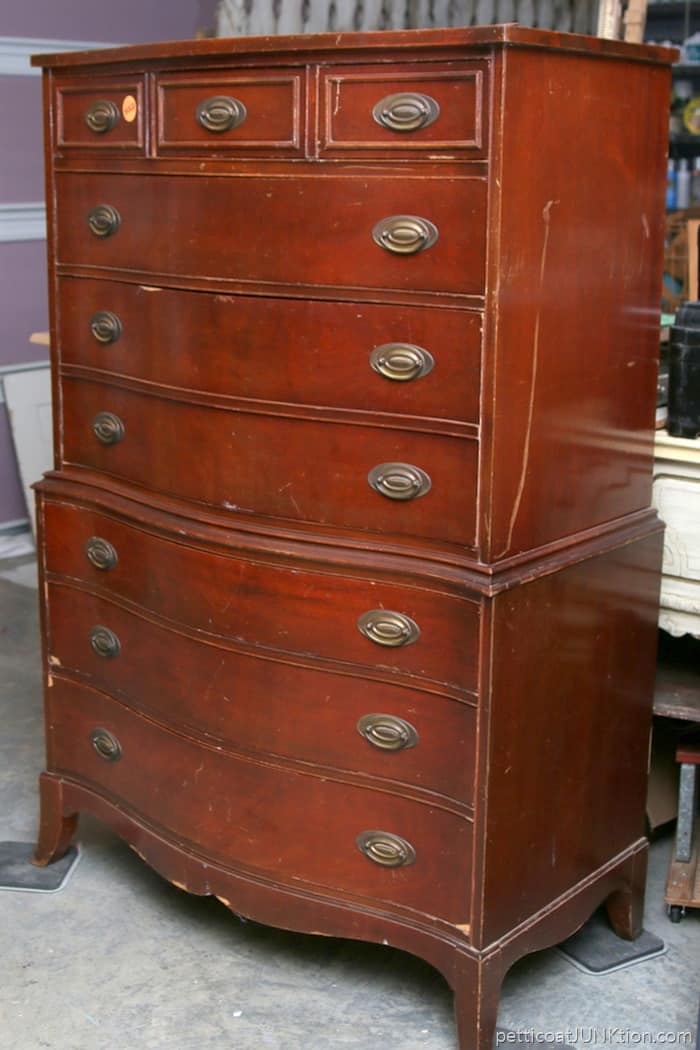 I couldn't afford any of the furniture at the auction but I did pick up this piece at a local store for $85. More than I usually pay but I've had to up my spending limit on furniture. I have a hard time finding real wood furniture these days.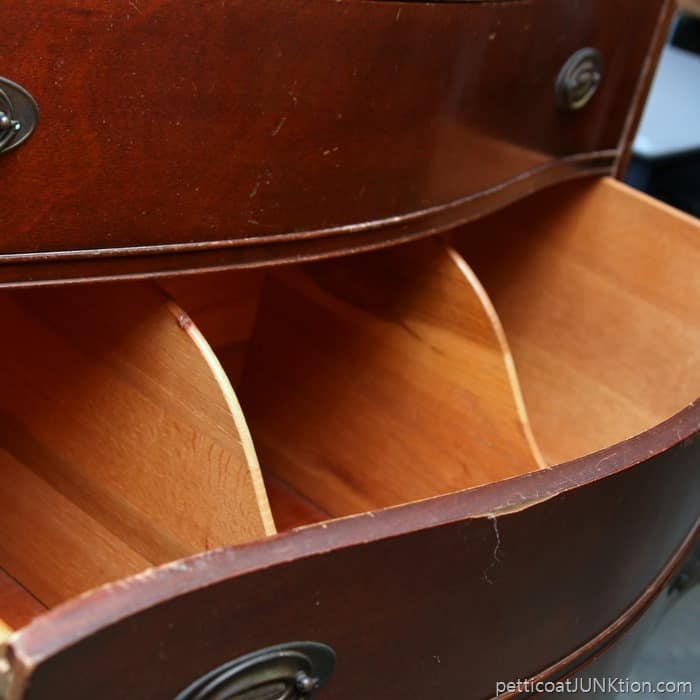 What do you think of the nice dividers in the middle drawer? You can see the insides of the drawers are in good shape, no stains or ugliness.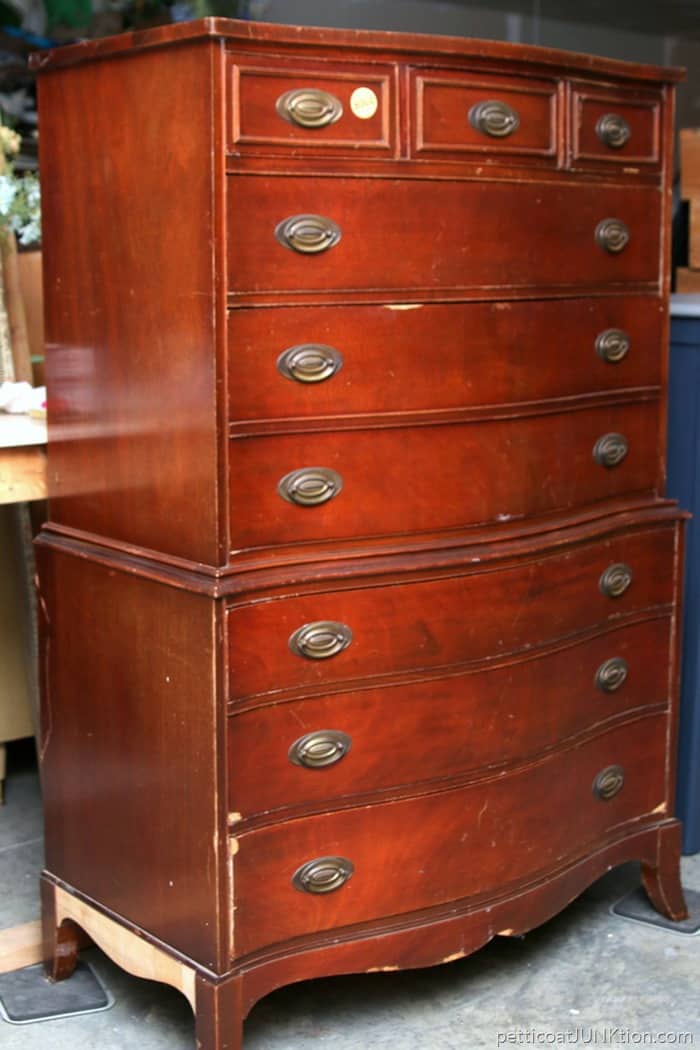 Chest on chest is my favorite style. The piece had all of it's original hardware but the veneer was a little beat up. I think I might keep the chest for myself.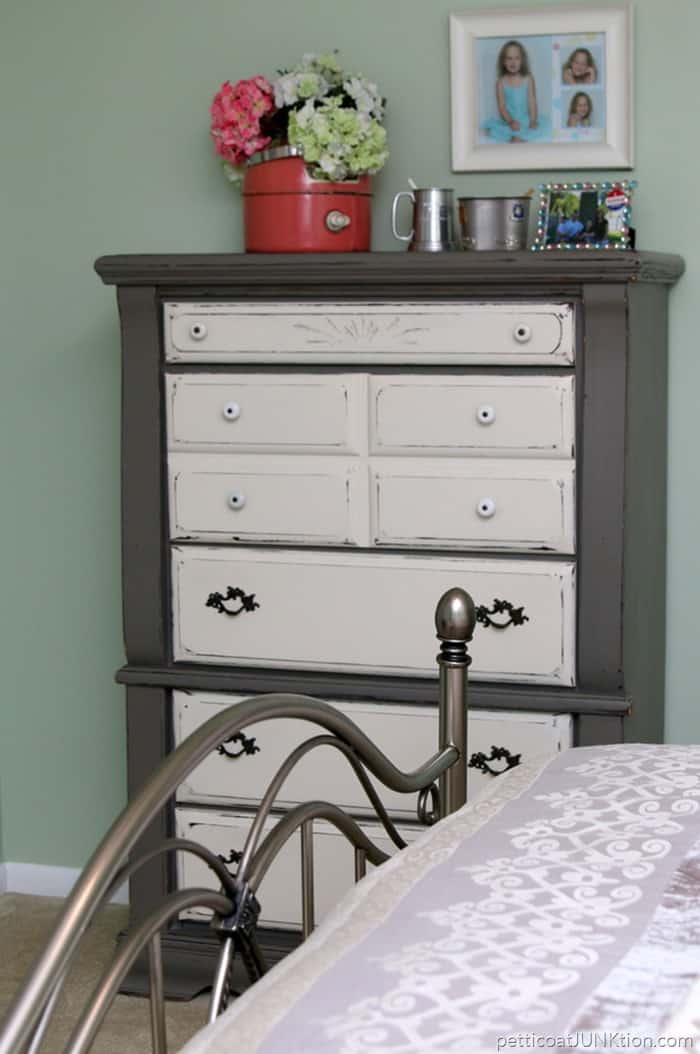 This is the chest we're using in our bedroom now. I've been tossing around the idea of repainting it. Replacing it with the new chest is a much better idea. I'll be sure and share once it's painted. I'm sticking with off-white for the color.
Did you see the Craft supply giveaway yesterday? You can enter every day until the giveaway ends. See all the goody boxes from me and my friends and enter the giveaway here….Get Crafty with free Craft Supplies
Author: Kathy Owen (Petticoat Junktion)
Kathy is the founder of PetticoatJunktion.com, a home décor blog focused on repurposing and upcycling furniture, old hardware, rusty stuff, and thrifty finds into unique home décor. Kathy's projects have been featured on the Home Depot Blog, Plaid Crafts, Behr Designer Series, and in numerous magazines. Read more about Kathy here.