I have a round-up of my favorite spray paint projects.
Using spray paint to update everything from lamps to mirrors to hardware…. and more ….is an easy and inexpensive project.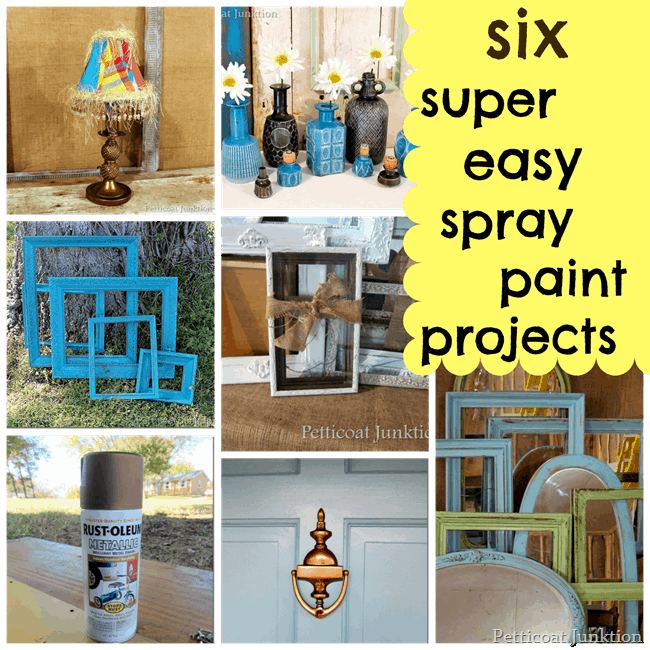 six super easy spray paint projects
Just click on any link below to view the project details.
Easy Spray Painted Decanters with Dry-Brushed Details
Deep Turquoise Spray Painted Frames
White Mirrors and Frames with Burlap Accents
Front Door Hardware Spray Paint Update (this is a really popular post)
Green and Blue Mirrors and Frames
I try not to get rid of my outdated home accessories…..I paint them.
I'm all about saving money and re-purposing stuff.
Do you make a lot of trips to the thrift store donation box or do you up-cycle your décor?
Leave me a comment below. I love hearing from you.
If you don't have a blog….that's ok…you only have to leave your name (first name is ok) and your email address, then your comment.
Your email address will not be shown on my blog.
Thanks for stopping by and have a great week,
Kathy
linking to these parties….
DIY Sunday Showcase……Throwback Thursday
Thrifty Décor Chick…..Funky Junk Interiors….