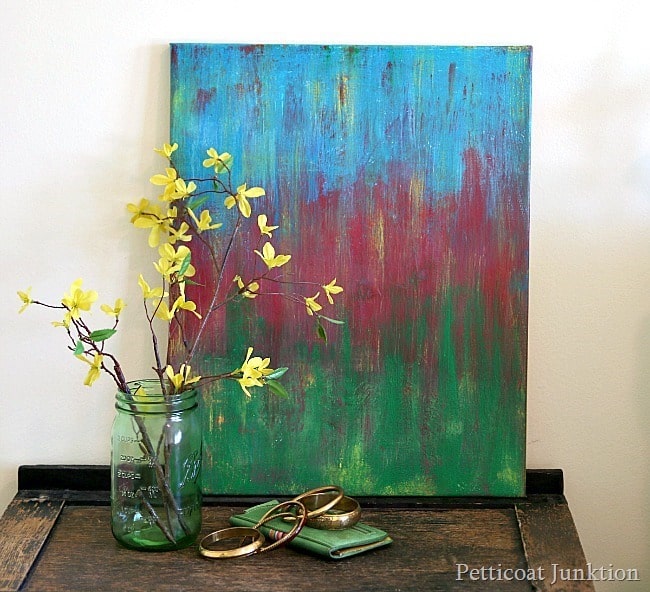 DIY Abstract Art Painting
Good Morning! And welcome to our second Thrift Store Decor Makeover Challenge!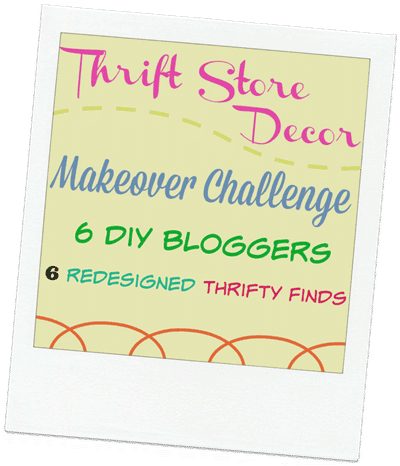 This is the series where my friends and I each makeover a thrift store find.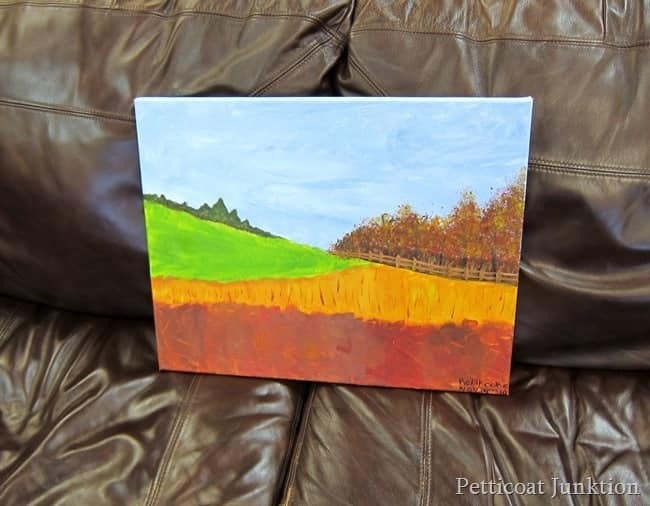 I found my project for the challenge at the thrift store just up the street from me.
It was $1.48.
Look at it now….
Petticoat Junktion is a participant in the Amazon Services LLC Associates Program. As an Amazon Associate I earn from qualifying purchases.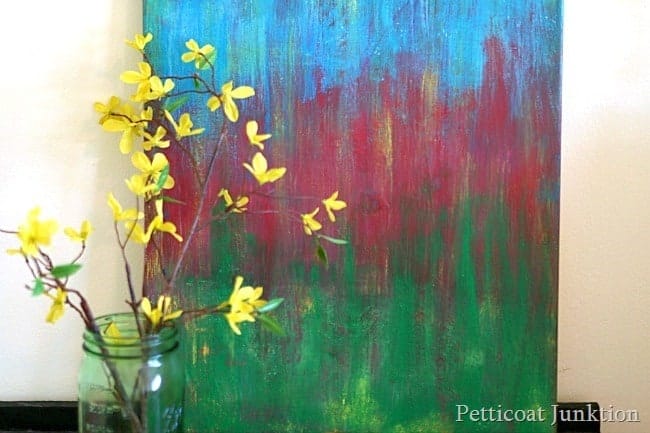 I love all that glorious color!
Steps in the makeover…..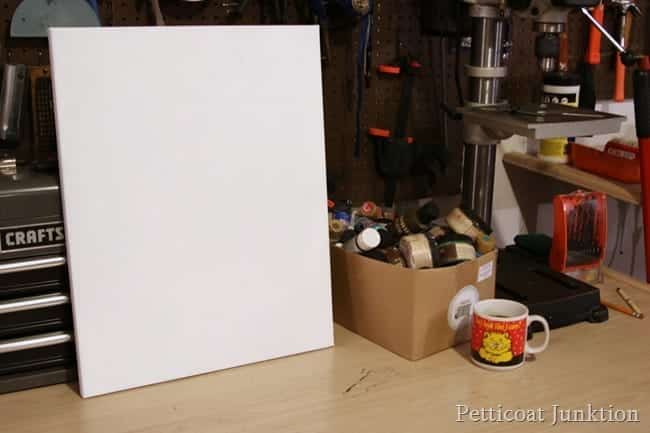 I painted over the canvass with an off-white/almost white paint.
Then I went through my organized box of acrylic paints (
) to find the colors I needed.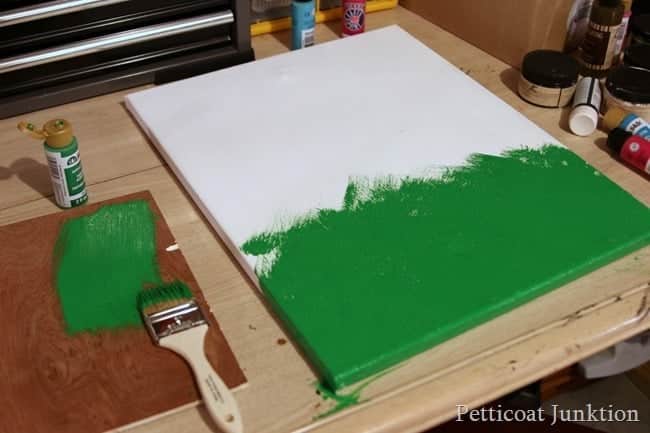 The painting is for the granddaughters' room here at our home so I chose really bright colors.
I found inspiration for this piece at What's Ur Home Story.
I pinned the inspiration photo to my DIY Ideas Pinterest Board so I could find the tutorial when I was ready to do the project.
Not that I went totally by the tutorial….. that would be too easy.
I went through 20 paint brushes and 7 colors of paint.
And this was a 20 minute project…..tops.
Some tips…
Don't just select 3 colors….the look will be too flat.
Choose 3 or 4 colors then pick 4 or 5 more colors in varying shades of your first color choices.
I started with 3 colors then morphed into 8 to get the look.
Apply the paint as in the first photo….applying all colors…then lightly brush horizontally across the paints to blend a little, then brush vertically for the streaks.
Yep, I know it's hard to picture…it's hard for me to explain.
It's one of those things you have to play with.
I plan to do another project like this…. one only now I know exactly what I'm doing…..sure….yeah….right.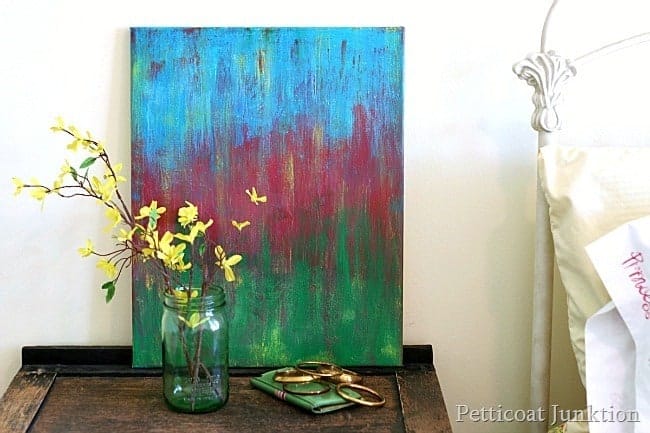 After the paint was dry I applied one coat of water based polyacrylic in satin to add a little shine to the abstract painting.
I think it's a pretty nice painting for $1.48.
That's taking into consideration that you have paint and brushes on hand.
You really don't need that many brushes if you aren't as haphazard as I am.
I also used some regular latex house paint when I went looking for additional colors.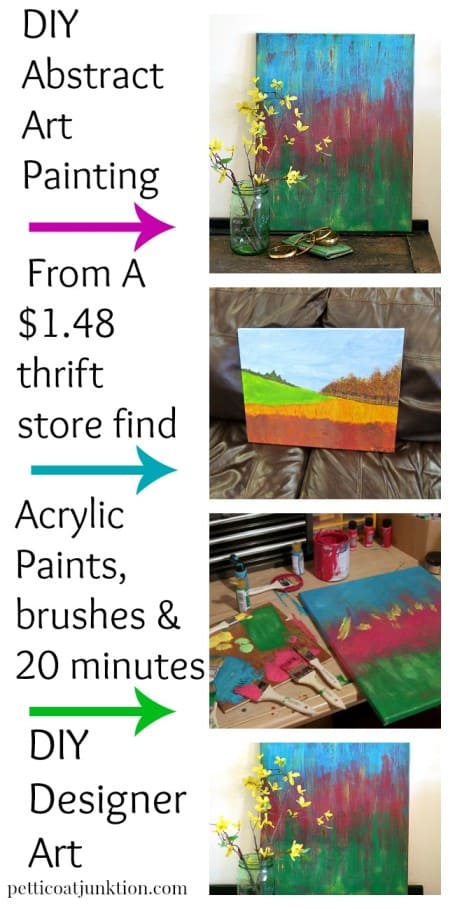 Let me know what you think of my painting then take the tour…

Thrift Store Decor Team
Wine Crate Serving Tray Mom4Real
Thrift Store Desktop Organizer from Our Southern Home
Thrifty Makeover from Debbiedoos
Thrift Store Art Makeover from At Home With The Barkers
Nautical Tray from Domestically Speaking
I'm off to tour right now.
Thanks for being here and have a great day.