I hope everyone enjoyed my Christmas home tour yesterday.
If you missed it just click the photo of the hardware tree below and take the quick tour….it's free!!
There's not much you can get for free these days.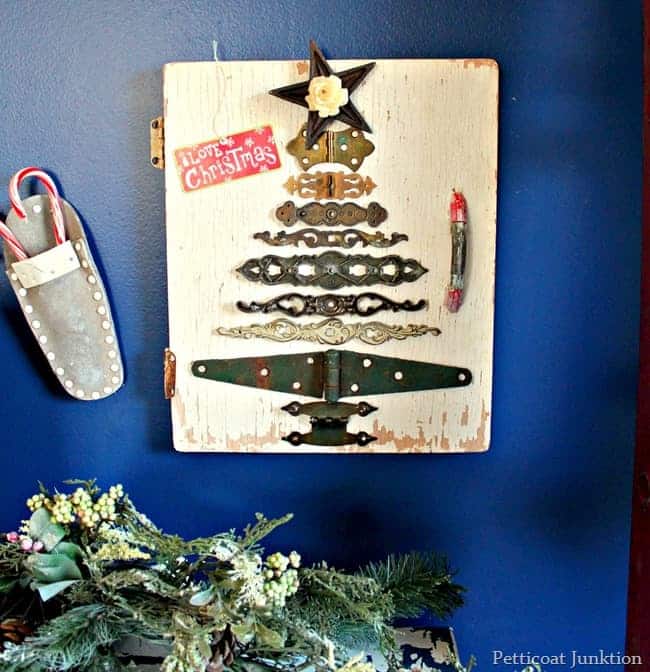 Clicking the pic opens the page to the tour and when you finish the tour just close the page and you're right back here.
And what is this a picture of….my hardware Christmas tree….or I think I'm going to rename it my Hardware and Hinges Christmas Tree…..much classier name.
Petticoat Junktion is a participant in the Amazon Services LLC Associates Program. As an Amazon Associate I earn from qualifying purchases.
I put this tree together last Christmas and I had no idea it was going to be such a hit.
The tree has been featured on multiple sites, two of them being the Hometalk Facebook page and Roadkill Rescue.
More Christmas inspiration can be found on our Christmas tour of 30 homes.
The list will be on my site for a couple of weeks so you can come back, click the links and take the tours at your leisure.
Enjoy!
12 days of Christmas Tour
Monday DEC 2nd
FIRST HOME LOVE LIFE
DIO HOME IMPROVEMENTS
Tuesday DEC 3rd
AT HOME WITH THE BARKERS
RESTORING OUR 1890 VICTORIAN
Wednesday DEC 4th
FRESH IDEA STUDIO
THE GOLDEN SYCAMORE
HOUSE ON THE WAY
Thursday DEC 5th
CURB ALERT
PETTICOAT JUNKTION
Friday DEC 6th
ARTSY CHICKS RULE
RAPPSODY IN ROOMS
Saturday DEC 7th
SIMPLY FRESH VINTAGE
COUNTRY DESIGN STYLE
Sunday DEC 8th
MRS HINES CLASS
SNAZZY LITTLE THINGS
Monday DEC 9th
JUST PAINT IT
THE RUSTIC PIG
JUST A GIRL AND HER BLOG
Tuesday DEC 10th
OUR SOUTHERN HOME
VIRGINIA SWEET PEA
MEEGAN MAKES
Wednesday DEC 11th
SOPHIAS DECOR
A LITTLE CLAIREIFICATION
GIRL IN THE GARAGE
Thursday DEC 12th
MOMMY IS COOCOO
LITTLE MISS CELEBRATION
INSPIRATION FOR MOMS
Friday DEC 13th
MY SOULFUL HOME
CONFESSIONS OF A SERIAL DIYer
LILACS AND LONGHORNS
Let me know what you think of the tours.
This is the first time I've been part of a tour so I would really appreciate your input.
Do you like the tours….yes, no,….if you do what do you like….if you don't…why not…
I value your opinion.
You only have to leave your name (first name is ok) and your email address, then your comment.
Your email address will not be shown on my blog.
Thanks for stopping by and have a great week,
Kathy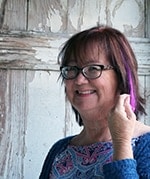 Kathy Owen is the creative guru, content creator, photographer, and worker bee behind the popular Home Décor DIY Blog Petticoat Junktion. She focuses on reinventing found treasures and decorating her home Get all the nitty gritty on Kathy here.