Welcome to the second day of the Gift Wrap Ideas Tour!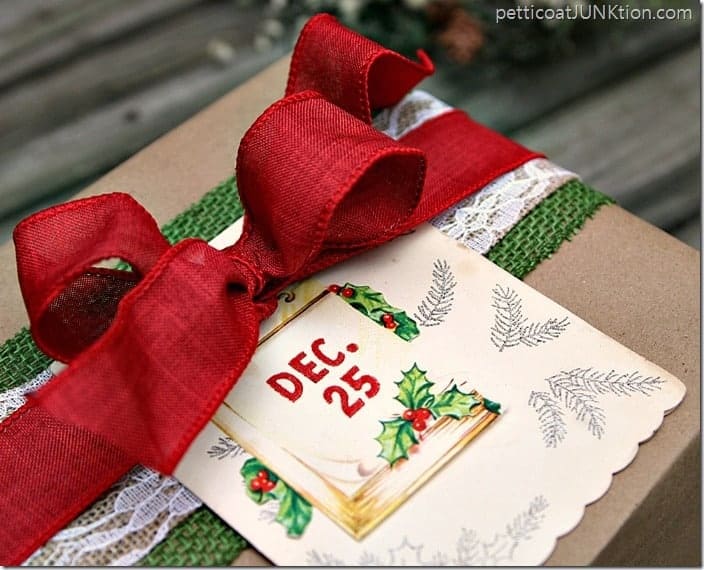 Vintage Inspired Christmas Gift Wrap Ideas
I love wrapping gifts. How about you guys? It seems every year my gift wrapping style goes in a new direction. This year I decided to wrap all my gifts in Kraft paper instead of brightly colored or patterned gift wrap. I know, surprise. I love bright colors but I also like to use brown paper for wrap because there are so many ways to dress it up.
Petticoat Junktion is a participant in the Amazon Services LLC Associates Program. As an Amazon Associate I earn from qualifying purchases.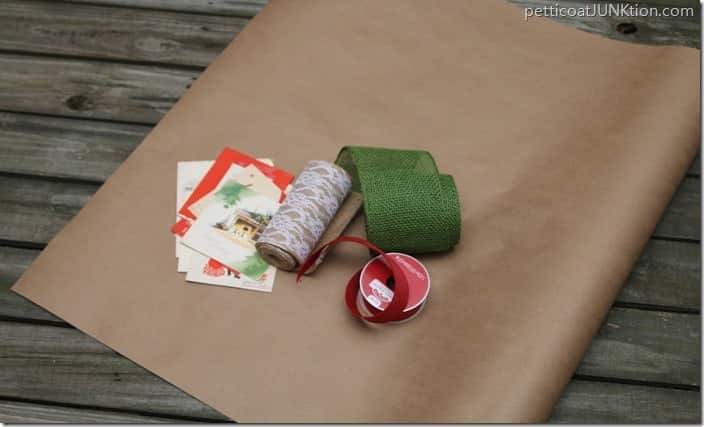 Supplies
1. Kraft Paper
2. Green Burlap Ribbon
3. Lace & Burlap Ribbon
4. Red Ribbon
5. Vintage Christmas Card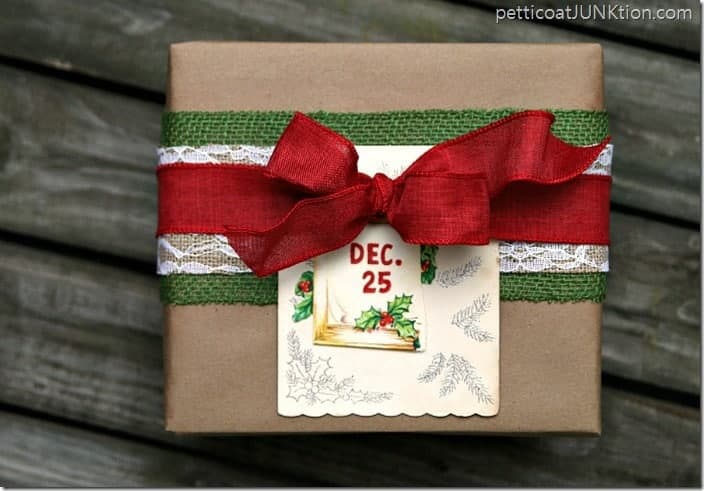 I started out with the green and red ribbon but didn't like the large width difference between the two. I found the lace and burlap ribbon in my stash, cut the width down, and added it as a layer between the green and red. The three layers of ribbon look awesome! Patting myself on the back.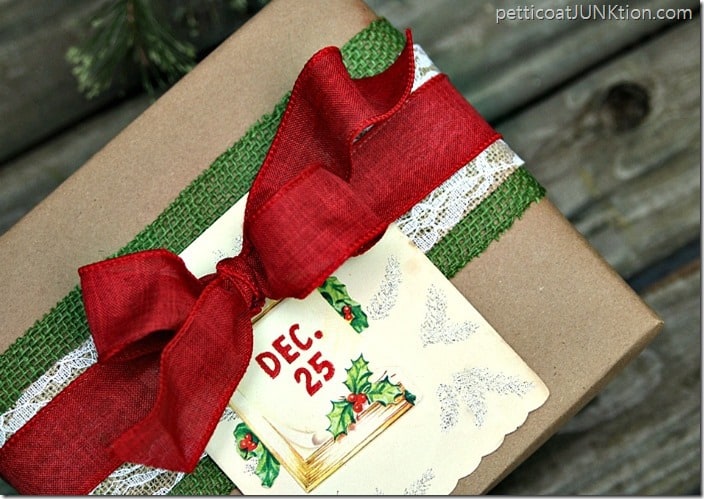 For the Handmade ornament blog hop in October I used a few vintage Christmas cards to make cute Christmas tree ornaments. I loved the look of the vintage cards and found some on Ebay to order since my supply was running low. I choose one to dress up this package and use for a gift tag. The colors and design of the card work perfectly.
What gift wrapping tips do you have? Does your style change every year like mine does?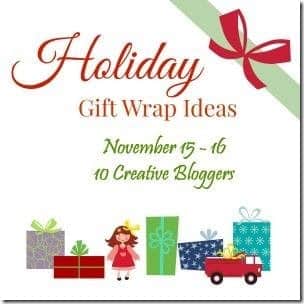 Leave me a comment and take the tour. Just click the" pink links"!
Sunday, November 16th 
Monday, November 17th 
Thanks for being here!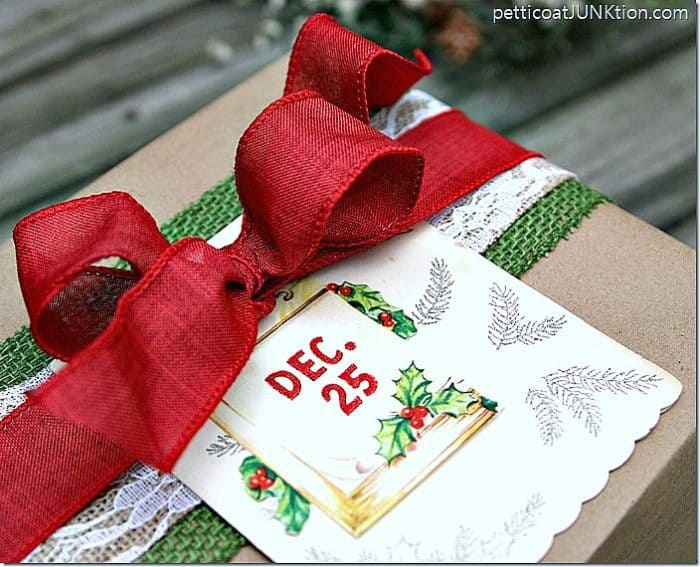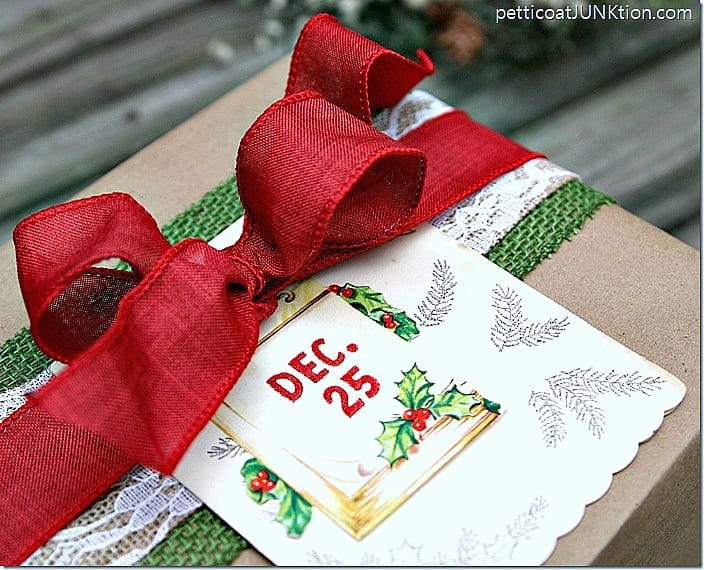 Want more Petticoat Junktion Christmas Inspiration? Click any photo below!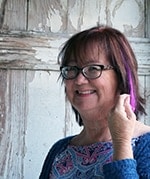 Kathy Owen is the creative guru, content creator, photographer, and worker bee behind the popular Home Décor DIY Blog Petticoat Junktion. She focuses on reinventing found treasures and decorating her home Get all the nitty gritty on Kathy here.