Canvas Painting Tutorials On Demand
I watch free canvas painting tutorials and now I'm an artist! At least I feel like one. I never thought I could paint a pretty scene on canvas, one I would be proud to hang on the wall, but I can.
The canvas painting tutorials from Plaid are shown live on Facebook and if you miss the live video they're available to watch anytime on demand!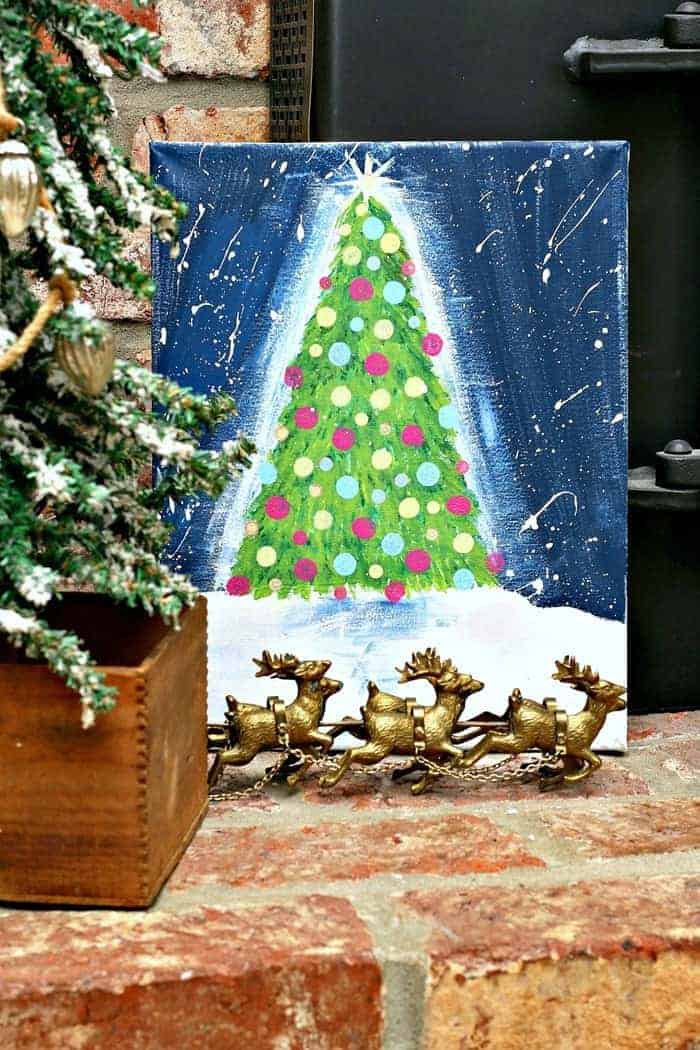 Canvas Painting Tutorials Project
I painted this Christmas tree last week. It's a beauty. Next I'm going to paint a bunch of trees on a piece of reclaimed wood. After watching the live tutorial and painting this Holiday Magic scene I learned the basics for painting the trees so I'm ready. I'll share when it's done.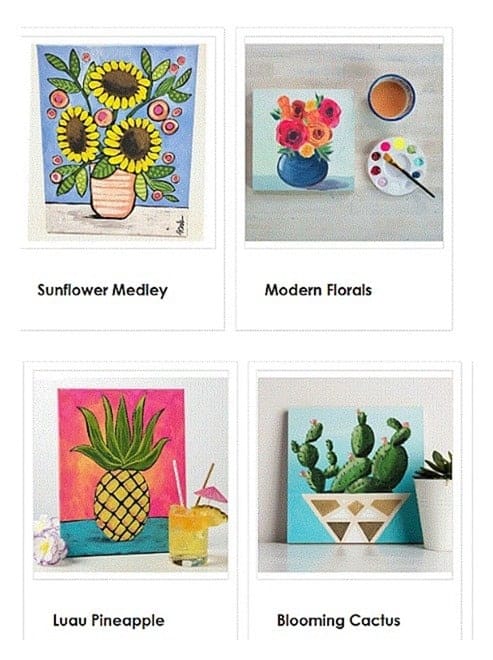 You can find these canvas painting tutorials at Plaidonline. I was excited to attend a paint party in person at Plaid when I was in Atlanta and it was so much fun.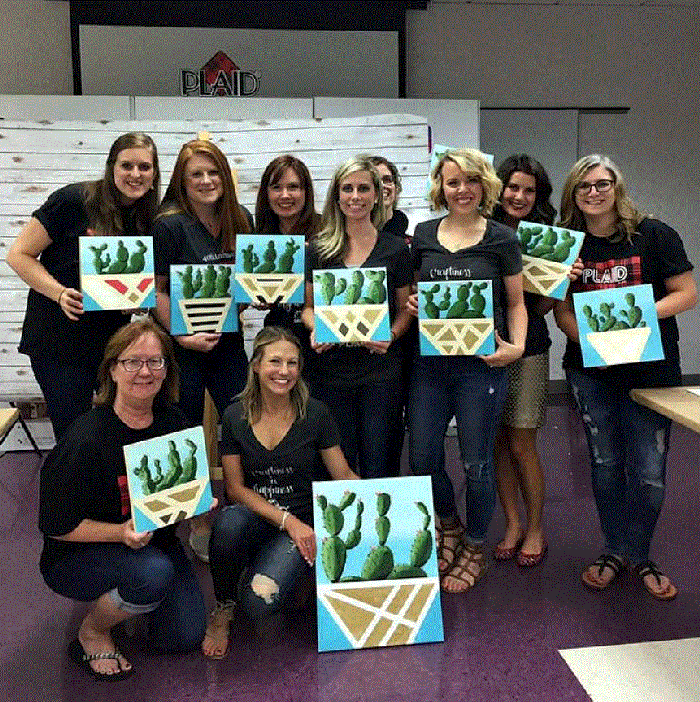 The cactus I painted turned out darn good. It's fun to paint with a group. Invite a group of your friends to watch a video tutorial and paint with you. Make it a party.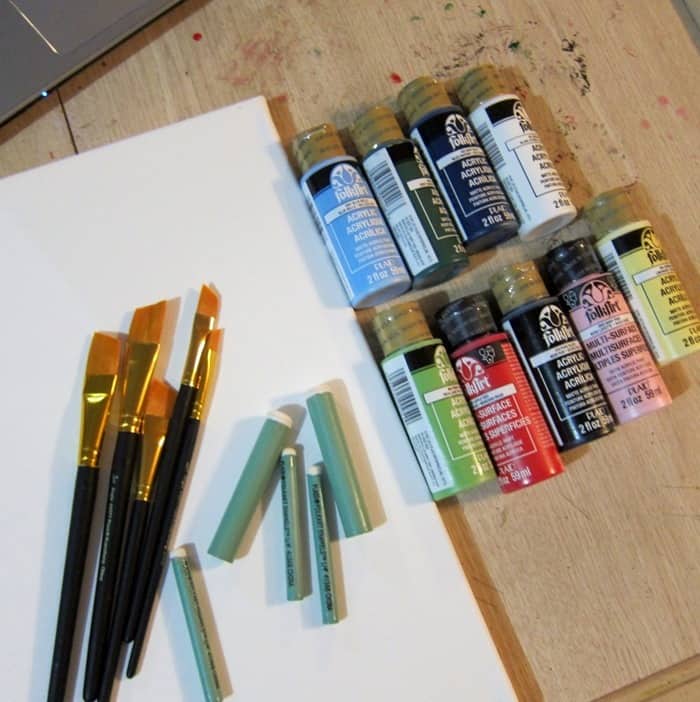 You can customize the  Holiday Magic Christmas Tree and all of the paintings to fit your color scheme. I used the colors suggested by Plaid. Find the supplies here….Holiday Magic supplies.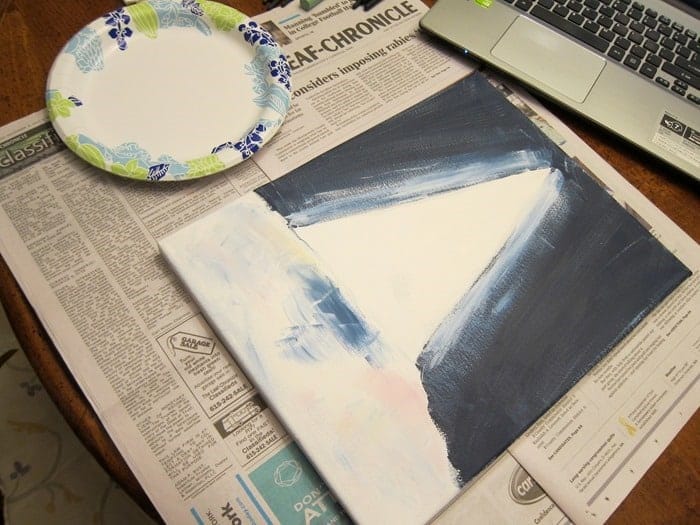 I started painting my tree down in the workshop. That's where I do most of my diy projects. I was watching the Facebook live tutorial and painting along live.
Well, my wifi connection sometimes isn't too good in the workshop. I finally had to stop and move everything to the house.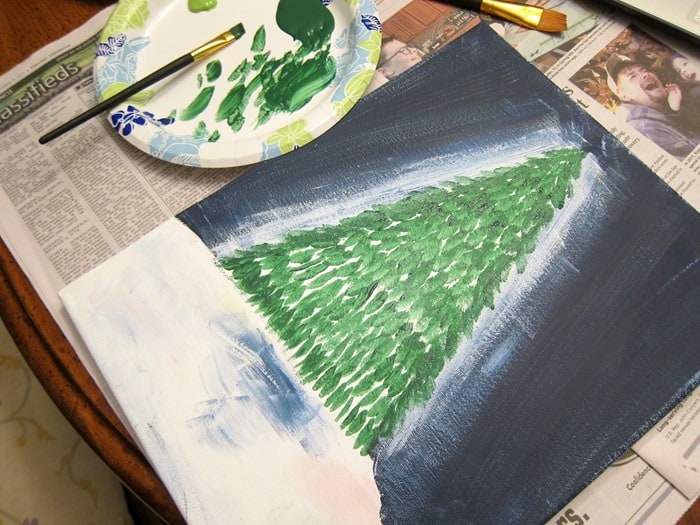 I put all the supplies on the dining room table so I could finish my project. Since I fell behind when I moved my paint set up I took a break and waited for the live tutorial to finish. Then I pulled up the tutorial on my laptop, found the spot in the tutorial where I left off and started painting again. That's the great thing about the tutorials. You can watch them anytime, take a break, wait for paint to dry, anything.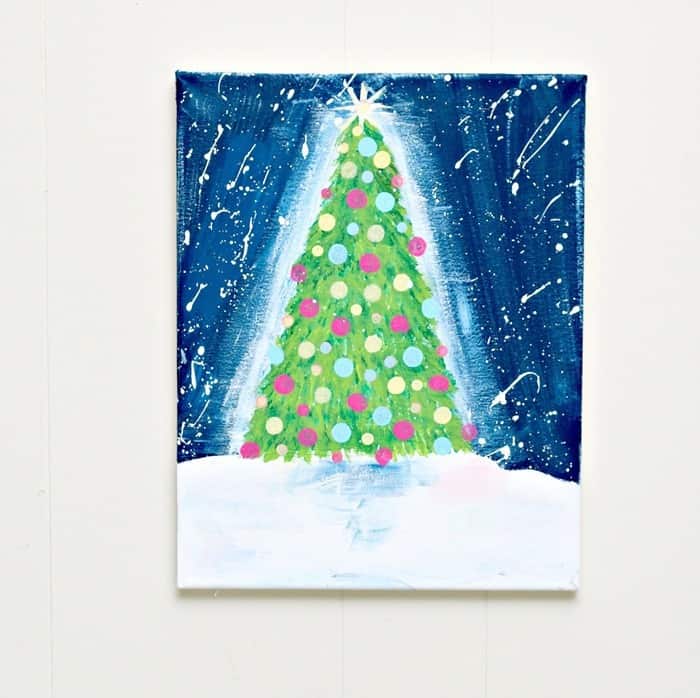 I finished the Holiday Magic Christmas Tree and showed it to the JTS. He was impressed. I told him he could paint one too. He didn't believe me. If he watched the tutorial he could do it. Men!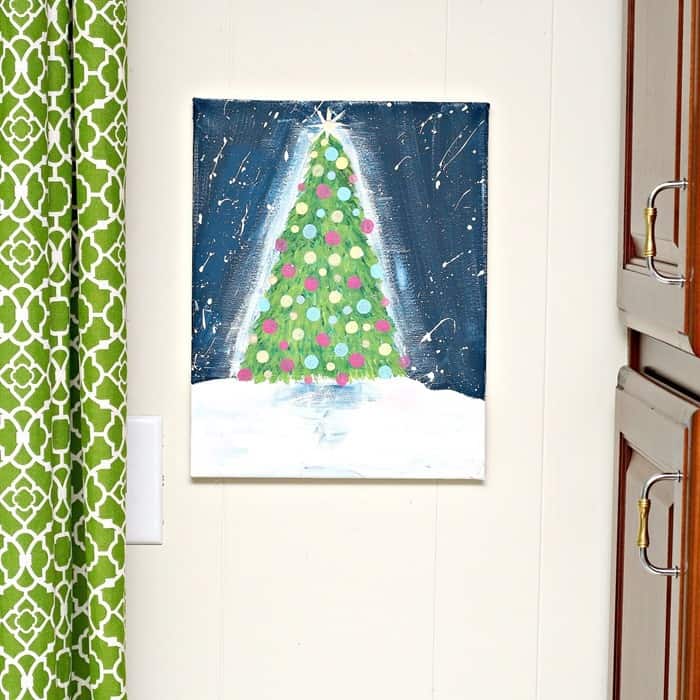 The Christmas tree is hanging in my dining room. Never thought I would see the day when I could paint a pretty picture and hang it on the wall. YaY!
Find the full video tutorial below…

Holiday Magic Christmas Tree Canvas Painting Tutorial
Follow Plaid on Facebook to get the latest info about the monthly paint tutorials. Remember you can find all of the on demand paint party nights replays here, and the video tutorial and supplies for the Holiday Magic project here. Order several canvases (the paint is enough for several projects) and when friends and family visit for the holidays have a paint party.
When you paint your masterpiece send me a photo! Have a great day, Kathy
disclosure: I partnered with Plaid Enterprises for this sponsored post. All opinions are my own.