The little candle holder that could what?
Become bigger, bolder, brasher.......with a few dabs of paint, a little elbow grease, and about 10 minutes.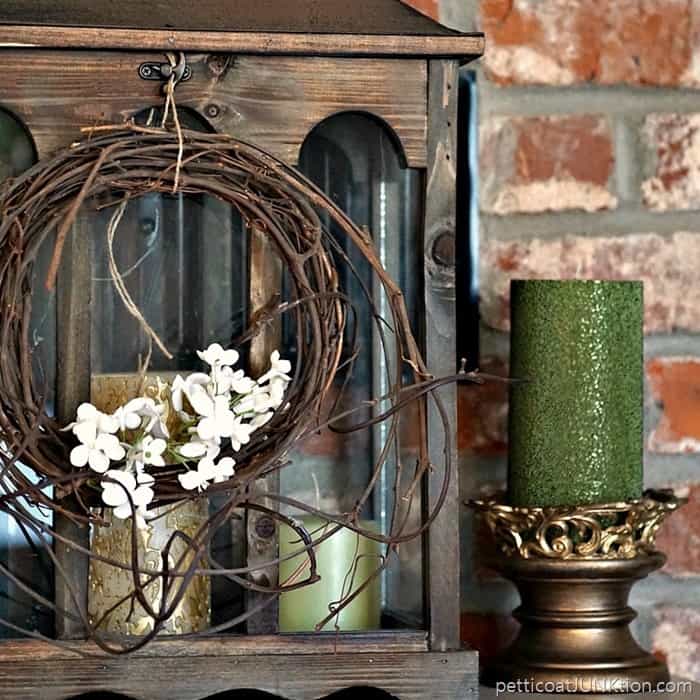 The little candle holder got a prime spot on the mantel. Before I get into the makeover I want to tell you that I do have a furniture project to share this week. It's either a train wreck or a total win. I'm not sure which.
The pretty furniture knobs that were the inspiration for the makeover are not looking too good with the paint finish. Plus….I haven't found the perfect knobs yet. Wish me luck.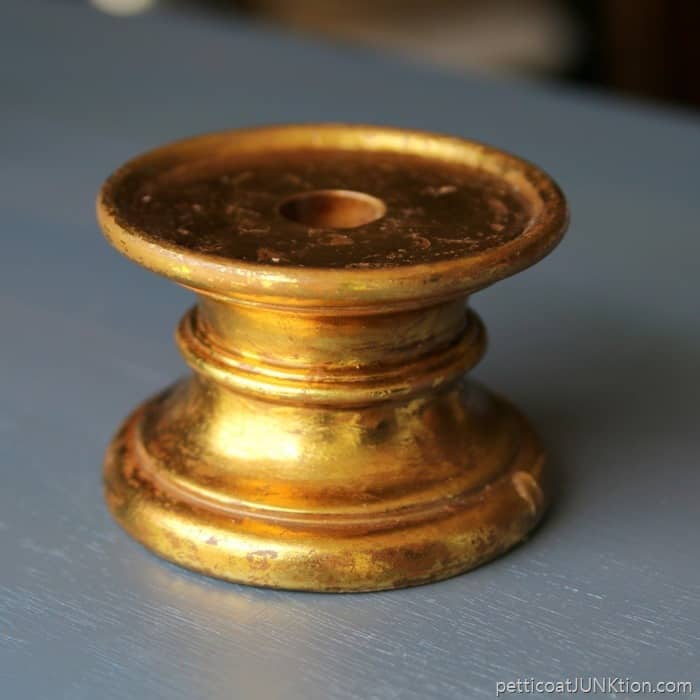 The $1 candle holder from Goodwill is pretty I guess but the gold is a little too shiny for me. I also wanted to use it as a base for a plate or platter. I know it's been done before but that's all I could think of.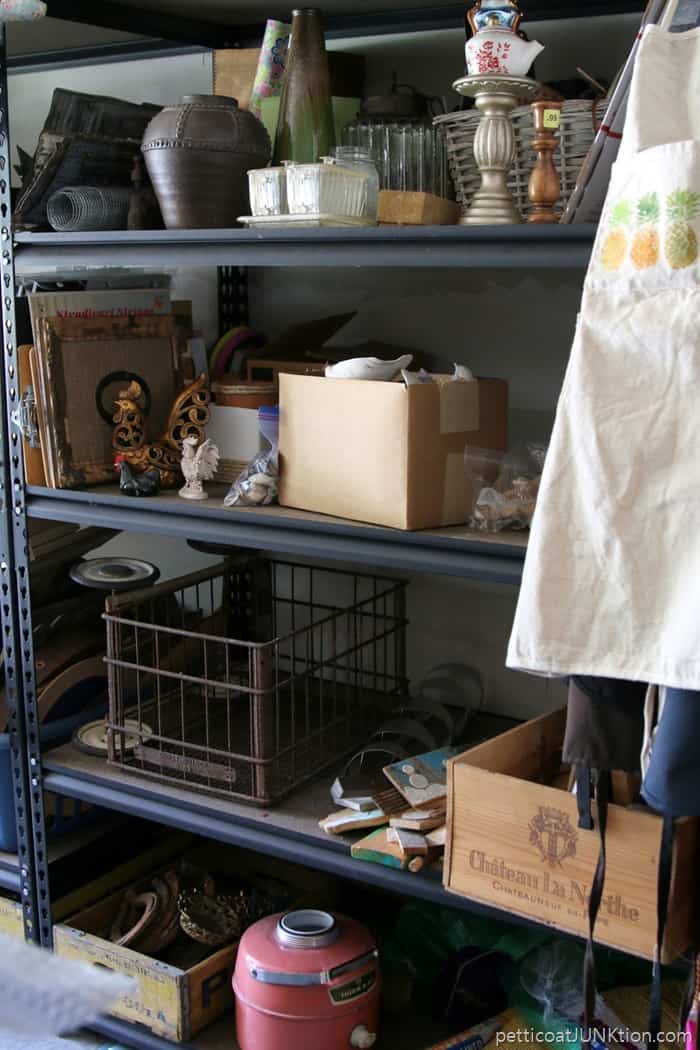 I went over to my junk stash with candle holder in hand and started looking for the perfect topper.
I happened to get a glimpse of the reclaimed brass light fixture thingy. It wasn't what I had in mind at all.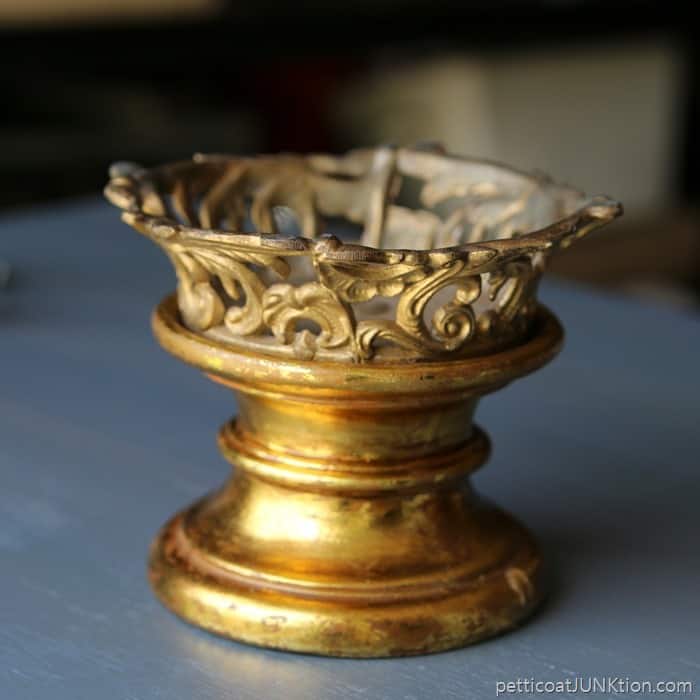 But when I sat it on the candle holder….ta-dah…..a perfect fit.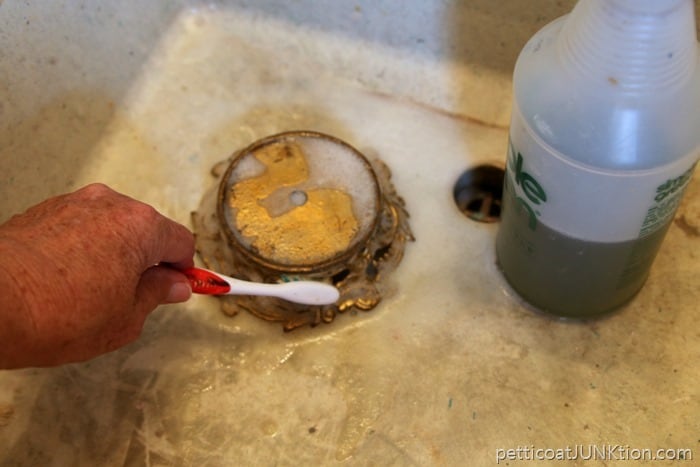 I cleaned the brass piece with a toothbrush and Simple Green. A toothbrush sure comes in handy in the workshop.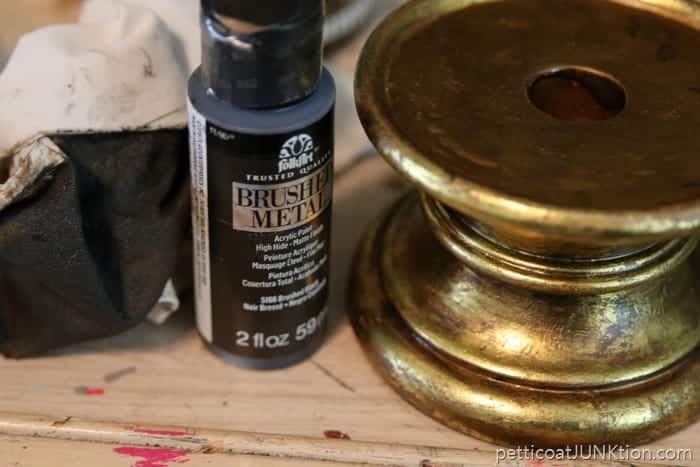 Now I had to figure out how to cut the shine on the candle holder. I pulled out a bottle of black Brushed Metal paint from FolkArt. I like the brushed metal paints because the finish is matte, not shiny. I know that sounds weird for a metallic paint. We always think of metallics as being shiny.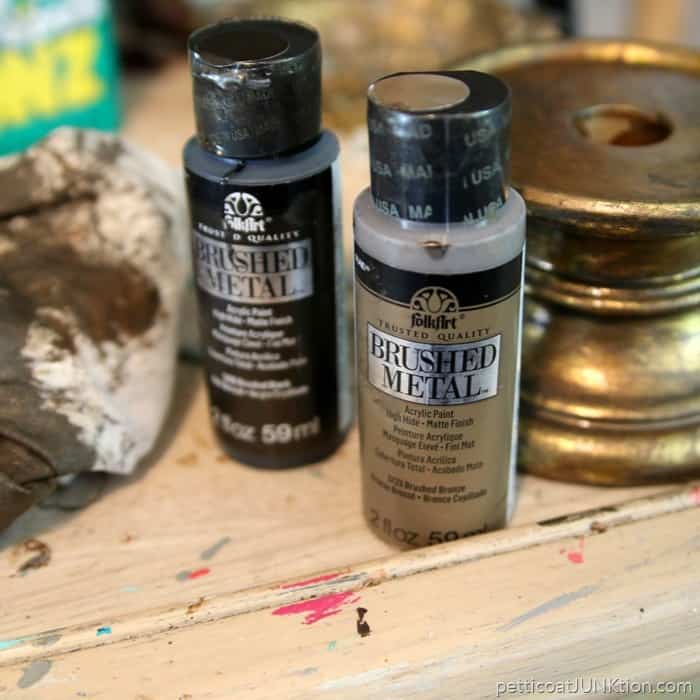 I brushed a bit of the black on the candle holder with a rag. Then I decided to mix a little of the brushed bronze color with the black. Remember if you don't get the look you are going for the first time keep working until you do.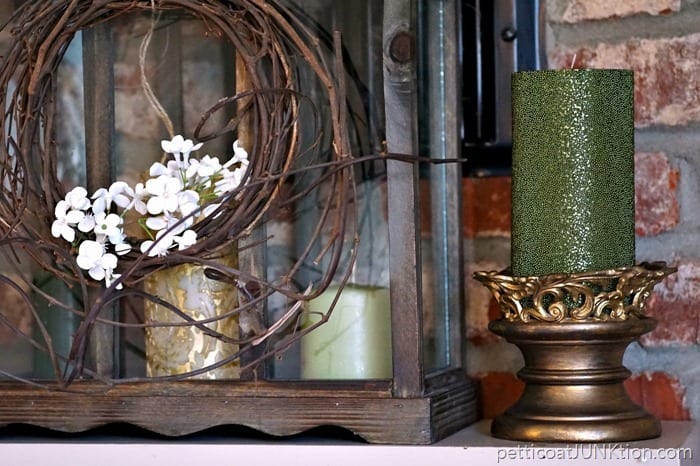 The black and bronze combo was perfect. I set the cleaned brass piece on top of the candle holder and added the pretty green candle.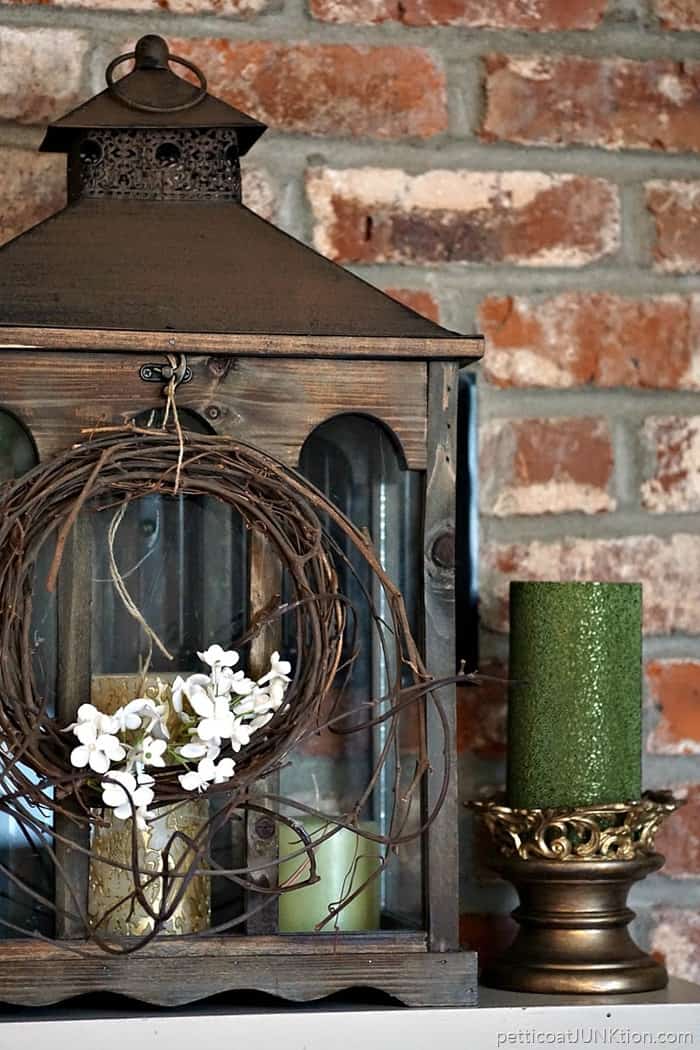 It looks good on the mantel with the simple wreath I made last week. I didn't attach the brass piece to the candle holder. No need.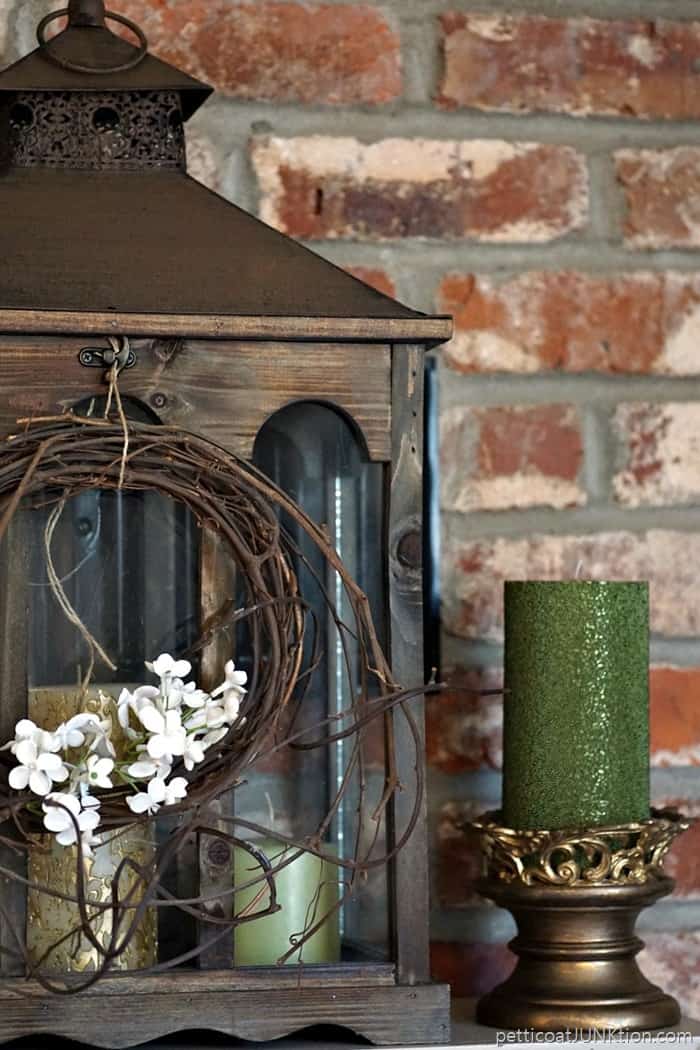 You don't need a big stash of junk like me to make "new" décor. Just find a piece that inspires you when thrift shopping and look around for something to make it better.
Hope you liked this little project. Don't forget to add Petticoat Junktion to your bookmarks. Makes it easy to find (insert Kathy smiley face).
I'll see you tomorrow. Have a great day.