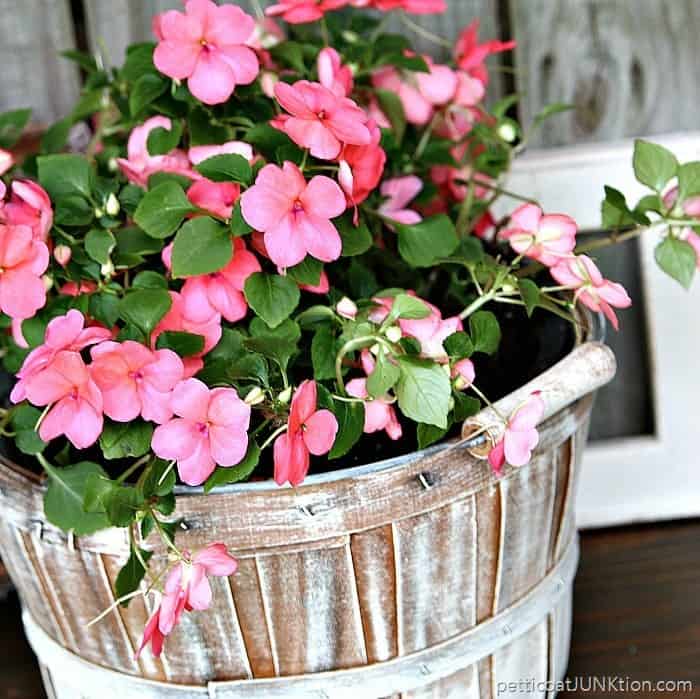 Basket of Impatiens
White Farmhouse Decor
I shared the fixer upper finds from My Favorite Junk Shop earlier in the week and you guys asked to see the makeovers. Well, I already made over several of the items. I painted them white... thinking farmhouse decor style. I love the look but most of my home decor is very colorful....greens, yellows, oranges. Maybe someday I will undertake a major decorating do over. That would involve a lot of time, money, and energy...so maybe not.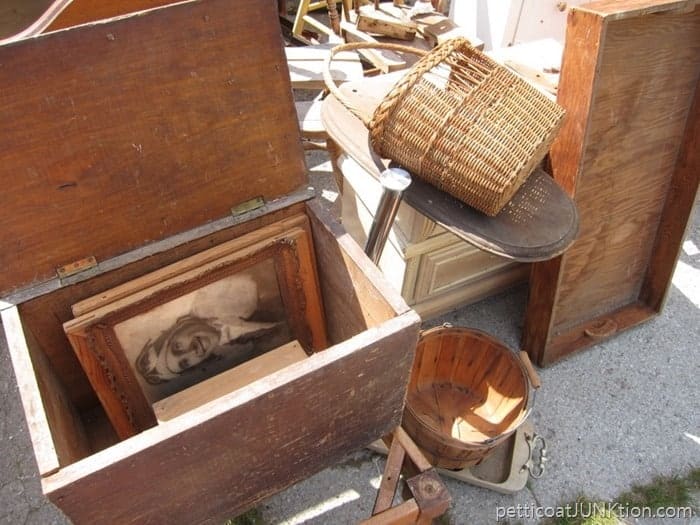 These are my fixer upper finds.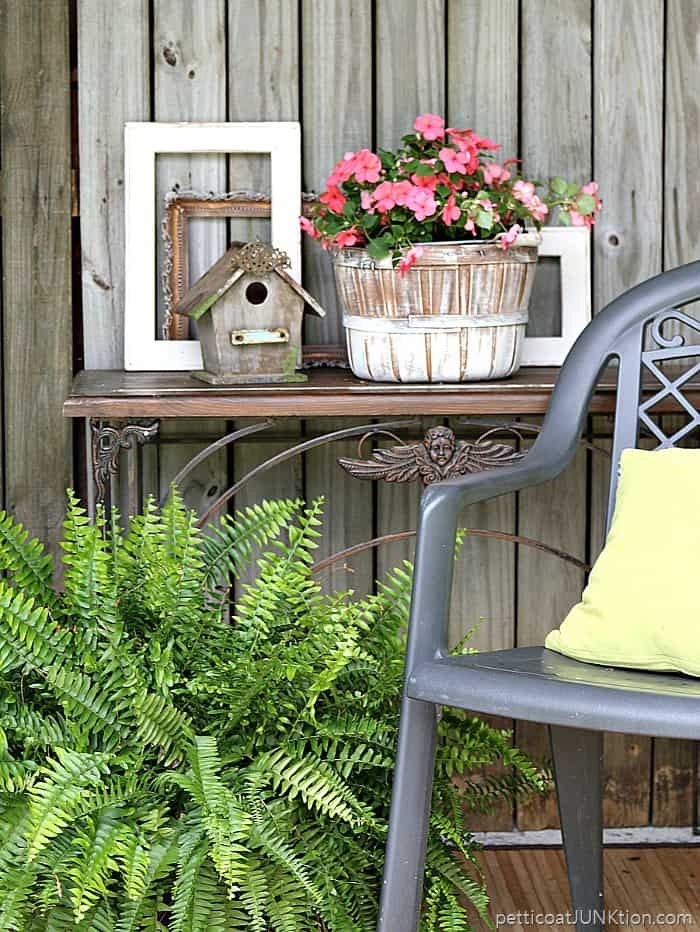 Freshening items with paint isn't really time intensive. I finished several items in a couple of hours….and what a difference.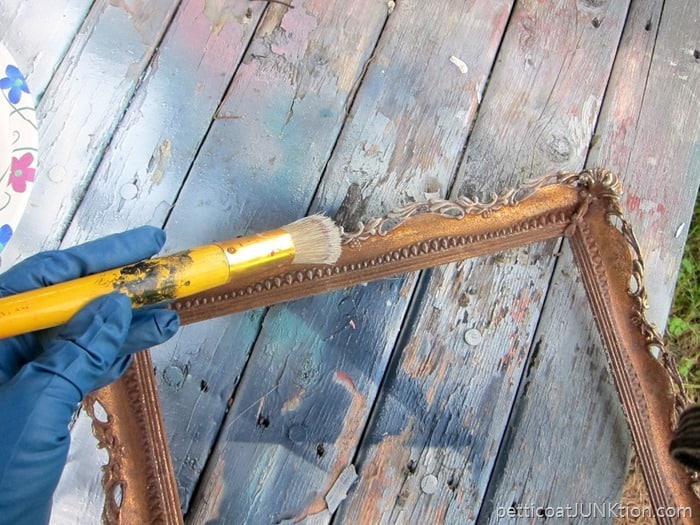 The metal frame contained a WWII or Korean War photo of an aviator. I still have the photo and I want to thank Laura for the information on the Veterans project. I will try to contact them and send the photo to add to their archives. I didn't want to toss the photo or stick it in a drawer. It's always a little sad to see photos in a junk or antique shop…..those people are someone's relatives. I simply dry brushed the frame...30 seconds.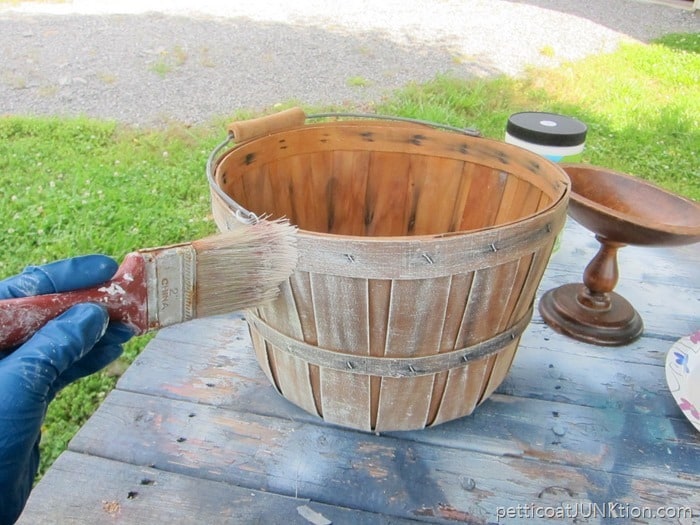 I spent about 2 minutes dry brushing the basket.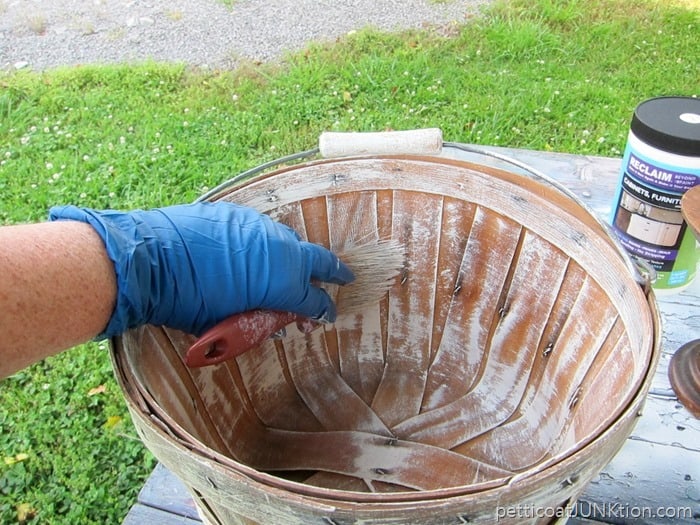 It really is fast work and I painted the basket inside and out using Reclaim Beyond Paint.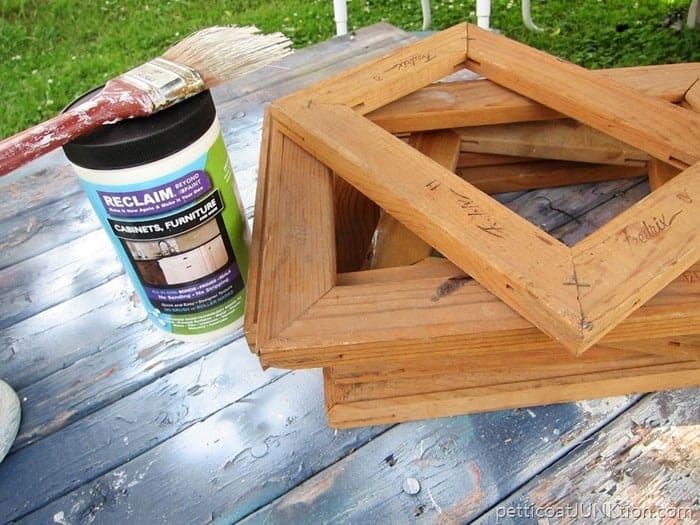 I bought several of the canvas stretchers and painted them all off-white.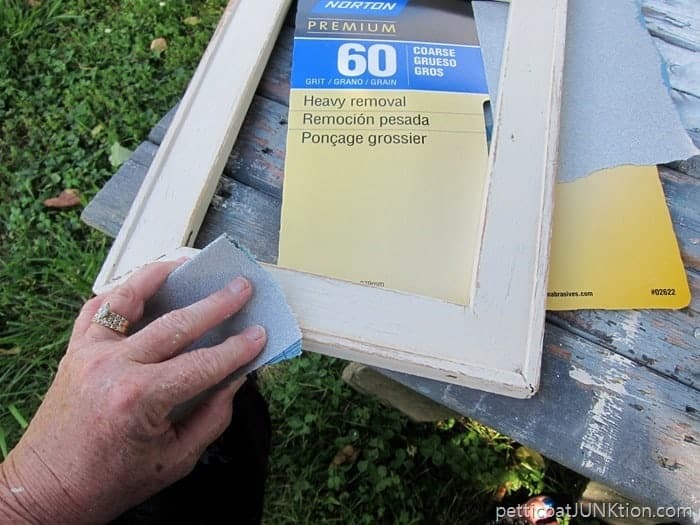 Then I distressed all of the frames by hand using 60 grit sandpaper. I couldn't get the paint off using anything finer. Sixty grit is really course. I think the paint was harder to remove because the frames are unfinished wood.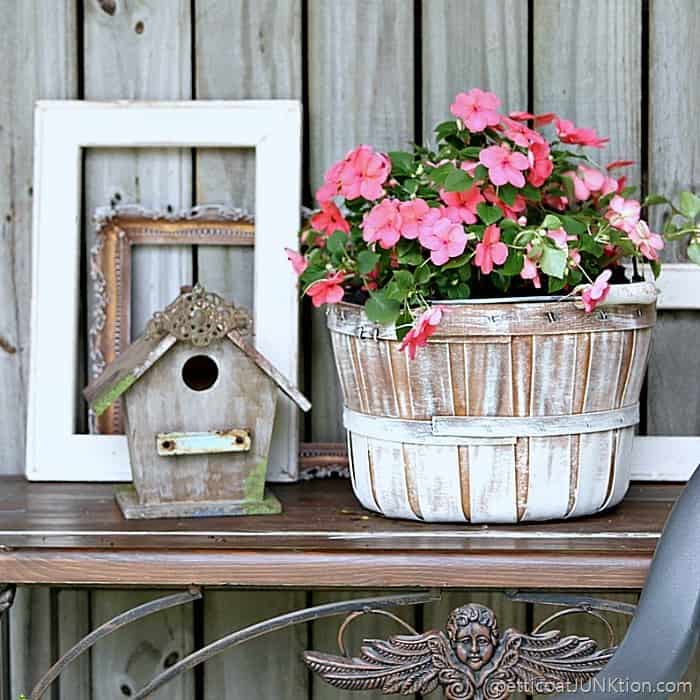 You guys remember the birdhouse I decorated with vintage finds. I love that little house. I put one of my containers of impatiens in the basket. Impatiens are my favorite Summer flowers.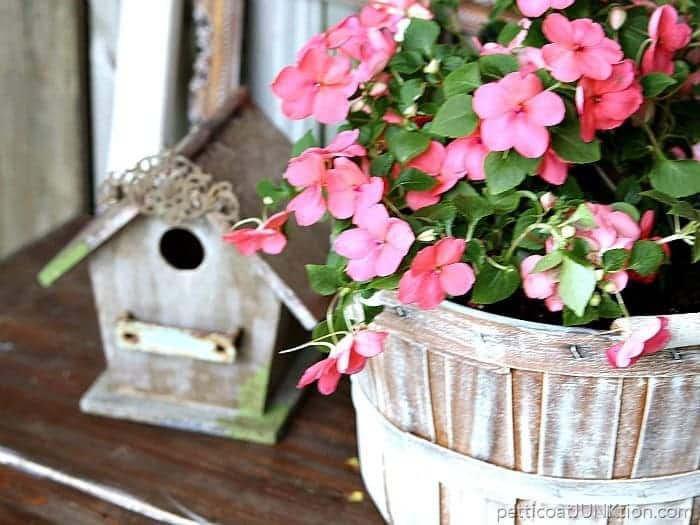 When Spring and Summer come around I'm always ready to lighten things up. Two years ago I painted all the wood furniture in our living room white.
How do you feel about Farmhouse decor? Do you have white or painted furniture or do you prefer wood finishes? Do you change decor with the seasons?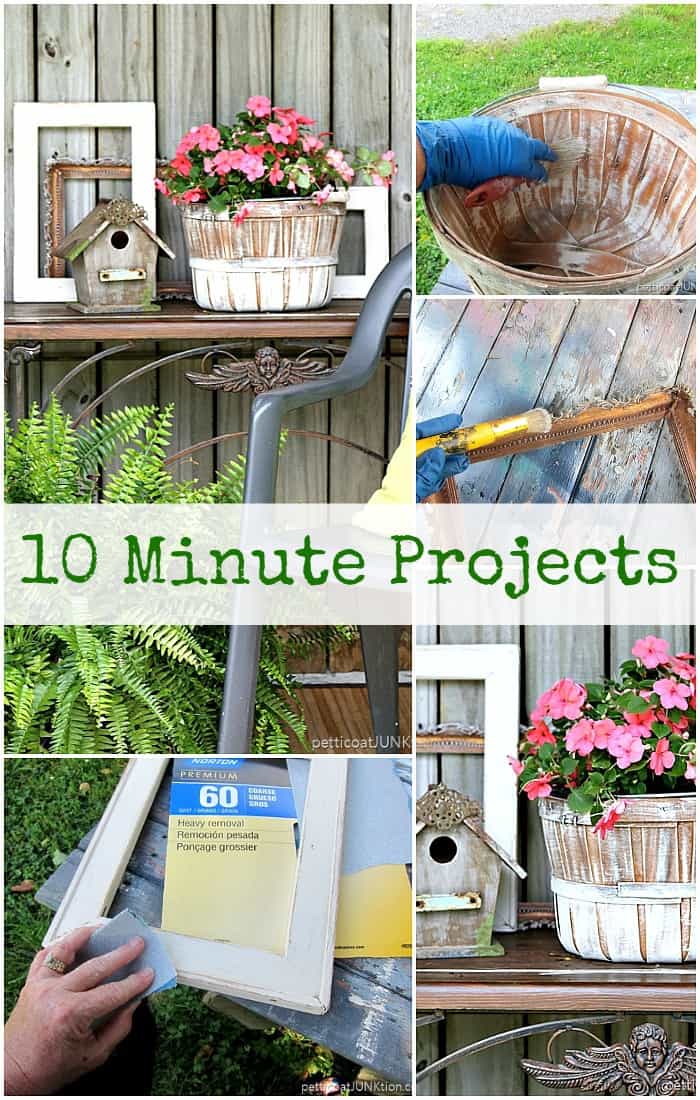 You might like to see my Farmhouse Style Bench I painted earlier this year.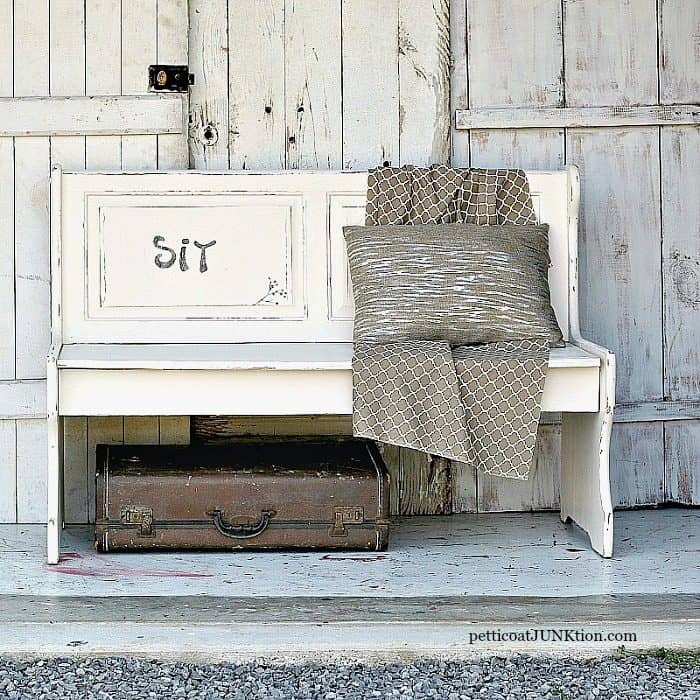 See you next week!
Partying at Funky Junk Interiors.