Spring Mantel Decorating With Flowers
Did anyone other than me wake up to ice and snow this morning?
brrrrrr
Around here today we're looking ahead to warmer days.
35+ Home Décor Bloggers sharing Spring inspiration
It's the perfect day for oohing and aahing and drooling over photos of Spring projects.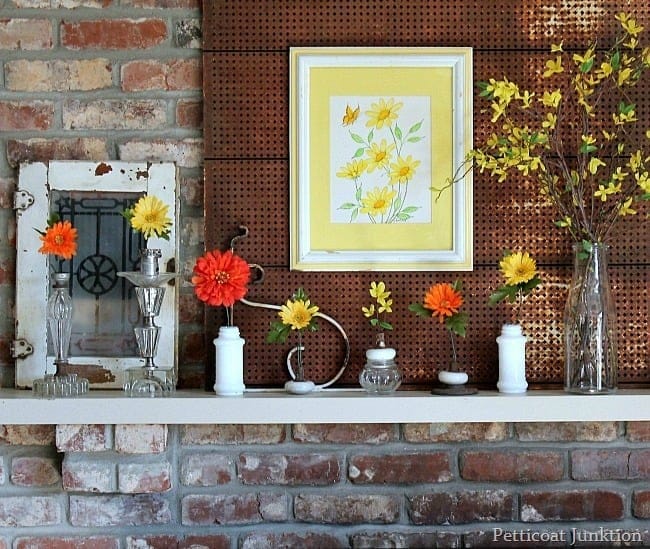 My Spring Mantel
My poor mantel has been half decorated since the first of February when I started on a Valentines mantel theme and never finished it.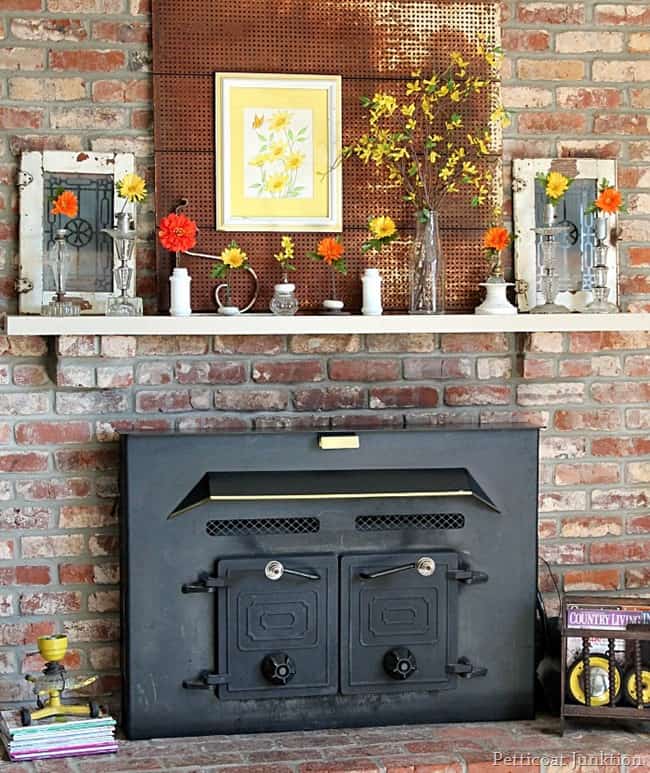 It looks much better now.
I went out to the workshop, went through my stash of junk treasures, and came up with vintage door knobs, salt and pepper shakers, glass lamps, and other junky stuff to start the project.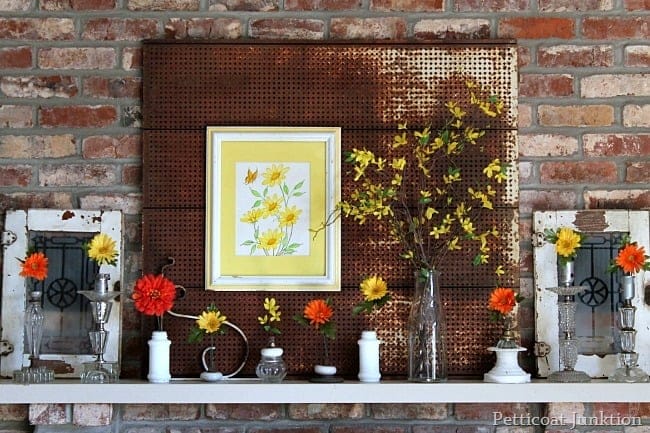 The wonderful rusty metal grate thingie came from the Nashville Flea Market.
It's perfect for the mantel because it has all those little holes that I can use to hang things.
I don't need to drill holes in my brick, yea!
Since the bricks are multi-color it's hard to find things to use on the mantel that aren't too busy.
I can't use anything with too much pattern but the metal backdrop helps.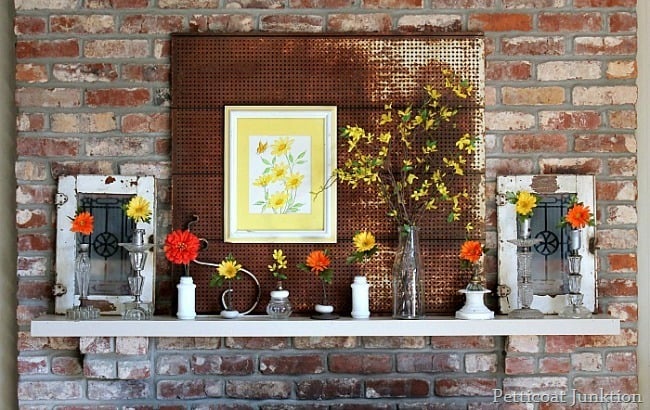 The vintage flower picture is usually hanging in what is known as "the granddaughters bedroom".
I borrowed it.
I can't remember where I bought the picture but you can bet it was a deal.
The yellow and orange flowers came from Michaels.
I did a little shopping after the Michaels Pinterest Party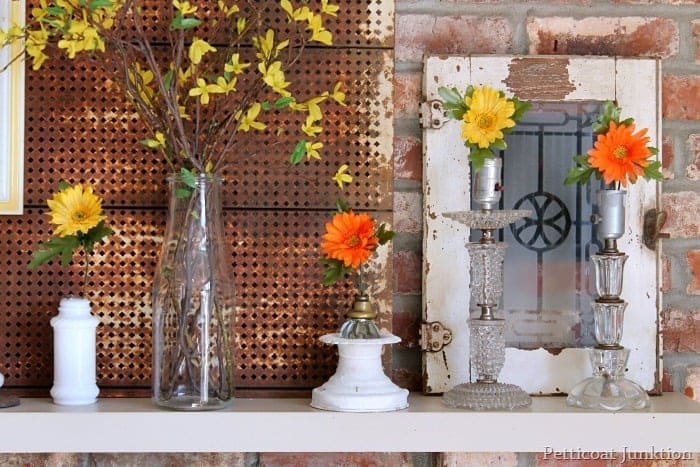 It's nice having a stash of junk treasures to decorate with.
Do you pull things from around the house to decorate with or do you buy new stuff?