The Seashell Crafts Tour continues today.
My day on the tour is tomorrow so as a lead-in I thought I would share some of my past Summertime Nautical Style Projects.
Just to get you in the mood!
If you're new here you may have missed them.
The first is a…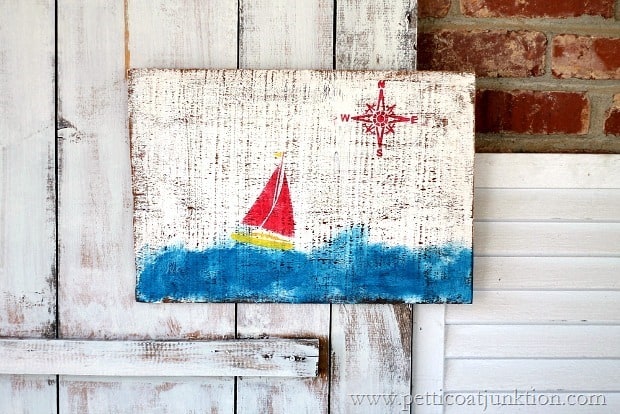 simple nautical wall décor I made last year.
I love what I call "nautical colors"…red….turquoisy blue….and white.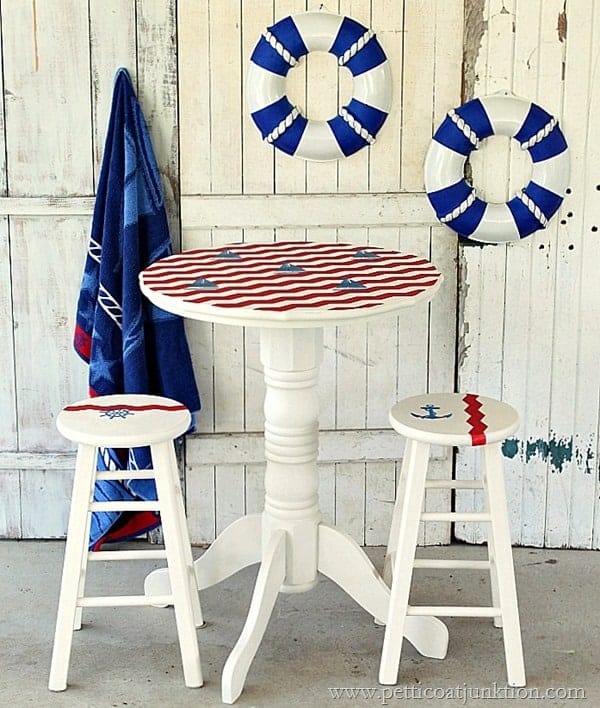 The pub table is one of my favorite projects.
It makes me smile.
I used Frog Tape Shapetape to make the stripes.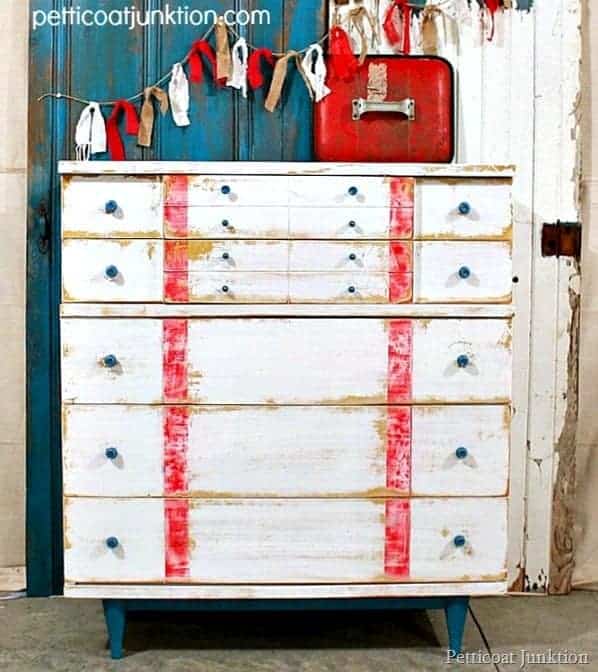 This chest of drawers project was a real bear.
I spray painted the hardware, painted the stripes (more Frog Tape)…then distressed heavily!
This was my first attempt at nautical style for furniture.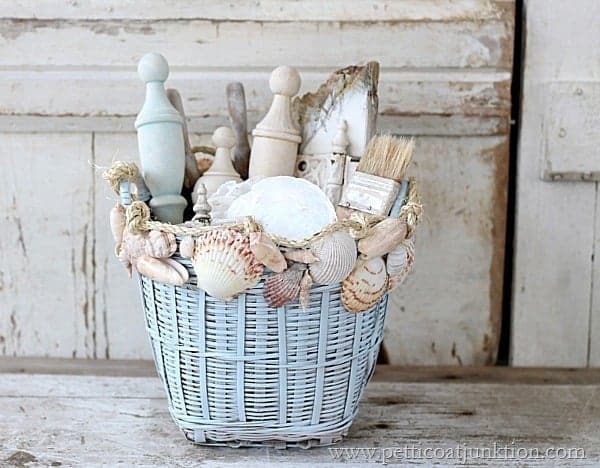 The basket is a seashell craft I made last year.
The sisal rope was a last minute addition and it really makes the look.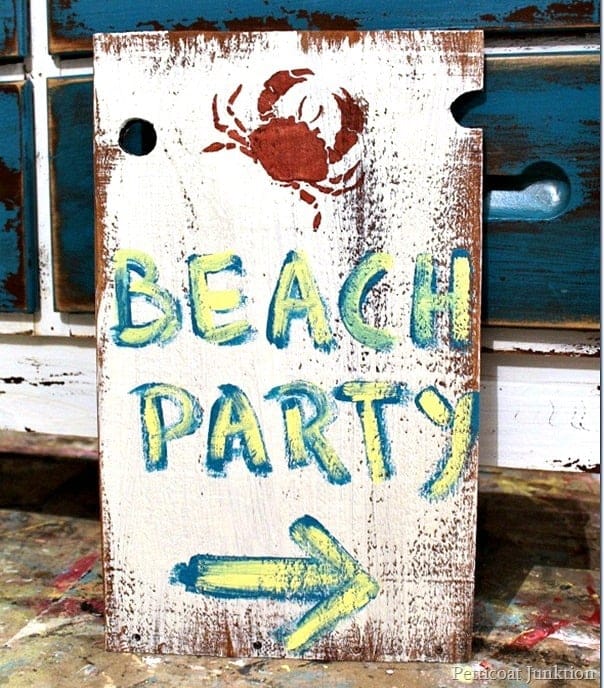 Reclaimed wood, a little acrylic paint, and 5 minutes….Beach Party Sign.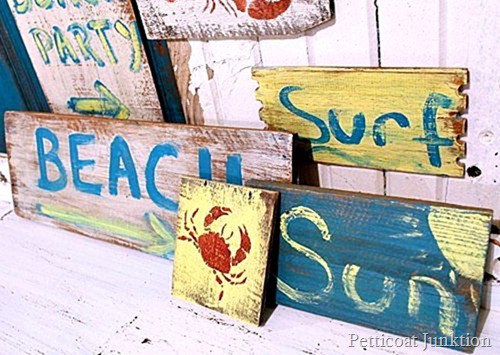 And even more signs…..maybe 20 minutes.
I used a stencil for the crab and lobster.
The words are freehand.
I hope you enjoyed seeing the past projects.
To see the full posts with photos and tutorials just click on any photo or the "pink links" under the photo.
Now let's take the Seashell Crafts Tour!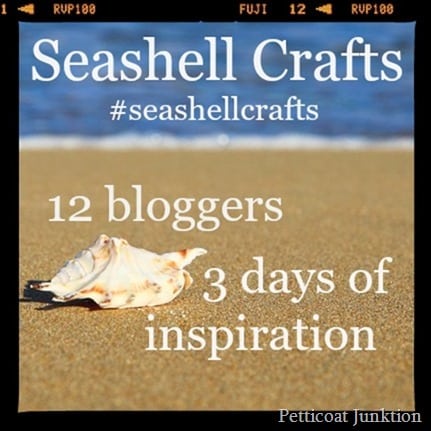 Monday
Tuesday
Confessions Of A Serial D0-it-Yourselfer
Wednesday
Be here tomorrow for my seashell craft reveal.
I miss you when you're not here.
Kathy