I made a grapevine wreath for Spring! I know it's only the first of February and I'm posting Spring stuff but that's what I feel like doing. I'm all done with snowmen and other wintery things. I say lets skip the rest of Winter and move right into Spring. Anyone against that??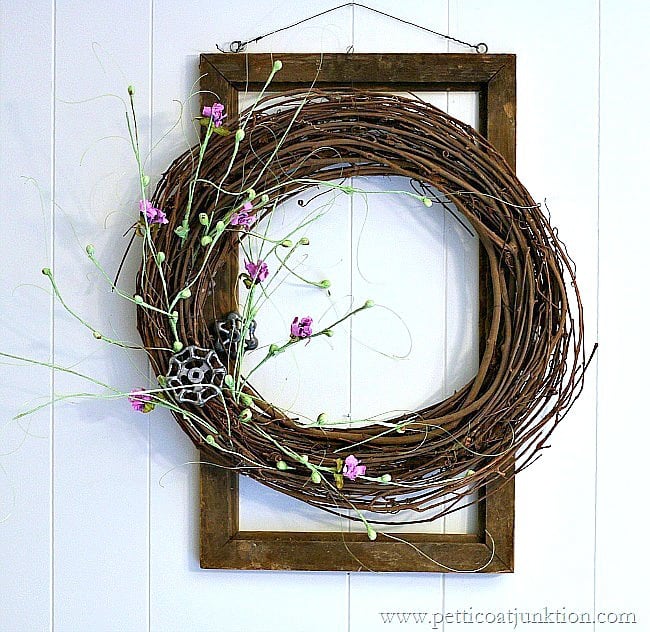 Grapevine Wreath
I was digging through a two foot deep pile of stuff in the workshop when I ran across the frame. It already had a nice little hangy wire on the top and I liked the worn shabby look…and the shape. So I pulled it out of the pile and waited for inspiration to strike. When I found the wreath I knew they would make the perfect pair.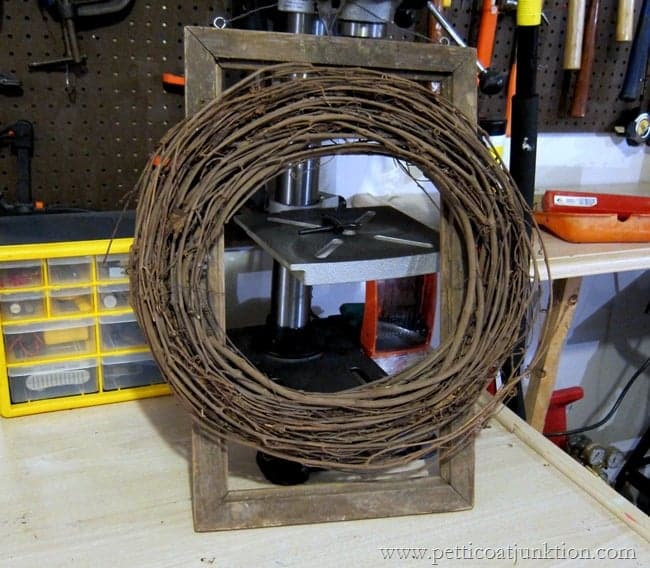 All it took to join the wreath and frame was a bit of thin wire. If you look closely you can see the wires…one on each side…and one at the top.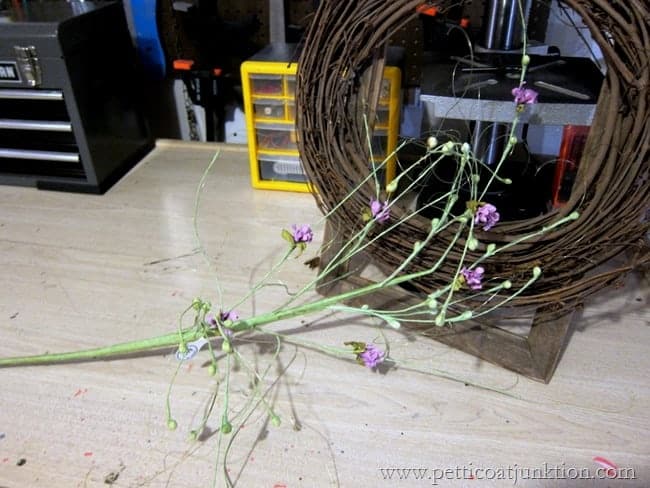 The scrawny purple flower stem was an end of season bargain from Hobby Lobby. The tag showed $1.59 as the sale price.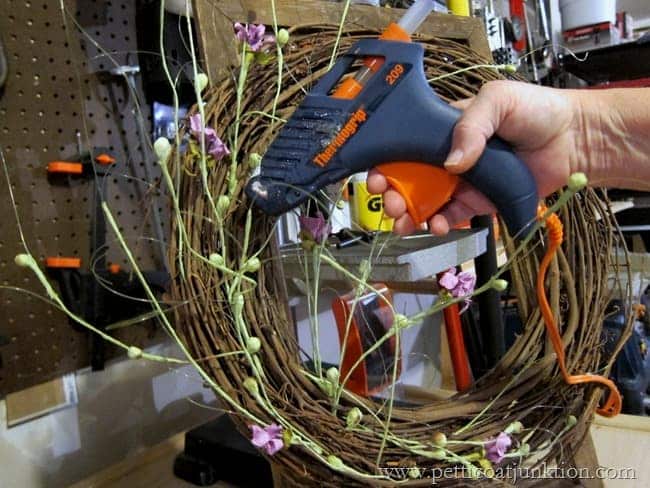 I cut the stem in pieces and used my trusty glue gun to attach the flowers to the wreath.
The addition of a couple of garden spigots was the finishing touch. I used hot glue on them too.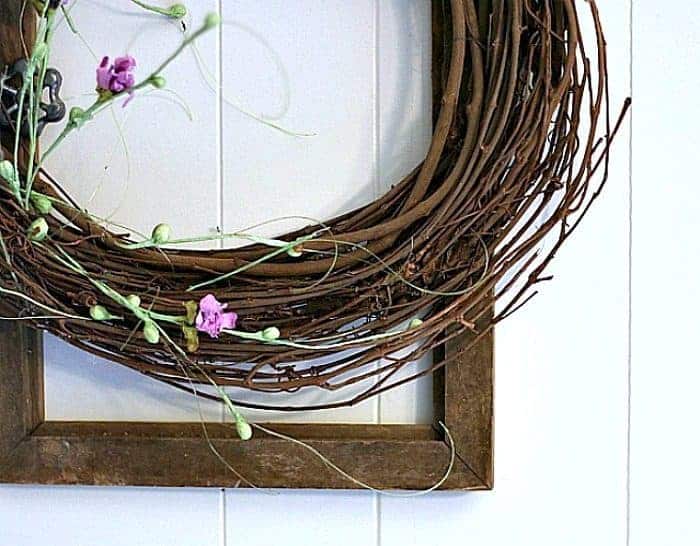 The flowers had these little things on the branches that look just like fishing line. At first I thought it was where the flowers were coming apart but now I think they were made that way. I've never seen real life flowers with fishing line looking stems…..have any of you? That's it folks…what do you think of the project….are you ready for Spring?