Hey guys! Glad you're here. Did you have a good weekend? I did. I spent part of the weekend working on projects in the workshop. It was really, really, hot. Our workshop isn't air conditioned and even with the garage door open….it was hot. I went to the Nashville Flea Market on Friday. It was hot there too. Sorry, got a little side tracked with the heat thing.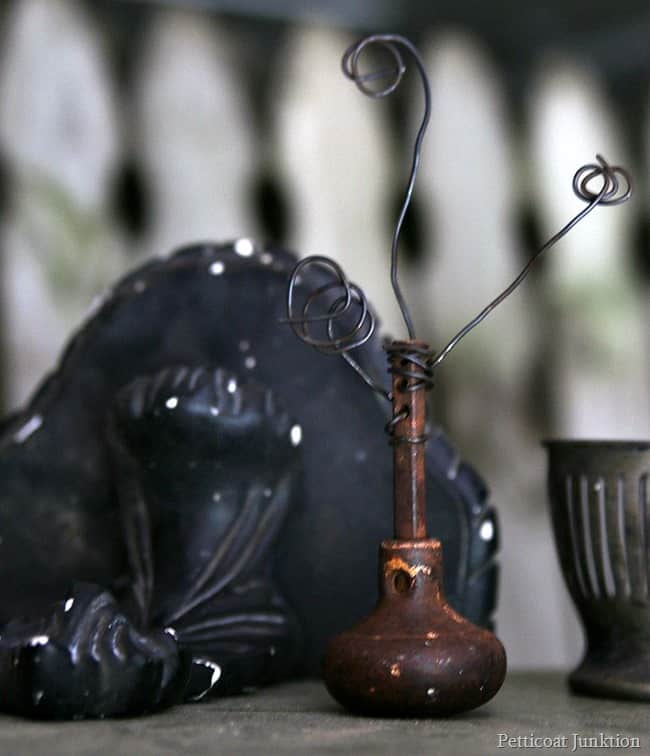 The project I have for you today is very simple. I'm calling it a recipe or photo holder but I can see it being used for a number of things. This isn't a new idea. I've seen photos of similar projects all over the internet and also in magazines. Some of them are fancied up with a little bling. I didn't pull out my bling yesterday so this one is just rustic…..and cool.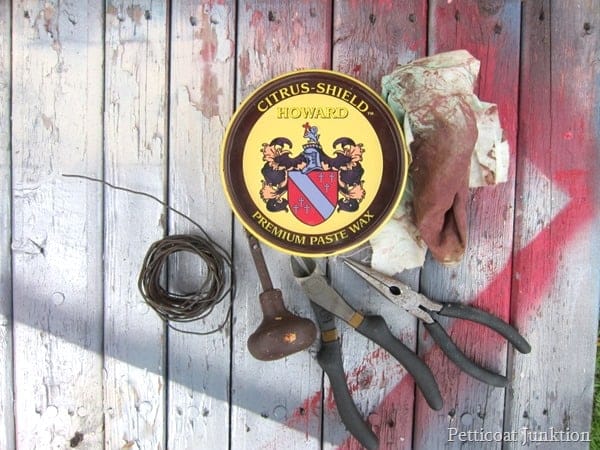 Supplies: thick wire (mine came from a yard sale), vintage door knob with rod, wire cutters, needle nose pliers, and wax of some kind.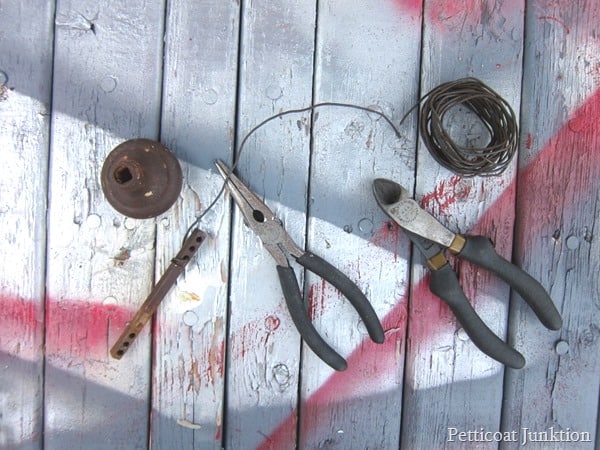 Since the door knob I used was all rusty and so was the wire, I waxed them. The wax keeps the rust from rubbing off on your hands and other things. It also adds a nice patina to the rust. To make the wire holder cut a length of wire, thread it through the bottom hole and twist it around the rod with the needle nose pliers. Make sure it's good and tight.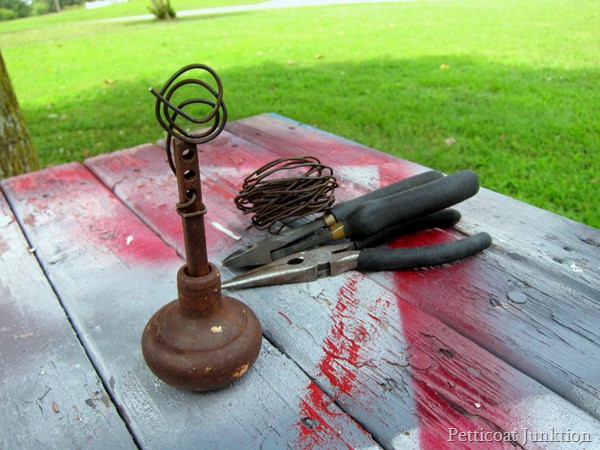 Stick the rod back in the knob and you're done! Unless you look at it and think it is a little one dimensional. Mine didn't look right so I cut more wire and did a little more twisting and…..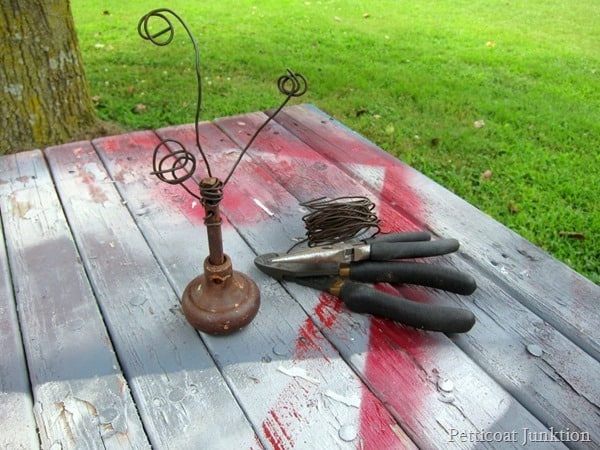 …ta dah!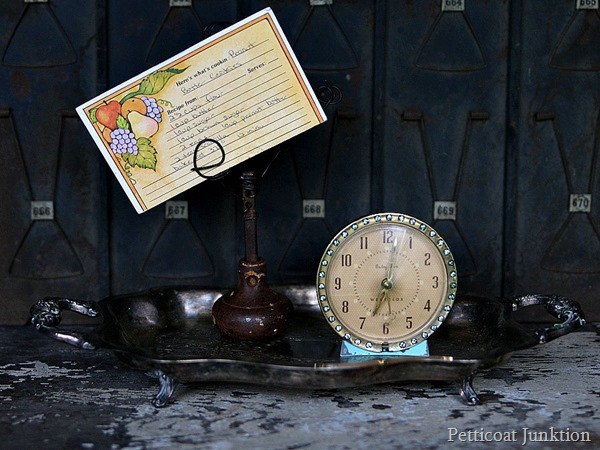 Nice vintage door knob diy photo recipe holder .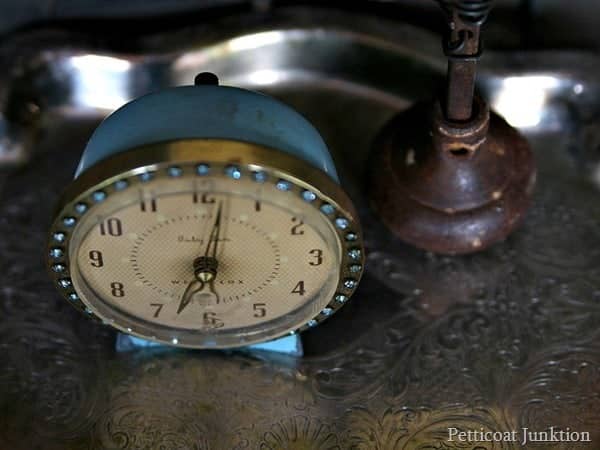 I staged the photo using some of my favorite junk finds. I love the vintage turquoise alarm clock. Do you have things that make you smile when you look at them? Me too. This clock is one of them.
Hope you liked the diy project! Have a great day, Kathy
Find wax for furniture and rusty things.
Click here to receive Petticoat Junktion by email for free!
linking to these parties….
Funky Junk Interiors….Inspiration Monday