Yesterday I drove to the quaint town of Dickson, Tennessee to spend a little time with my friend Beth, Farm Fresh Vintage Finds.
We can talk for hours….and we did.
We had coffee, went shopping, had lunch, went shopping…all the while talking 90 miles an hour.
Did you notice how I introduced Beth….her first name, then her blog name?
Us bloggers are a weird breed.
We made our way through several antique/flea market shops in Dickson.
A few things that caught my eye…..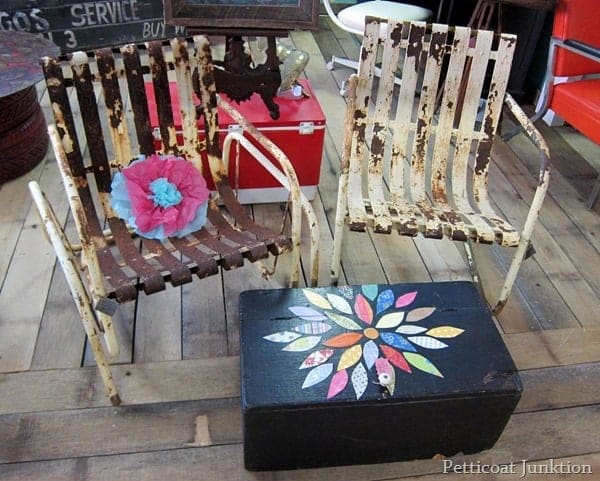 Of course I fell in love with the rusty white chairs.
And the small trunk was interesting.
The design on top is just glued on strips of scrapbook paper….ingenious!
Scrapbook paper is sorely underrated.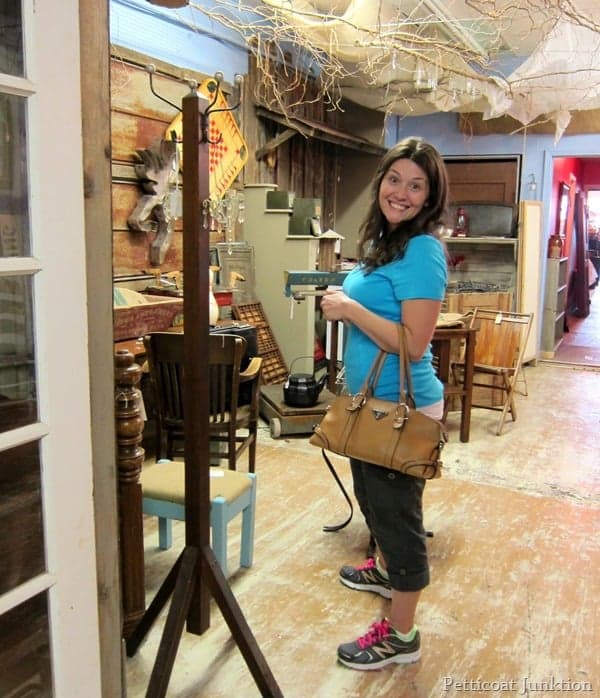 Yep, that's Beth.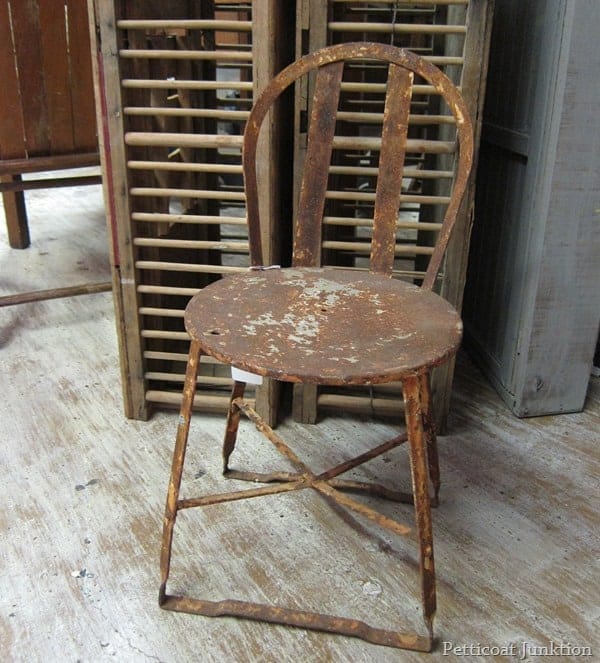 rust…it's me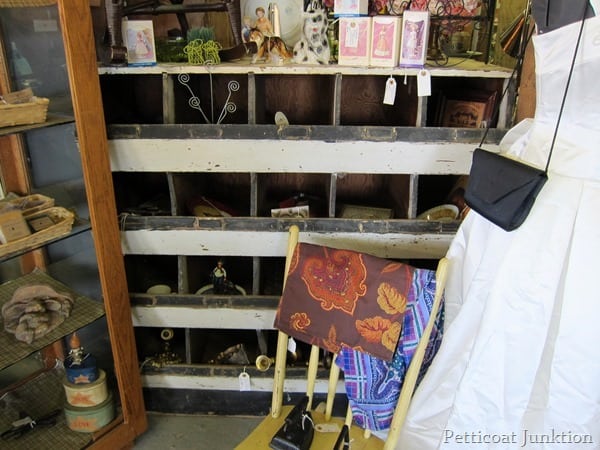 I would love to find a bin similar to this for the Owen Workshop.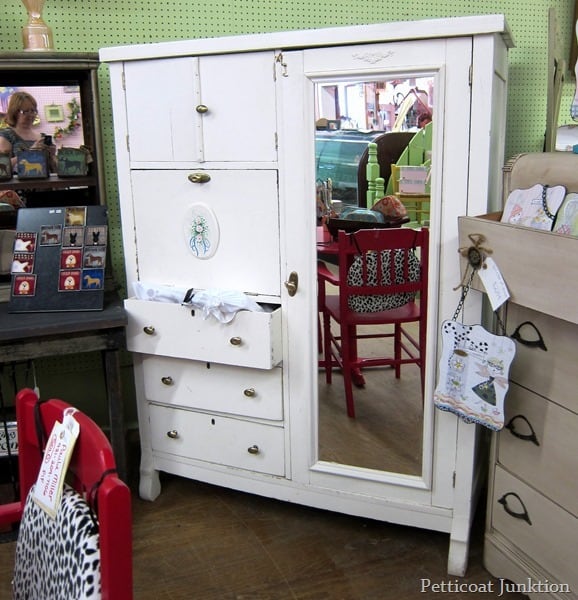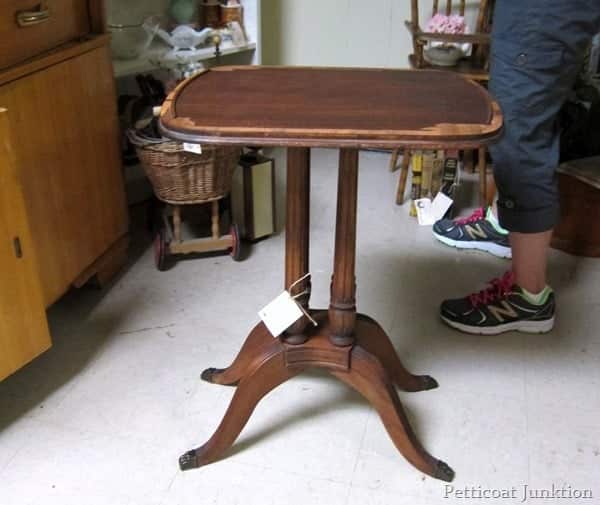 I got this table.
The veneer is all torn up but the table base is beautifully detailed.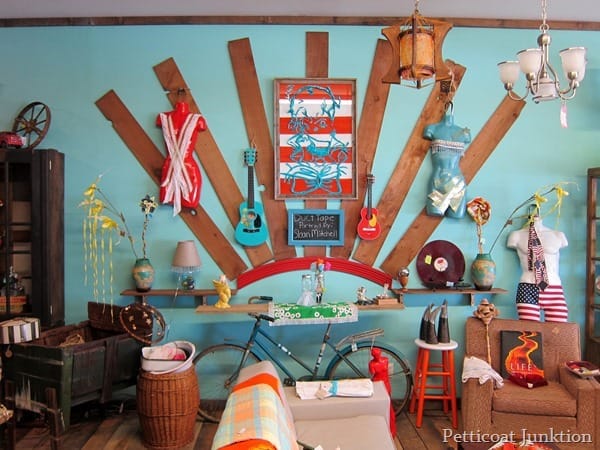 This display is just the coolest.
The whole darn shop was cute.
The name was High Cotton in downtown Dickson.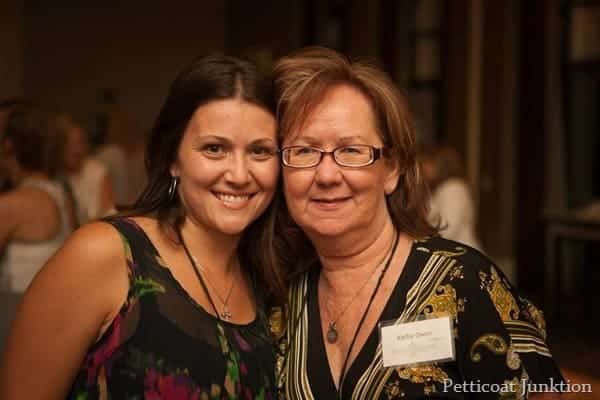 Beth and I at Haven last year.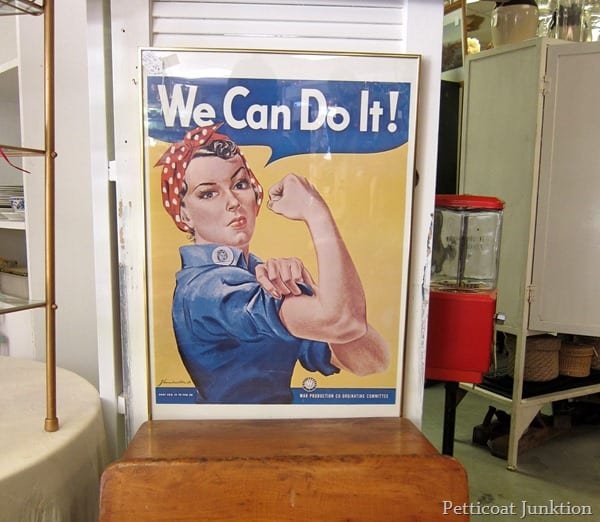 This is us…."We Can Do It".
I bought a couple other small things I'll photograph and share with you later.
Did you enjoy the girls day out?
Leave me a little note below.
You only have to leave your name (first name is ok) and your email address, then your comment.
Your email address will not be shown on my blog.
Thanks for stopping by and have a great week,
Petticoat Junktion Pinterest Boards
Kathy