Repurpose Ideas For My Latest Finds
My favorite junk shop isn't open on Sunday so Sunday junk shopping usually means the Goodwill. That's perfectly okay with me. I found plenty of things to recycle, repurpose, or upcycle, or whatever phrase you like best.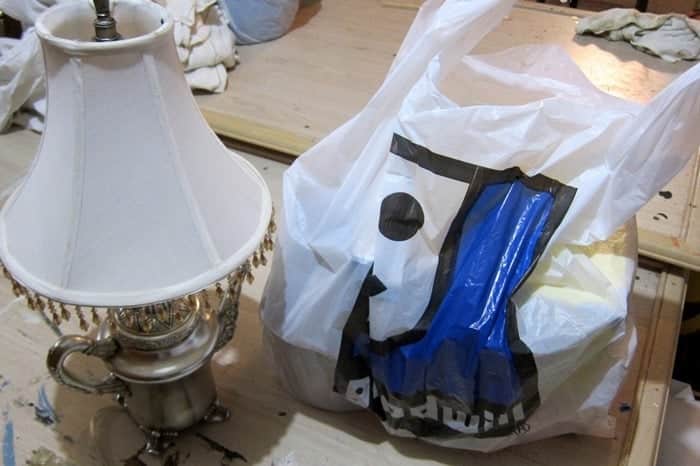 The JTS and I were in Arkansas all last week and just got home late yesterday afternoon. I needed to feed my junkin' addiction so I hit Goodwill. I picked up some fun items mostly to repurpose.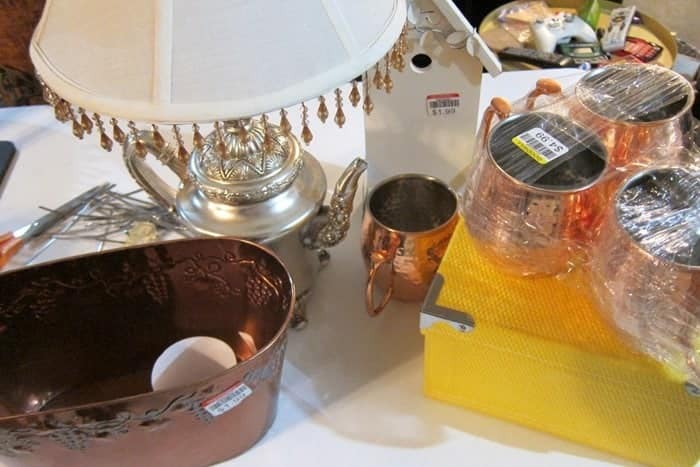 Recycle and Repurpose Goodwill Finds
I don't know what I like best……making over a sad outdated item or using an item in it's original condition but in a way other than it's intended purpose.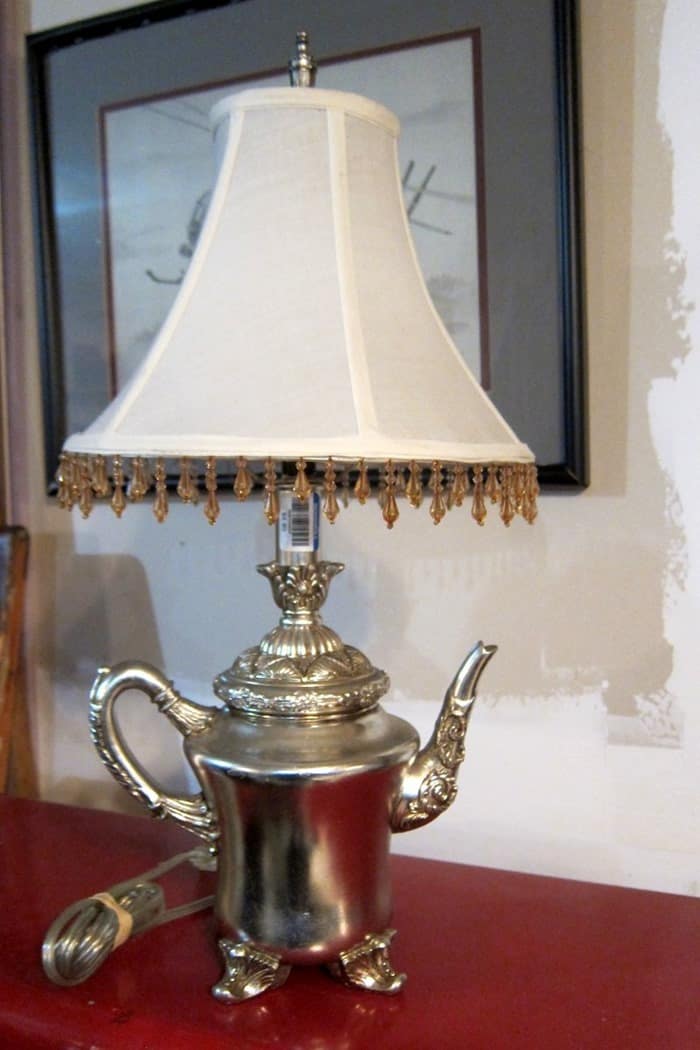 The lamp was my number one find of the day. It's really nice and was probably a high end item. This isn't the best photo and doesn't show the fine details. The silver finish has light shadings of browns in the intricate details that gives it an aged or antique look.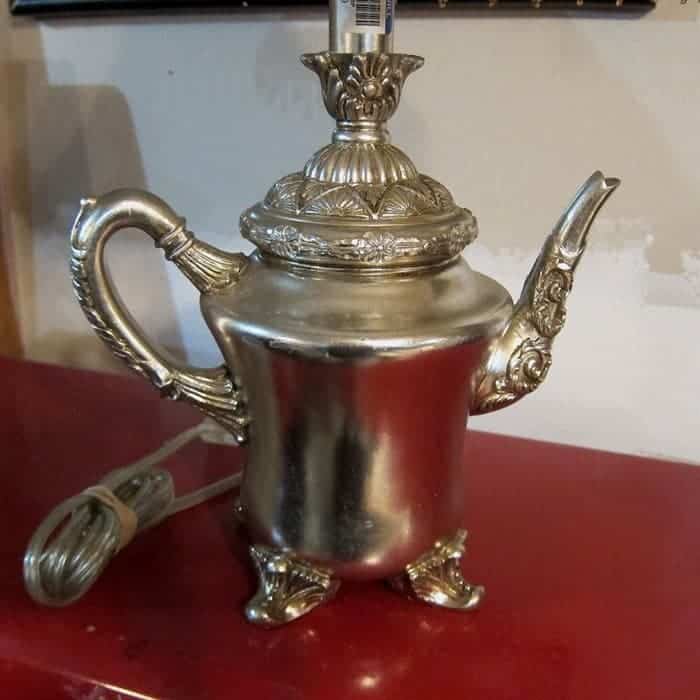 I think a black shade would be perfect for the lamp and I'm on the hunt. The white shade with the bead fringe isn't doing it for me. I plan to keep the lamp and it cost $4.99 minus my 10% senior citizen discount at Goodwill.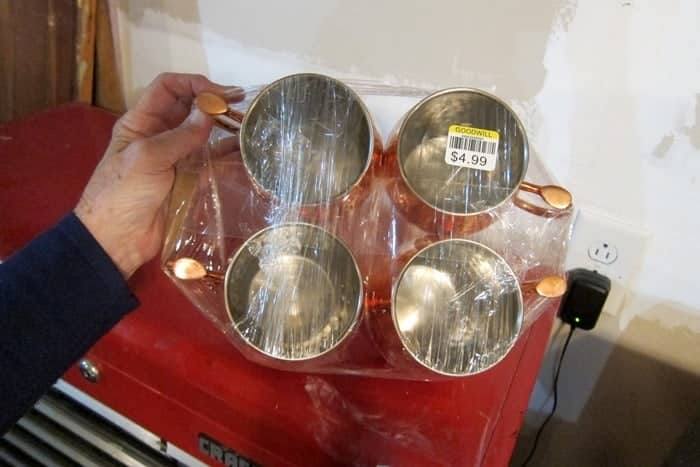 My next purchase was a set of copper mugs. These copper mugs are popular for cocktails called Moscow Mules. Not going to be using them for that purpose. The set of 4 mugs was $4.99 minus my discount. That's not bad considering they run about $10 each brand new. These seem to be in perfect condition.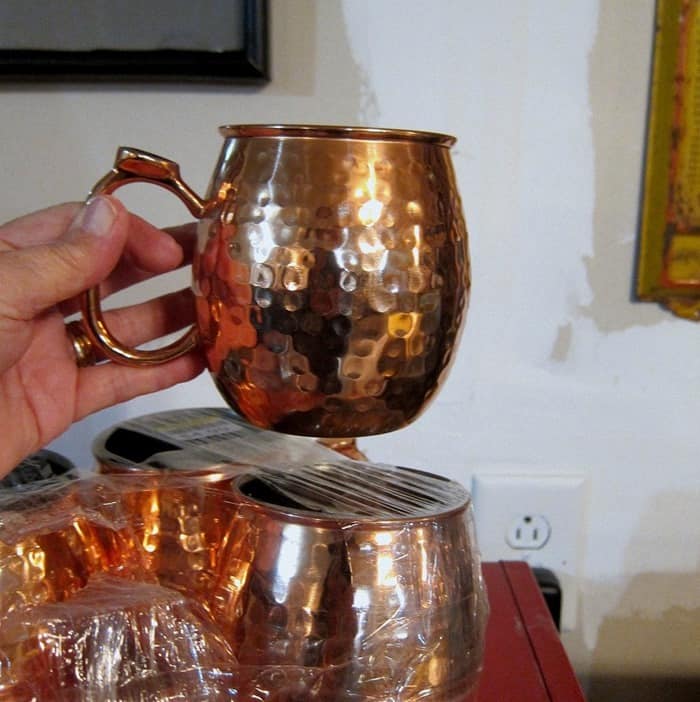 I have several ideas for repurposing them. A couple of them might be gift mugs filled with things like green tea, a Christmas ornament, small candle, hot chocolate, marshmallows, who knows. I'll have to Google mug gift ideas.
The mugs would also look nice as succulent planters, mini Christmas tree containers, desk organizers…….any ideas for me?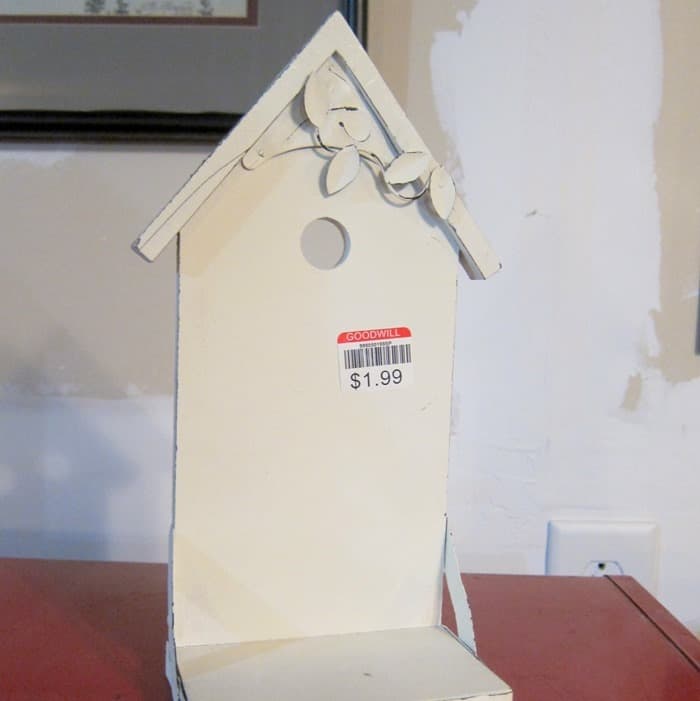 The white birdhouse hanging thingy is confusing me. I could use it as a cell phone holder/charging station or maybe remove the bottom and stick a photo to the "birdhouse" to make it a picture frame. Looking for ideas on this one too.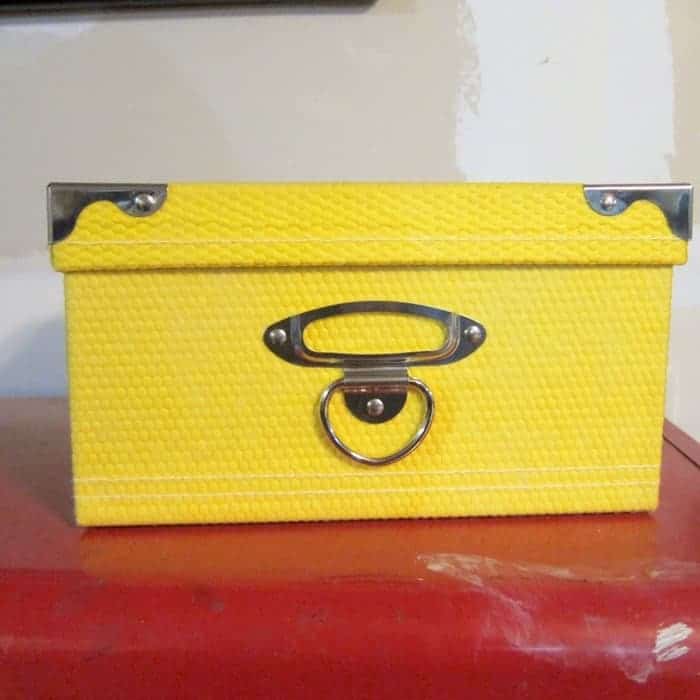 You guys know how I like yellow and I couldn't pass on the box. I could use it to store things or….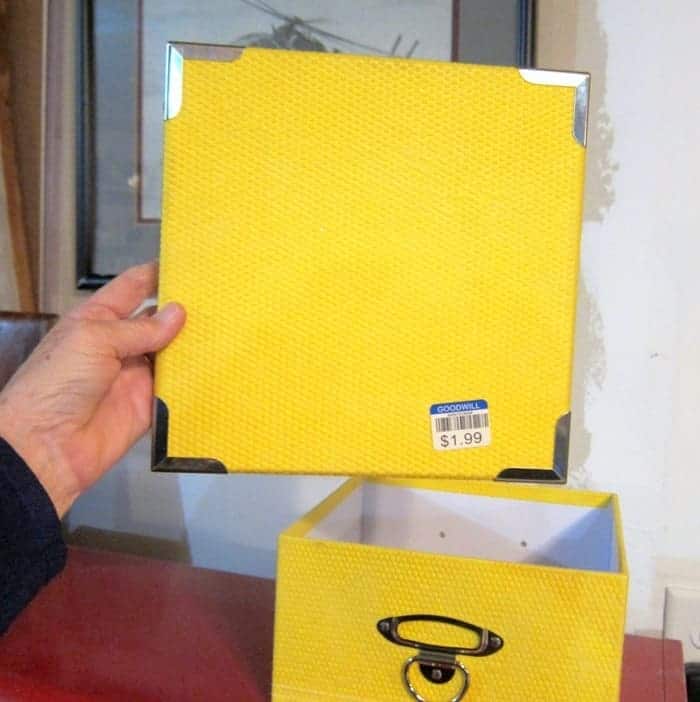 ……maybe use the top as a photo or art frame. I could place a photo in the center of the box top and hang the lid like a frame. Or I could find a small colorful art piece for the center of the box top.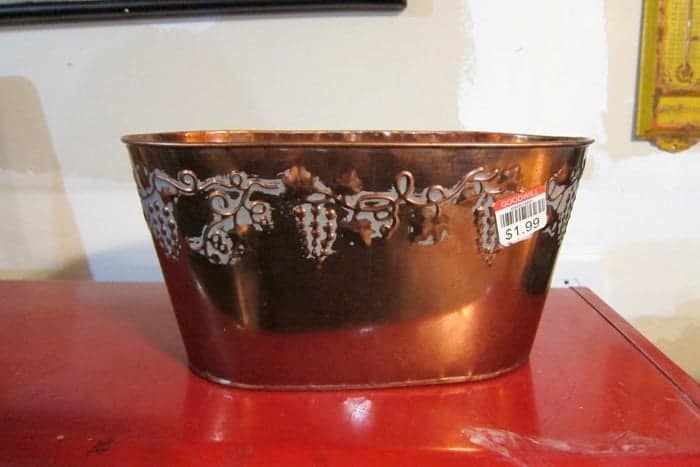 Next find was an oval metal bucket with a raised grapevine and leaf motif. This tin will probably get spray painted off white and be filled with cookbooks.

Goodwill Finds To Recycle
What do you think? Any ideas for me? Did you miss my Christmas porch decorations? See them here.
As always, thanks for being here and have a great day, Kathy