Did everyone have a good weekend?
Did you dye eggs and have an egg hunt on Sunday?
When I was growing up all my relatives gathered at my grandparents house after church for a potluck dinner and an Easter egg hunt.
I miss those years.
My grandparents are both gone and the relatives are scattered here and there.
I had 18 cousins…..over the years we all married…..had  kids…..and the gathering of relatives grew larger.
The older folks hid the eggs….. I mean they really hid them.
Some were buried in the ground…some were up in the trees.
We had prize eggs too.
The hat was passed after lunch and plastic eggs were filled with change and sometimes a few dollar bills!
I miss the egg hunts but most of all I miss visiting with  family.
We did dye eggs with the granddaughters' on Friday and had dinner and a hunt yesterday.
It was fun….but I wish the girls could have the same experience I had when I was growing up.
Ok, I'm going to have to pull out some tissues so we better move on.
I went junkin' at the Southern Kentucky Flea Market in Guthrie on Saturday morning.
I came home with one piece of furniture.
And I took lots of photos…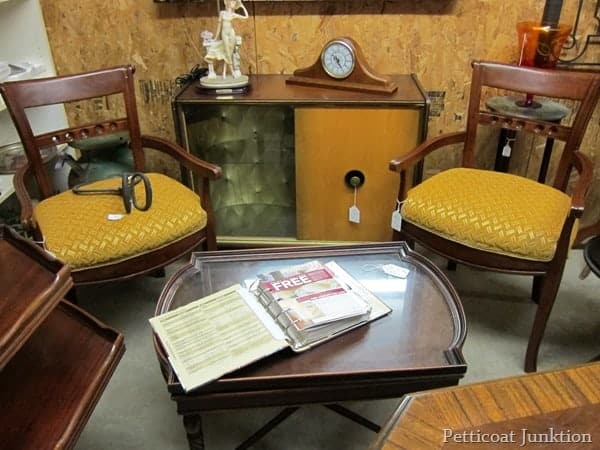 I wanted the mid-century modern cabinet but at $89 it was a little pricy.
It's hard to tell from this photo but the left interior inside is covered with tufted fabric and the fabric is curved in a semi-circle behind the glass.
I think the piece was probably a liquor cabinet.
It has glass shelves on the left side and behind the wood cabinet door there are wood shelves.
I really like this piece!
I may end up with it yet.
What do you guys think?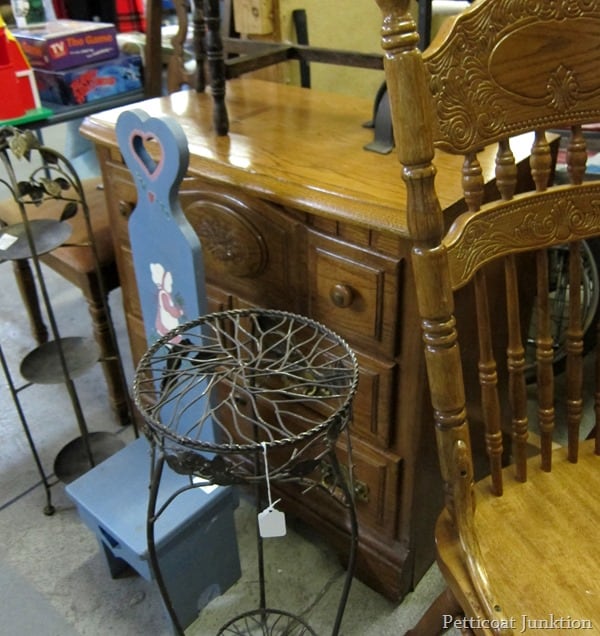 I did purchase this small chest….behind all the other thingies.
I'm planning a major transformation!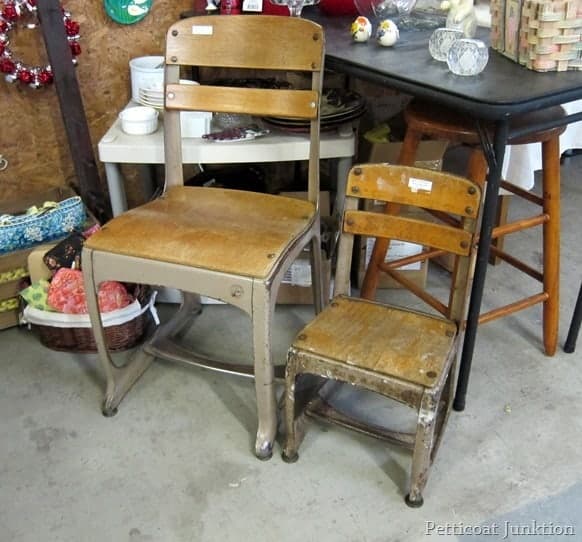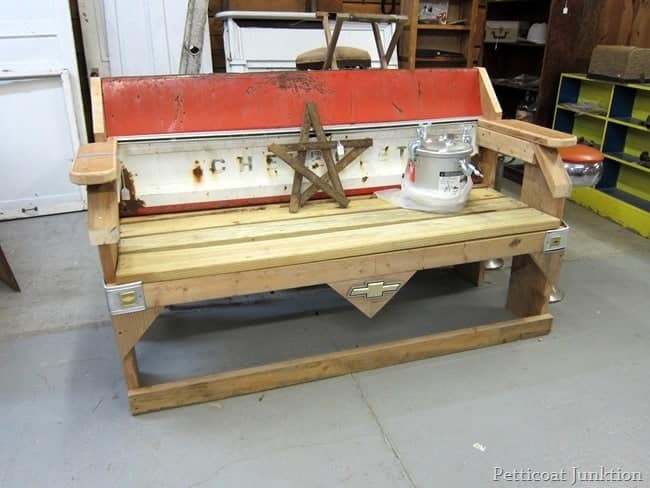 vintage meets modern…or industrial reclaim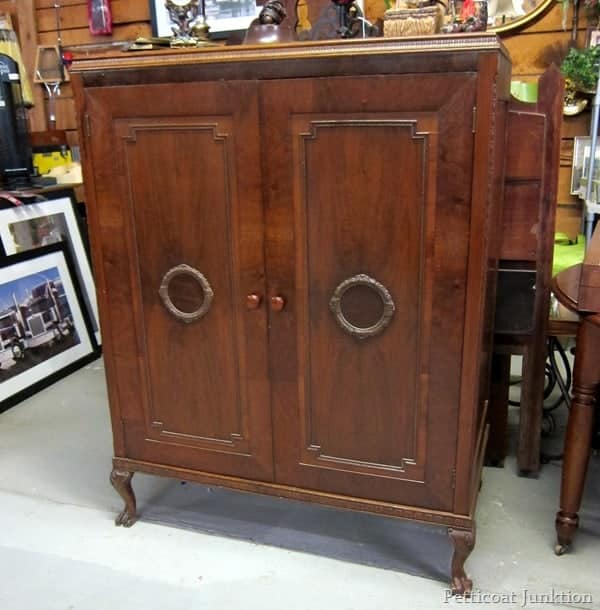 Isn't this a beautiful cabinet.
I couldn't find a price.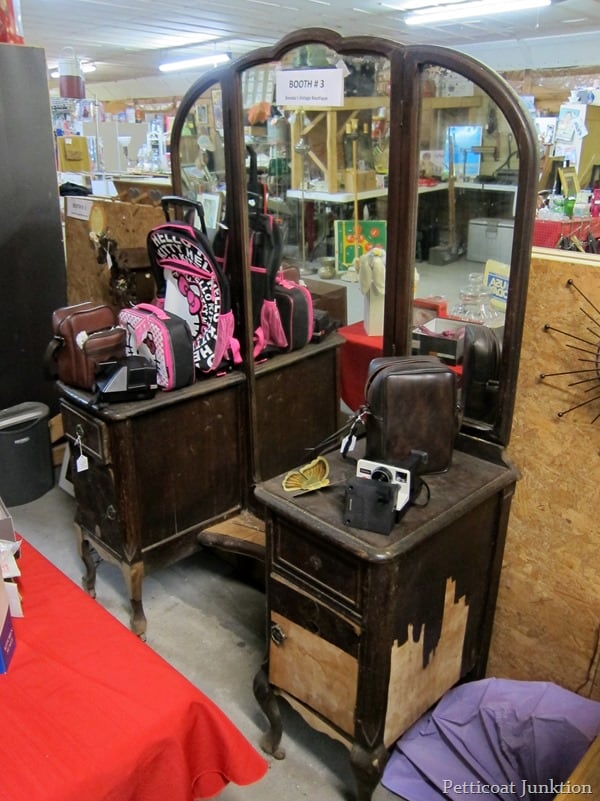 Now, this looks like something I would come home with…..right?
Not for $99.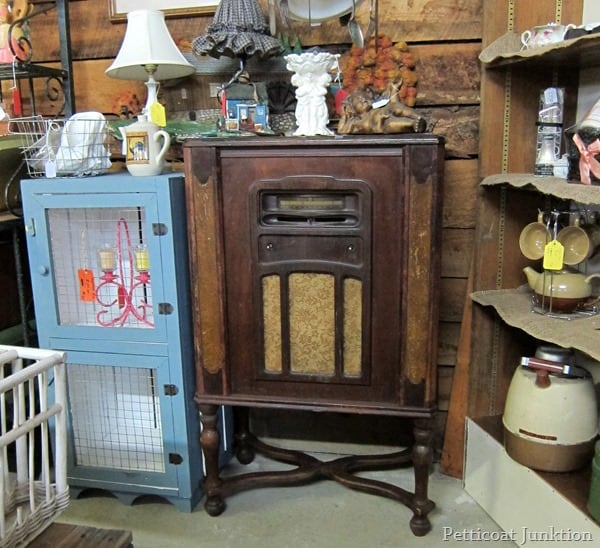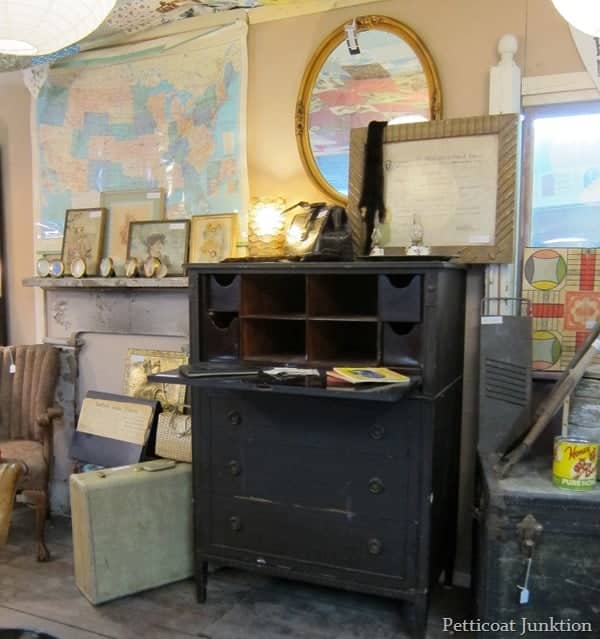 Ok, share your weekend with me
Leave me a little note below.
I love hearing from you.
You only have to leave your name (first name is ok) and your email address, then your comment.
Your email address will not be shown on my blog.
Thanks for stopping by and have a great week,
Petticoat Junktion Pinterest Boards
Kathy