I visited my local antique/flea market today.
There hasn't been much time for junk shopping lately.
Not much time for painting and crafting either.
This college stuff is hard on an old person!
I thought I would share some photos from my shopping trip.
There's one piece here that's calling my name.
Can you guess which one it is.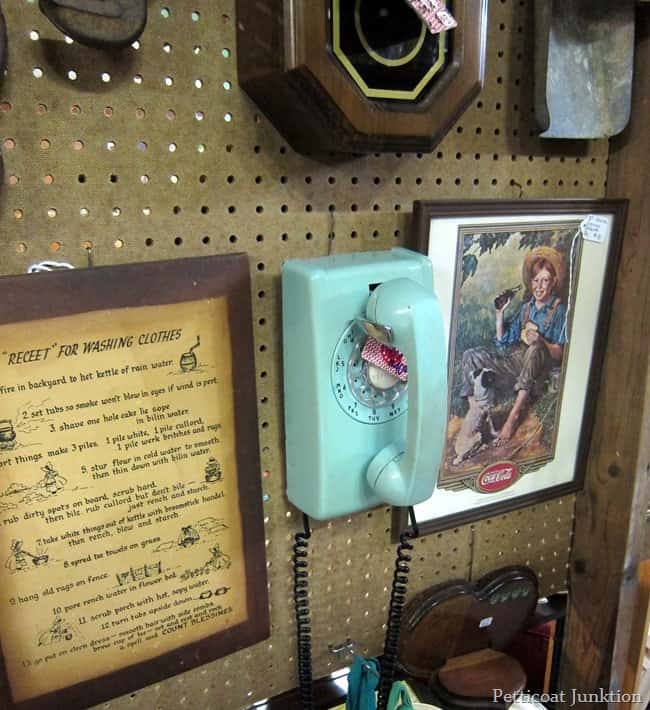 I remember using these phones.
My little two year old granddaughter was playing with an old cell phone the other day…and it made me think of the old rotary phones.
She would have no idea what to do with a rotary dial telephone.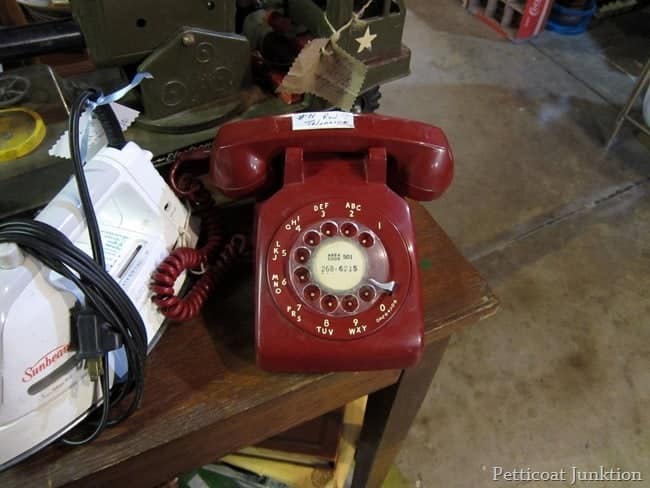 Love the Red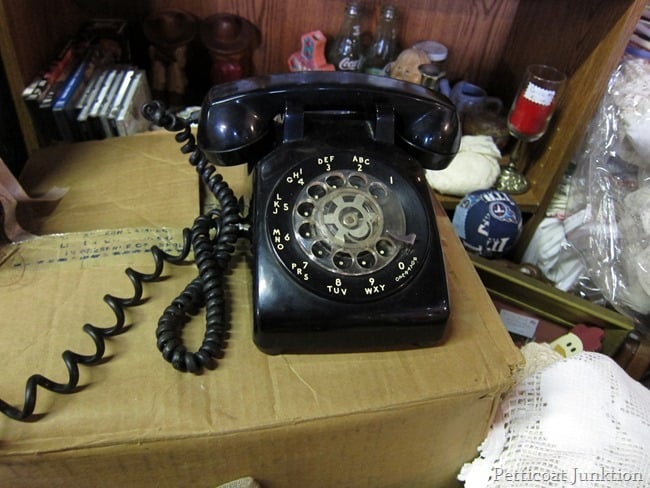 I didn't go in the shop looking for phones.
They found me.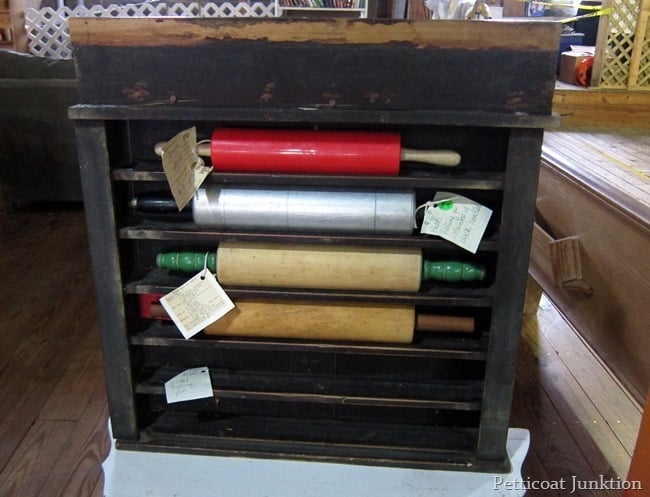 I like this rolling pin display. the shelf is perfect for them.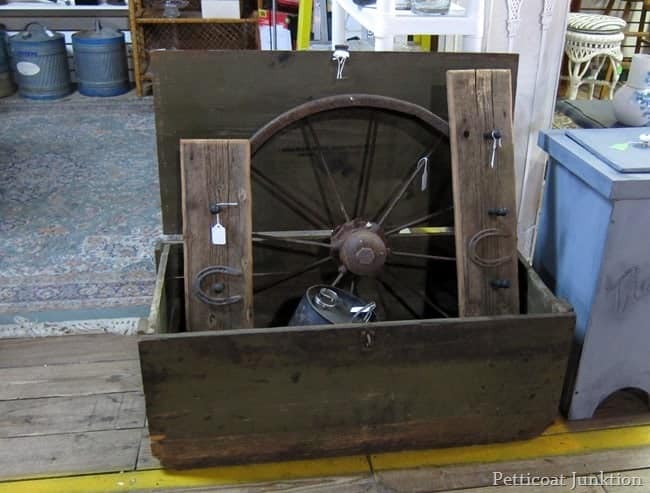 rustic, western?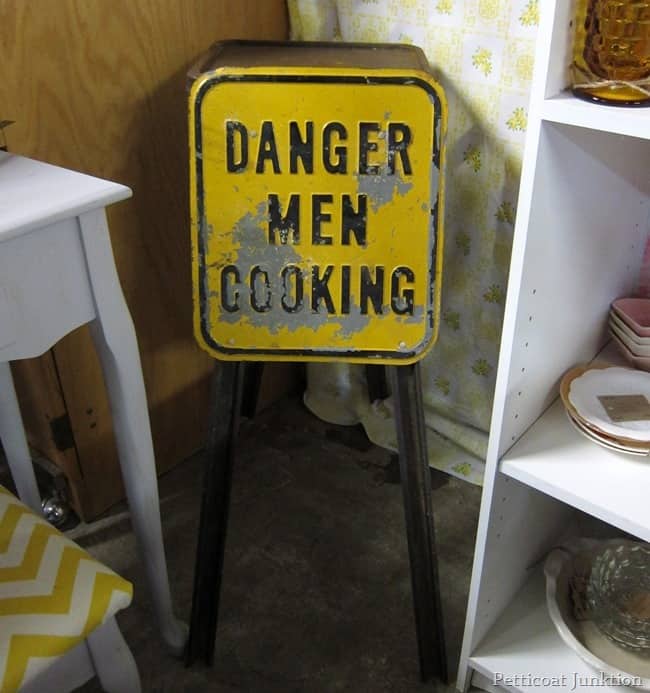 So true, although the men in my family are really good cooks.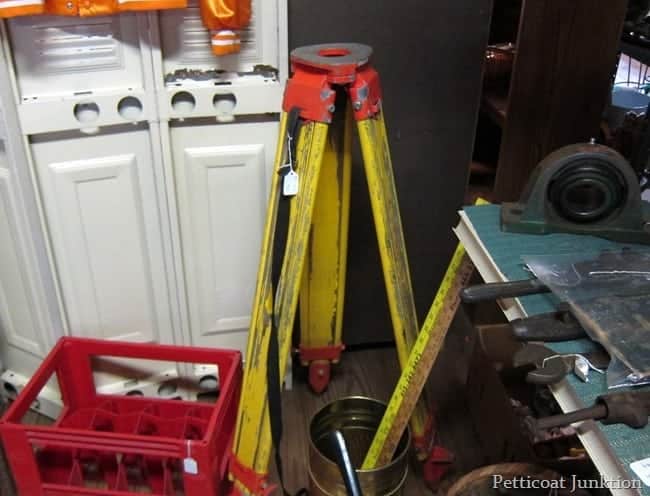 Is this a surveyors tripod?? Anyone know??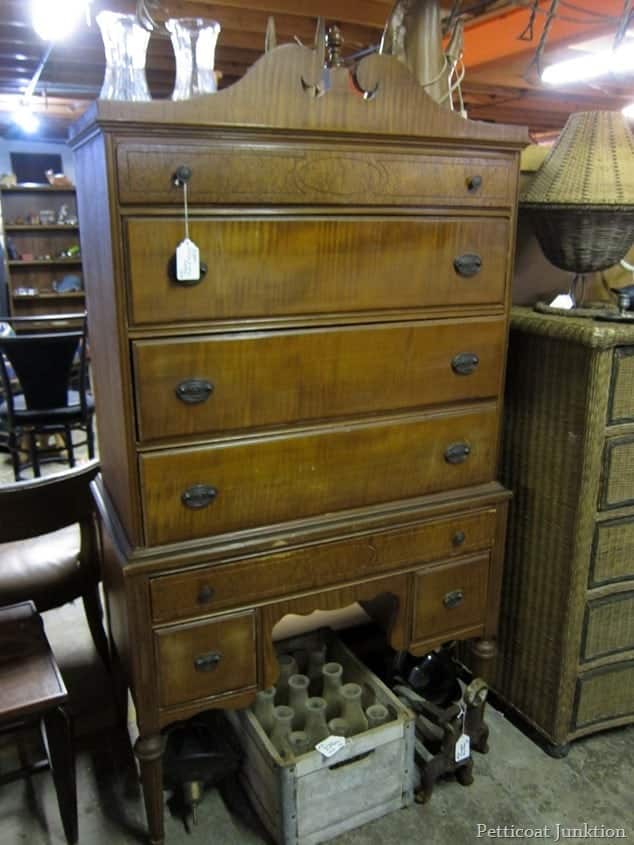 Beautiful piece of furniture…I can see it painted…..
but no, this isn't what's calling my name.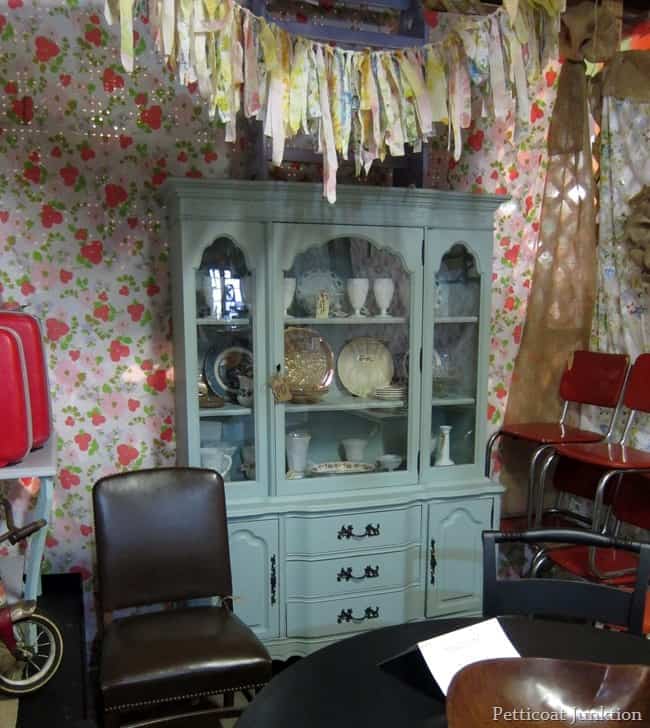 Love the blue china cabinet and the rag garland.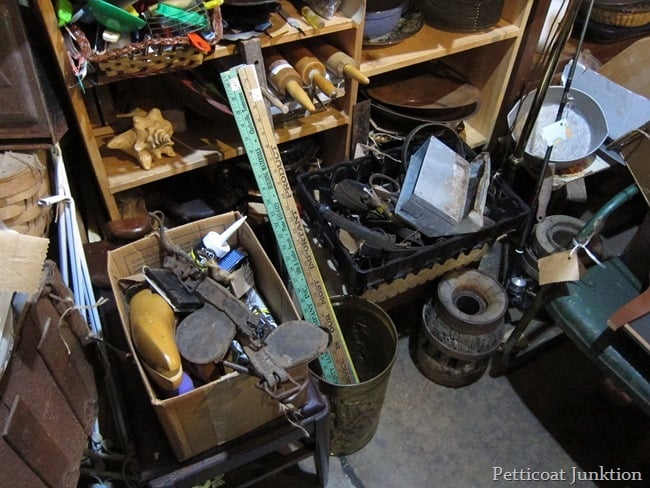 junk treasures
How many of you remember the rotary dial phones….and party lines!!!
I can hear some of you now…party lines…what the heck is she talking about?
Which piece is calling my name?
Leave me a little note below.
I love hearing from you.
You only have to leave your name (first name is ok) and your email address, then your comment.
Your email address will not be shown on my blog.
Thanks for stopping by and have a great week,
Kathy