Burlap Box Cover
Make a Burlap Box Cover and add mason jars to the box to hold craft supplies.
Welcome to the Mother's Day in a Mason Jar Blog Hop…..and giveaway…woohoo!
I created a multi-purpose piece that works great for displaying cut flowers (from my yard, I love Spring) or…..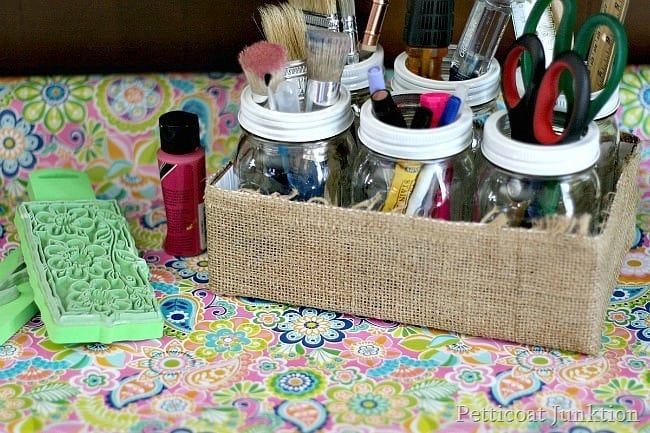 …as a tools organizer.
Any diy blogger worth her salt has an abundance of tools and supplies.
And this organizer is way cooler than what I've been using.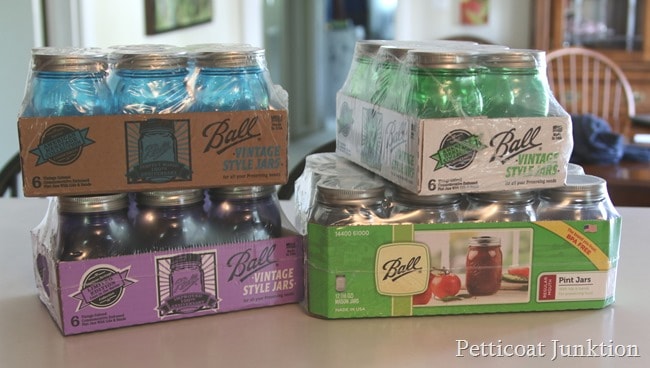 I received this stack of Ball Brand jars in the mail.
Fun.
I see many mason jar crafts in my future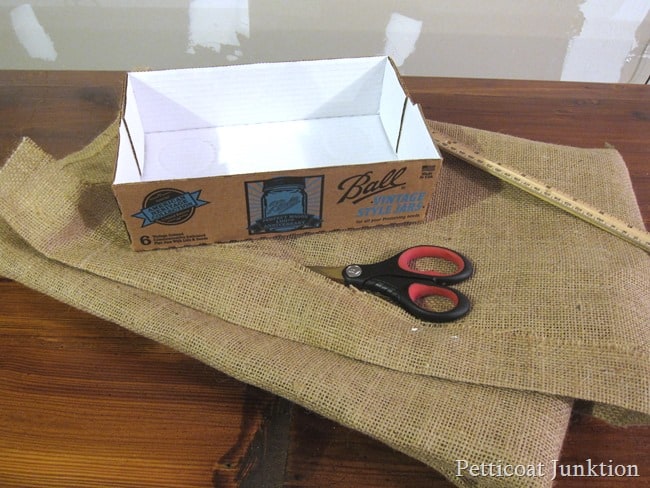 I searched my messy workshop for a small wood box, sewing drawer, anything to put a few mason jars in for a display.
Nothing I found worked.
Hey, what about the box the jars were packed in?
Perfect.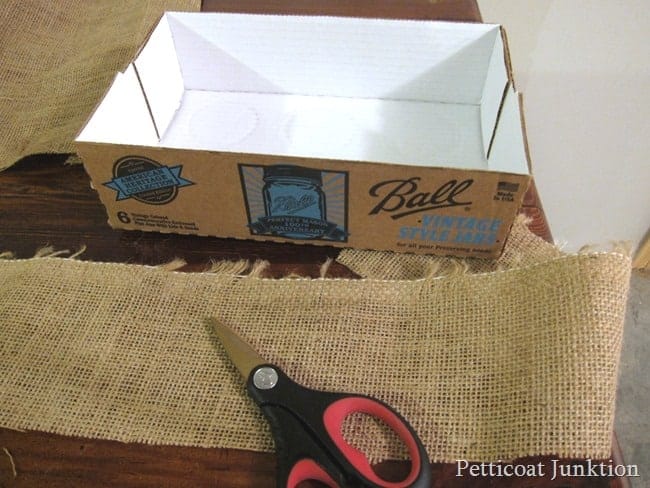 The box just needed beautifying.
I cut a strip of burlap with the selvage edge on one side.
I knew the selvage edge wouldn't unravel and it had a few stray fibers that added to the look.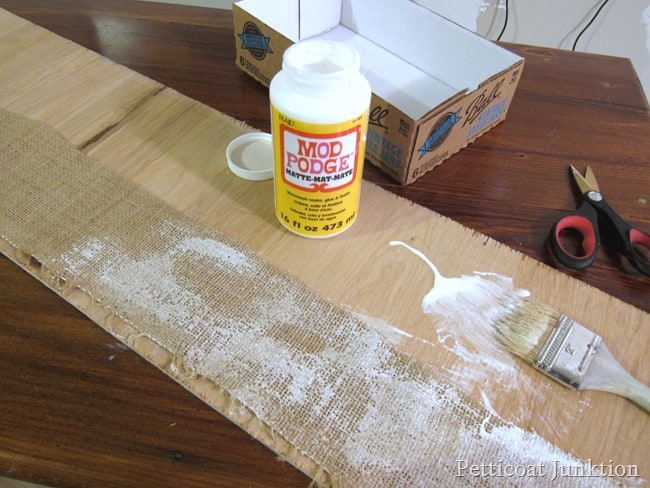 I covered the burlap with Mod Podge.
I'm a mess when it comes to Mod Podge.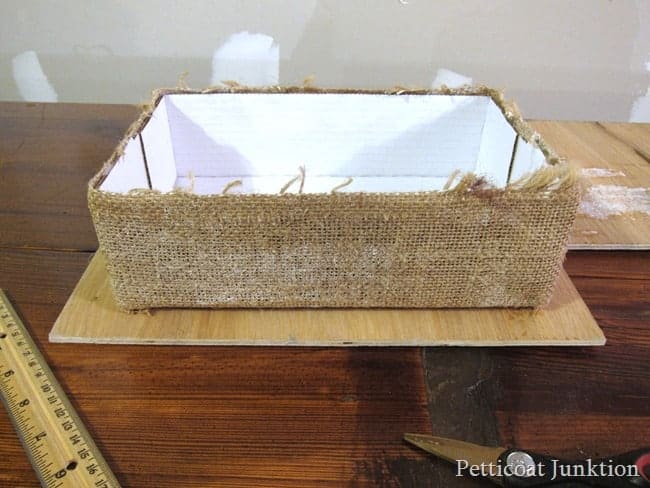 Then I put the strip of burlap on the sides of the box.
Lesson learned….put the Mod Podge on the box…not the burlap.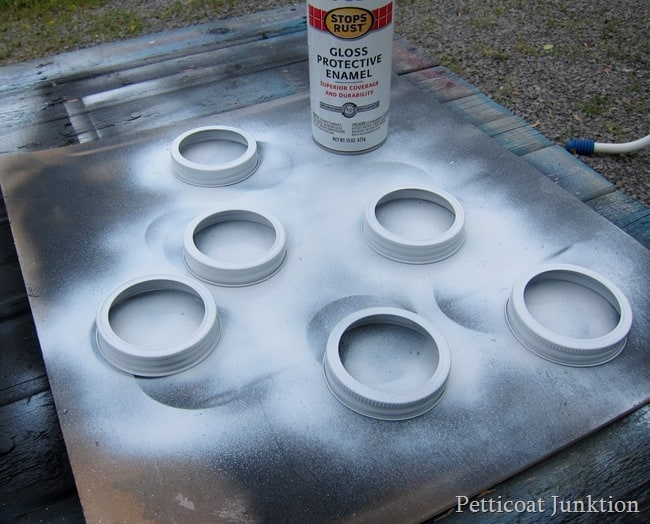 While the box was drying I spray painted the jar lids white.
When everything was dry I put it all together.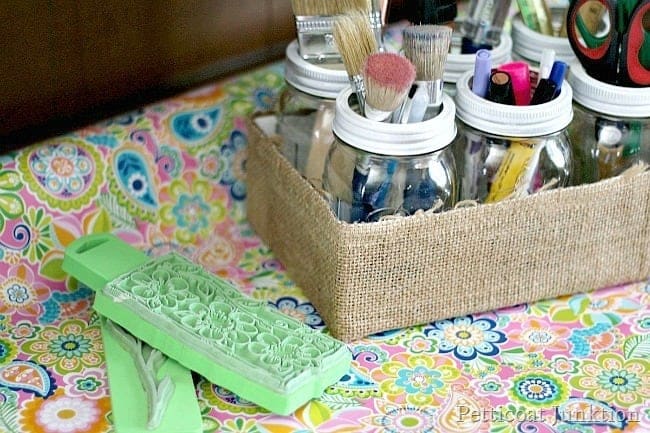 Ta-Dah!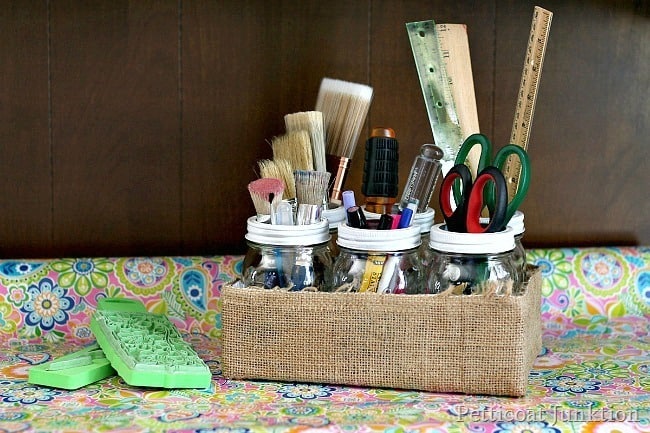 Cute.
Love the combo of white and tan….very fresh looking.
The purple, blue, and the green color Ball® jars are so pretty.
I have special plans for them!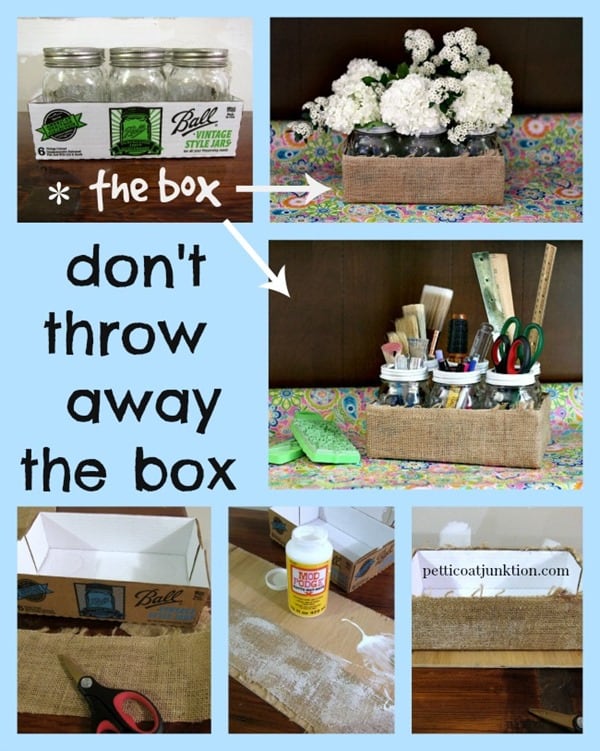 That's it for me.
Now on to the good stuff.
We have an AWESOME prize package to give away, sponsored by Ball®, DecoArt® and Decorating Your Life vinyl, which is available at fine craft retailers nationwide.
Prize Package Includes:
Ball® Heritage Collection Purple Mason Jars Pint Size, Set of 6
Ball® Heritage Collection Green Mason Jars Pint Size, Set of 6
Ball® Heritage Collection Blue Mason Jars Pint Size, Set of 6
Ball® Pint Regular Mouth Mason Jars Pint Size, Set of 12
DecoArt® Chalky Finish Paint (8 oz) in Escape, Fortune, Heritage, Legacy and Delicate as well as Americana Decor Creme Wax in Clear (8 oz) and a 2" brush and waxing brush
Decorating Your Life Vinyl Decals and Iron-On Vinyl Decal
WOW
Enter here….Click the rafflecopter link to view in a new page…
Now I'm off to see what my friends created.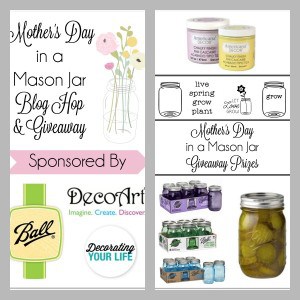 Take the tour by clicking the links below….
Thanks for being here.