Junk Shopping Video
Viewing a junk shopping video isn't near as good as shopping in person but that's the best I can do for you guys. Anytime you want to visit my favorite junk shop just let me know and I'll meet you there. That would be soooo much fun!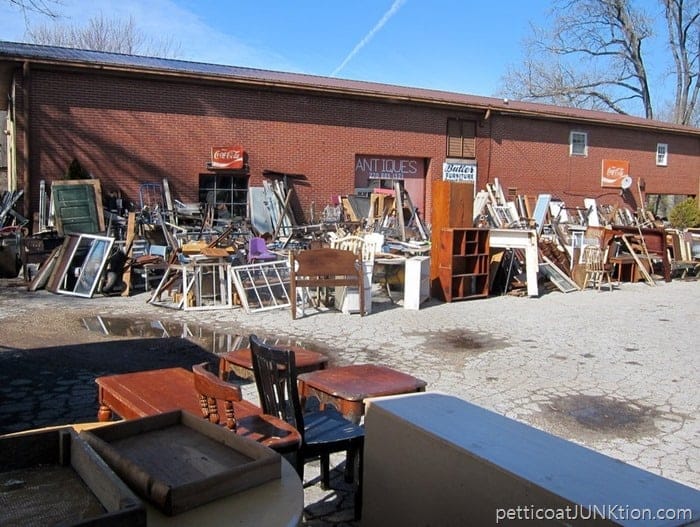 The video is coming up later in this post. I haven't made any videos about painting furniture or making crafts. I'm a little behind the power curve in blogland. I just don't like to video me….or take photos of me. I don't have to show me on Periscope. I just show what I want to share. Some bloggers show their faces but not me…not yet.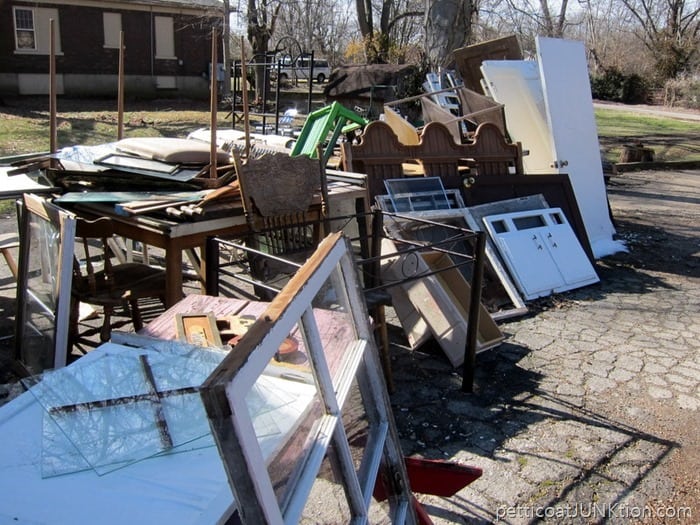 The video is less than 90 seconds. I don't like watching long videos myself so I don't film long videos.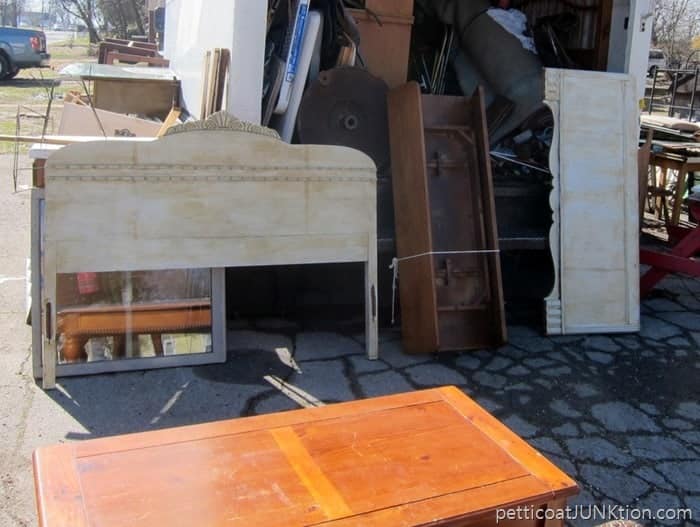 I bought the waterfall headboard and foot board. Me and the JTS are going to make a bench out of them. Can't wait!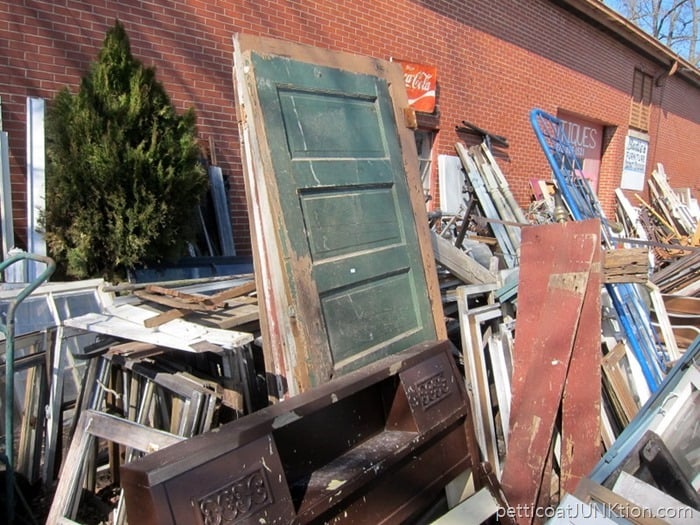 I like that green door but didn't buy it.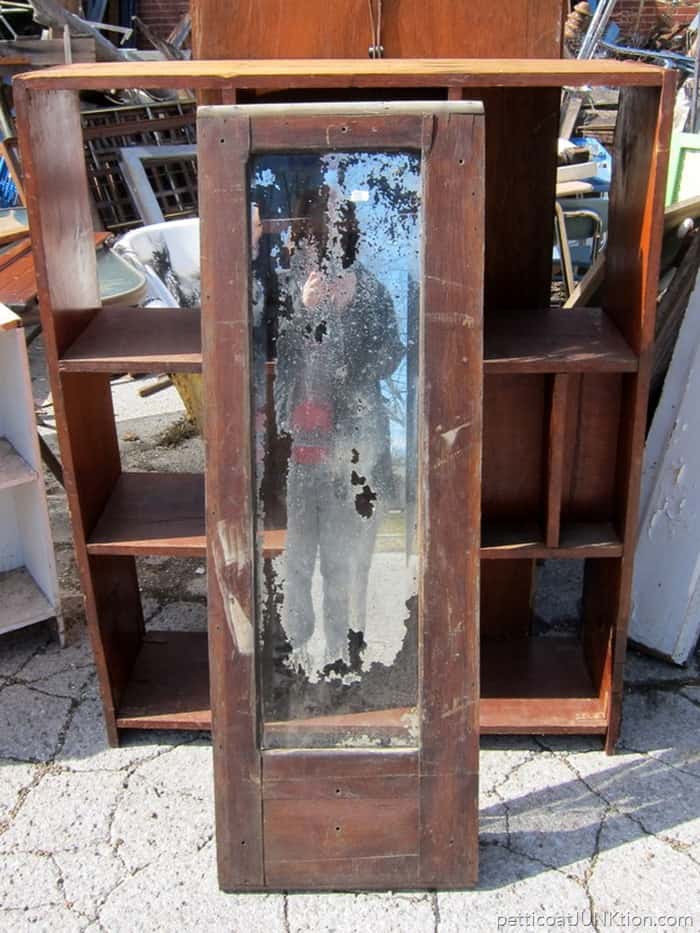 I did buy this vintage wardrobe door with chipping mirror paint for $5. I fell in love with the door and the price. It's all cleaned up now and I thought I would keep it but not sure it fits my home decor style. Not getting rid of it yet though.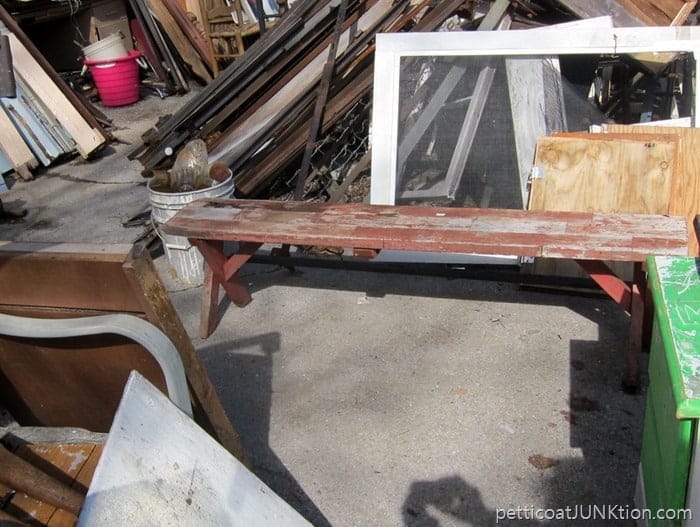 I got the red rustic bench too. Another $5 purchase.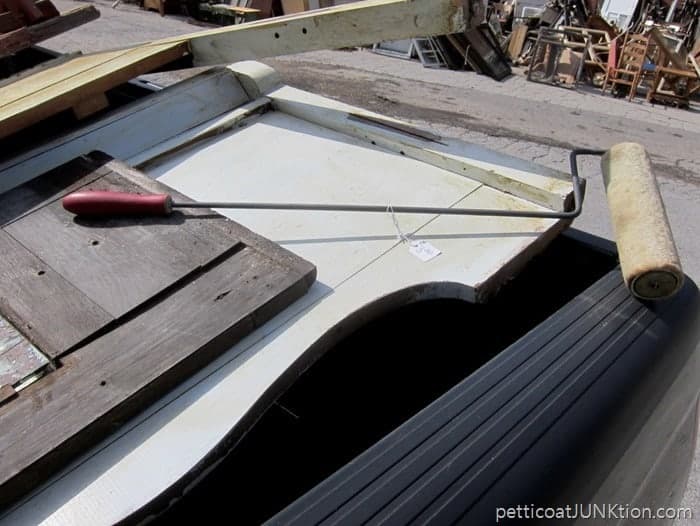 Loaded up to head home. I got this paint roller because of the red handle. Any ideas what to do with it…..besides paint.
My Favorite Junk Shop Information:
Butler's Antiques
601 E. 17th St
Hopkinsville, KY 42240
Okay. Video Time.
Have a great day!
Click here to have Petticoat Junktion updates delivered to your email for free!