disclosure: affiliate links may be used in this post.
I was having junkin' withdrawal today (that sounds bad doesn't it). Ya'll know what kind of junkin' I do. It involves a lot of rust, chippy paint, and battered furniture.
Anyway, I left work in Nashville, drove home to Clarksville, changed vehicles, and then drove to Hopkinsville, Ky to My Favorite Junk Shop.
It's been a long day.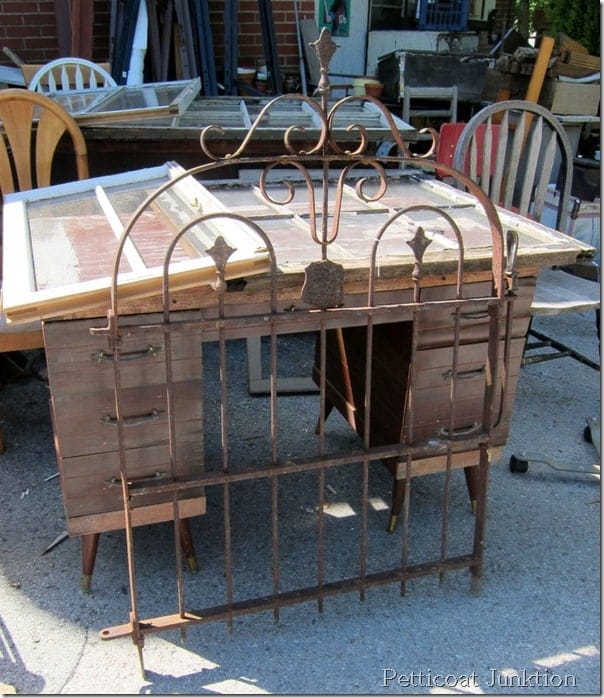 I had to start with this picture instead of the usual view of the junk shop. Isn't this gate awesome!
I looked at the tag and almost had a heart attack, $175.00!!!
I was shocked at the price because the prices here are extremely fair…. really inexpensive….. almost giveaway prices.
You get my point, right?
It's a great gate but I can't pay those prices.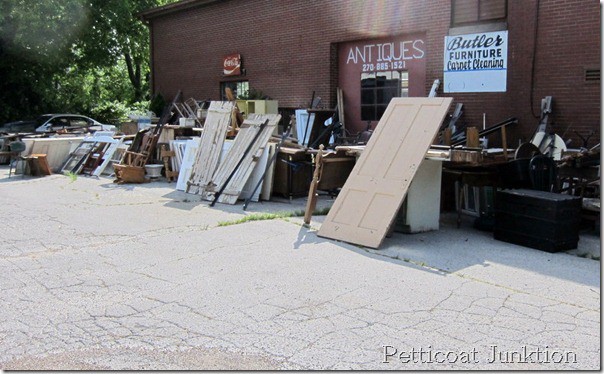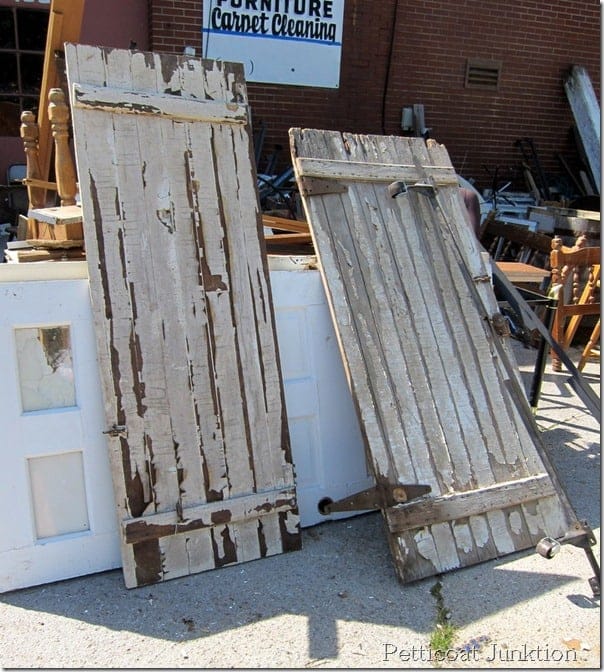 The chippy gates were already sold.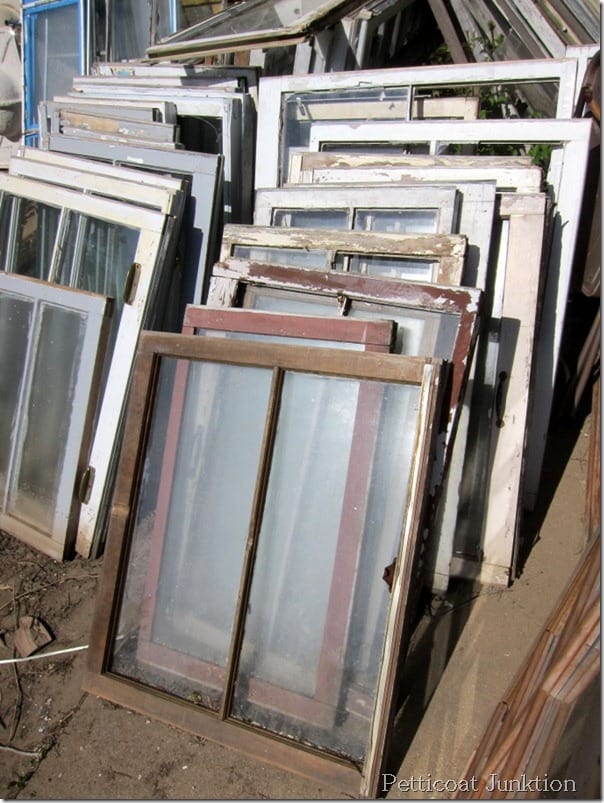 no windows for me today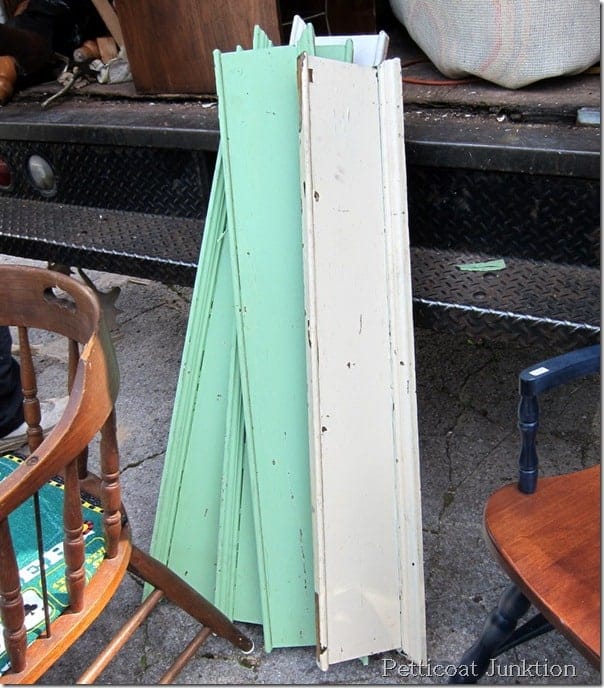 I loaded up 6 of these door headers.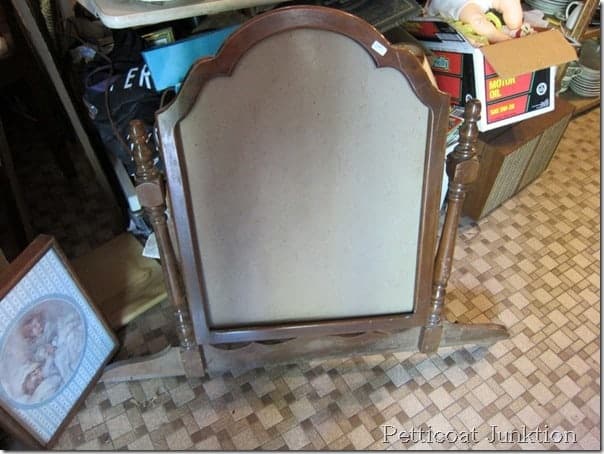 The mirror less frame came home with me too.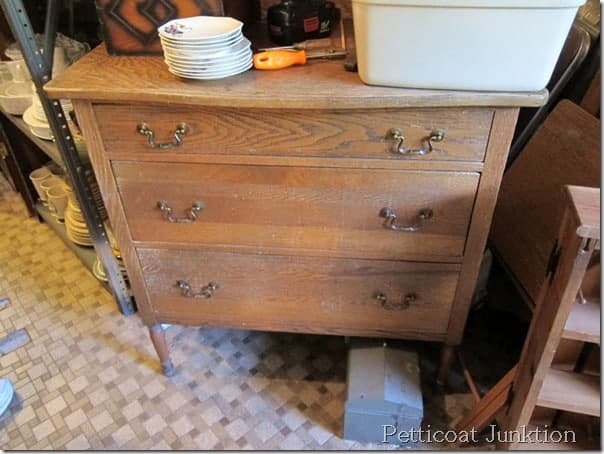 I'm down to almost no furniture to paint so I got this piece even though it was a little pricey.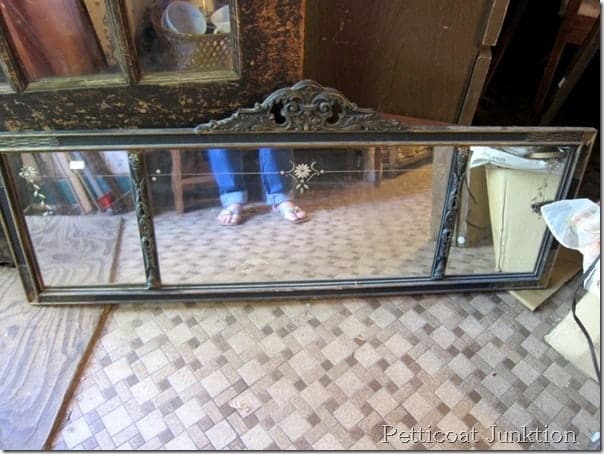 I debated a long time over the mirror.
It would have been for me and not for resale so I decided against it.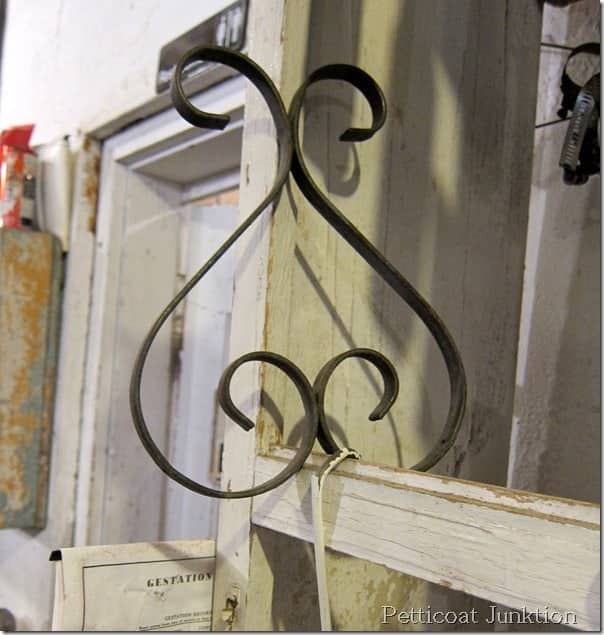 Ironwork for me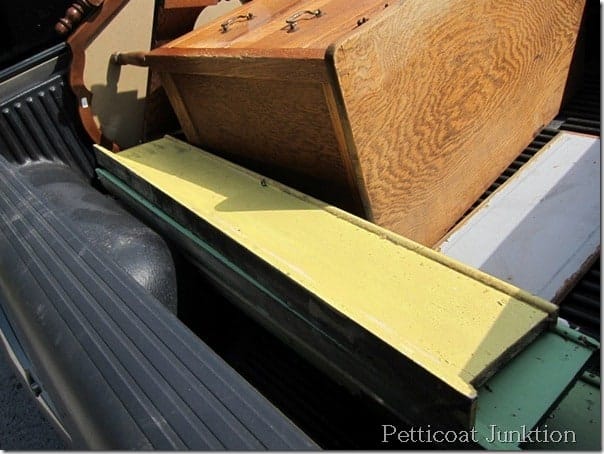 All loaded up with my junk treasures. The yellow door header was my favorite of the header lot.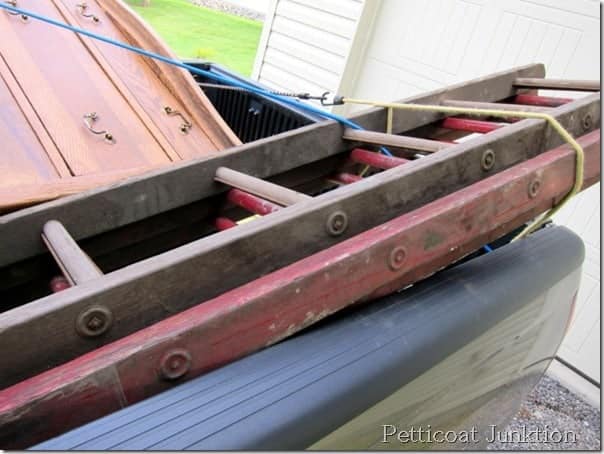 A last minute purchase and load-up was the three antique ladders. Mr. Butler had them hid away in the back and we forgot about them until I was ready to head home. I'm crazy about these.
Lots of treasures today, which is your favorite?
Please leave a comment below. I read all comments…good and bad!!
Receive Petticoat Junktion in a reader by clicking the green rss feed link below or sign up for email updates on the sidebar.
Thanks for stopping by,   Kathy