You guys are going to be so jealous. I went to My Favorite Junk Shop last week and got all kinds of goodies.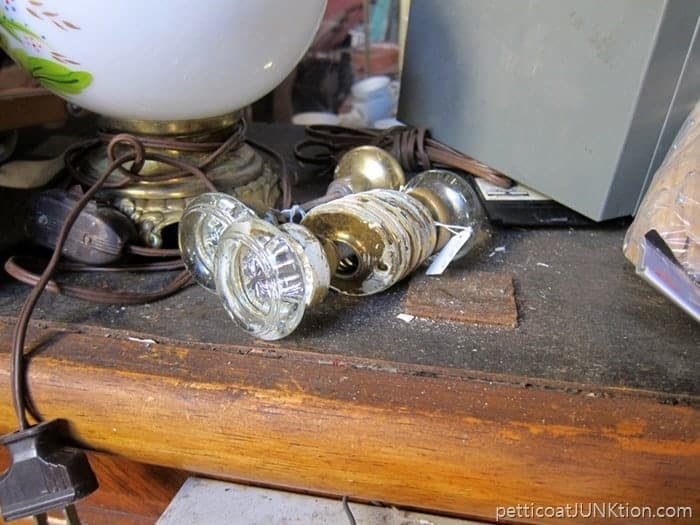 Glass Door Knobs
I bought one set of the glass door knobs, the ones with all the extra plates/thingies on them. I thought the set was a great price at $8. Not sure what I'll do with them yet but I'm positive I can think of something cool.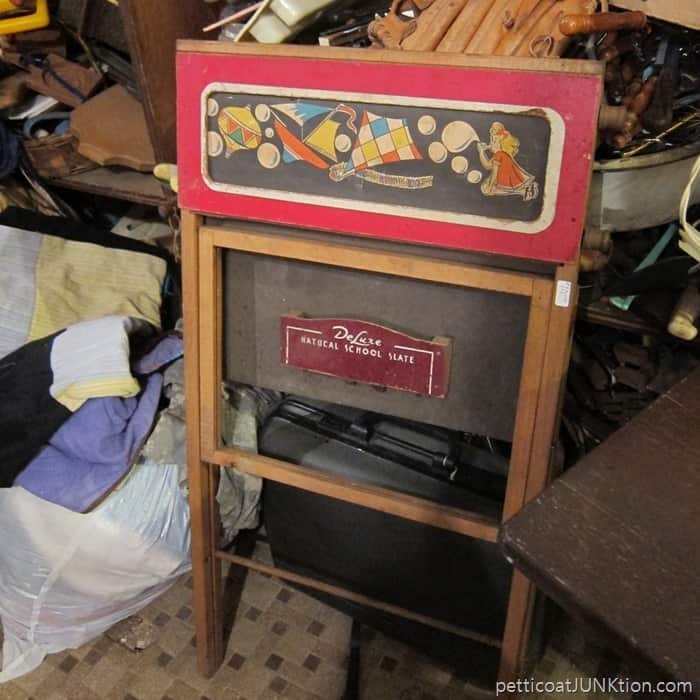 The table chalkboard part of the kid's art easel was missing but it had me at red. I love red. I'm thinking maybe I can hang it on the wall and hang towels or something pretty from the slats?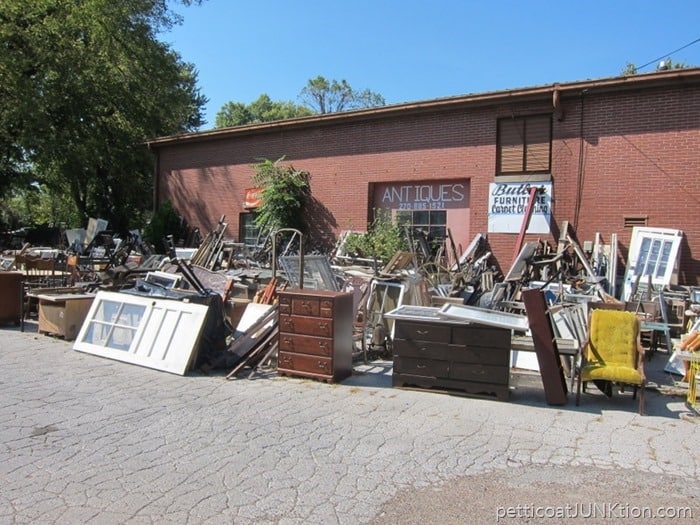 Junk Shop
This is the place. The name is Butler's Antiques and it's located in Hopkinsville, Kentucky. I've been shopping here for years.ook
Petticoat Junktion is a participant in the Amazon Services LLC Associates Program. As an Amazon Associate I earn from qualifying purchases.
I made a short video of the junk shop last month…
Video Tour of My Favorite Junk Shop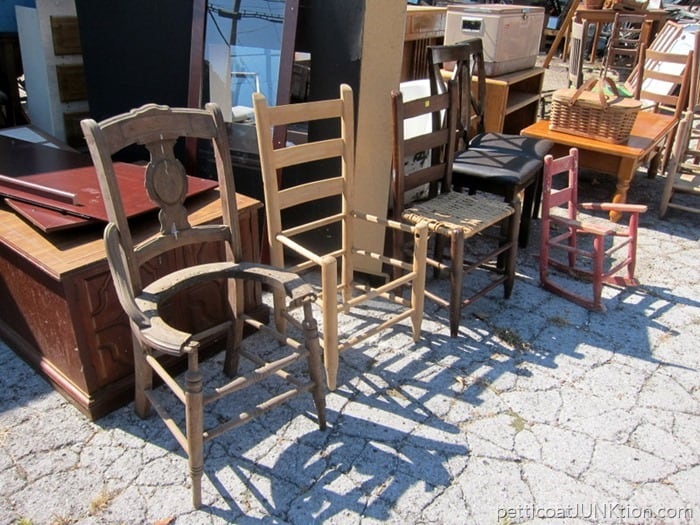 While I was there a man delivered a truck full of odds and ends chairs. Most of them in bad condition.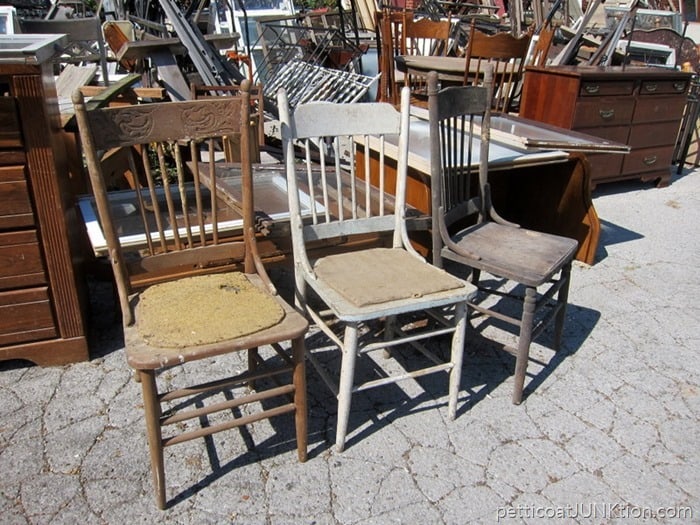 Vintage Chairs
I waited for them to be unloaded then looked them over.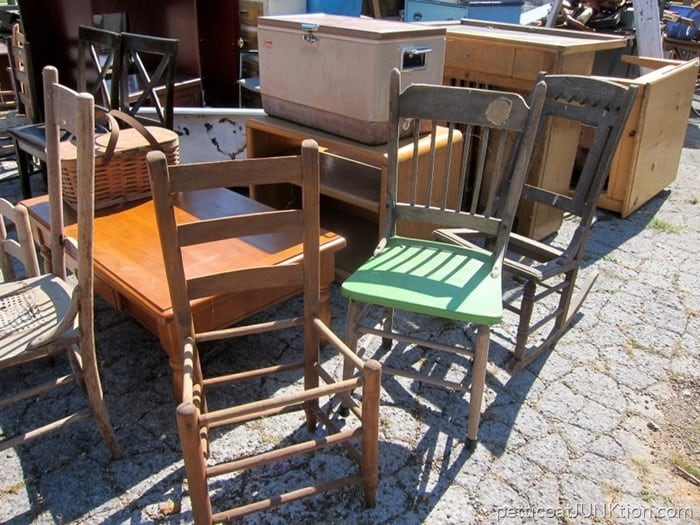 I only got one. The rocker in the back.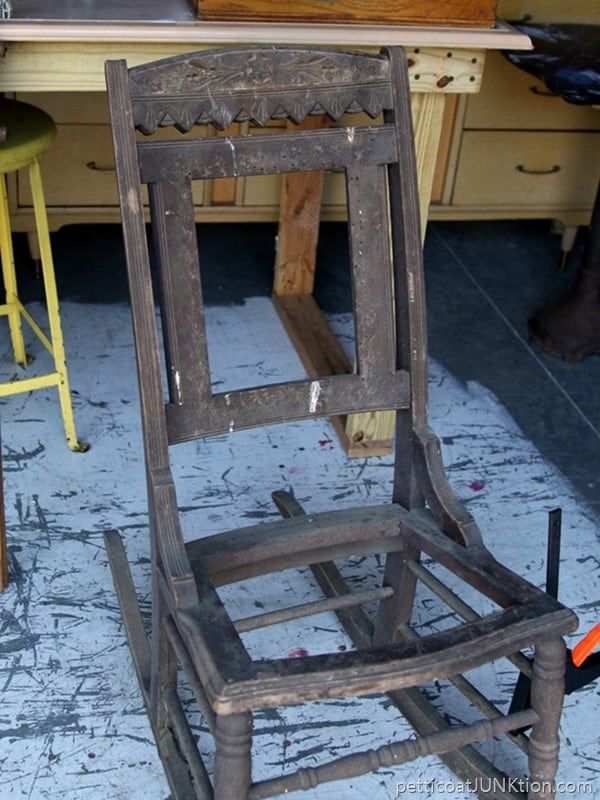 I couldn't pass up those lovely details. The rocker bottom is wired to the body in two places. Cleaning it up has been a chore. The JTS glued the rung together on one side. I may use it as a planter or…..any ideas guys?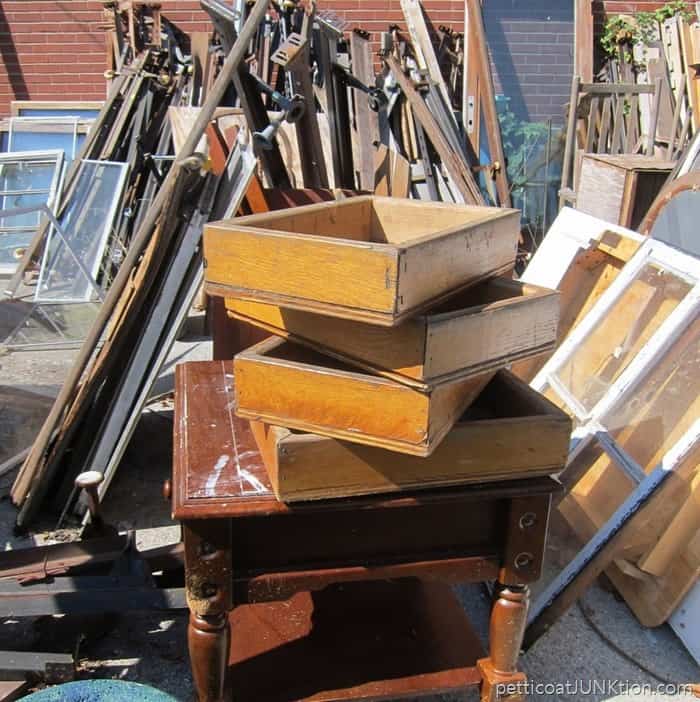 I bought the four boxes for $3 each. They are already painted and waiting on handles.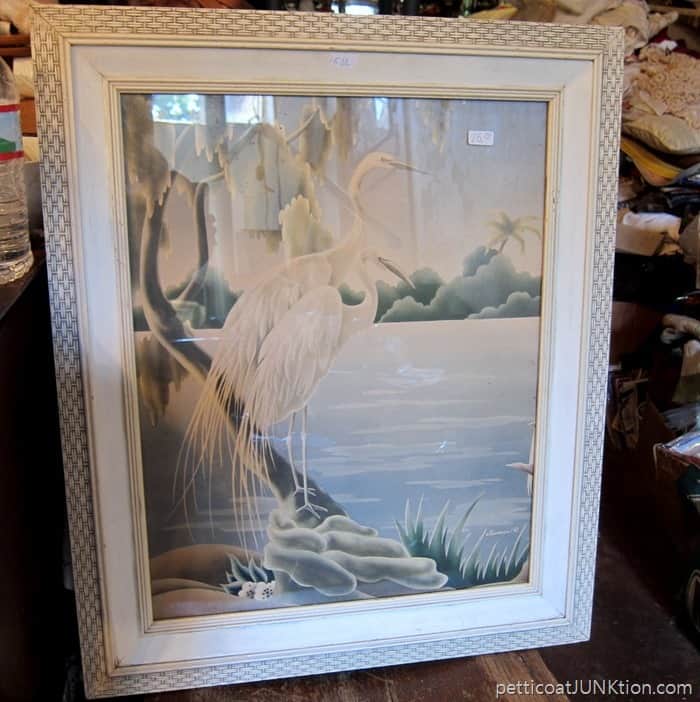 Vintage Turner Bird Print
Turner bird prints are some of my favorites. They remind me of Florida. I did a little research on Turner prints and found out that Turner Manufacturing was located in Chicago. They hired various artist to design the prints. I couldn't find any names of artists. The prints like this one are made with an airbrush technique and watercolors. At least that's what I could gather from the little bit of information available. Do any of you have Turner prints or know any more information than I do about Turner Manufacturing?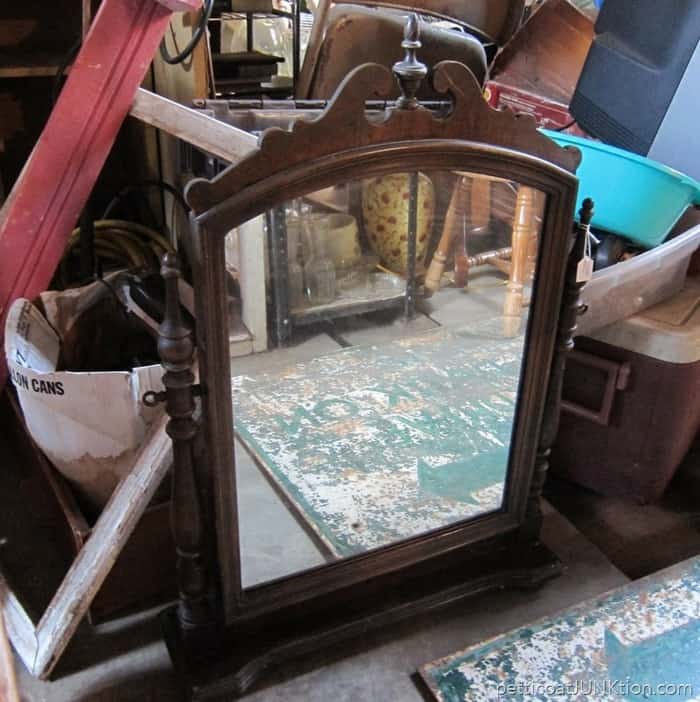 The vintage shaving stand/mirror was an immediate yes at $15. I want to keep it for myself but don't have anything to set it on right now.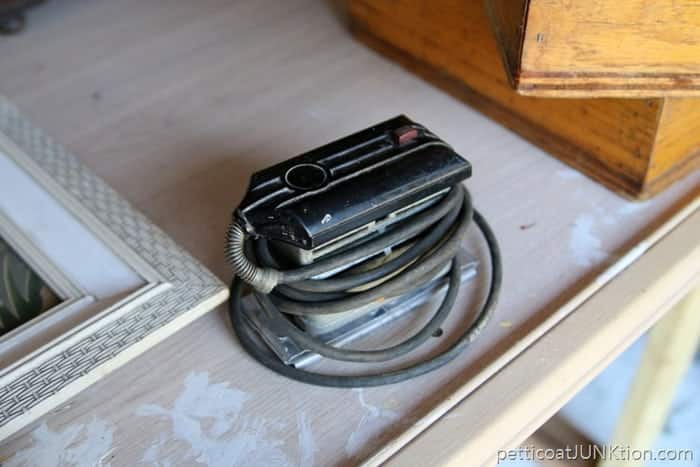 This is a sander. I plugged it up and it about vibrated my hand off. I shut it down after a few seconds. I just liked the top of it. Has an art deco look.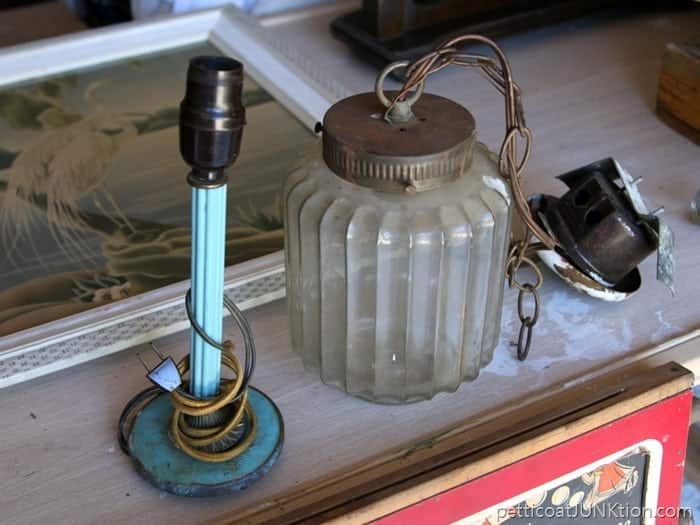 These two finds are from two other junk/flea market shops. The turquoise had me at hello and the light fixture will make a fun display item. I can take the top off and put all kinds of goodies inside. At least that's my thinking right now.
What was your favorite find? Please leave a comment. I read them all. Have a great day!