On the latest trip to my favorite junk shop I found all kinds of fixer upper junk finds….that's what I'm calling everything now….fixer upper…it's the latest buzz word. Do you guys watch Chip and Joanna Gaines on the tv show Fixer Upper? I love the show and farmhouse style although that isn't the decorating style in my home. I kind of wish it was. Don't know if that would work with my love of color.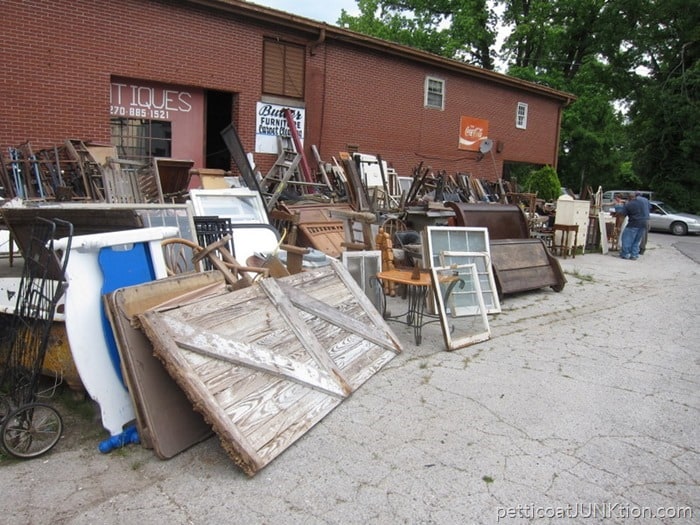 My Favorite Junk Shop
I get a lot of email about the junk shop so here are the details… Butler's Antiques, 17th and Walnut Street, Hopkinsville KY 42240. phone  (270)885-1521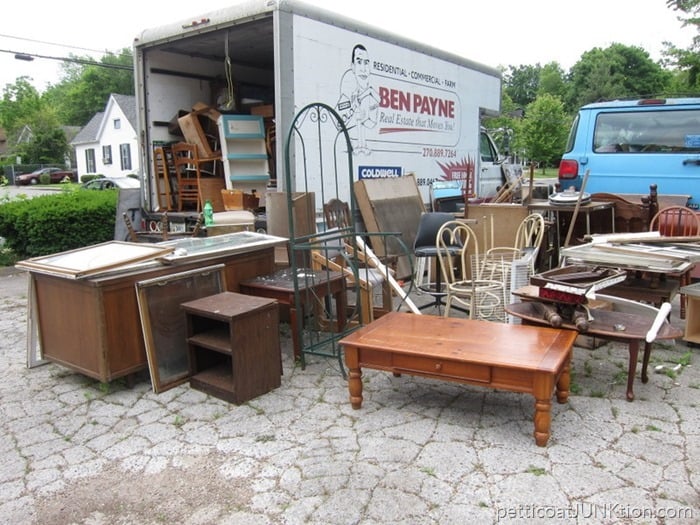 Store hours are Monday- Saturday, 9-5 or 6 depending on daylight hours and how busy the shop is. The shop is closed every 4th weekend from Thursday-Sunday. Butler's Antiques sets up at the Nashville Flea Market on these weekends and no one is at the shop. At the flea market they are located outside in the walkway in front of the milk barn and down from the café. Just ask any vendor and they can probably tell you how to find them.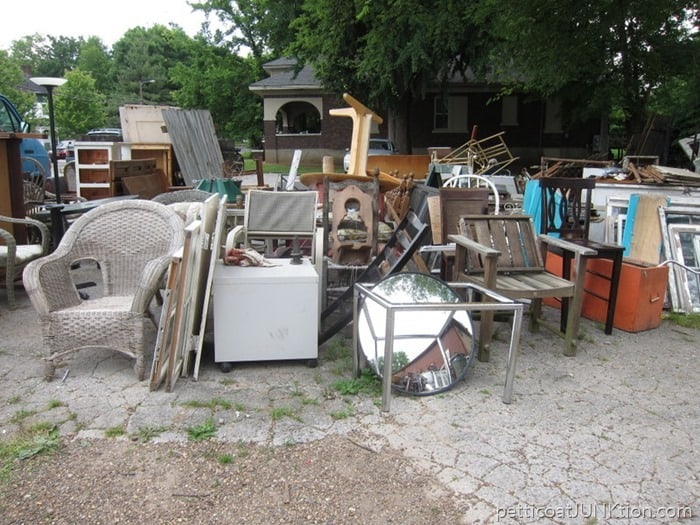 The shop is a Junker's dream.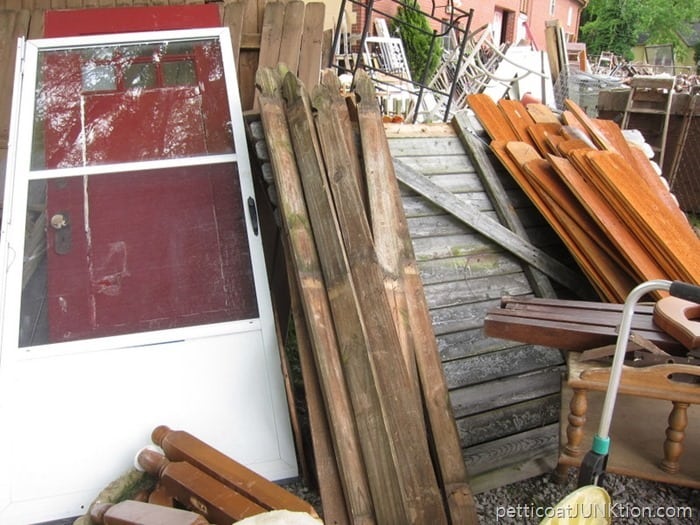 Lots of reclaimed wood including doors, fences, gates, etc.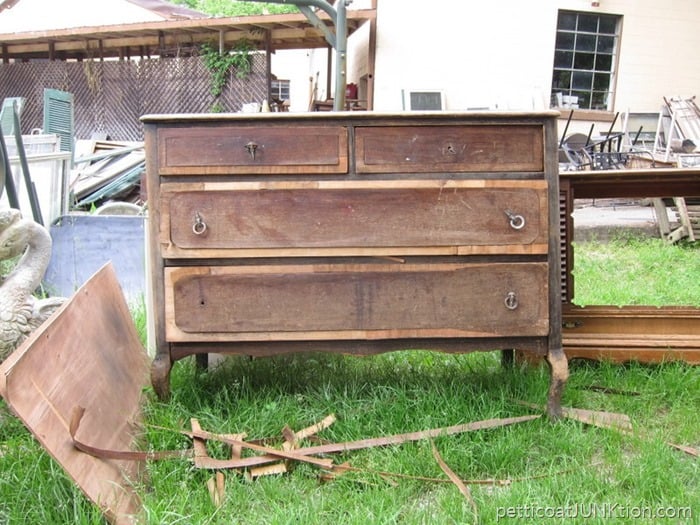 Even though this dresser had peeling veneer and was a total mess it had a stateliness about it.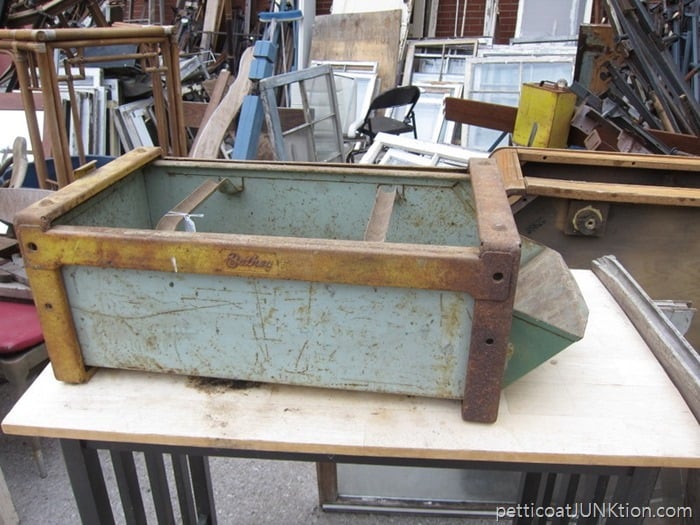 I liked the heavy iron drawer/bin but didn't get it.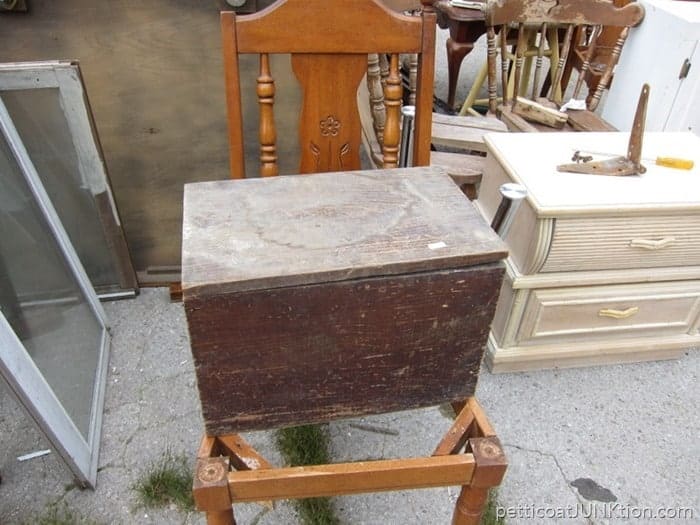 I did get the wood box and can see it painted white, distressed, and with sisal rope handles. I'm putting sisal on everything!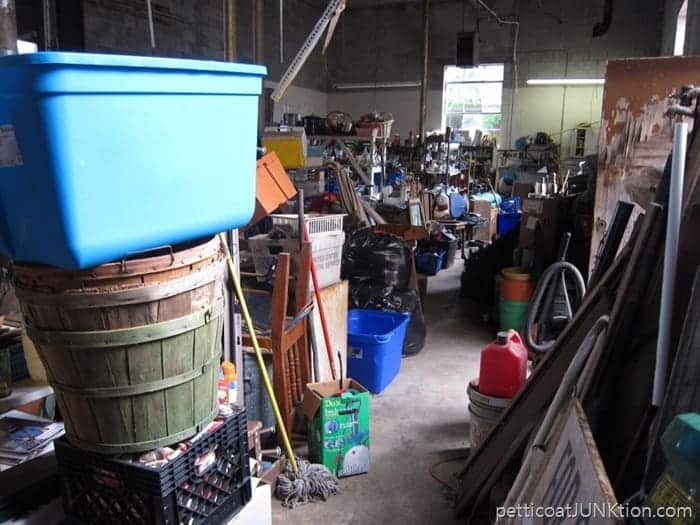 The back room of the junk store just got cleaned out so we can shop back there…this is the clean version.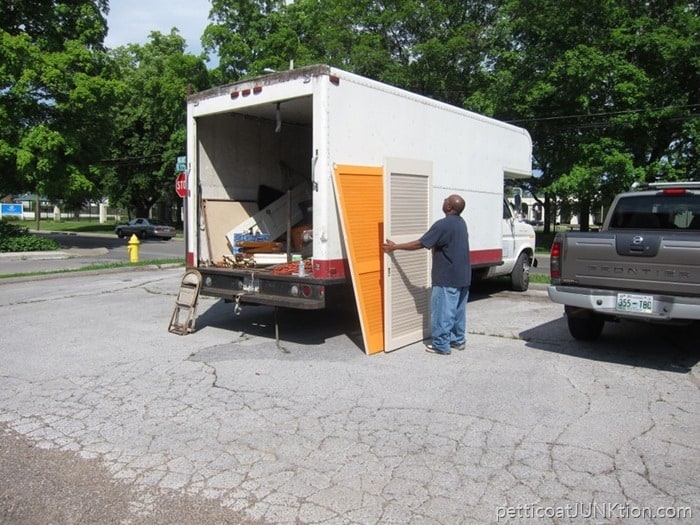 I bought the two louvered doors. They are going in my booth as a backdrop.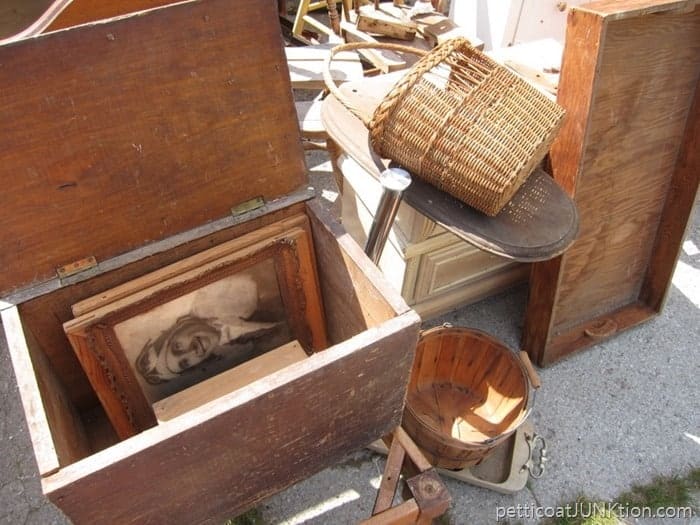 I got a lot of frames, the two baskets, a plain wood plaque, and that really long trunk tray….I'm seeing sisal rope handles on it too…bwahahaha.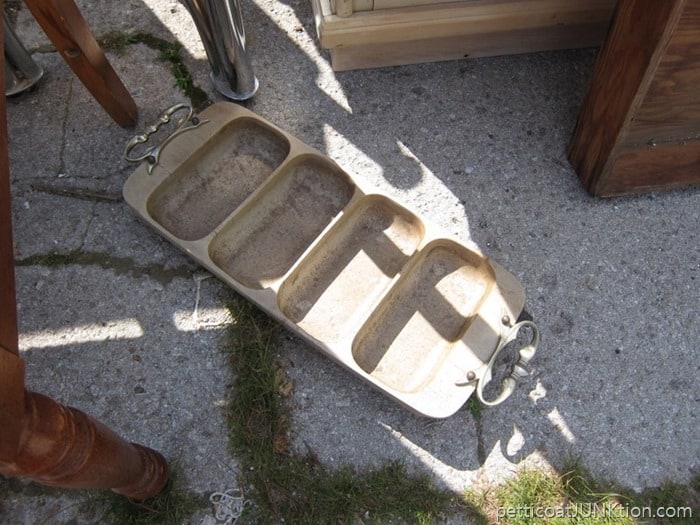 I got his tray and I think I will paint it white and use it to display jewelry or maybe pretty furniture knobs.
See another haul from the junk shop here....Old Red Step Ladder.
That's it for the fixer uppers this trip. What ideas do you have for me? See you tomorrow for Thrift Store Décor day!