because she will run and beat you to all the good stuff while you are still getting out of the truck!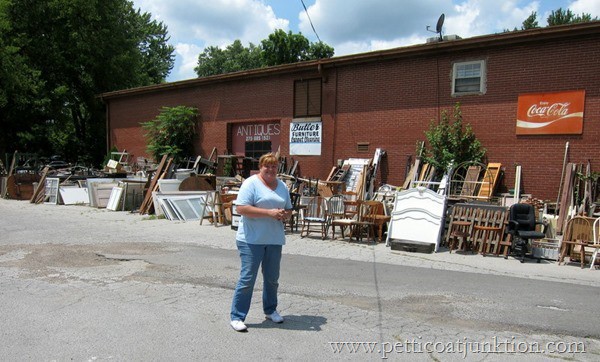 This is Sara grinning from ear to ear because she is 20 steps ahead of me.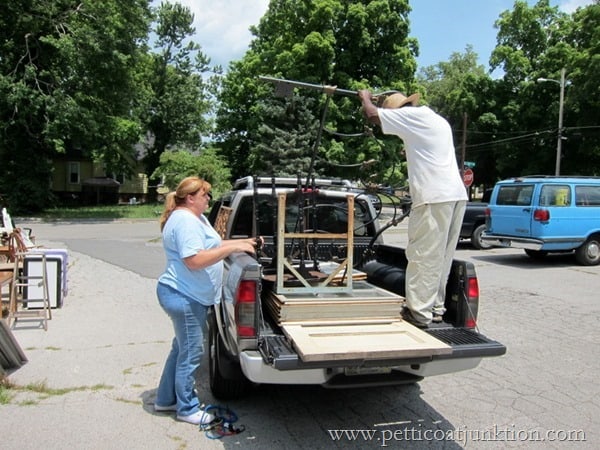 I have one item in the back of my truck (ok, technically it belongs to the JTS, but I was driving it!)…the rest is Sara's.
She got tons of windows. a really cool door, a metal headboard, a large wood architectural piece. and I don't even remember what she shoved into the back seat!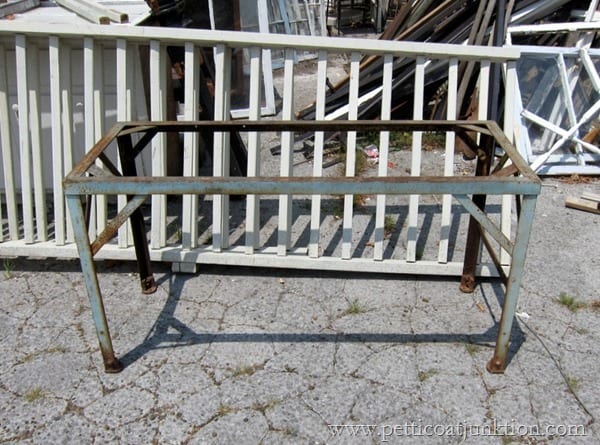 The rusty metal table base is mine.
The JTS already started working on it…..now it's my turn…will have it done next week.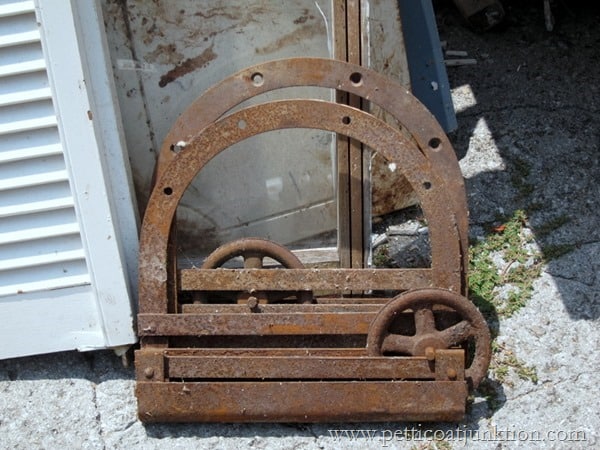 The two rusty pulleys are mine but I have no idea what they came off of.
Do you have any ideas??
Don't know what I'll do with them but they're cool……heavy too.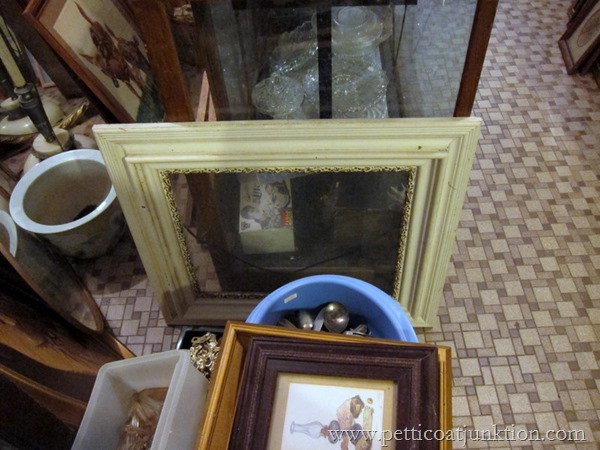 I got the off-white vintage frame too.
Don't know if you can tell but it has the glass in it also.
thing we saw but didn't buy…….
the fencing was already sold…..drat…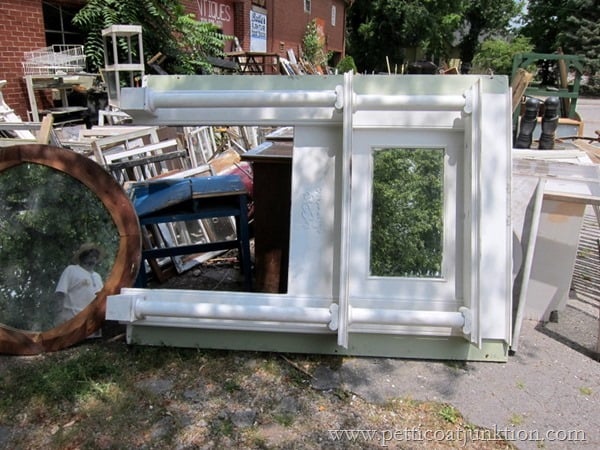 large mantel
Well, what do you guys think?
Should I take my friend junk shopping with me again?
Maybe make her sit in the backseat on the way to the shop and put the child safety locks on…..that's a thought
Everyone knows…..comment below….
Have a great day,
Kathy
linking to these parties….