I fell in love with a chair. Not just any chair. An unfinished seat less chair. You guys know how I am.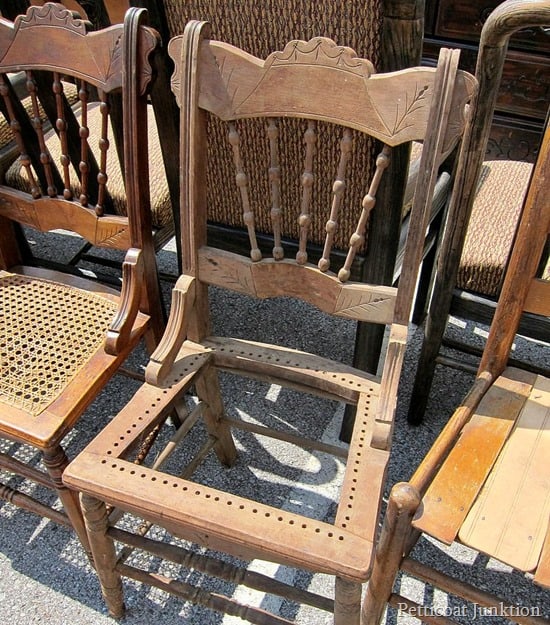 I spotted this Eastlake style chair at the Nashville Flea Market.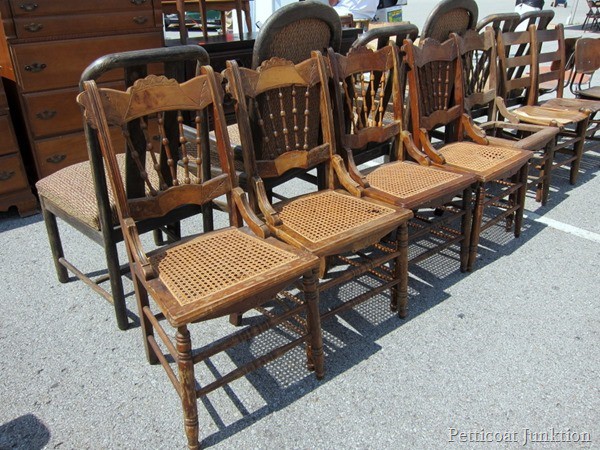 You see all these chairs. They are the very same except they are finished and you can actually sit in them. Why do I love the other one better? I think because it's raw looking. The chairs are so detailed….the spindles, the seat, the carvings, the "wings"….just too much stuff. The stripped down chair without the seat doesn't have the over-the-top over-done look. Does that make sense? Which do you like best…the unfinished chair …..or the finished ones?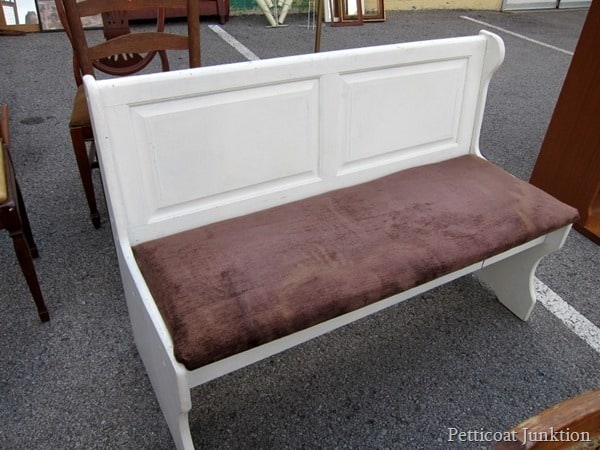 I bought this bench. It needs some work. The seat keeps sliding out the back when I open the top. There's storage under the cushioned top. It will be a nice bench when I get through with it.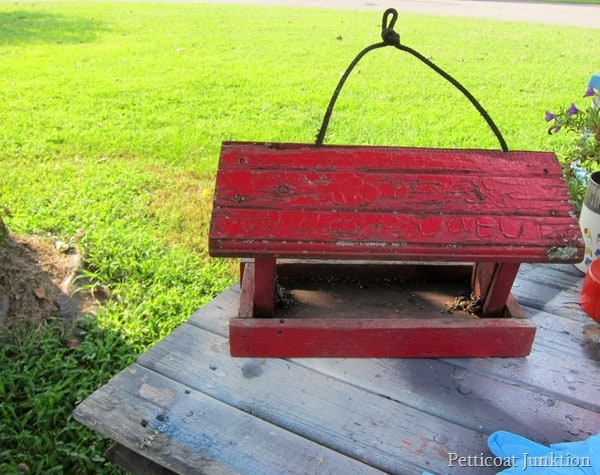 Who could resist the red bird feeder? Not me. I've already re-purposed it. Coming next week!
I thought you guys might want to see a little of the flea market I never photograph. I don't shop in the buildings very often at all. Maybe once a year if that much. I went in to a couple of buildings and took photos just for ya'll.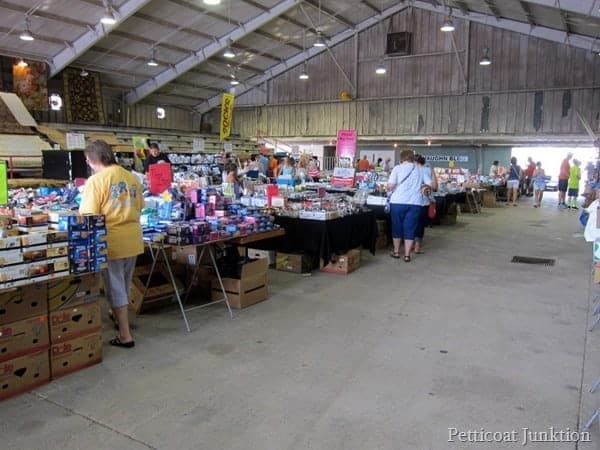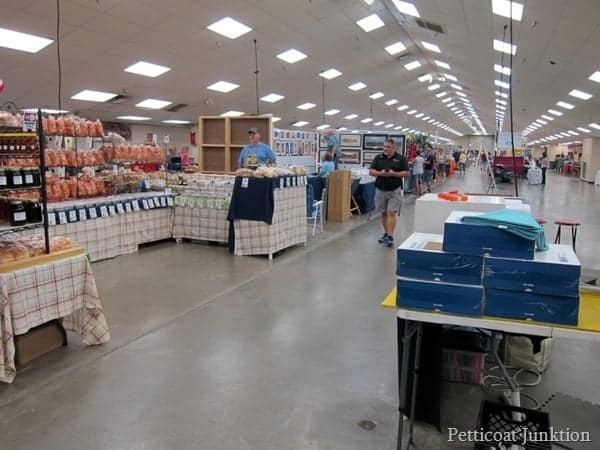 And a couple of photos looking down corridors filled with vendors. I don't shop these areas much either.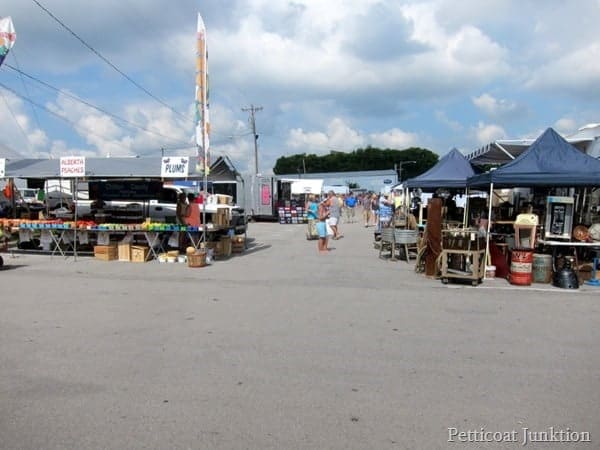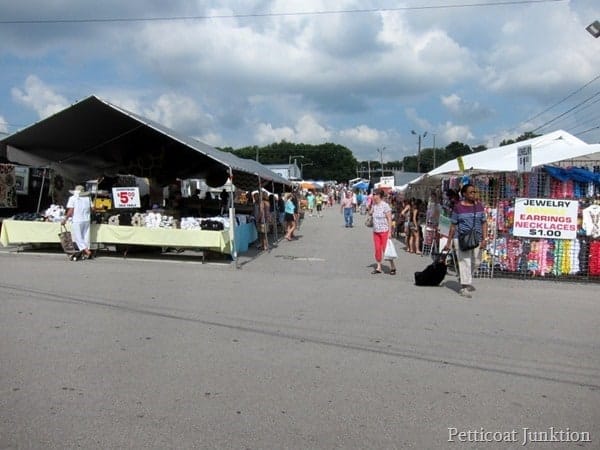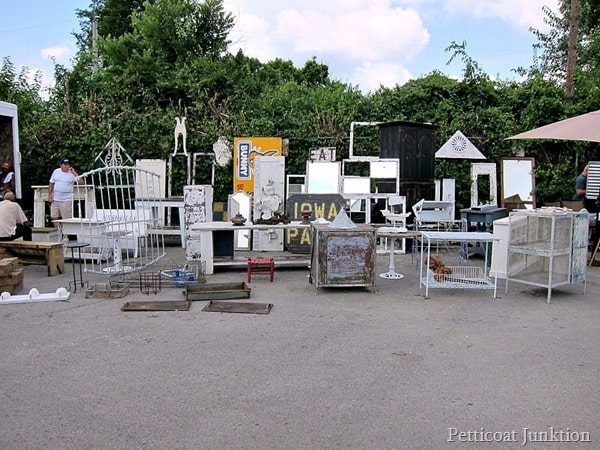 I'll leave you with a shot of one of my favorite vendors. I don't buy anything from him usually….it's over my budget.
Gotta go. Thanks for being here and you can leave me a note
, Kathy
Follow Petticoat Junktion's board Nashville Flea Market on Pinterest.