More photos from the Nashville Flea Market!
There's such an eclectic mix of things at the market.
You just never know what you'll see.
I love taking you guys along on my junkin' trips.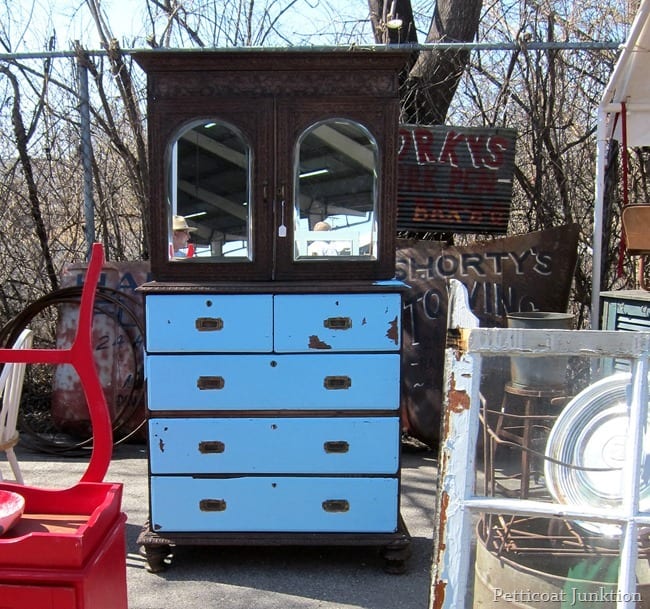 This piece was really huge! I love the two-tone color.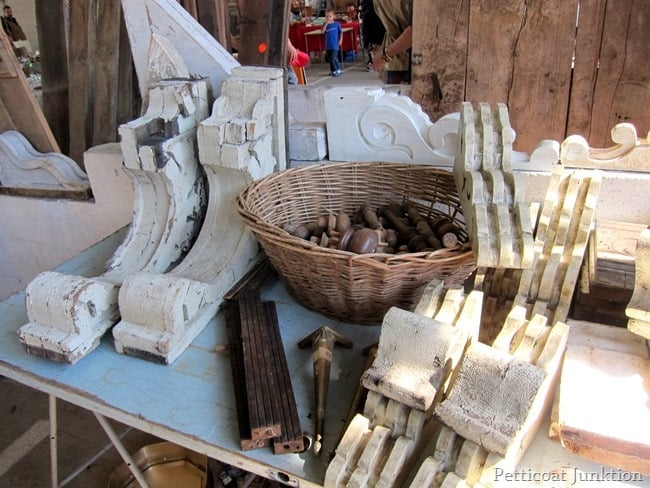 architectural salvage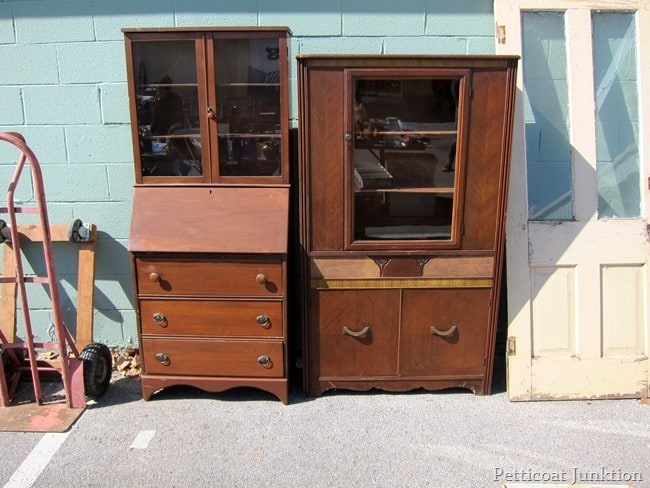 Petticoat Junktion is a participant in the Amazon Services LLC Associates Program. As an Amazon Associate I earn from qualifying purchases.
I was eye-balling the china hutch from a distance and some guy snapped it up right before my eyes.
He got a good deal too.
I was hoping he would pass on it when I heard the price….no such luck.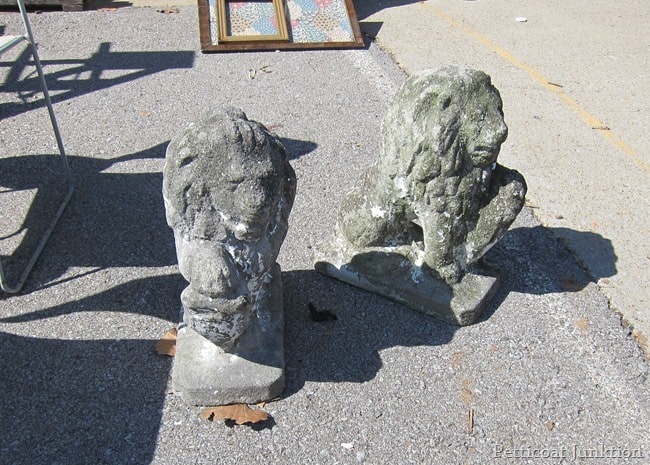 hear me roar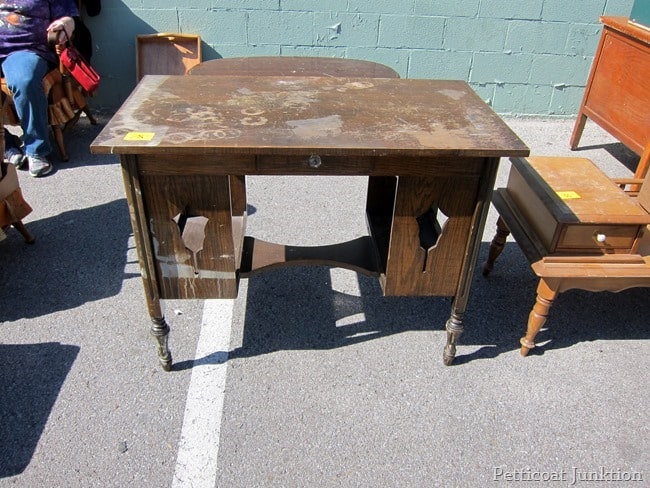 sad desk but possibilities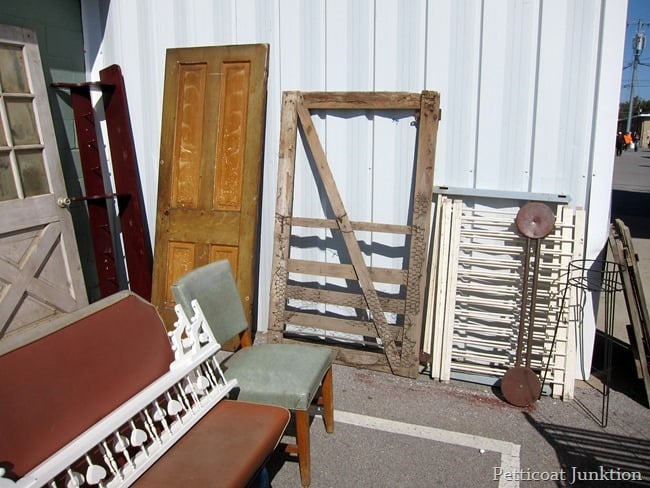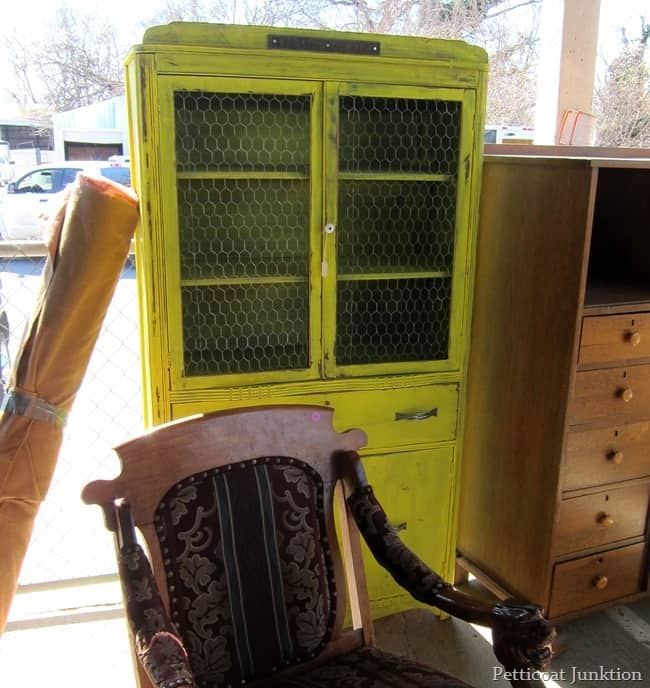 This vendor always has a piece or two that catches my eye.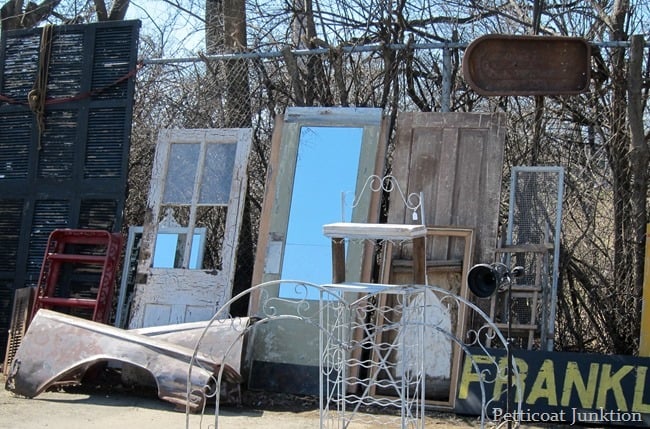 more door love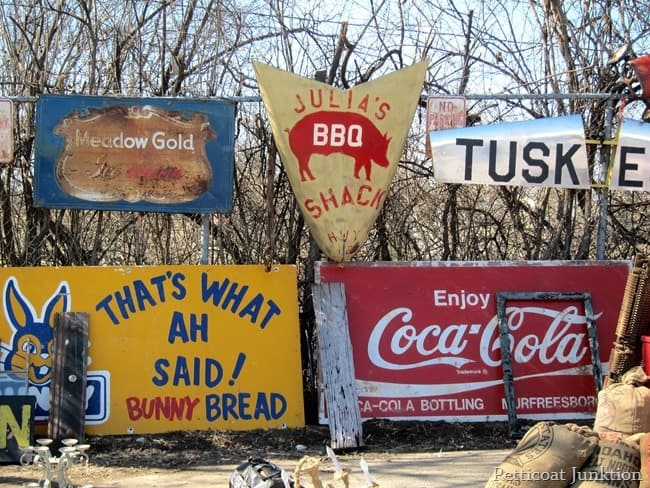 metal mania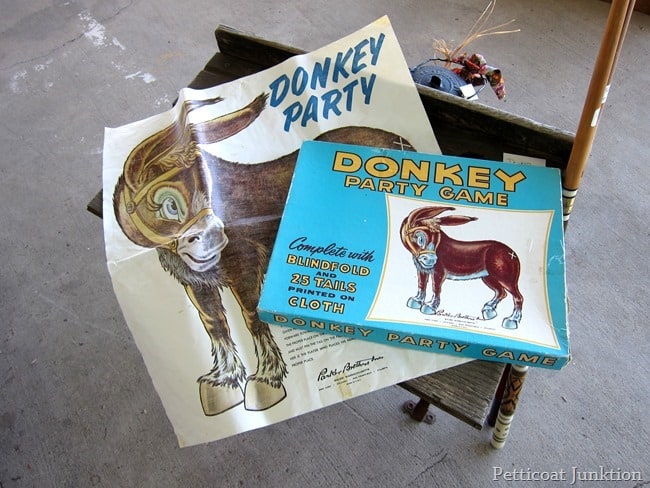 I remember these.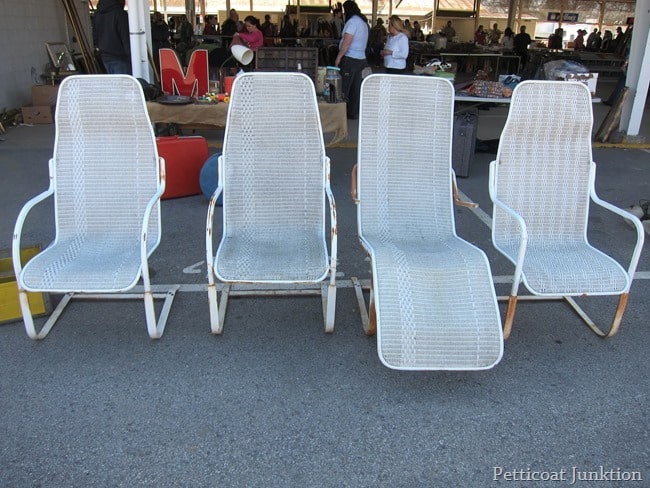 Ok, my favorite was the huge two-tone cabinet/chest/thingie.
What was yours?
Leave me a little note below.
I love hearing from you.
You only have to leave your name (first name is ok) and your email address, then your comment.
Your email address will not be shown on my blog.
Thanks for stopping by and have a great week,
Petticoat Junktion Pinterest Boards
Kathy