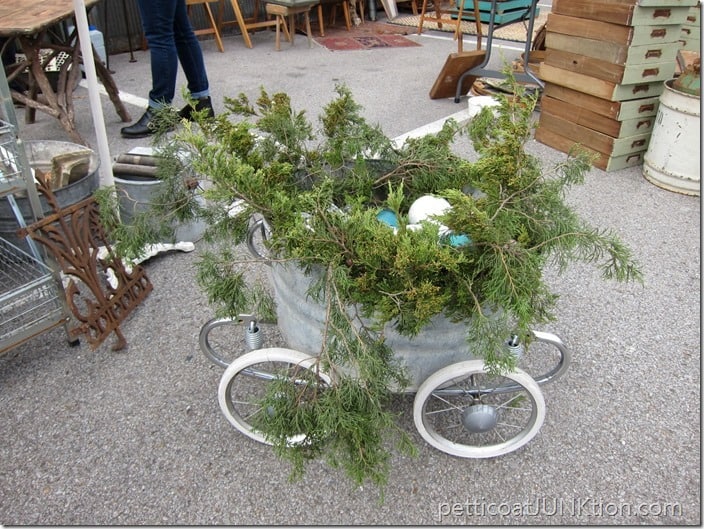 Red and Green Christmas
Nashville Flea Market
It's been a while since I shared pictures from the Nashville Flea Market. I didn't make it to the market in October and I've been busy with this Christmas stuff, college finals, etc., etc..
I did make it to the flea market in November and spotted lots of goodies. Some of the vendors put together holiday displays like the one in the first photo. I love that display. So simple…..but packs a punch.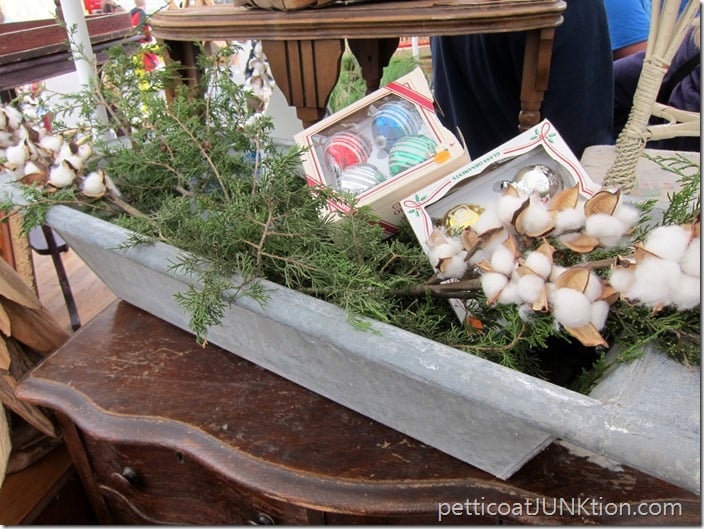 Real greenery and vintage Shiny Brite ornaments seemed to be the theme of the day. I love using real greenery but it sure can be messy. The fragrance is worth it though.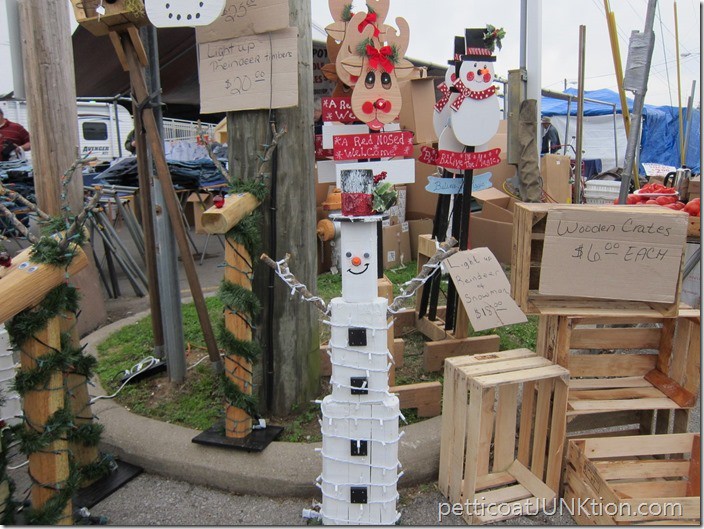 Petticoat Junktion is a participant in the Amazon Services LLC Associates Program. As an Amazon Associate I earn from qualifying purchases.
Lawn Decorations
Little bits of Christmas throughout this booth.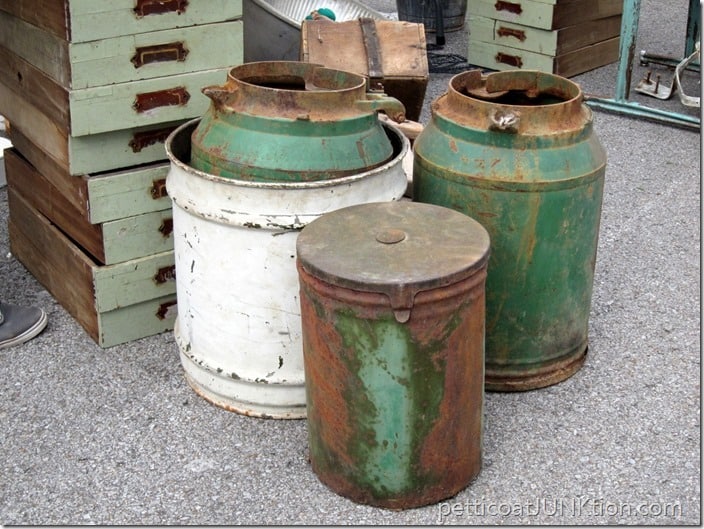 I fell in love with the rusty green metal cans but didn't come home with any.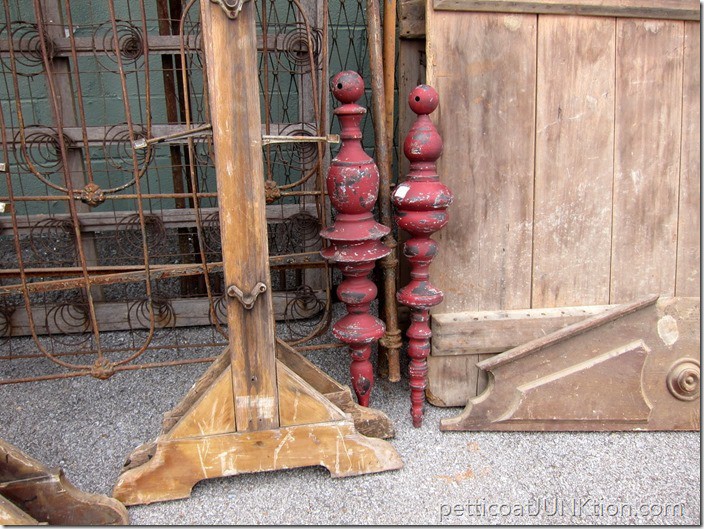 How about the red architectural pieces. Love at first sight for me. I didn't price them because I figured they were over my budget.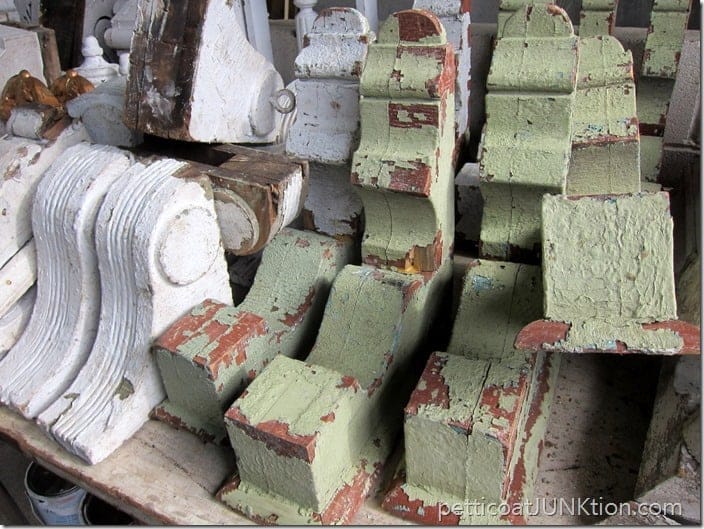 This vendor always has reclaimed architectural wood pieces.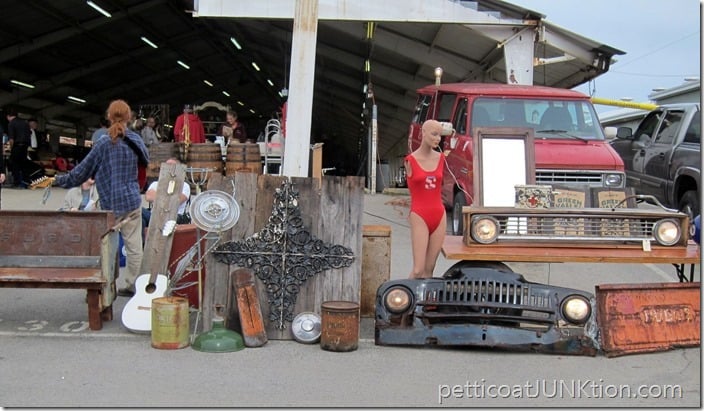 What can I say about the red swimsuit. Even though it was the end of November the day was warm!
Hope you enjoyed the tour of the flea market. What did you like the best?
Want more Petticoat Junktion Christmas Inspiration? Click any photo below!
I'm off to take my last final of the semester. Wish me luck! Have a great day.
Get Petticoat Junktion delivered to your email and you want miss a thing.