Blonde Table Makeover
Remember the 1950's blonde table my Aunt wanted me to paint? Well I painted it and delivered the table last week on one of my Arkansas visits.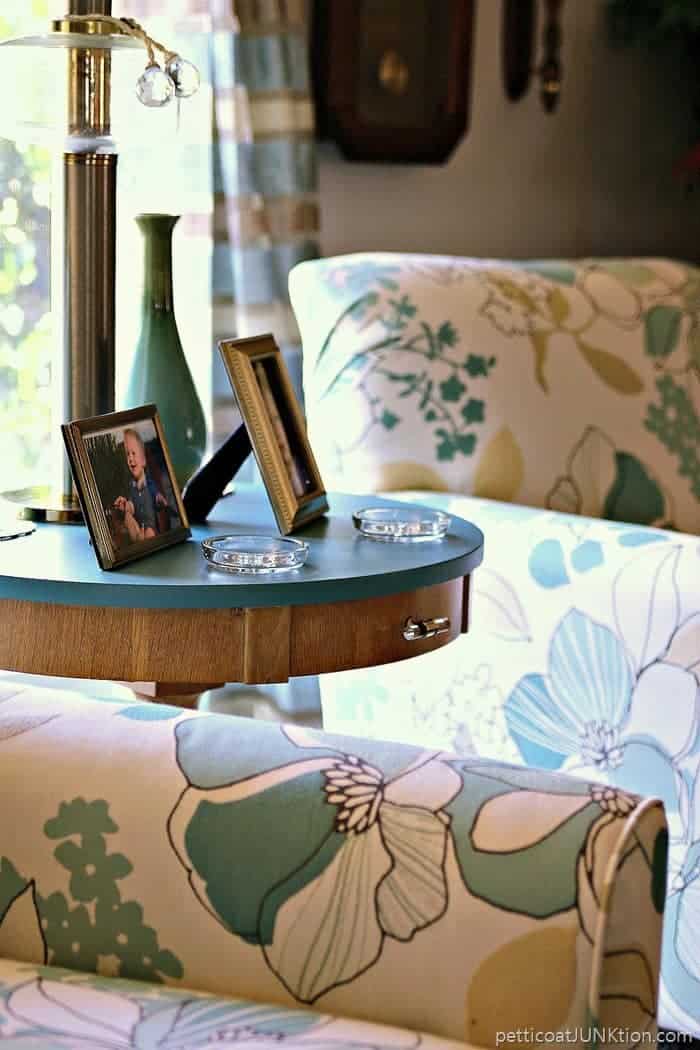 I think it turned out great and my Aunt seemed very pleased with it.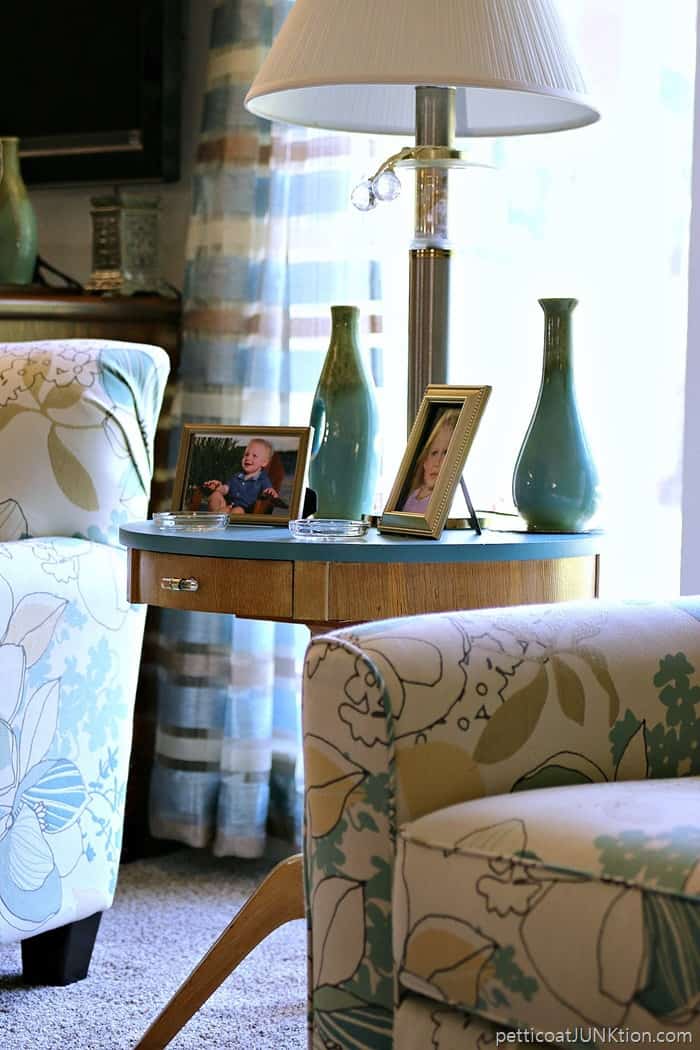 We did a good job of selecting a paint color to match the chairs.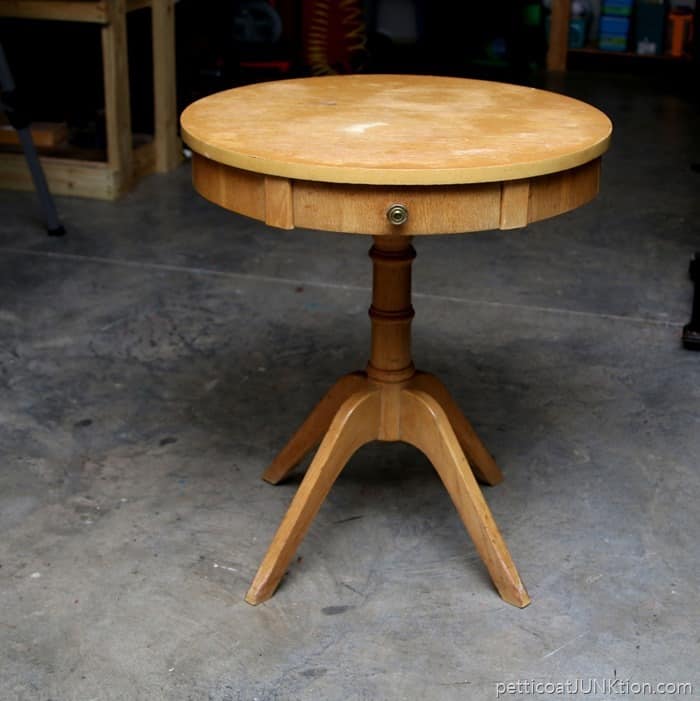 1950's Blond Table
This is the table. It has the original blond finish typical of the 1950's and my Aunt and Uncle have owned the table since shortly after they were married. My aunt was using the table in her den but had it covered with a table cloth because the top had some veneer damage.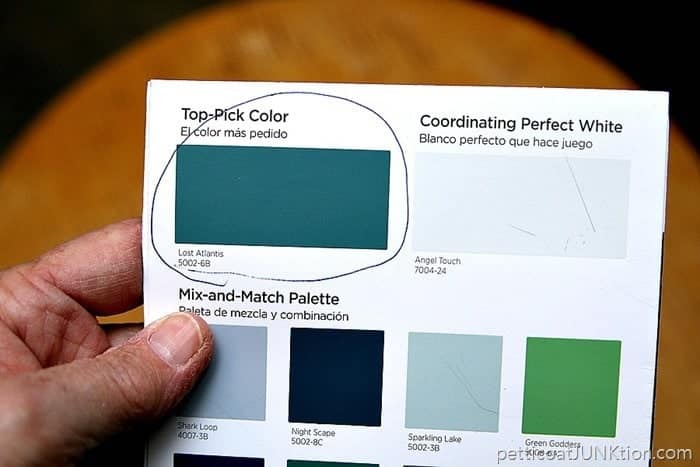 The color is Lost Atlantis from Valspar. I knew it wouldn't take much paint for the table top so I had the paint mixed in a sample size of Behr Ultra in Satin.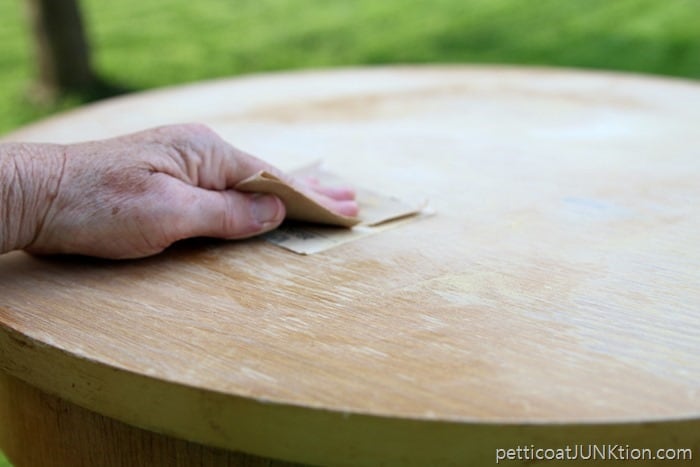 The reason for painting the table top is because the veneer was crackled and slightly rippled. I sanded the top by hand with 100 grit sandpaper.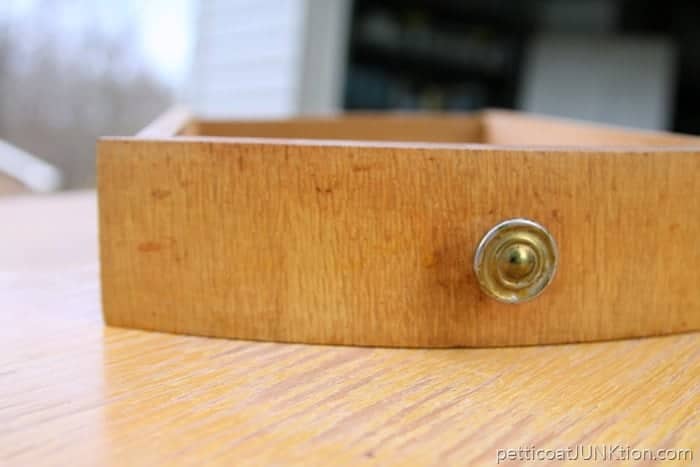 The finish was discolored in places and had a few dark "age" spots.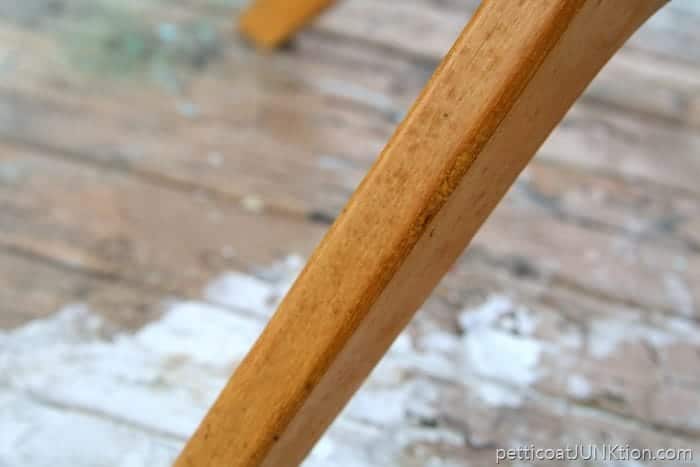 Some of the spots were easy to remove and some were stubborn and are still there.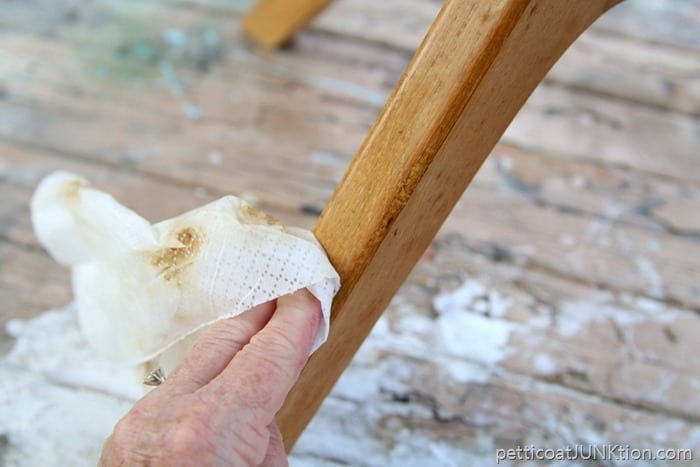 I used Simple Green to remove the "age" spots and then applied a coat of Howard's Wax in Golden Oak to pep up the finish.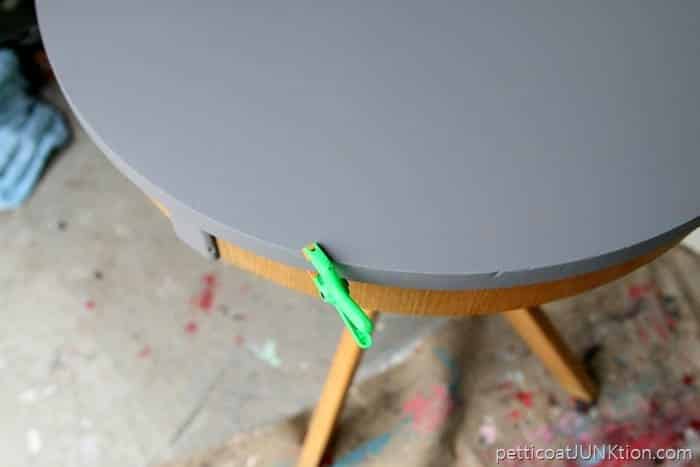 For the top I applied two coats of Glidden Gripper tinted gray. There was one area where a bit of the veneer was loose and a little wood glue took care of that.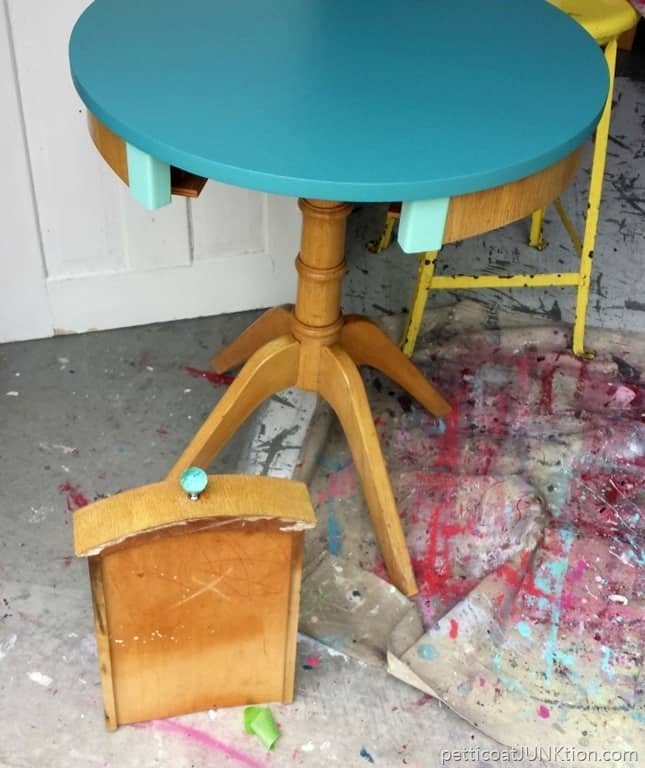 Now you guys know I've talked about changing plans mid stream and you know I've done it countless times. This is one of those times. Don't feel bad if it happens to you too. That's just the way it goes.
My Aunt and I talked about painting the raised wood pieces on the side of the table a pale green. I thought that would be a nice compliment to the blond finish and also pull another color from the chairs. Well, I painted the details and kept looking at them thinking I really didn't care for it. What did I finally do? I texted a photo to my sister. This is what she said "Not a fan, sorry".
I got out the Simple Green again and some 220 grit sandpaper and slowly and gently removed the paint from the four raised wood details (two on the back side). It took a few hours. But I was much happier.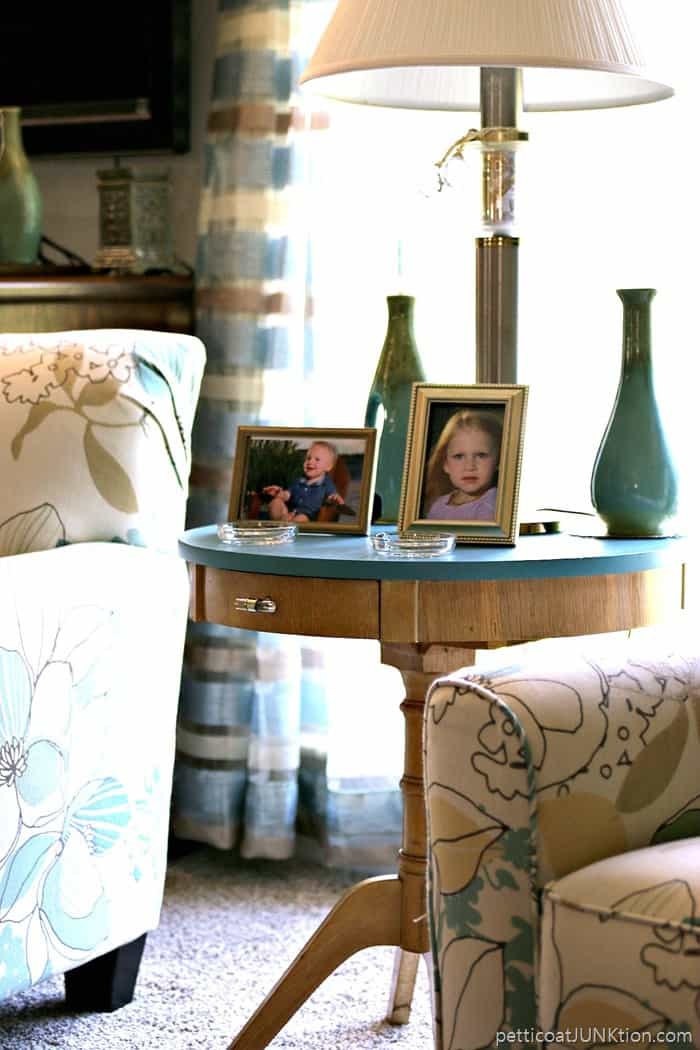 Blond Table Makeover
I also changed out the turquoise knob I first chose for the project and went with the glass and gold knob from Hobby Lobby. And that's it!
Have you worked on a project only to have it turn out wrong…..or not what you envisioned. If you keep asking yourself if you like it….there's a problem. Make changes until you can look at the project and it brings a smile to your face.
That's all from me. Leave me a comment and let me know what you think of the table.To read all of my  Arkansas/Alzheimer's Stories start by clicking here…Arkansas Stories. I'll see you tomorrow.