disclosure: affiliate links may be used in this post.
 I do like chippy paint.
The chippier the better.
Seriously, chippy and chippier aren't words?
Thanks spellcheck!
They're words to me.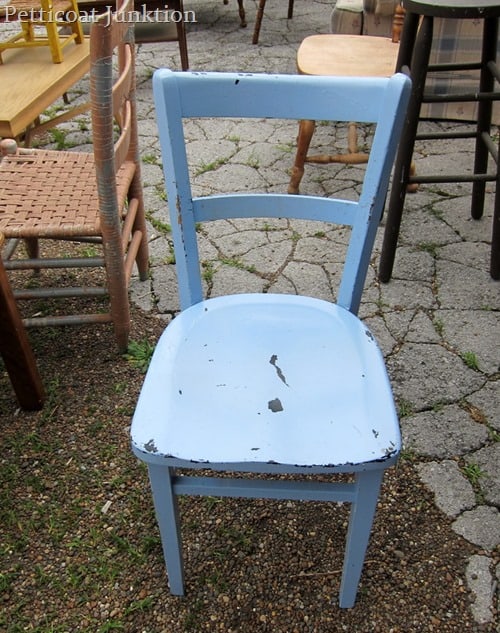 This cute little chair came from My Favorite Junk Shop.
The color was great and there was a little black paint showing where the top coat of blue was chipping off.
A bargain at $8.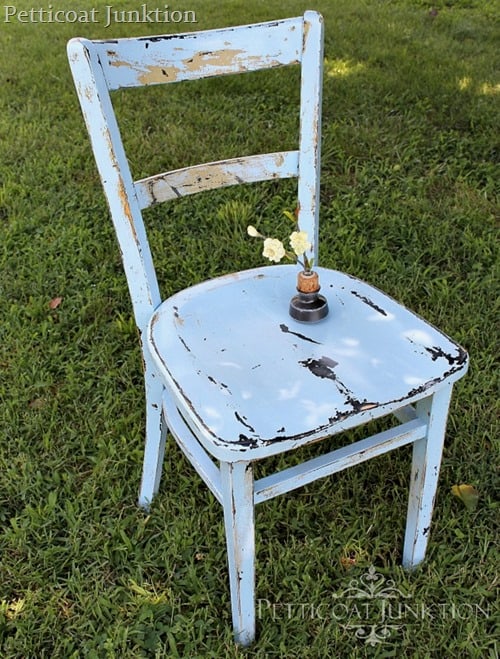 I've said it before….. don't do any extra un-called for painting. I am all about conserving time and energy.
It could be called laziness by some.
I just took my electric sander and 80 grit sandpaper and went to town on the chair. I found there was also a coat of yellow paint sandwiched between the blue and black.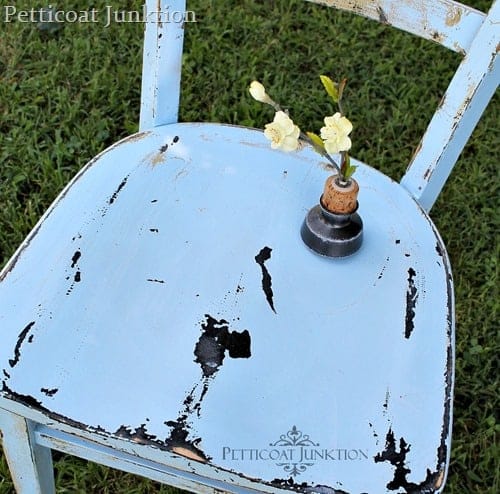 I did the same thing with the Red, White, and Blue Chest from the Nashville Flea Market.
It already had at least 3 coats of paint so I distressed it and was done. It's really cute if I do say so myself.
I think the chair is cute too.
What do you think?
Where you can find my favorite shop…..Butler's Antiques, 17th and Walnut Street, Hopkinsville KY 42240,  phone no. (270)885-1521
Butlers is about 40 minutes from my home in the Clarksville area. From downtown Nashville the drive is about 1½ hours Store hours are Monday- Saturday, 9-5 or 6 depending on daylight hours and how busy the shop is. Mr. Raymond Butler is the shop owner and he gets help from his sisters running the shop on different days of the week.
For shopping tips on another of my favorite places click here…Everything You Always Wanted To Know About The Nashville Flea Market.