Do you like painted furniture? If you're undecided, take a look at these makeovers that include furniture painted with latex paint, oops paint, chock paint, and spray paint. Distressed paint finishes, along with faux aged and antique paint finishes, are featured in this group. Pick a favorite. How to paint furniture with all types of paint....
How To Antique And Distress Painted Furniture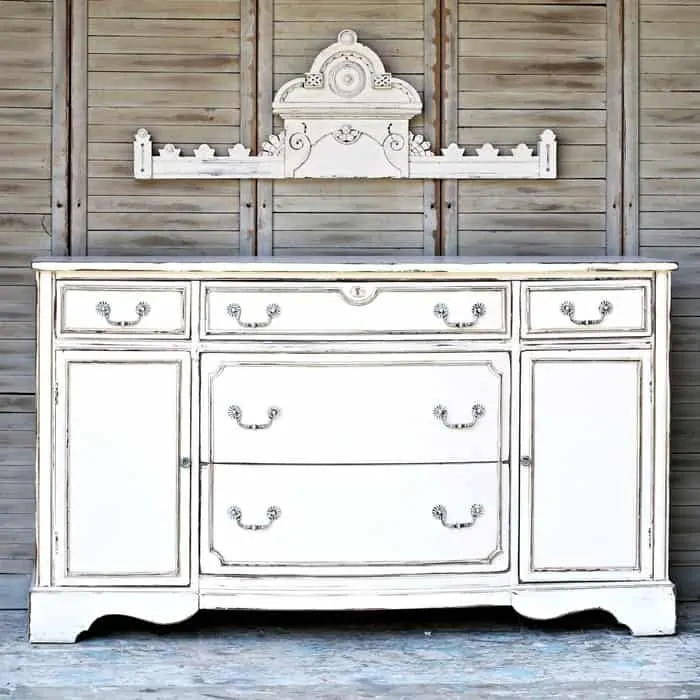 The antiqued paint finish is very popular, and you can see it in furniture stores and online. The white paint looks old or aged around the raised details and the edges of the furniture. Do you know how expensive that furniture is? This DIY makeover was a fraction of the cost of similar new furniture.
How To Prime, Paint, And Age Paint
Do you have leftover paint from home improvement projects? You can mix leftover paints together and make your own special paint colors. Paint furniture or home decor with the custom color!
How To Paint Furniture With Oops Paint
Check your home improvement stores for custom mixed paint no one wanted. The gray paint was an oops paint and the color is beautiful.
Coastal Makeover For Trashed Chest of Drawers
You have to see how this chest looked before I painted it. To say it was trashed is an understatement.
Whitewashed Turquoise Painted Furniture
French Provincial Furniture is a favorite of mine and the paint colors I chose are usually girly but this piece looks great in blue.
Turn An Old Radio Cabinet Into A Beverage Station
This furniture piece came from the Nashville Flea Market. In its prior life, it was a radio/stereo cabinet. We turned it into a beverage or entertainment station.
How To Colorwash Painted Furniture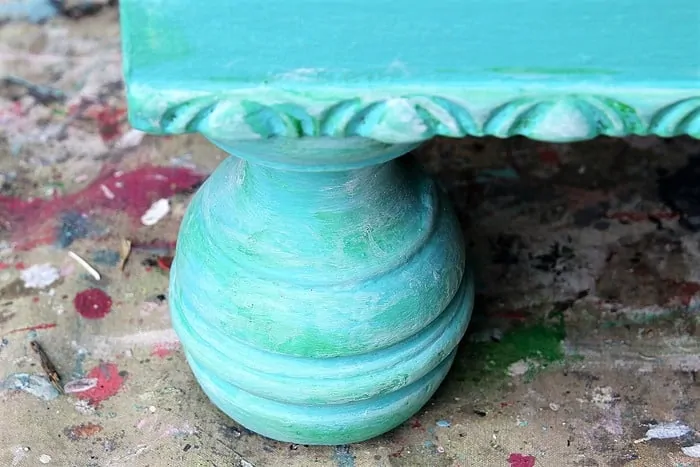 It's a simple thing to paint furniture. A couple of coats of paint usually does the trick. Well, for the cedar chest, I gave it a color wash in green!
How To Paint Furniture Black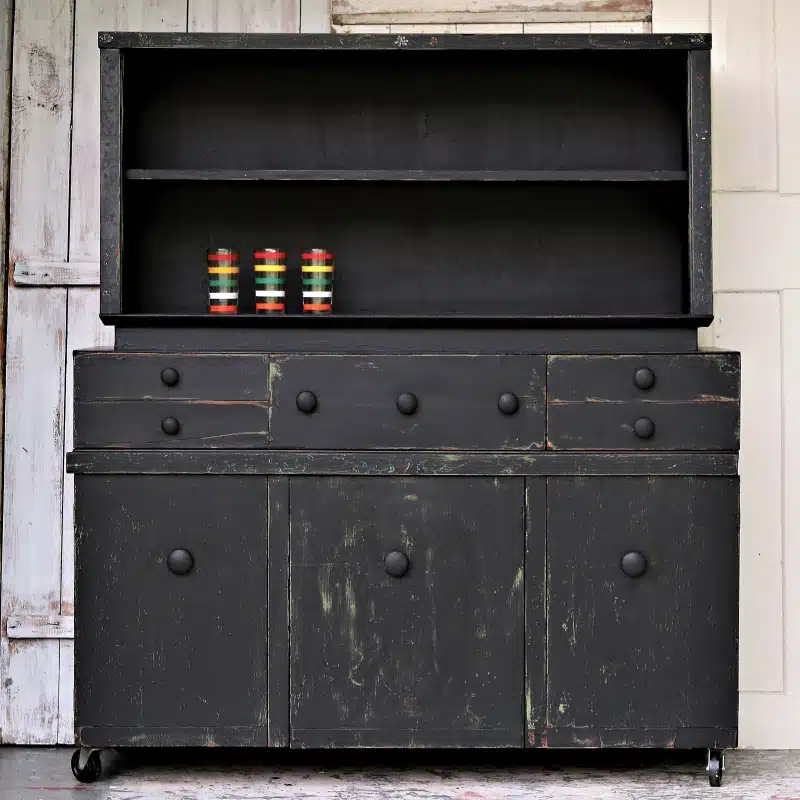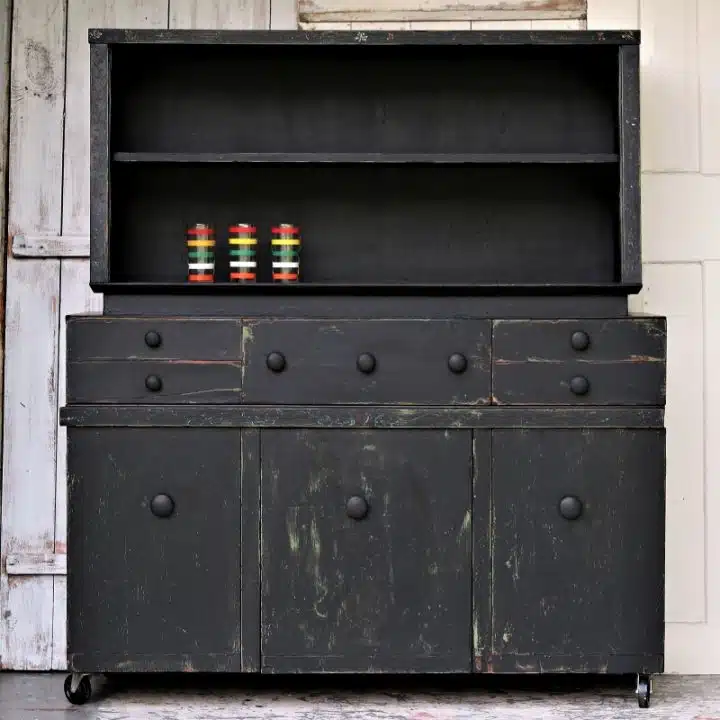 Black is always a classic, even with furniture. If you can layer paint with the top coat being black, then the finished look is fabulous.
How To Create A Faux Weathered Wood Finish
Sometimes trial and error is the best way to go; that is how I created the weathered paint finish for the tabletop.
How To Change Drawer Pulls
A change of drawer pulls made a dramatic difference in this piece. The chest of drawers originally had small brass pulls on each drawer.
How To Distress Furniture The No-Mess Way
Have you heard of the baby wipe no-mess distress furniture technique? I used baby wipes to distress the table.
How To Spray Paint A Metal Chair
Spray paint is great for chairs because chairs are so difficult to brush paint.
How To Spray Paint Furniture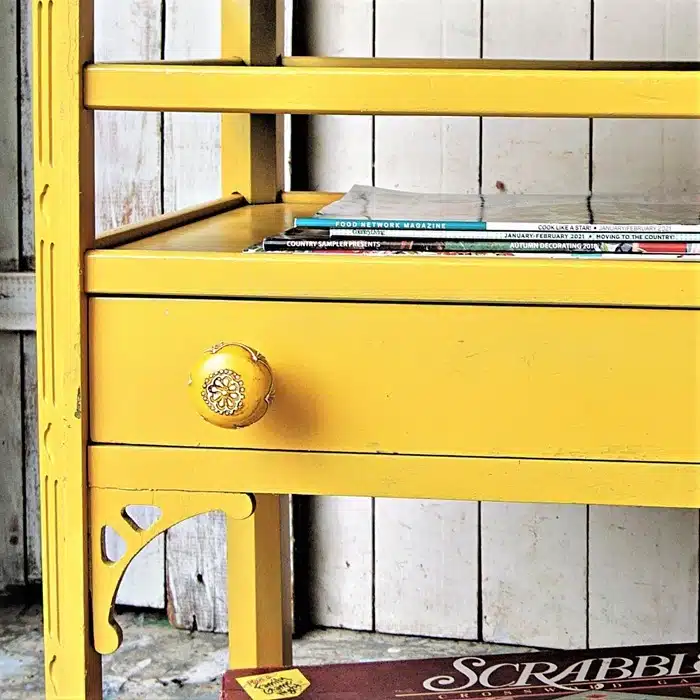 The table is another spray paint project. All those details painted with a brush.....I don't think so.
Custom Mixed Furniture Paint Color
Deep rich paint colors and metallic hardware work well together.
Two-Tone Painted French Provincial Chest of Drawers
A two-tone custom paint finish prevents furniture from being ho-hum.
Furniture Makeovers
Find more painted furniture from Pettticoat Junktion here.
Thanks for reading the blog, Kathy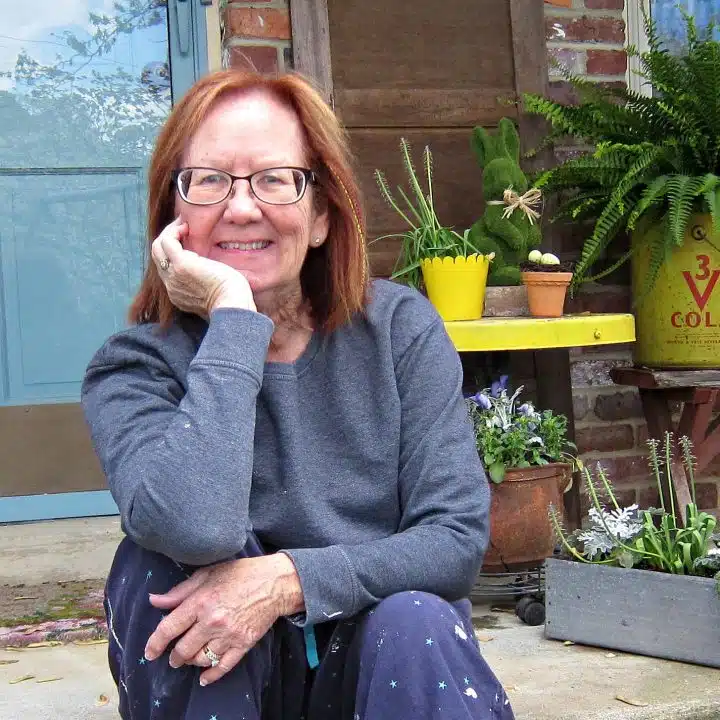 Author: Kathy Owen
Kathy Owen is the founder of the home decor blog Petticoat Junktion where she shares tutorials on painting furniture and upcycling thrifty finds into unique home décor. Her DIY projects have been featured on the Home Depot Blog, Plaid Crafts, Behr Designer Series, and in numerous magazines. Kathy's newest website is HappyHomeDIY.com