I tried to achieve a weathered wood gray paint finish with various paint colors and other products. I think it worked!

Gray Weathered Wood Paint Finish
Today is tutorial day. I'm going to try to tell you how I created the weathered wood gray finish for the themed furniture project from last week. The process involved a lot of trial and error. I may recreate the finish on a small stool now that I know how to do it!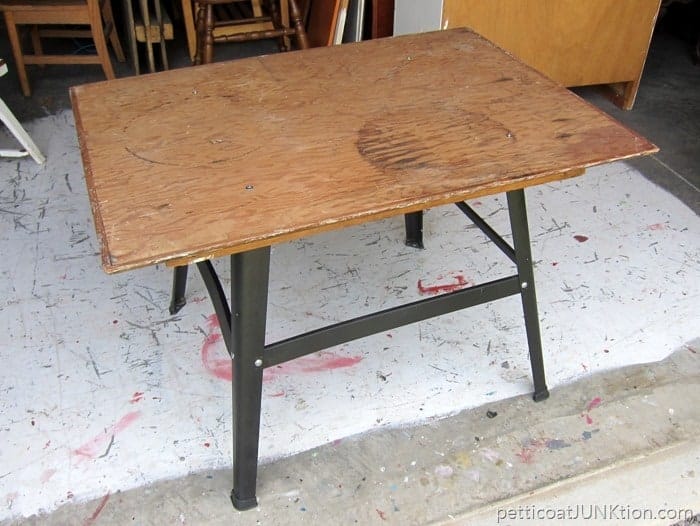 This is the table before painting. You can see how it looked before the two parts came together by clicking here. $2 Auction Table Gets A New Set Of Legs.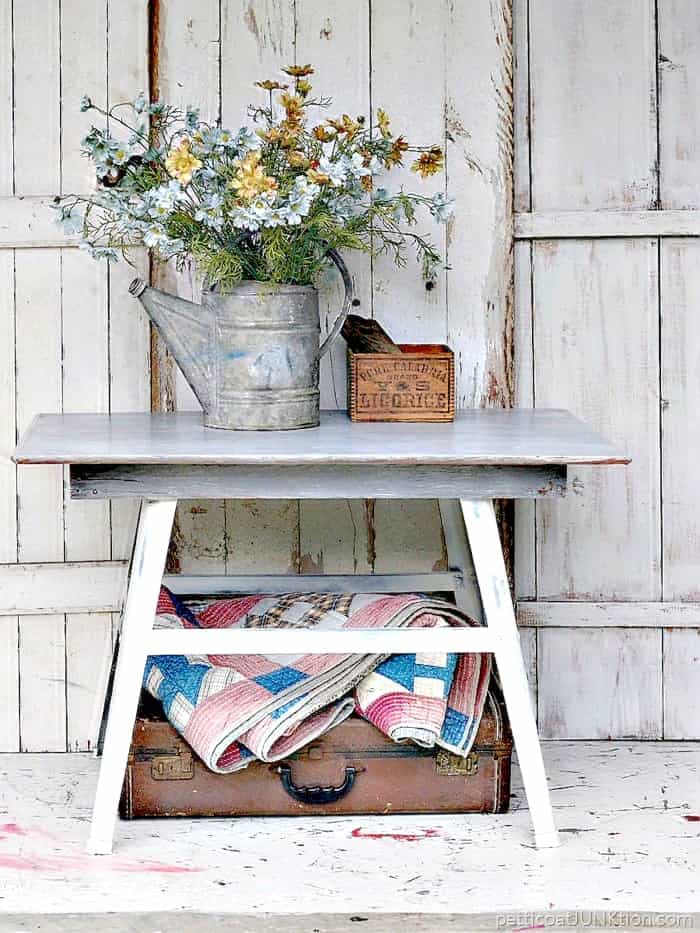 This is how the table looks now.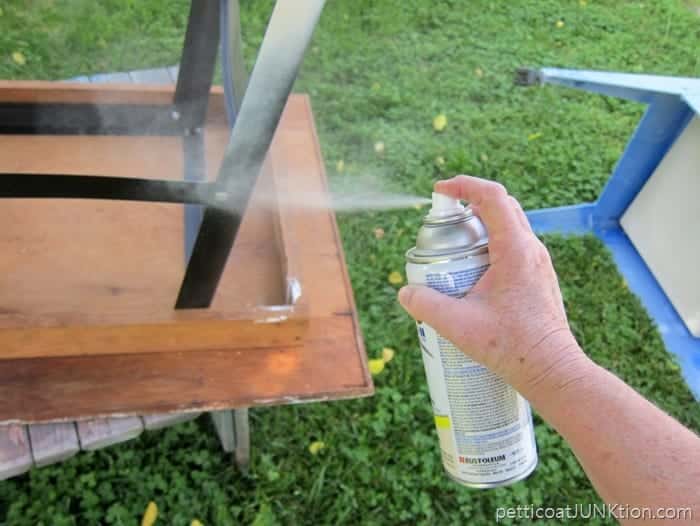 The metal legs received a coat of Rust-oleum Heirloom White Spray Paint. The paint was dry in 30 minutes.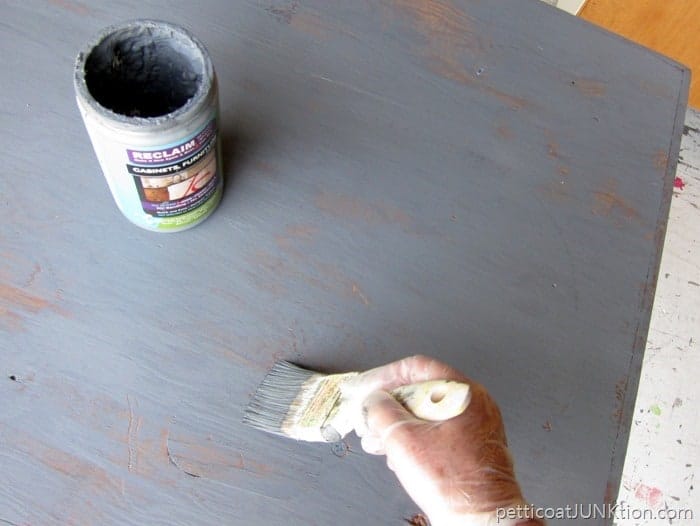 I brushed a thin coat of Reclaim Beyond Paint Pewter color on the top. You notice I didn't cover the wood in all areas.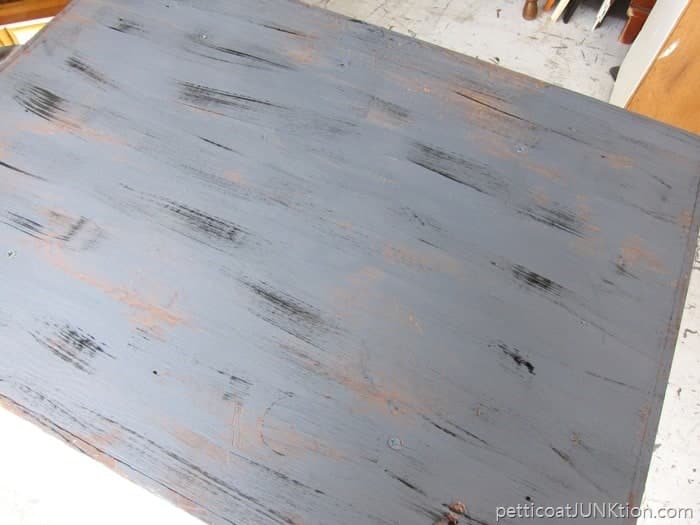 Next I dry brushed a little black paint in random areas on the top.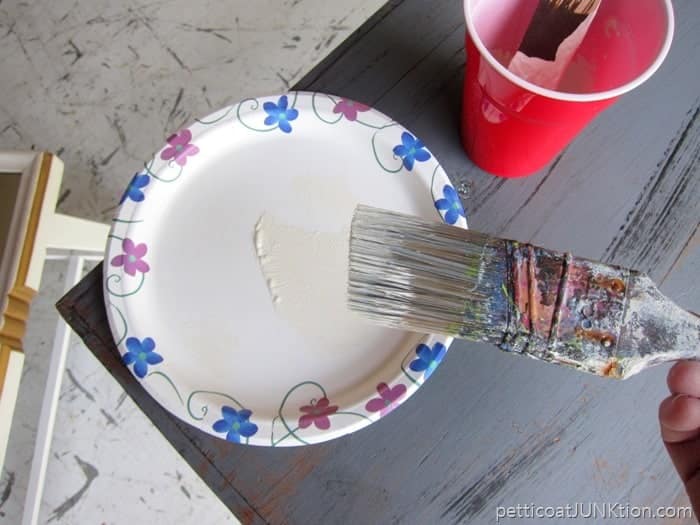 Before the black paint completely dried I dry brushed watered down off-white paint in strategic areas. The secret is a dry brush.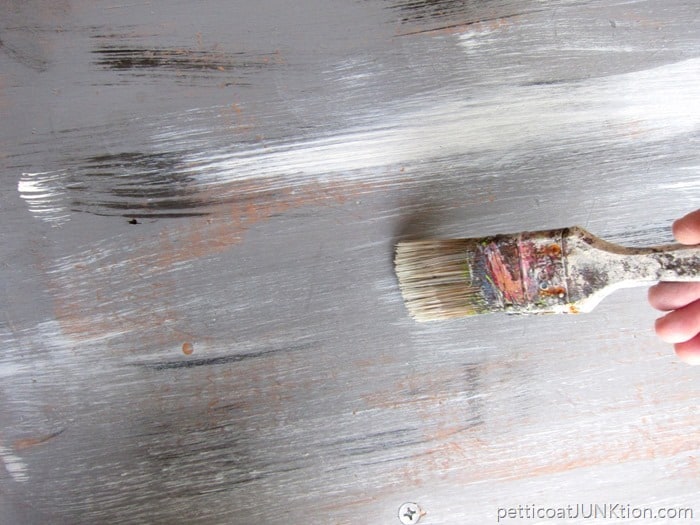 Dry-brushing technique.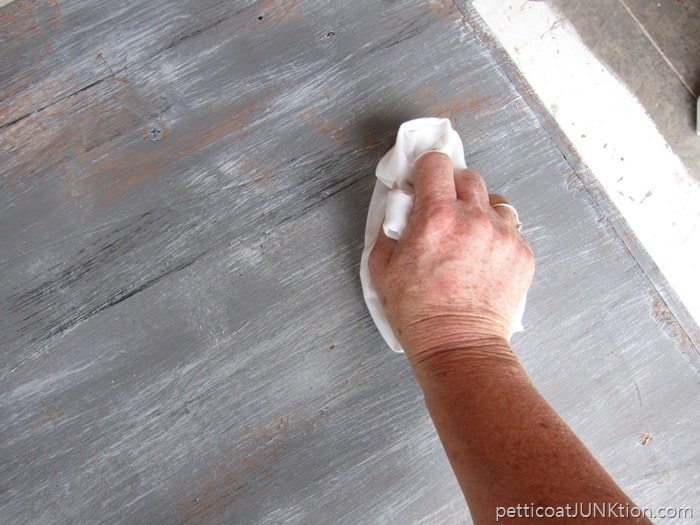 Immediately after applying the white paint I went over the table with a damp rag trying to blend the paint.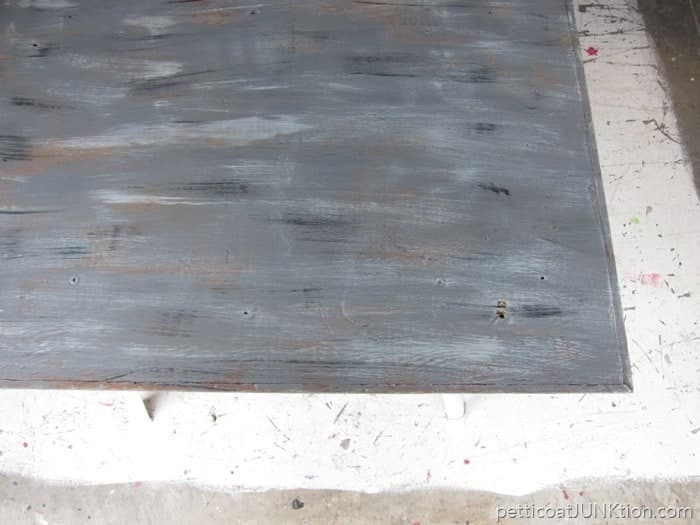 The paint didn't blend very well and this is what the project looked like at the end of the day.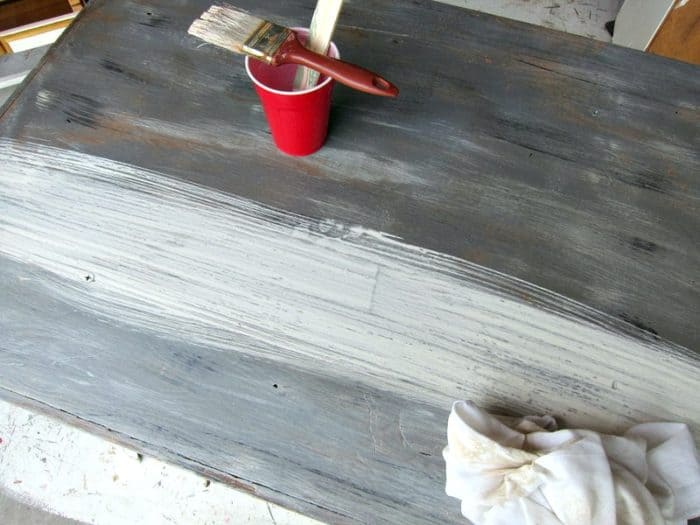 The next morning I decided I hated the look. I went over the top with dark wax. That didn't work either. I then mixed more off-white Reclaim Beyond Paint with water to thin it about half and half. I brushed the paint on in a heavy coat and started wiping it off. Now we are getting somewhere. This look worked!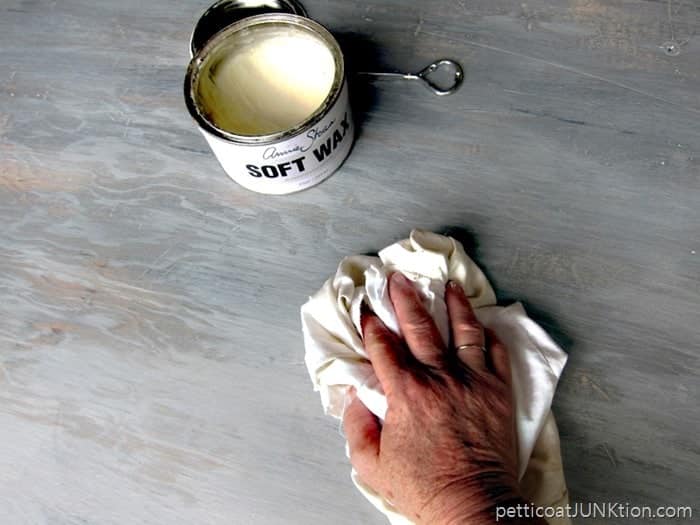 I finished the table top by applying a thin coat of Annie Sloan soft wax in neutral.
Watch my video below showing how to use special products made just for making new wood look weathered...
Weathered Barnwood Finish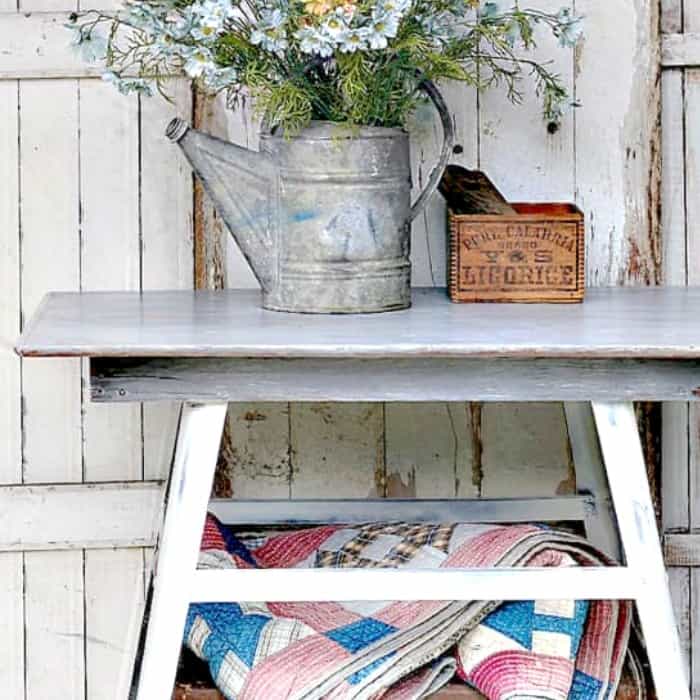 And that was how I got the gray weathered wood paint finish. Even though I worked on the table for two days the whole paint process including drying time only took about 2 hours. Seriously.
When working on a project don't be afraid to experiment. That's what I did. Keep working until you get the look you want or trash it and start over with a new vision.
Rust-Oleum Heirloom Spray Paint
Reclaim Beyond Paint in Pewter
Have a great day!