Faux Barnwood Table Top or Not?
This is one of the projects where I had second thoughts about the paint. I'll let you guys give me what for if I messed up.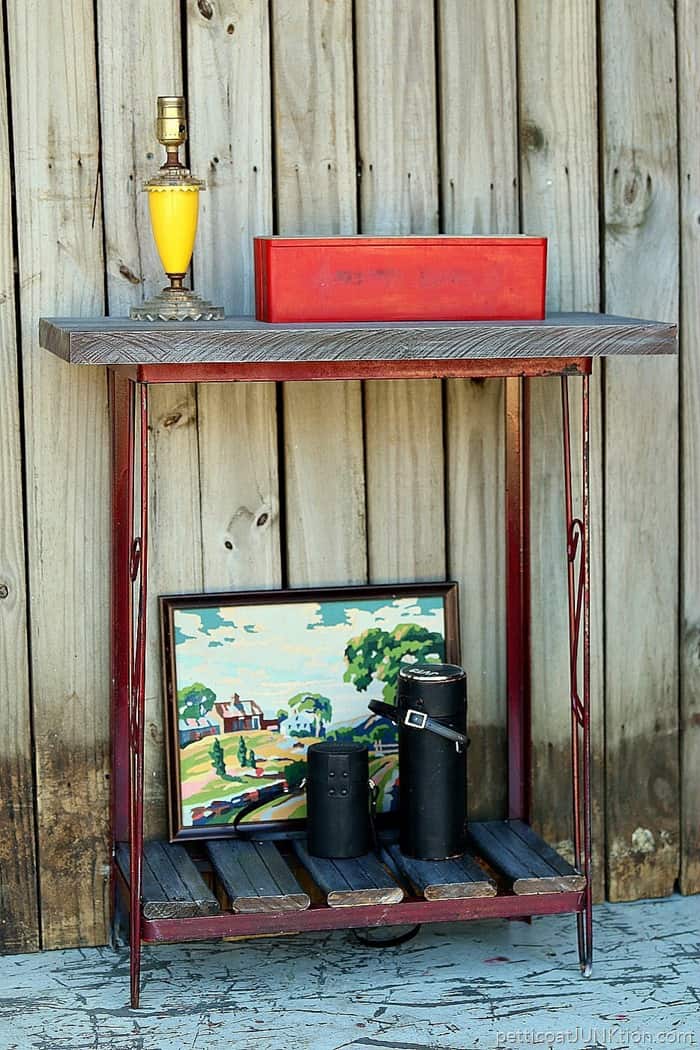 Upcycle Project With A Faux Barnwood Table Top
As promised…..table number two for the week made from an aquarium stand. I found the red aquarium stand at my favorite junk shop and loved the color. I can't pass up anything that's red or made of metal.
Petticoat Junktion is a participant in the Amazon Services LLC Associates Program. As an Amazon Associate I earn from qualifying purchases.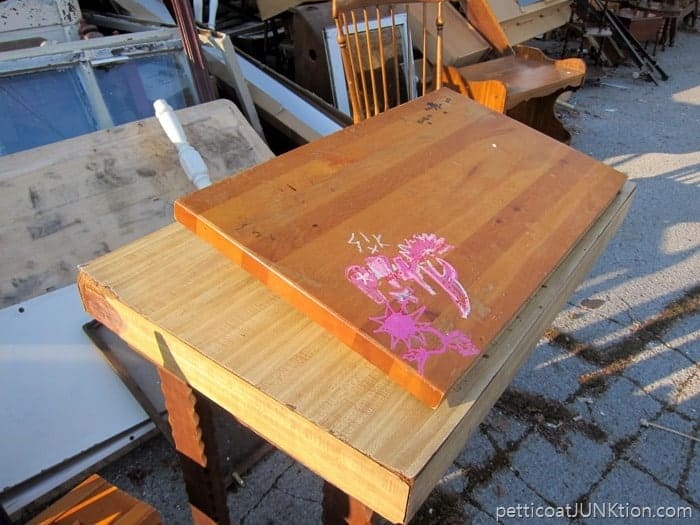 The top butcher block piece is what we're working with today and it also came from my favorite junk shop.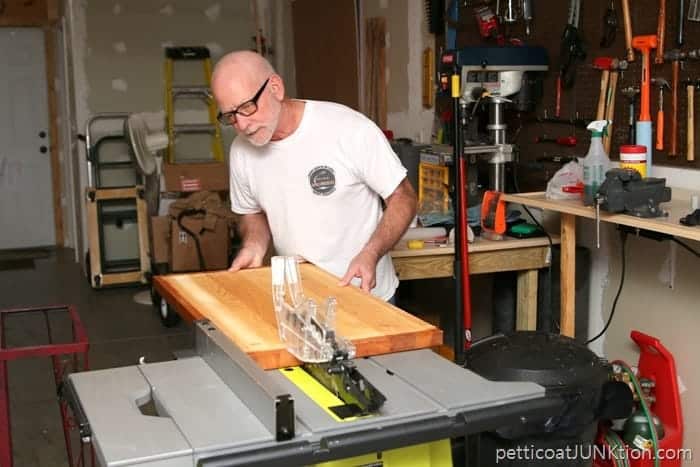 The JTS cut the butcher block top to fit the metal stand.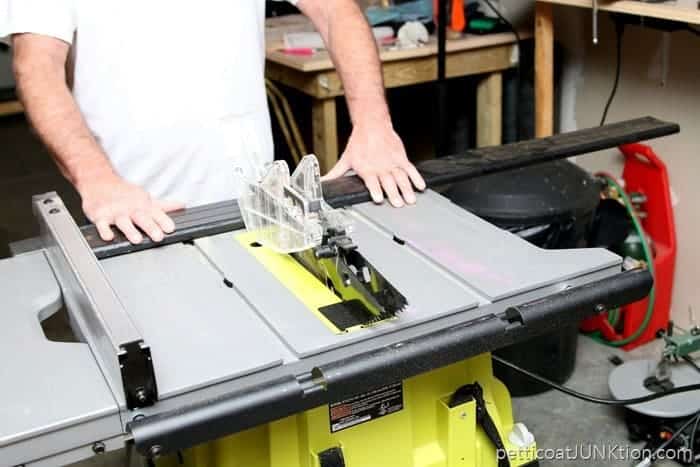 We also found a few reclaimed boards to make slats for the bottom shelf.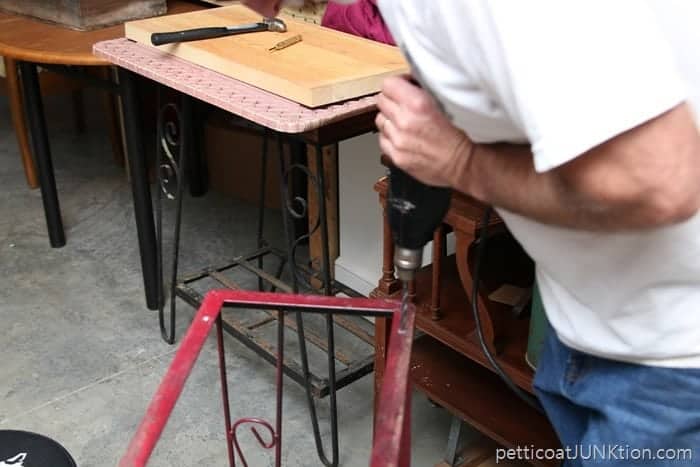 As you can see the JTS did most of the work on this project. He drilled holes in the stand to attach the top.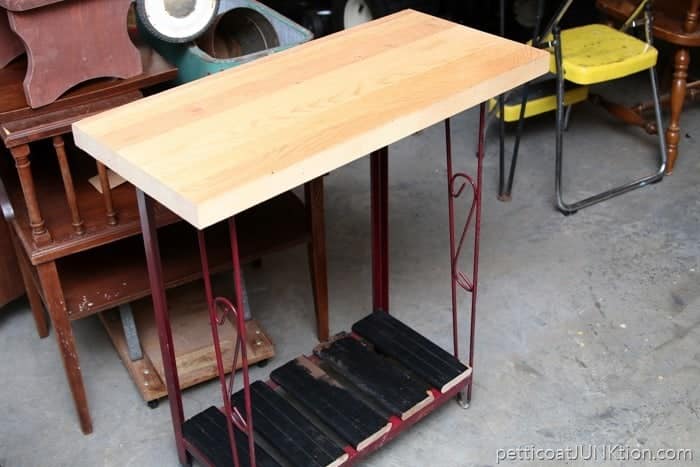 Now this is where I may have messed up. Do you guys think I should have left the butcher block as is??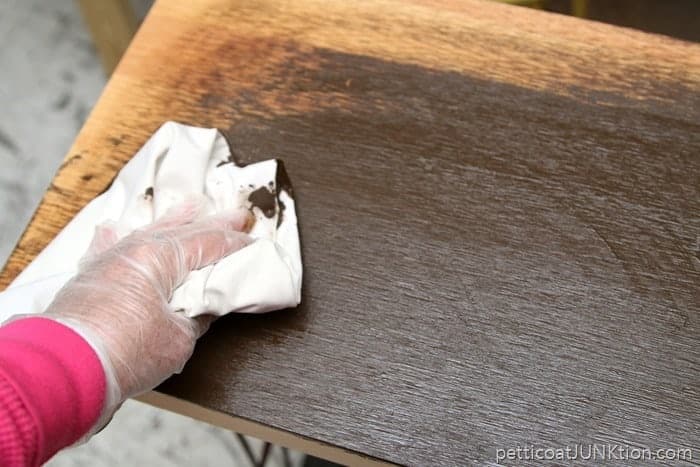 I stained the butcher block with General Finishes stain in walnut. It just wipes on.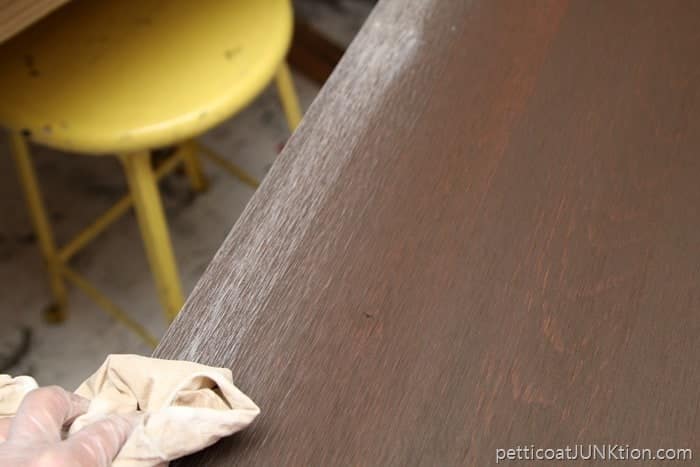 Then I waxed with white Barnwood wax from FolkArt.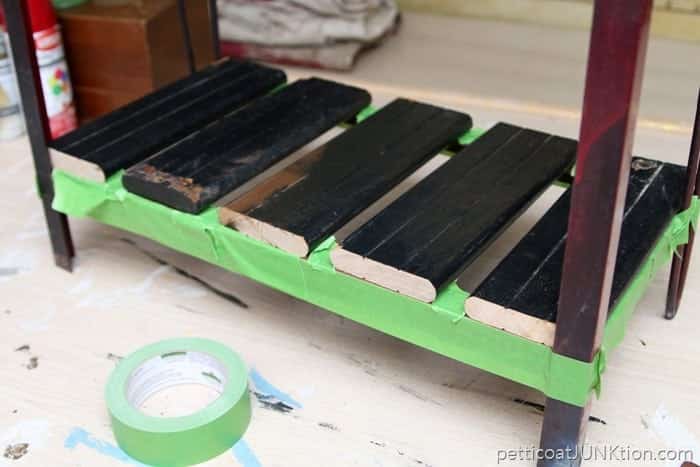 The main reason I decided to stain the top is because I didn't have matching butcher block for the bottom shelf. I painted the wood slats brown and applied the white barnwood wax. The top and bottom don't match but there isn't a big contrast.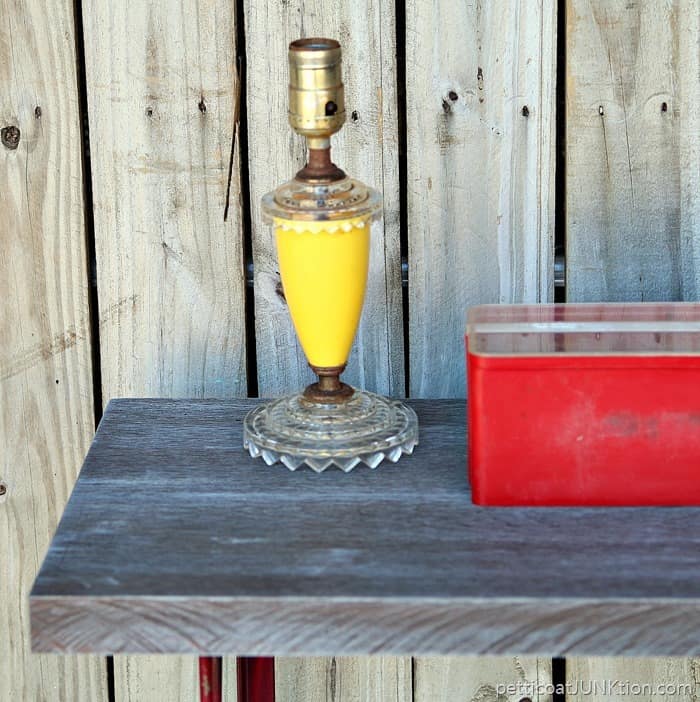 Faux Barnwood Table Top
I do like the barnwood look with the red painted base.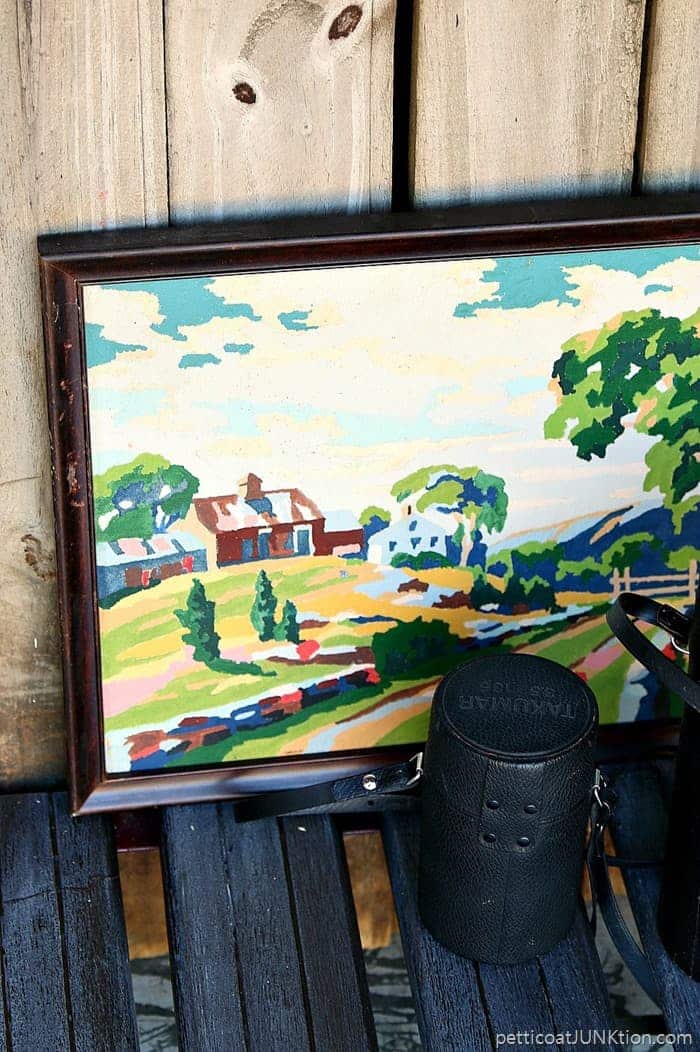 And I really like the paint by number framed picture. I found it at a yard sale and I think the price was 50 cents….maybe $1.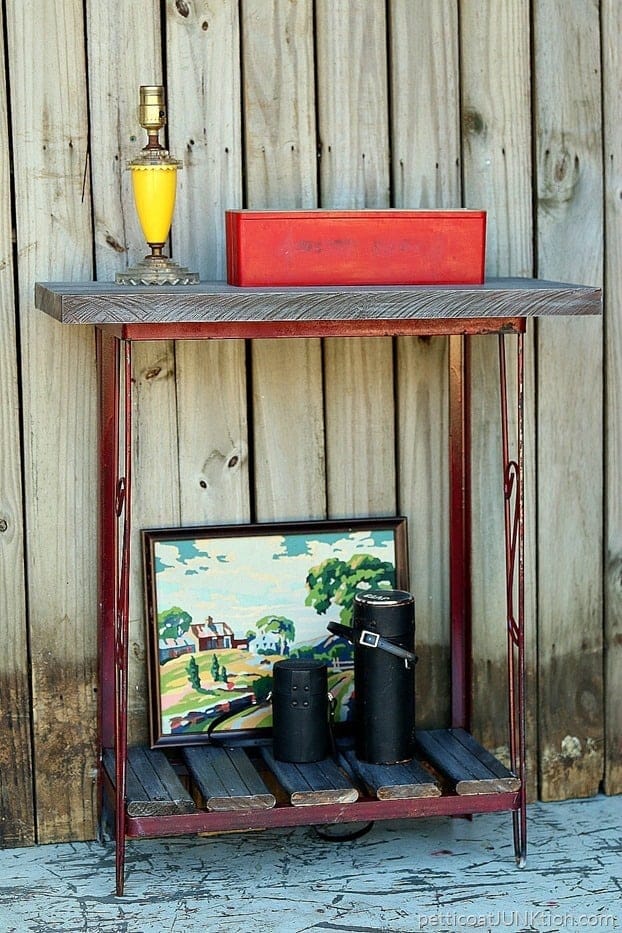 Do you like the top or would you have preferred the original butcher block? That's it for me. You guys have a great day!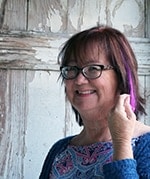 Kathy Owen is the creative guru, content creator, photographer, and worker bee behind the popular Home Décor DIY Blog Petticoat Junktion. She focuses on reinventing found treasures and decorating her home Get all the nitty gritty on Kathy here.