This quick technique to distress white furniture is easy. If you have white furniture already then you just need a piece of sandpaper and a bit of time.
You guys know I'm all about bringing color into my world but sometimes I see a piece of furniture that screams for the simplicity of white paint. This piece was one of them. Even the hardware wanted to be white.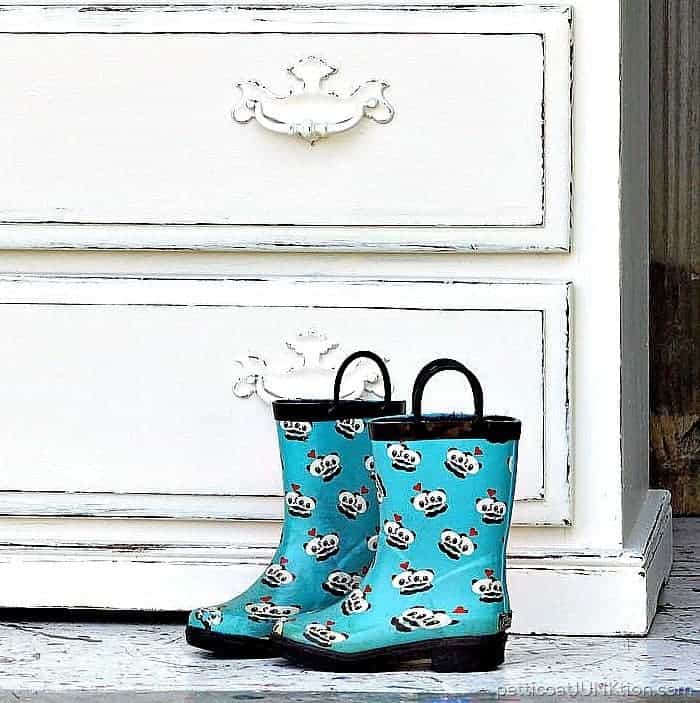 White Distressed Paint
Aren't those rain boots cute. I was standing in line at the local thrift store when I spotted them on a shelf by the cashier. I picked them up and almost put them back. The price was $3.89. Kind of high for the thrift store. But I do get a discount (golden oldie). So I bought them.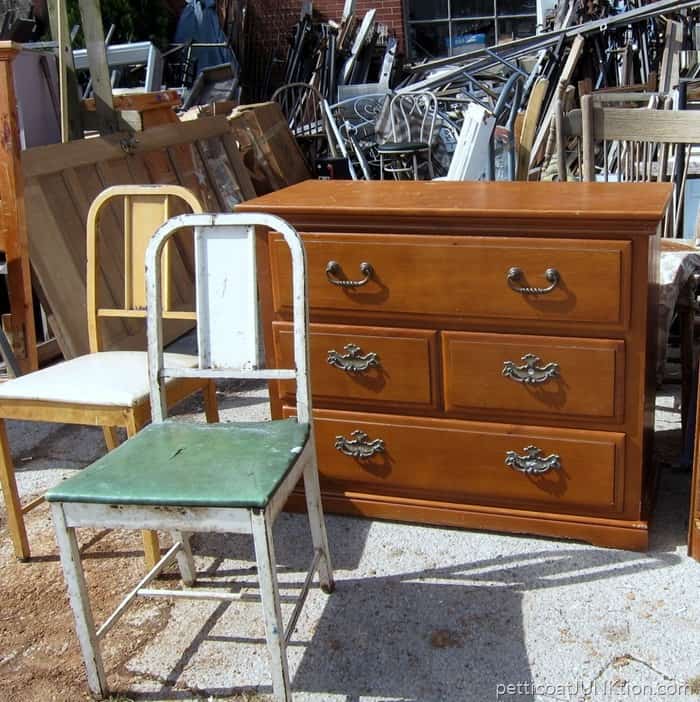 I bought the chest at my favorite junk shop. I believe it was $30. Just looking at the chest makes me think it belongs in a nursery. Perfect size and low enough to use as a diaper changing station.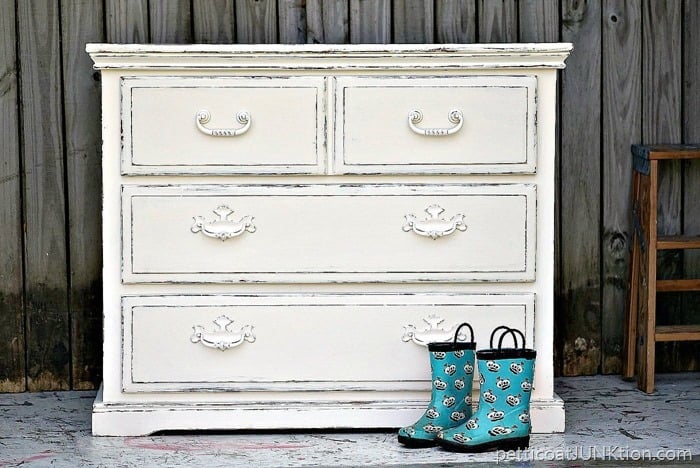 How To Distress White Furniture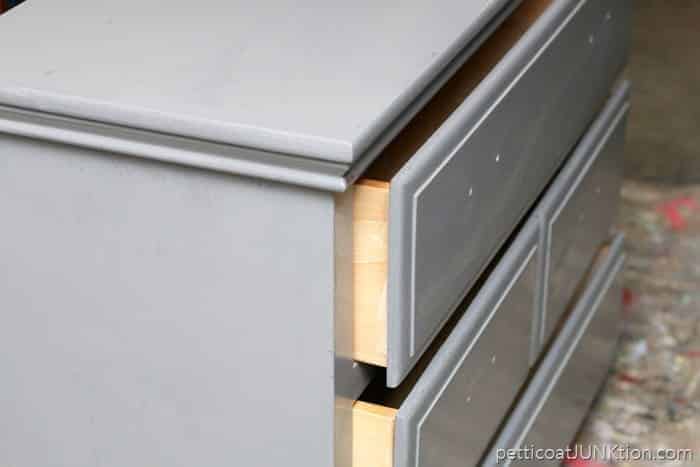 The first thing I did was try to remove the drawers. I couldn't get them out. The JTS and I pulled and pulled on them every way we could think of but they wouldn't come out. Well, that works for me, painting with the drawers in place.
I applied a coat of Glidden Gripper Primer tinted gray. It's not easy painting furniture with the drawers in place.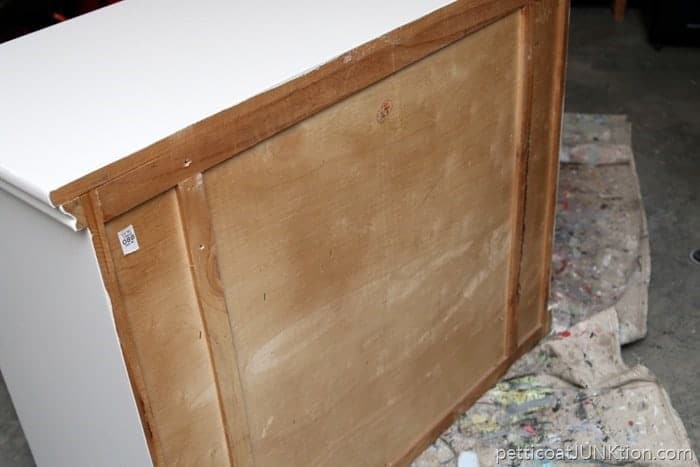 We were going to remove the back but look at that. The chest was solid wood and well made. The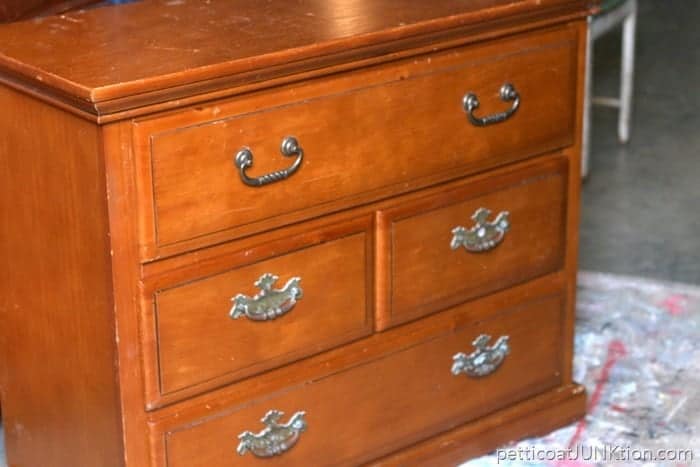 After priming I painted the chest with some white paint I had on hand. I was distressing the drawers when I noticed something interesting. Take a look at the before photo above. The drawer in the middle has divided panels. Now we all know that drawer should go in the top slot. I pulled the middle drawer and it came out easily. ????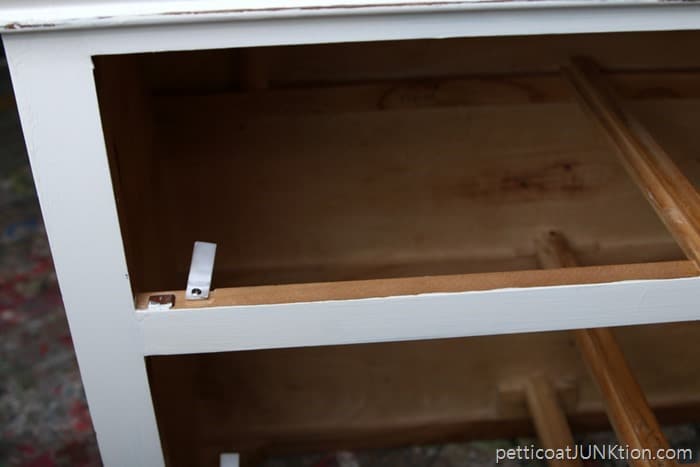 The chest has these plastic flaps on each end of the drawer slots. That's why we couldn't get the drawers out. I called the JTS and he helped me get the other drawers out. We did have to work on them for a bit but they eventually came out.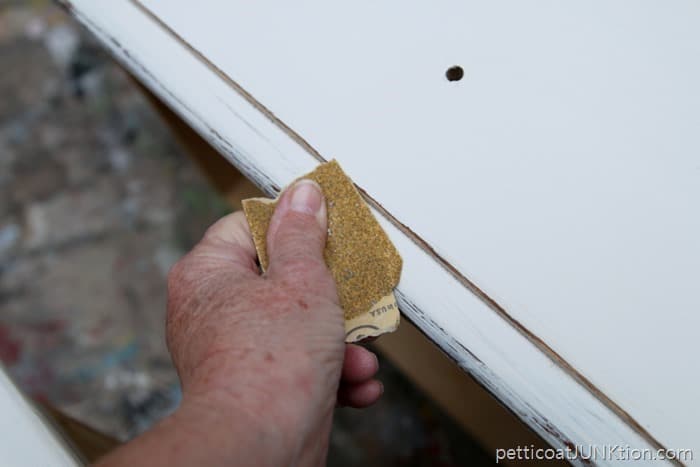 I used 100 grit sand paper and distressed the white paint by hand. It takes a little longer to distress the paint by hand but I have more control than with an electric sander.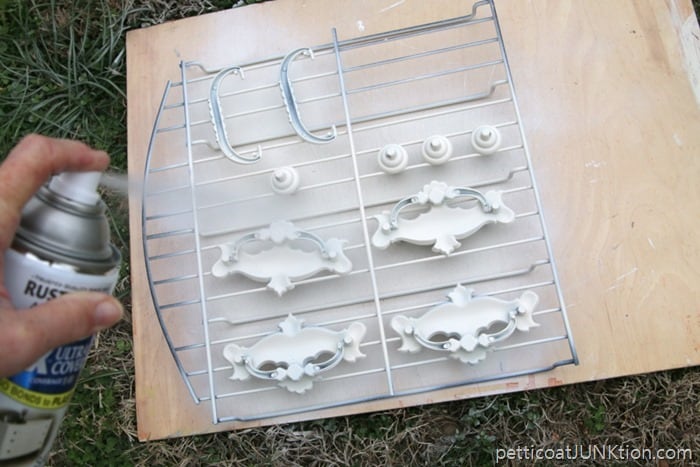 The hardware has a coat of RustOleum Spray Paint in Heirloom White (one of my favs). The color is off white but looks white until you put it up against something that is really white.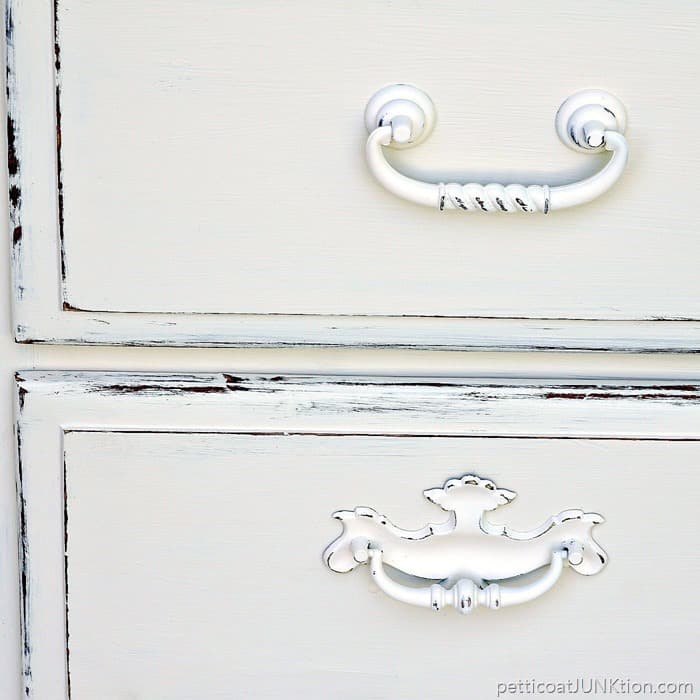 A little distressing for the hardware too. This part takes just a few seconds per drawer pull. Painting furniture doesn't take long it's the prep work that takes the biggest amount of time.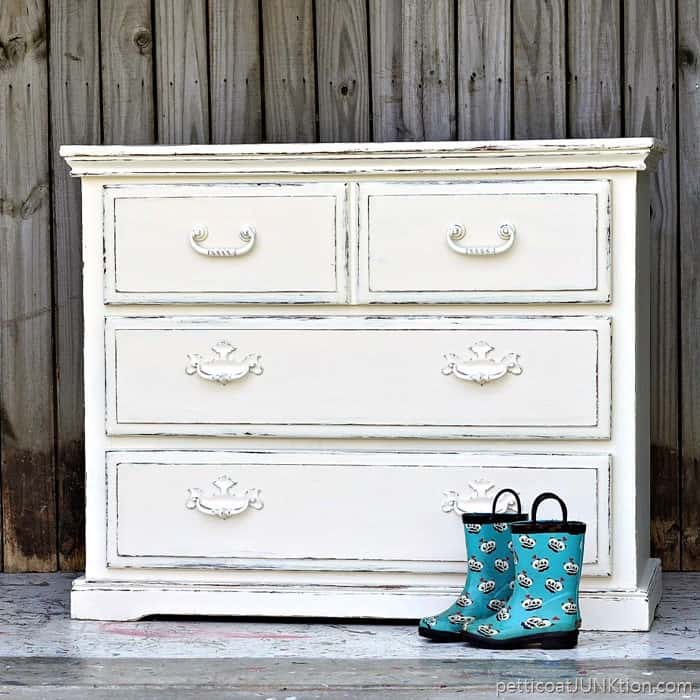 Do you think I made the right call on the paint?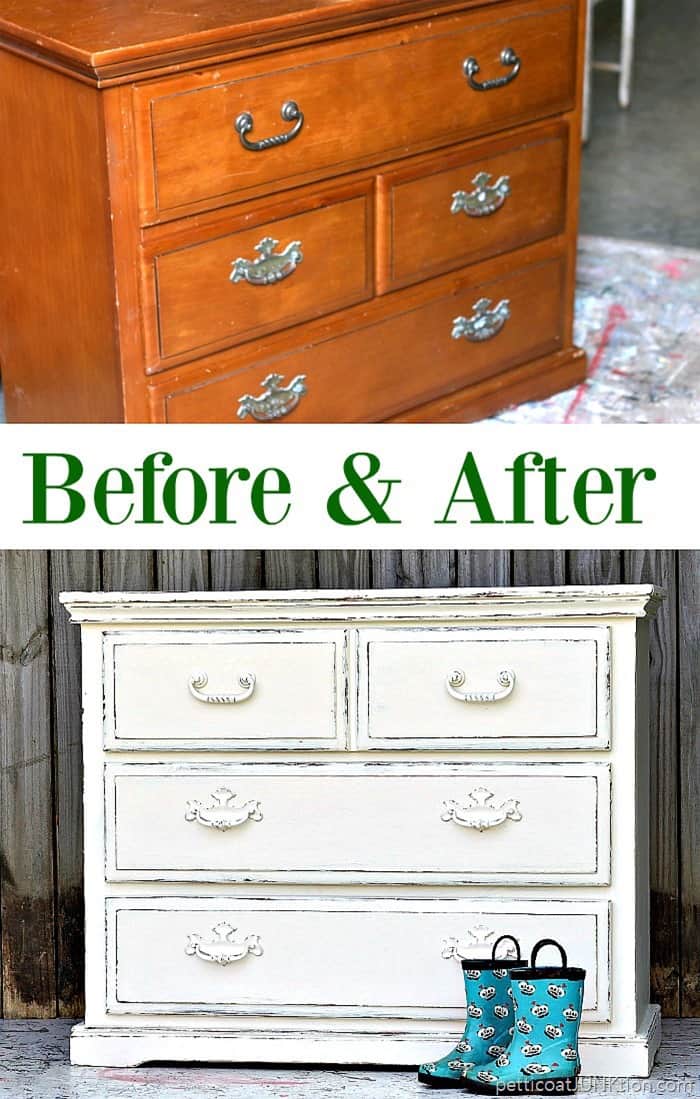 If you like Distressed White Furniture you will love the bench I painted white and stenciled. See it here.....Farmhouse Style Bench.
I'll be here tomorrow with the Furniture Fixer Upper girls. My project for the tour is a stunner if I do say so myself. Patting myself on the back. I'll see you tomorrow. Have a great day!
p. s. Someone asked about my favorite paint sprayer. Here is the Amazon affiliate link to the HomeRight Finish Max Paint Sprayer. (affiliate disclosure here) I love it.....