So you want to paint your furniture but don't know where to start. The best place to start is by selecting the type of paint you need for your specific furniture piece. There are many paints made especially for furniture, and then there are other paints made for home interiors and exteriors or paints made for crafting that work for furniture too.
Types Of Paint For Furniture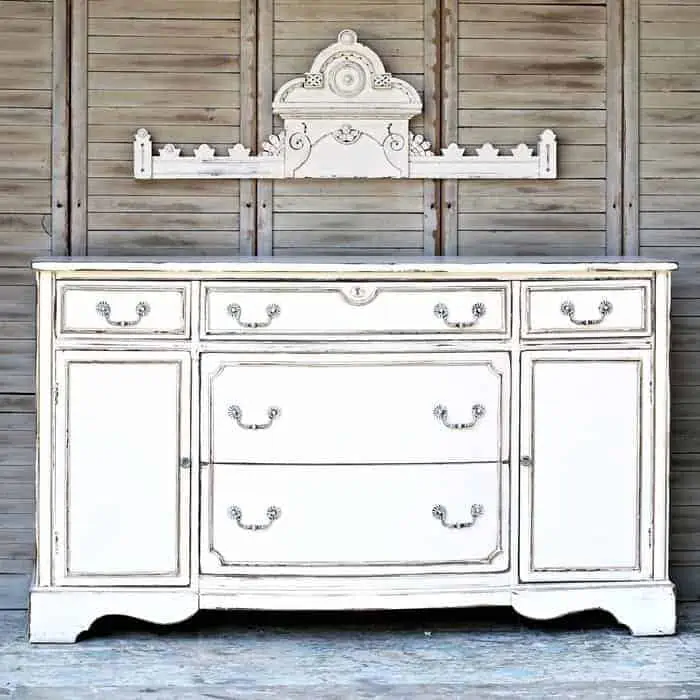 The information about eight different paints in this article should help you select the right paint for your furniture makeover.
Chalk Paint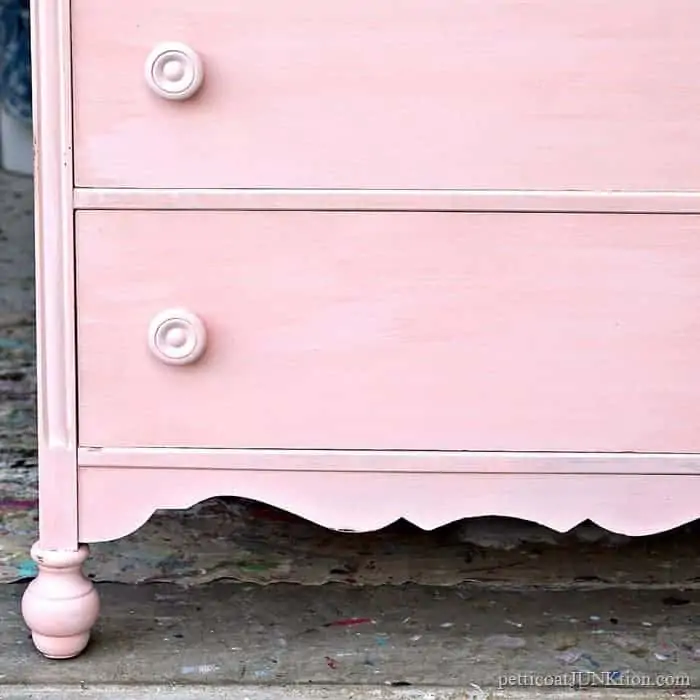 Everyone talks about chalk paint and for good reason. The mixture of fine powders like plaster of Paris or calcium carbonate and water create a paint solution that will adhere to practically anything. And you don't need to prime your furniture either. You will need a topcoat of wax or water-based sealer.
Milk Paint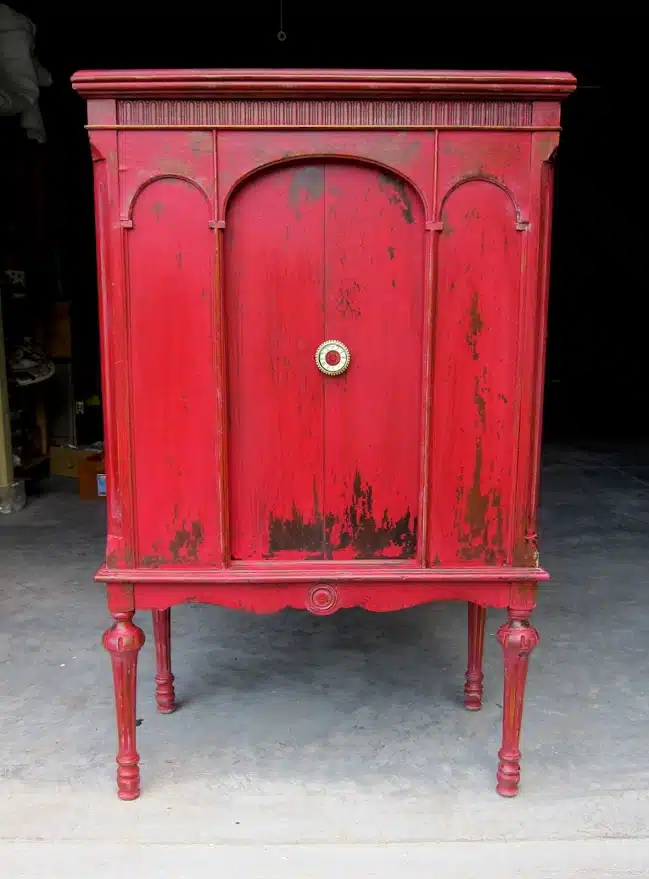 There are many types of milk paints; some are pre-mixed, while others are powder that, when combined with water, makes milk paint. The finishes are uniquely different too. Miss Mustard Seeds Milk Paint is a powder and will give you a chippy old-world paint finish, while Rustoleum Milk Paint comes pre-mixed and will create a smooth, rich finish.
Clay Paint
Clay paint is a water-based, breathable paint that contains no oils or acrylics. Breathable paints are very hardwearing and have a durable, flat matte surface. It will allow moisture in wood and furniture to escape, hence preventing damage. It does not require priming or a topcoat.
Mineral Paint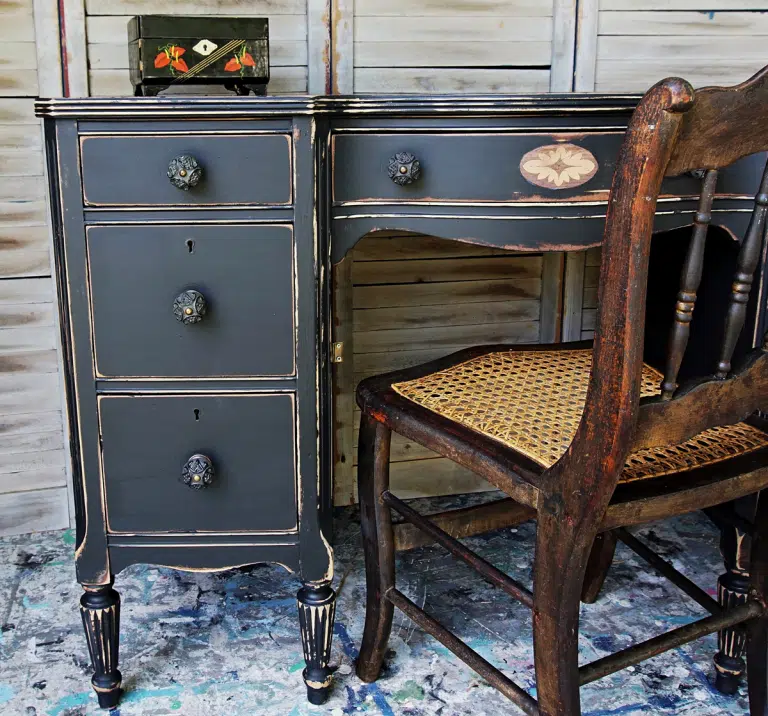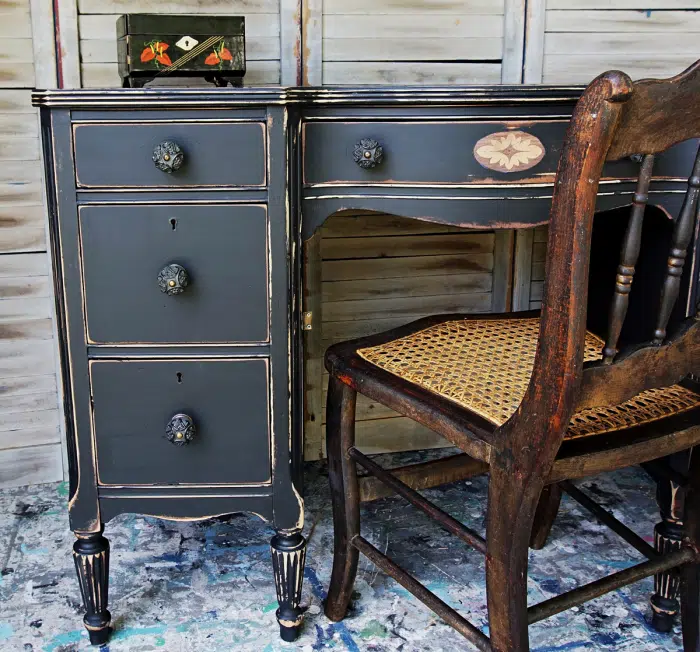 Mineral paint will permanently bond to the furniture surface rather than building a layer of paint. This is called silicification. It is water-based and made of alkali silicates and inorganic colorants. Priming and sealing are not required, but a sealer can be applied to add sheen.
Metallic Paint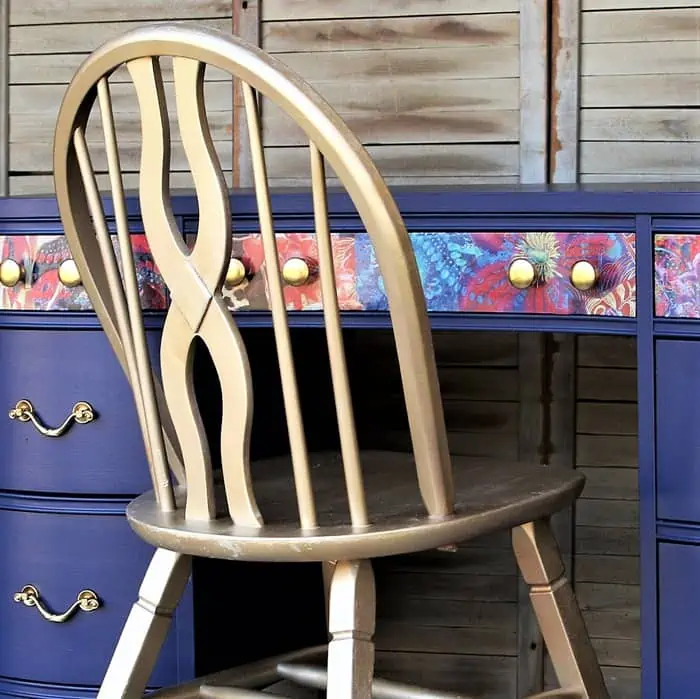 Use metallic paint as an accent on home decor and furniture. Metallic colors in small doses are great but if you want to make a statement then paint the complete furniture piece metallic gold or silver. It is a good idea to use a primer before applying metallic paint and definitely seal the paint if it will see a lot of wear.
Acrylic and Enamel Paints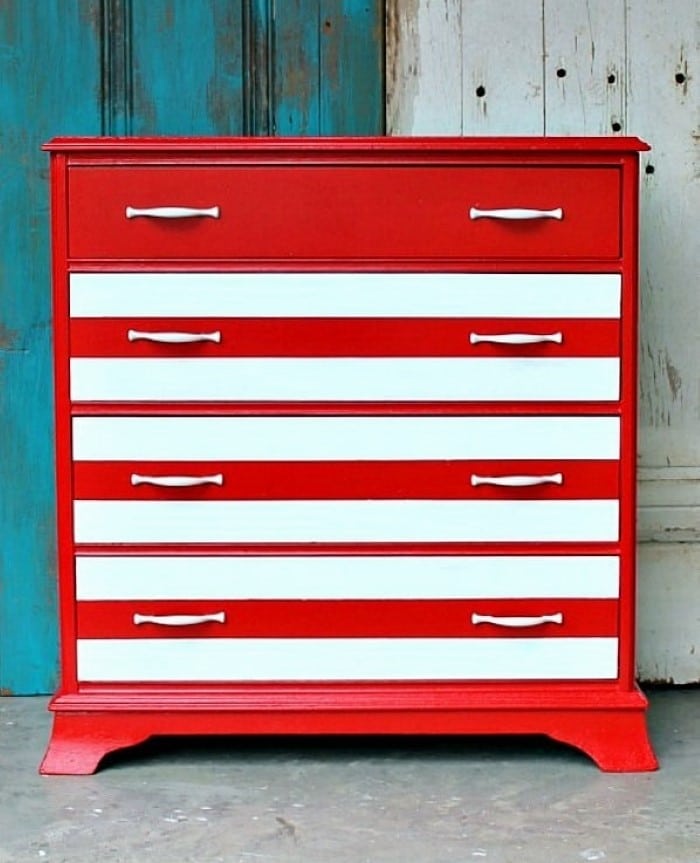 Enamel paints and acrylics brush on well and are self-leveling, so you have no brush marks. They resist cracking or chipping and create a hard, durable surface. It is suggested to prime and seal acrylic and enamel paints.
Spray Paint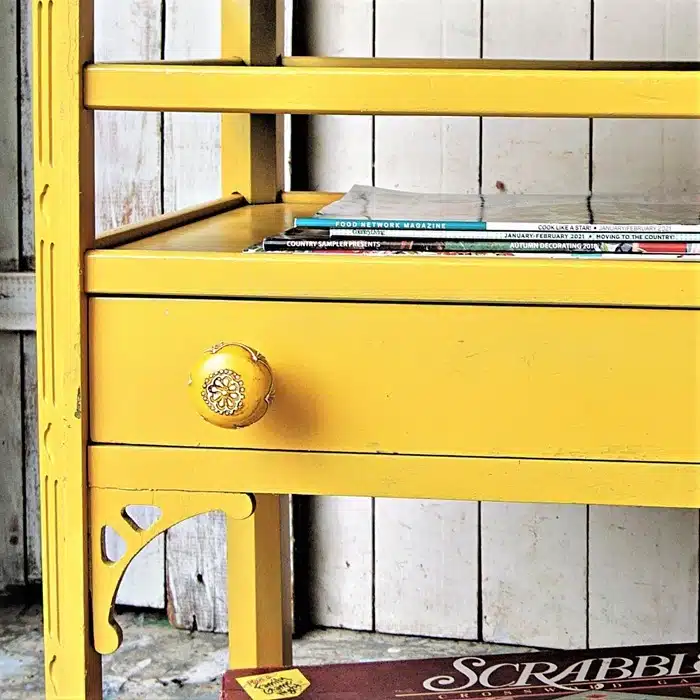 Spray paint works great on small pieces of furniture. Or you can paint stripes or even spray stencil designs onto furniture using spray paint. Spray paint usually doesn't require priming or sealing. You can achieve a very durable finish with a thin layer of paint, and spray painting furniture is the fastest painting process.
Latex Paint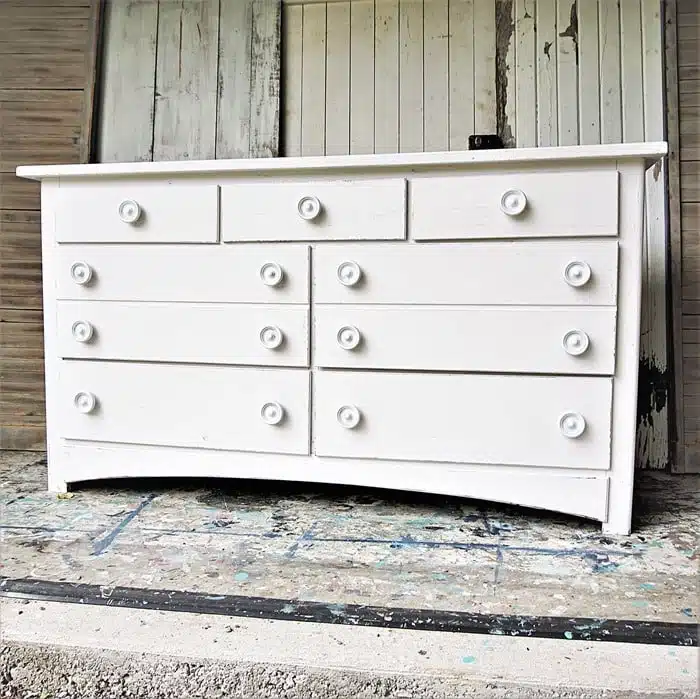 Latex paint, once only used on interior walls, is perfect for painting furniture. The advancements in paint formulas in the past years have created latex formulas that combine both primer and sealer. Usually, two coats of paint does the trick. There are almost as many colors of latex paint as there are stars in the sky.
You can also have custom color paint mixed to match fabrics, flooring, etc. You may even have left over paints from home improvement projects you can use on your furniture. Happy Painting!
Distress Painted Furniture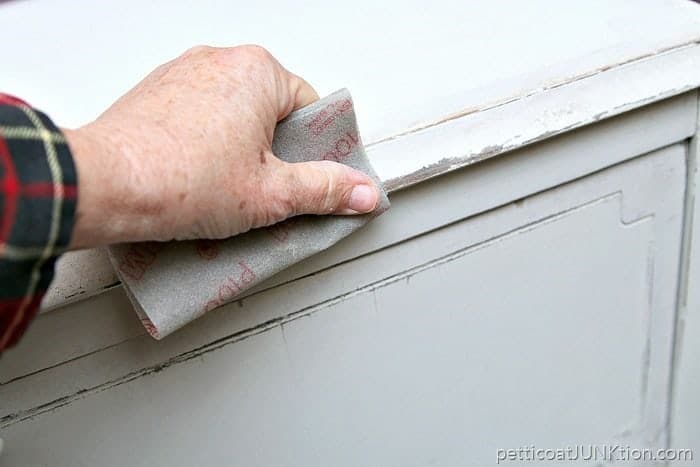 Distressing furniture adds depth and character. You can use an electric sander or a piece of sandpaper by hand to give painted furniture a distressed look. More details here....How To Distress And Wax Chalk Finish Paint | Cedar Chest Makeover
How To Make Painted Furniture Look Old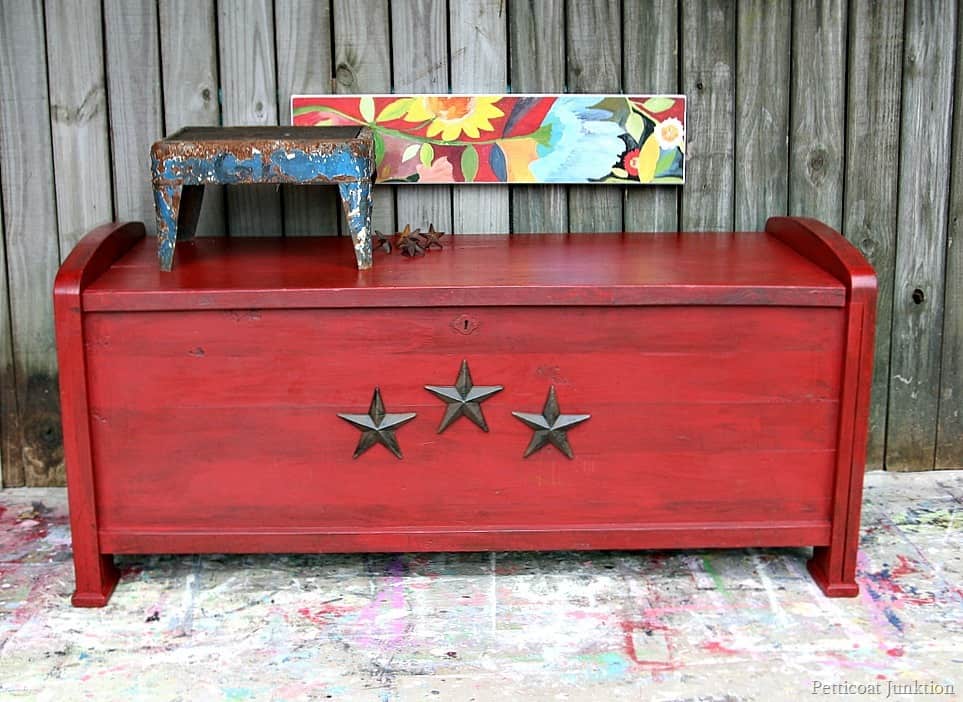 There are several ways to make paint look old or antique. You can use wax, toner, or just plain old distressing....Junktion Red Custom Mix Paint Color For Furniture From Home Depot
Paint Chairs And Cover The Seat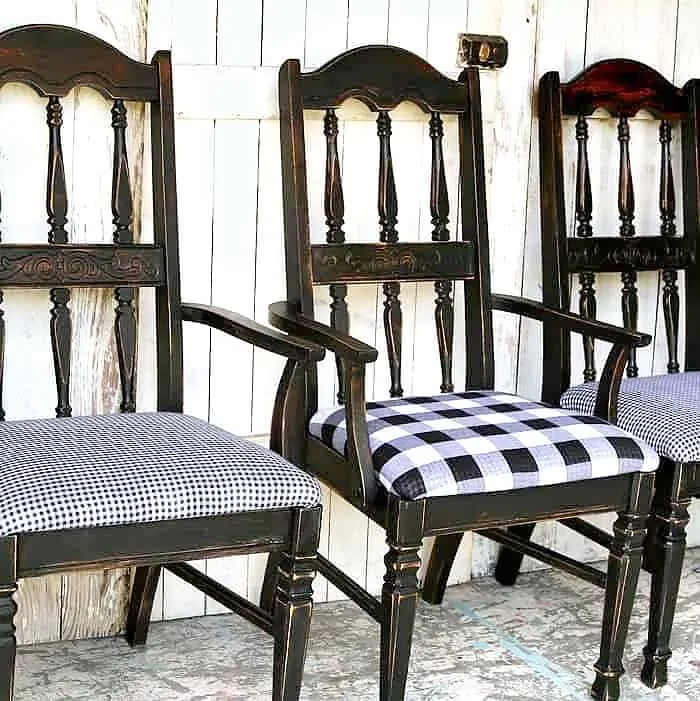 A dining chair makeover where you paint the wood frame and cover the chair seat with new fabric is the easiest furniture project you can do that will make the biggest impact ....How To Cover A Chair Seat
Whitewash Painted Furniture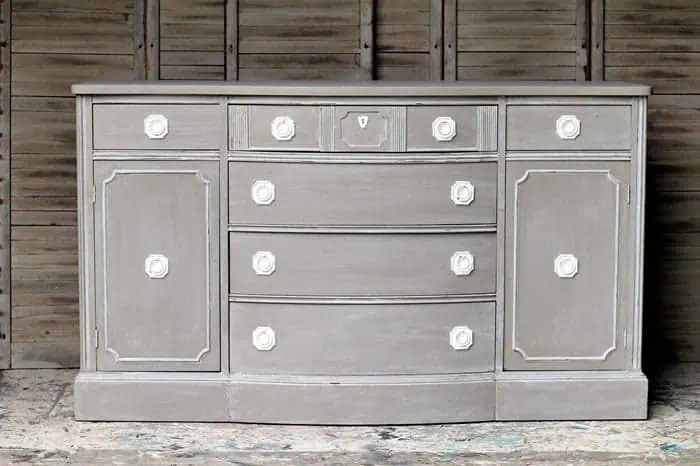 Whitewashing paint is super easy......find the tutorial here....Whitewashed Painted Furniture Makeover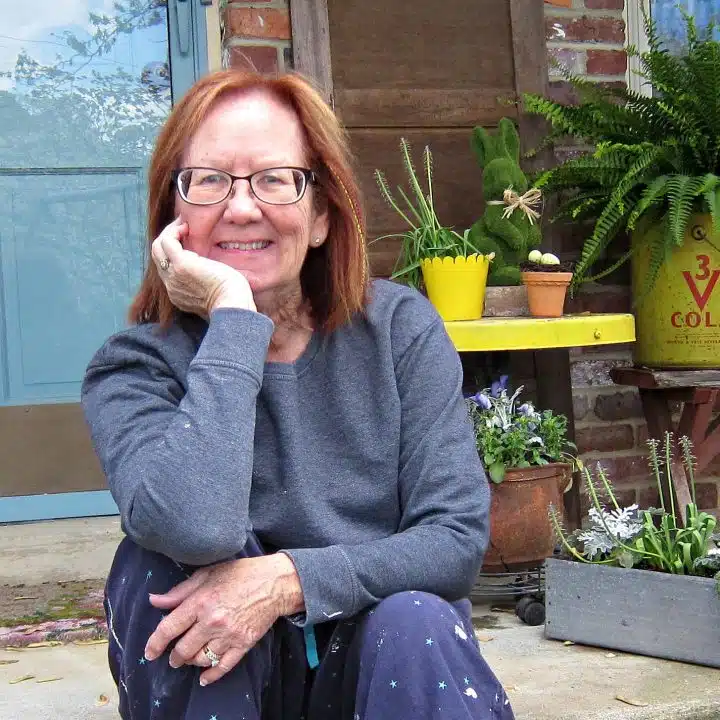 Author: Kathy Owen
Kathy Owen is the founder of the home decor blog Petticoat Junktion where she shares tutorials on painting furniture and upcycling thrifty finds into unique home décor. Her DIY projects have been featured on the Home Depot Blog, Plaid Crafts, Behr Designer Series, and in numerous magazines. Kathy's newest website is HappyHomeDIY.com