Custom Paint Color Formula From Your's Truly
Remember the special red paint mix that I named "Junktion Red"? I had the custom paint color formula mixed up at Home Depot and I'm calling it Junktion Red.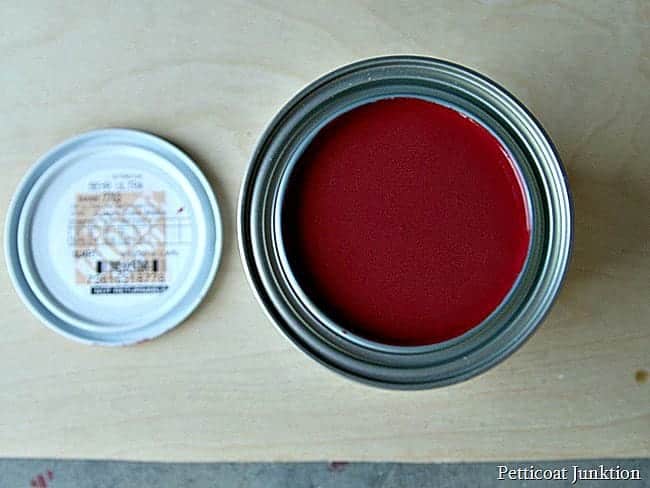 Junktion Red Custom Paint Color Formula
The first thing I do when I start a project is select the paint color. Some times I don't have the perfect color so I mix my own from paint I have on hand. The only problem with that is I can't repeat that special mix. I don't measure anything….that would make way too much sense. So the only thing to do if I really love the color is to take a sample of the paint to Home Depot and have them match it.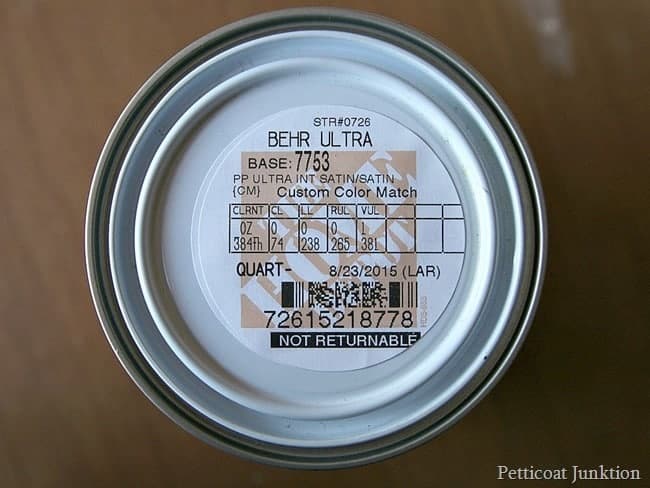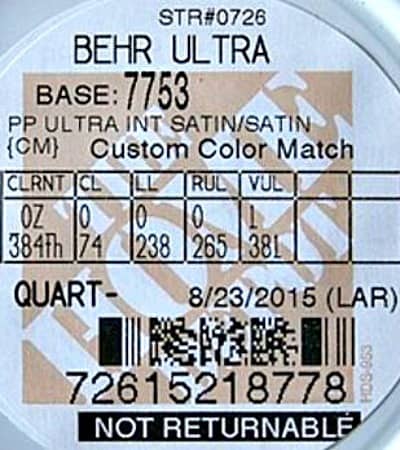 Custom Paint Color Formula 
This is the formula for "Junktion Red". I found a question and answer on the Home Depot site that explains the color codes. I had no idea what they meant.
From Home Depot- CL= yellow oxide, LL= raw umber, VL= magenta, JL= Carbazole purple, EL= phthalo blue, IL= brown iron oxide , RL= permanent red, DL= phthalo green, TL= medium yellow, FL= red iron oxide, BL= black, KXL= white, AXL= permanent yellow. The pigments with a U in them is high hide. All pigments have an L at the end which means Low voc.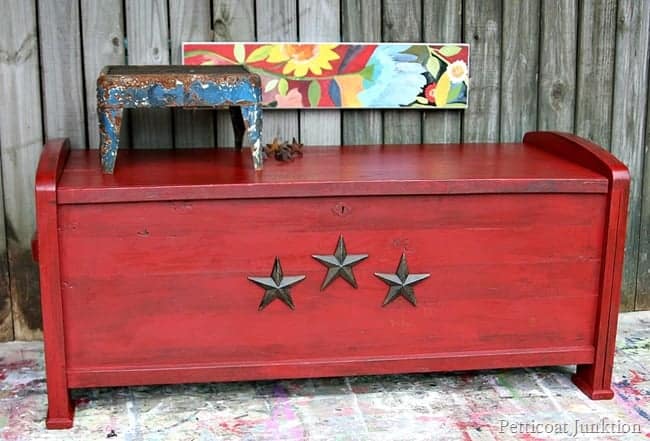 This is the first project I painted with my special mix. You can see the makeover by clicking the name above or the photo.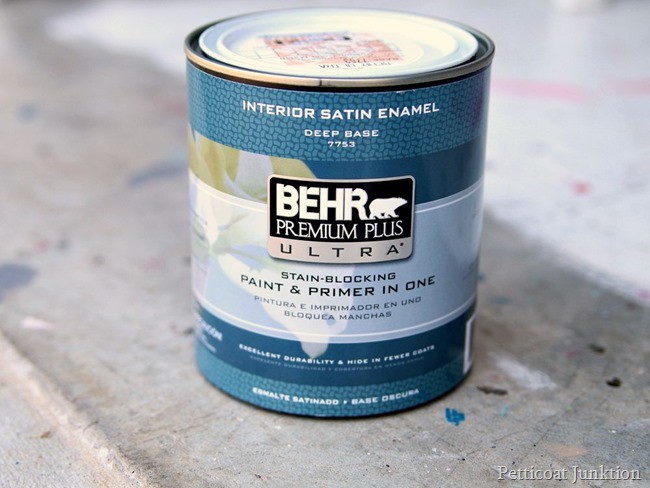 I had them mix the paint in Behr Premium Plus Ultra Satin finish.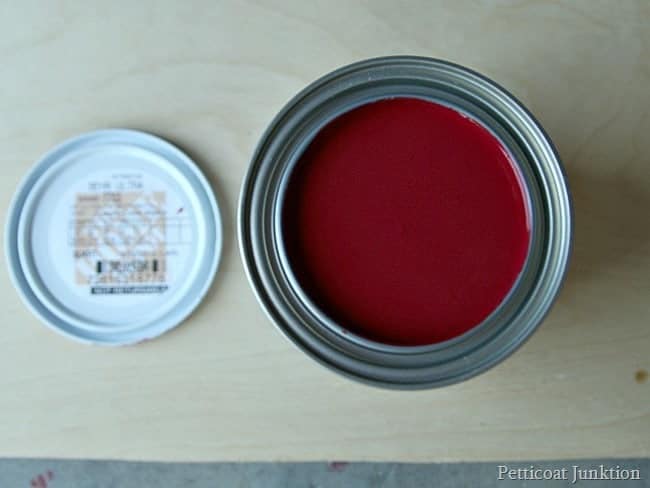 Isn't it pretty!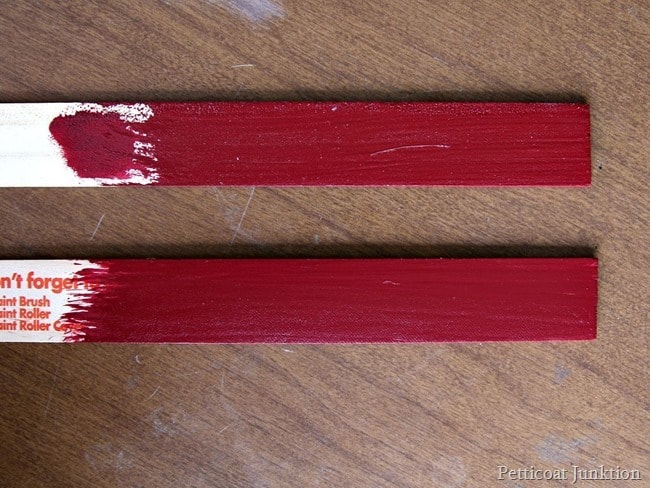 The paint stick on the top is the one I took to Home Depot to have matched. The paint stick on the bottom is the paint they mixed for me. Looks pretty darn close huh! The only thing I have to say is that you know how computer screens vary in color presentation. I can't promise your paint is going to look exactly like this.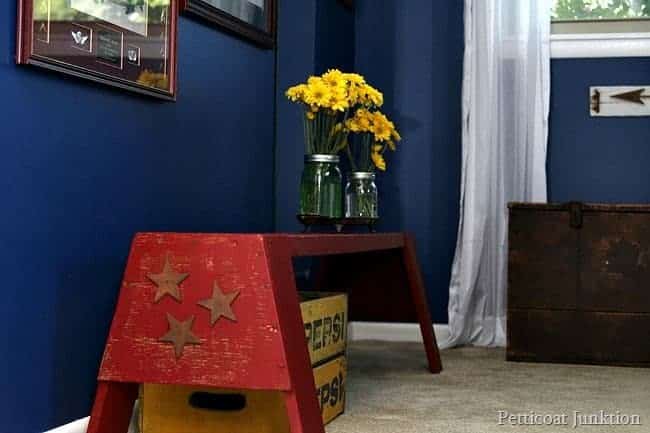 This is the second piece I painted with the Junktion Red. I also put a little dark wax on the pieces to add an antiqued look. I am in the middle of painting a home décor accessory with the mix from Home Depot. I hope to share it with you guys this week.
Thanks for being here, Kathy