Hey guys, I got the rustic red bench finished up and now you can see why it was standing on end.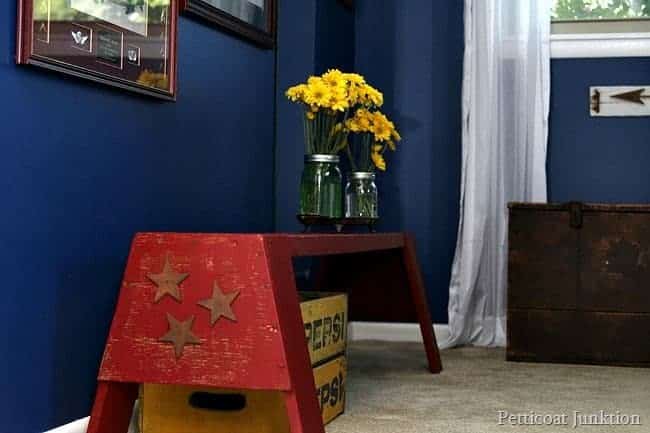 I used E6000 to adhere the stars to this end of the bench and……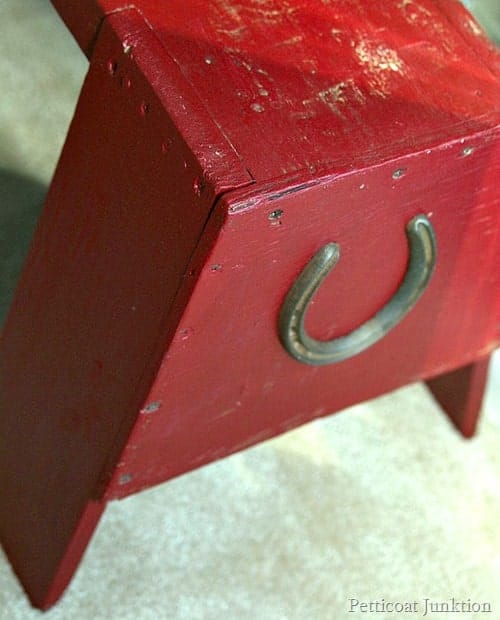 to glue the horseshoe on the other end. I was sitting there holding the three stars in place while the glue dried and I got tired of waiting. I went on to other things when I heard a kerplunk! One of the stars fell off. I glued it back on and stood the bench on end so the stars would lay flat. Did the same thing for the horseshoe after the stars were dry. Do what you gotta do.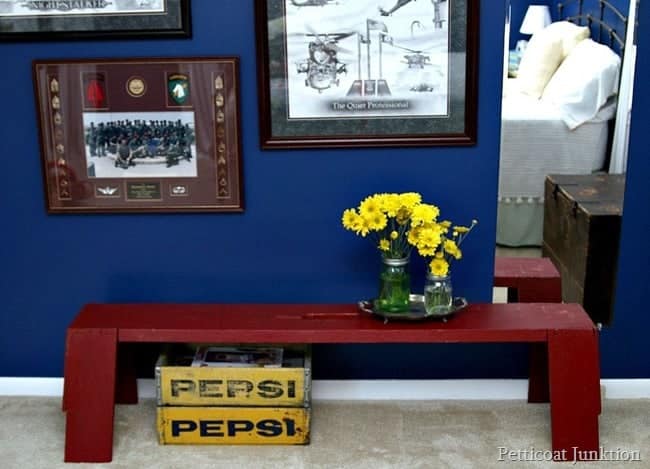 I shared this bedroom yesterday with it all tidied up and guest ready. I thought I would put the bench in there along the empty wall. I really like the less is more thing I have going on. So even though I like the bench and the color is perfect for the bedroom…..I will probably take it to the shop to sell.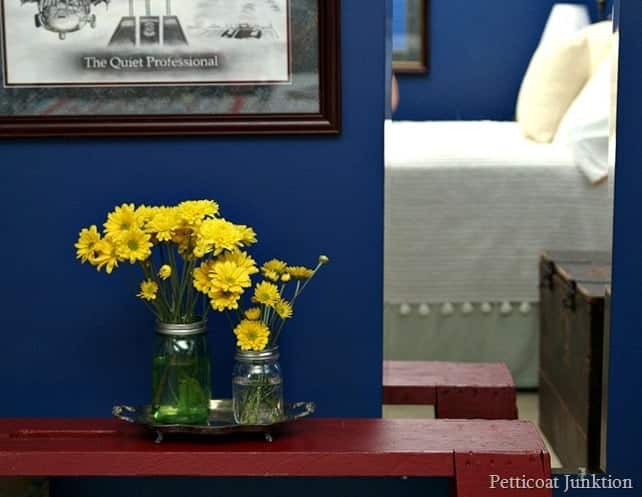 The fresh flowers really pop. Love the bright yellow against the blue wall.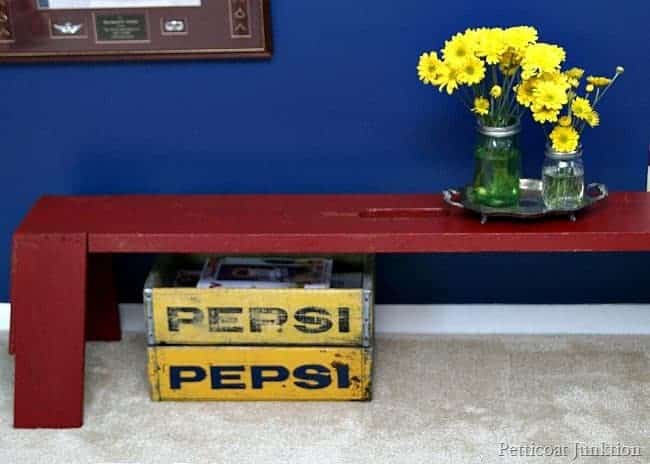 I took the soda crates from the workshop….you know I've been cleaning it…..right? I really have. It's an ongoing process but I'm not stopping until it's in order again. The crates were a couple I emptied while cleaning. I may keep the crates in the house for a while. They are the perfect size to store and display magazines.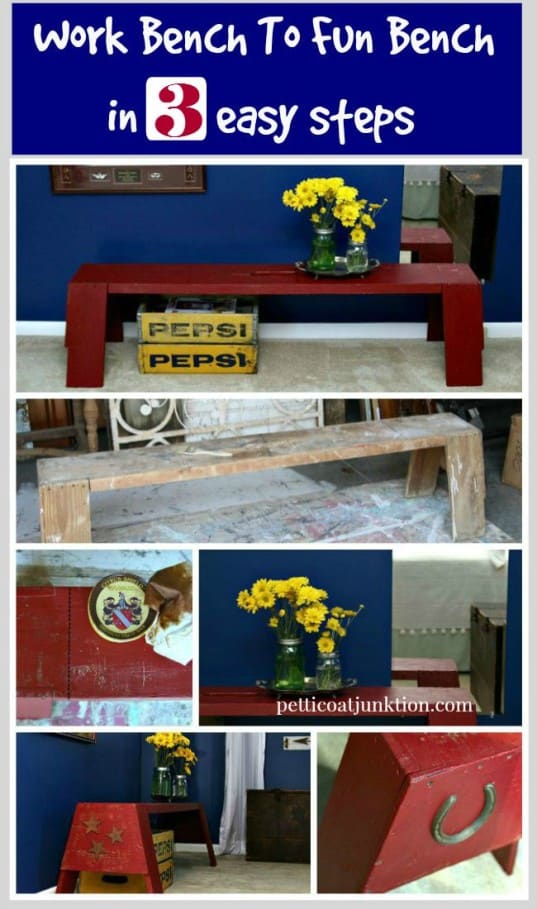 This is a photo collage with the before photo, after photo, and everything in between. You can refer to the makeover post here to see the details of antiquing paint using dark wax.
Thanks for being here and have a great weekend! Kathy
Click here to receive Petticoat Junktion by email for free!
linking to these parties….
Funky Junk Interiors….Tatertots & Jello ..Savvy Southern Style