Coastal Chic
Morning, I finally have that furniture project I promised last week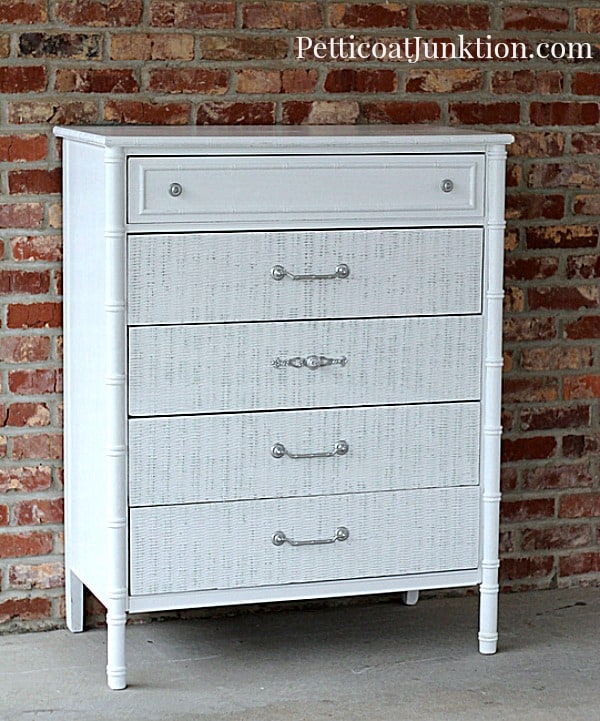 Coastal Chic White Chest
Did you guys have a good weekend?
Who has the day off today?
No college classes for me today, woohoo!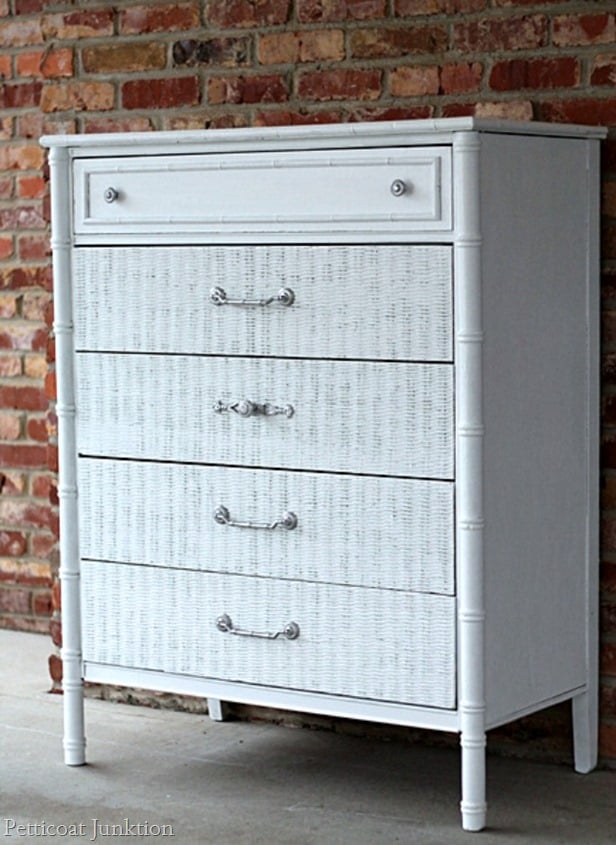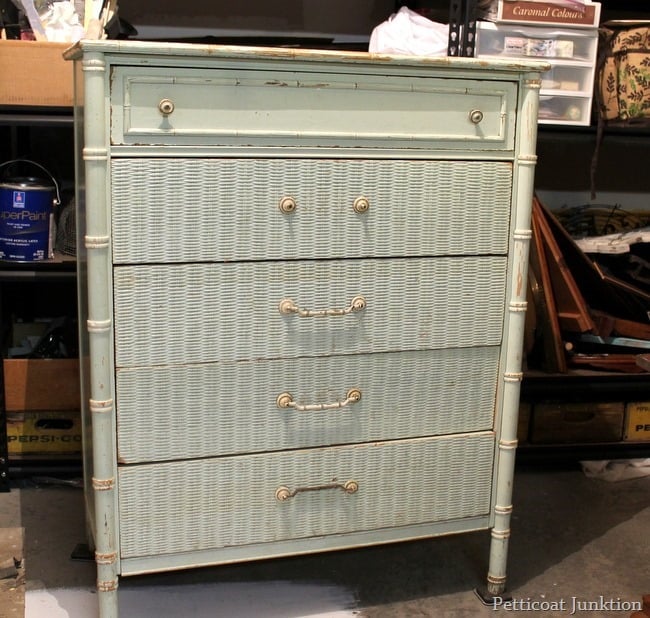 The sad little chest came from My Favorite Junk Shop.
Kind of beat-up but I could see potential there.
The original color is a very pale minty green.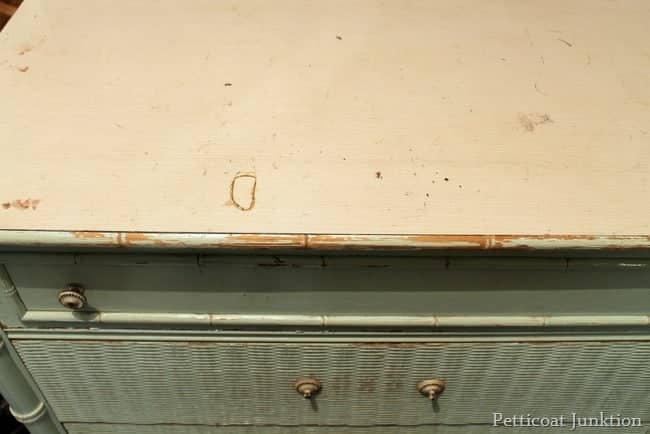 I'm not sure what you would call the finish on the drawer fronts.
I don't think it's real wicker or rattan but I could be wrong.
Some of you may be able to give me a little more info on the style.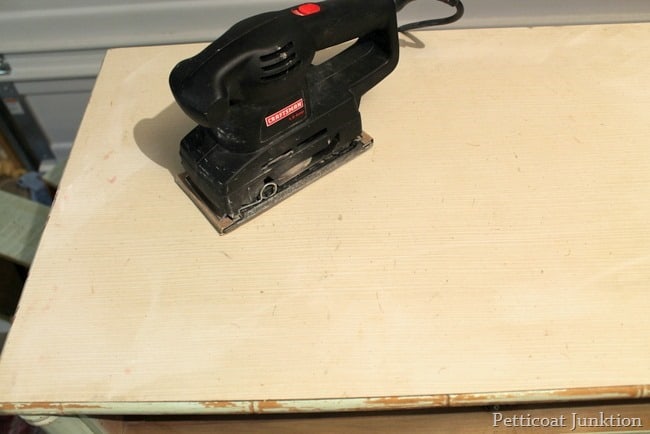 The top is laminate or whatever you call that slick hard finish.
I usually don't worry with sanding it but there were a few spots of fingernail polish and some kind of thick gooey stuff.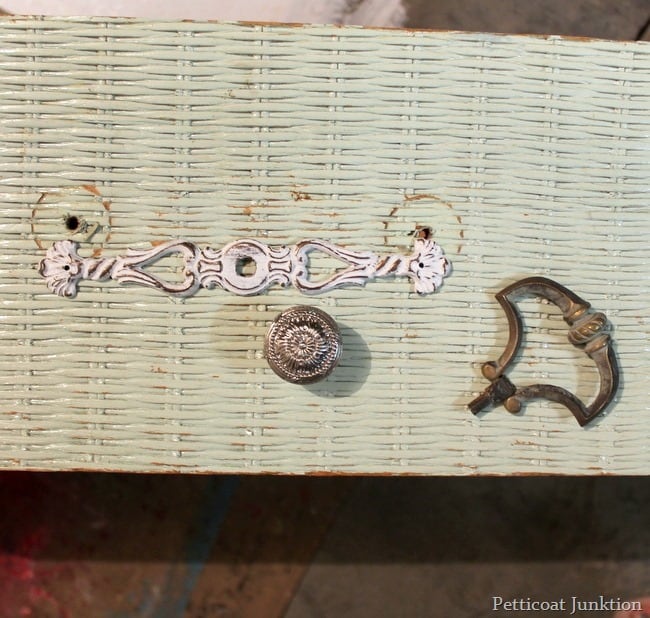 It was also missing a hardware pull.
In my hardware stash I found a piece that covered the original holes so I only had to drill one hole for the new pull.
I didn't have a pull that fit the original holes.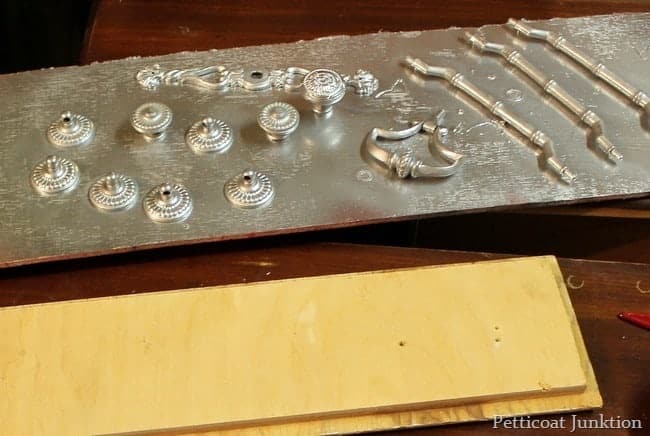 Recently I ran across a furniture makeover with a simple white finish and silver hardware.
I really liked the look so that was what I wanted to achieve with this piece.
With all the wicker detail the chest didn't need a busy paint technique.
I sprayed all the hardware with silver paint.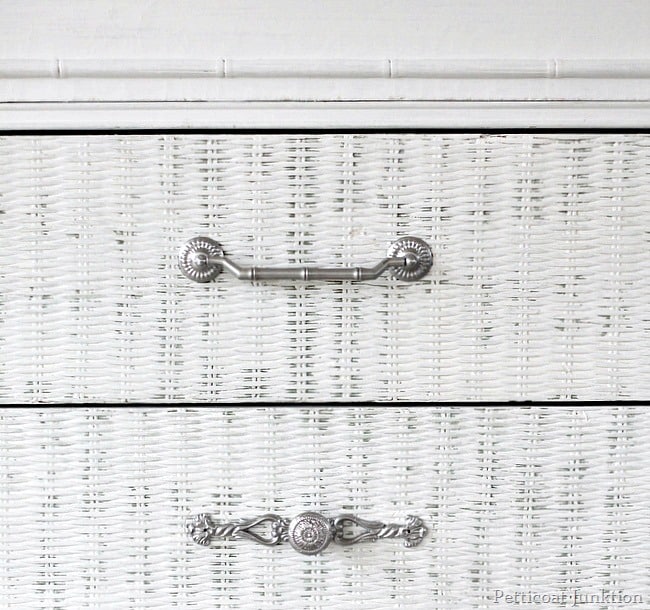 This finish is one that doesn't really photograph well.
I know…it's just me.
I need a professional photographer on call!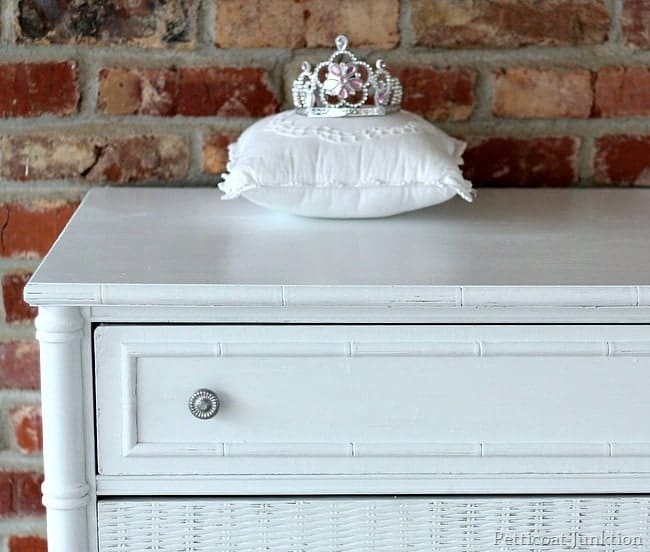 A perfect piece for the little princess in the household.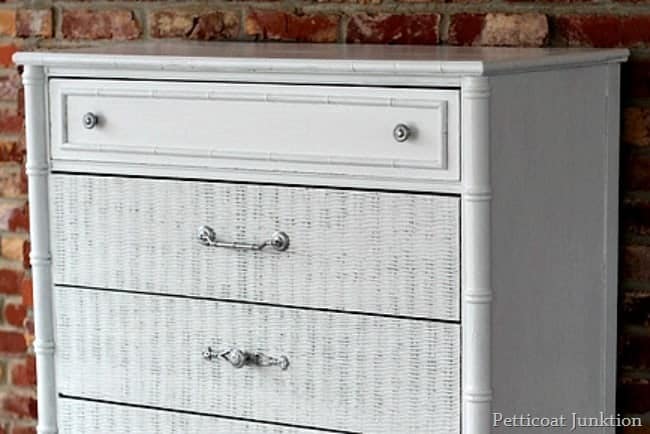 I titled this Coastal Chic because it reminds me of the beach and Florida and furniture found in the condos along the coast.
Yes, I'm having Florida withdrawal.
It's been 4 years since we returned to Tennessee but I still miss Florida.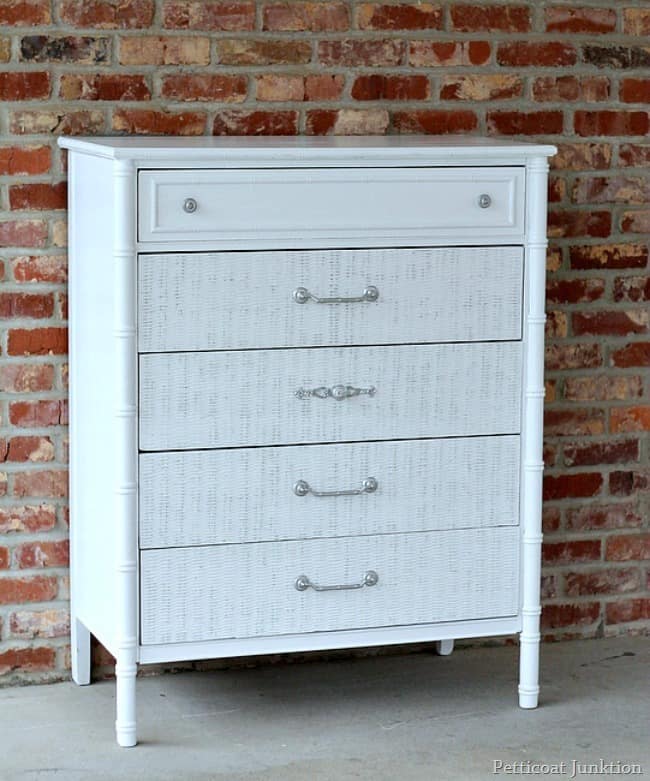 I hope you liked the makeover!
You might find this project interesting......Nautical Style Furniture Makeover.
I have another furniture revival for Wednesday…two in one week…wow!
Leave me a little note below.
Thanks for being here, Kathy
Author: Kathy Owen (Petticoat Junktion)
Kathy is the founder of PetticoatJunktion.com, a home décor blog focused on repurposing and upcycling furniture, old hardware, rusty stuff, and thrifty finds into unique home décor. Kathy's projects have been featured on the Home Depot Blog, Plaid Crafts, Behr Designer Series, and in numerous magazines. Read more about Kathy here.