Boy, I bet you guys thought I forgot how to paint furniture.
I admit I've been a little busy decorating the house for Christmas for the 12 Days of Christmas Home Tour.
Not to mention that my finals for this semester start today!!!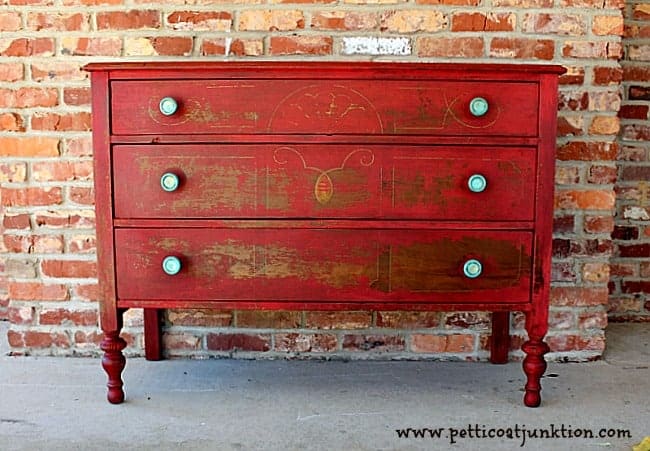 This dresser is such a yummy color…. MMSMP Tricycle Red  .....it has Christmas present written all over it!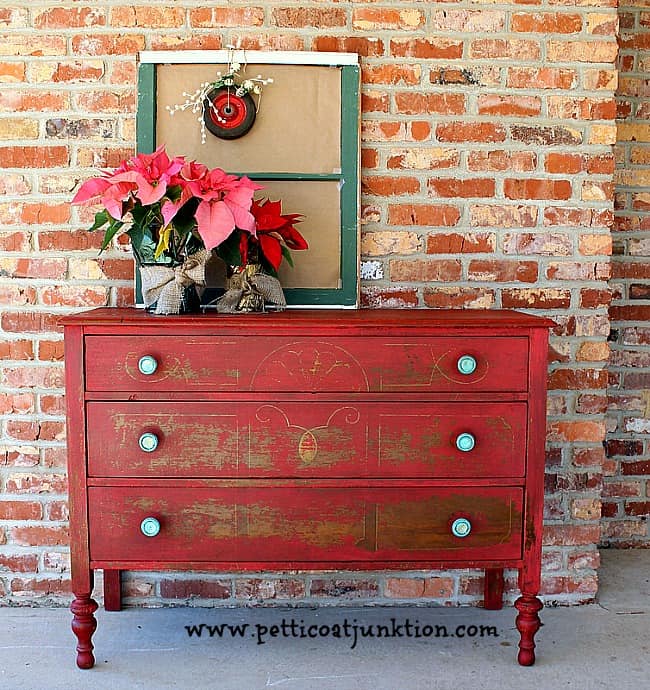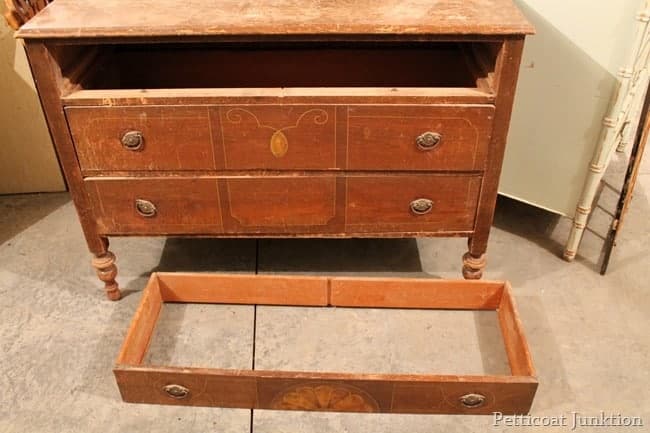 But as you can see it was a mess when I brought it home from My Favorite Junk Shop.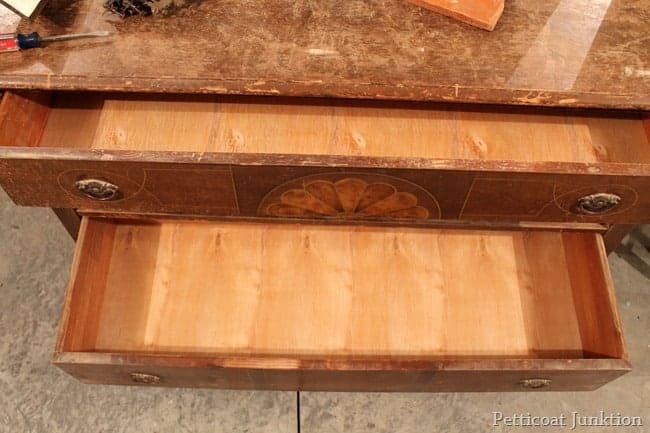 My wonderful husband, the Junktion Technical Specialist, cut new drawer bottoms to replace the two that were missing.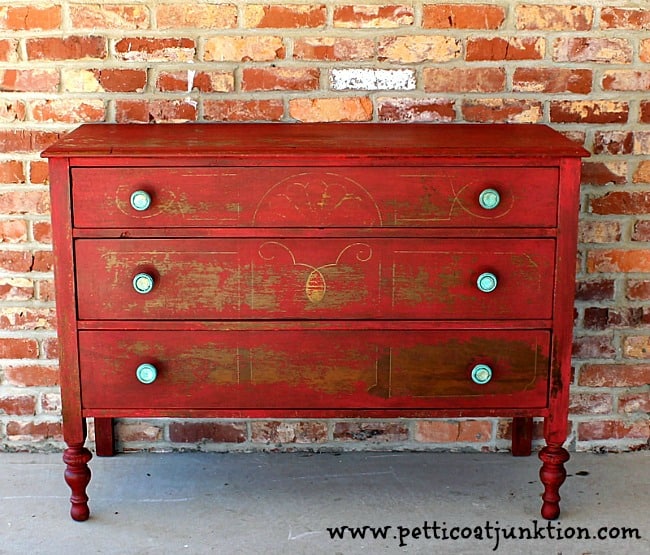 For this makeover I used I applied a coat of dark wax to deepen the color a little.
And for the finishing touch….turquoise knobs from Hobby Lobby.
Links to popular Miss Mustard Seeds Milk Paint projects…..
1.Miss Mustard Seed's Milk Paint in Tricycle Red.…most viewed and most pinned of my projects on Pinterest.
2. Antique Bed painted Vintage Rose special mix MMS …..where you are now!
3. Boxwood Cedar Chest…..Boxwood over a lighter green original paint and distressed
4. Quirky Table…… with about 6 different milk paint colors layered on
Do you like it?…some people don't like the chippy look…..that's ok.
Thanks for being here and have a great day, Kathy