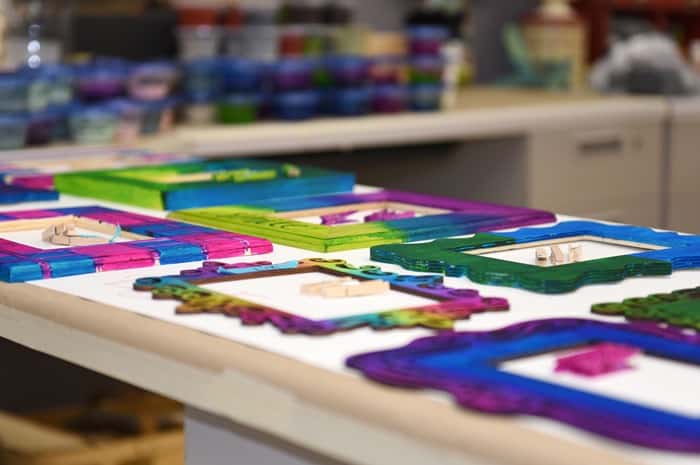 Ultra Dye Bold Color
Plaid Crafts
Hey! What about that photo? Did those bold beautiful colors get your attention? I have to say I love the new Ultra Dye brush on color from FolkArt. I got to try it out last week at Plaid Crafts headquarters in Atlanta. I'm one lucky girl!
If you're a regular around here you already know about the Plaid Creators Team. If you just found me….Welcome! Plaid is celebrating their 40th Anniversary in the craft industry and as part of the celebration they selected a team of bloggers to share inspiration with you throughout the year.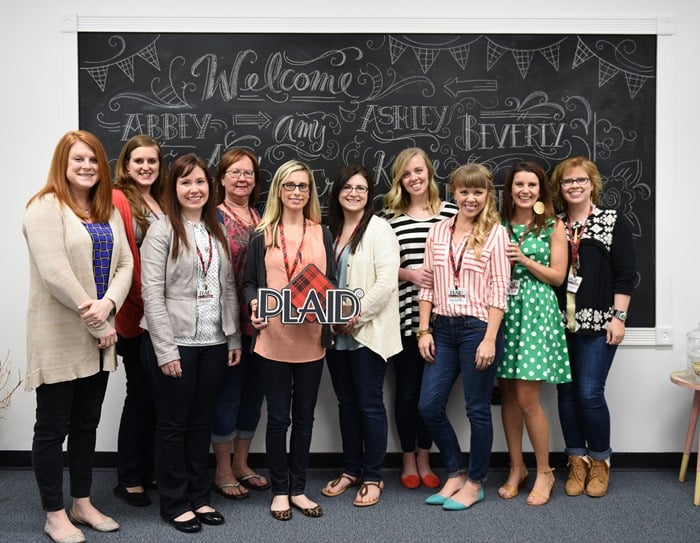 The Plaid Creators from left to right..
Abbey ,  The Cards We Drew
Katie,  Made to be a Momma
Amy Latta,  One Artsy Mama
Me
Erin,  ErinSpain.com
Ashley, Cherished Bliss
Sam and Liz, The Pretty Life Girls
Amy Bell, Positively Splendid
Bev,  Flamingo Toes
We got our craft on with some of the new products coming out in the next few months.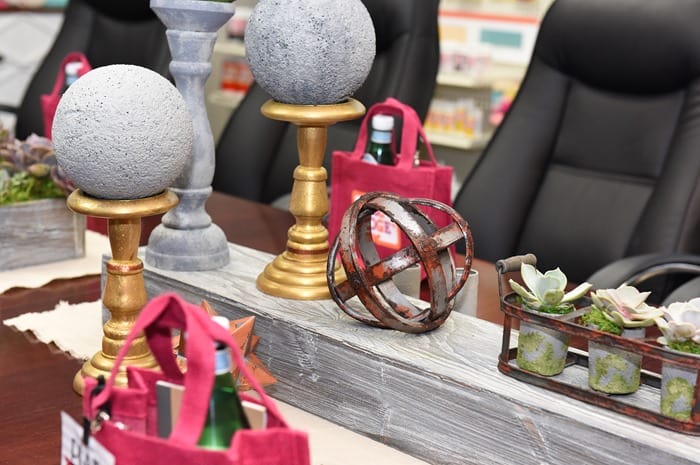 This display on the conference room table features just a few of the thousands of products from Plaid. The long rectangular center piece is painted in the new barnwood finish, the globes are covered with the concrete finish, the sphere showcases the rust solution, and I see the "moss" paint on the plant containers.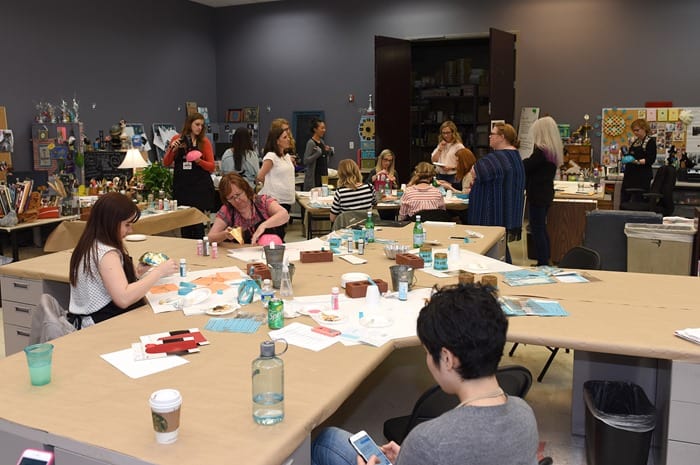 We crafted and talked!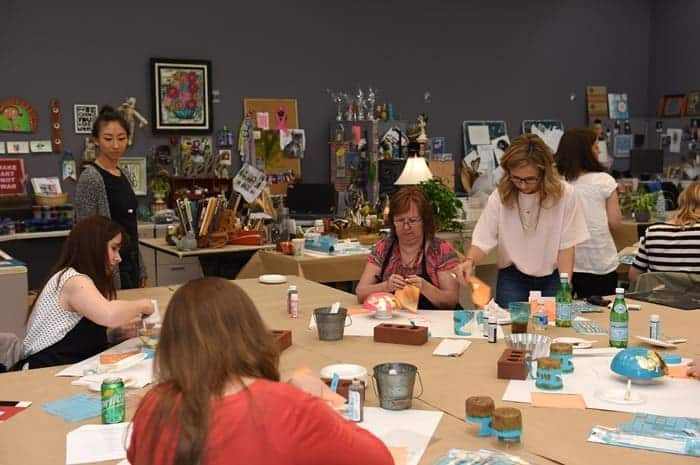 Fun with Gold Gilding Adhesive sheets from Martha Stewart Crafts.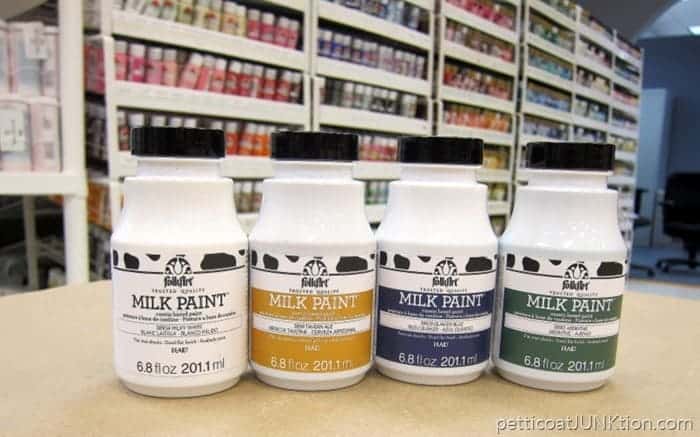 Milk Paint from FolkArt. This is real milk paint made with Casein Protein. The paint went on like butter. You guys know how I love my paint.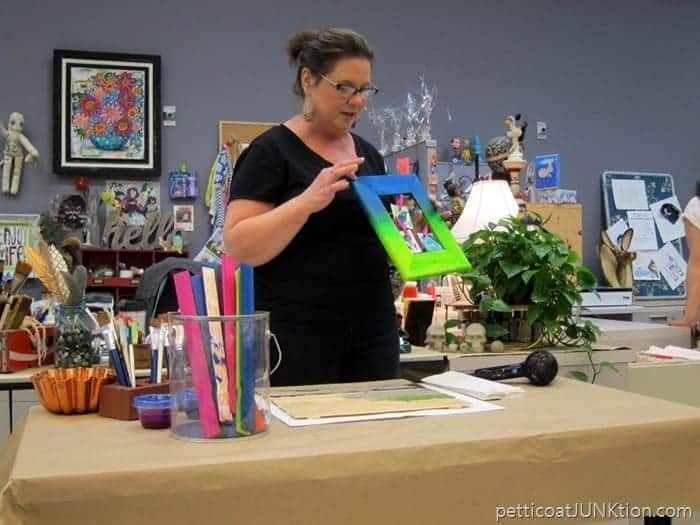 Suzanne showing us the new Ultra Dye product. I can't get over the wonderfully bold colors. I have project ideas for the dye already….just waiting for it to hit the market.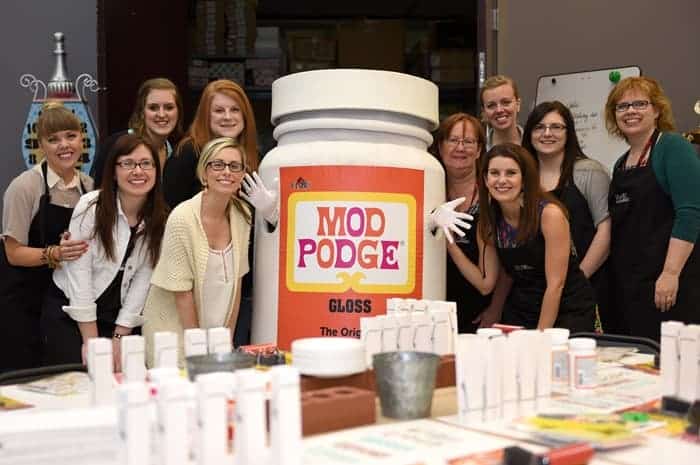 The people at Plaid are a fun bunch. "Glossy" the Mod Podge cutie surprised us with a visit.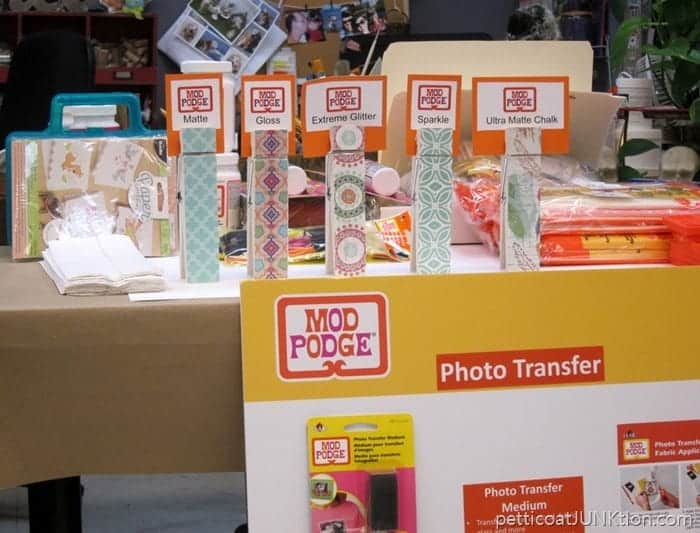 Mod Podge has always had a place in my craft box. My new favorite Mod Podge formula is the Glitter, or maybe it's the Sparkle! They also have an Antique Mod Podge.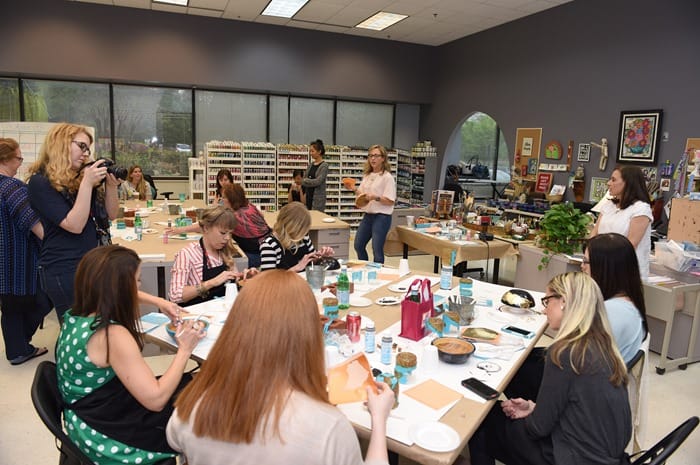 More crafting and talking.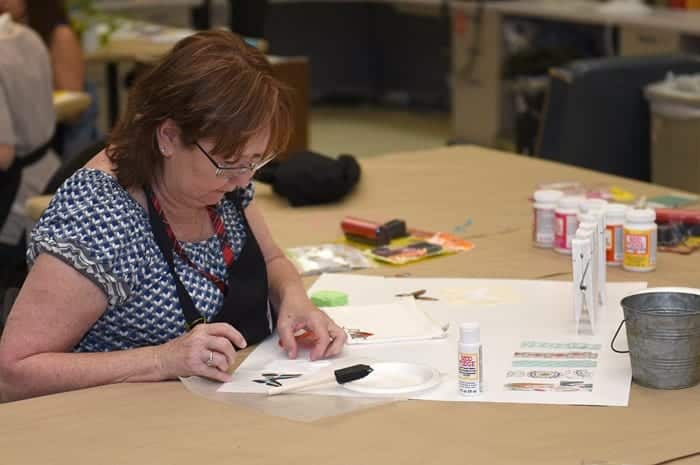 In this photo I'm working with the photo transfer product. I know! Tons of new products.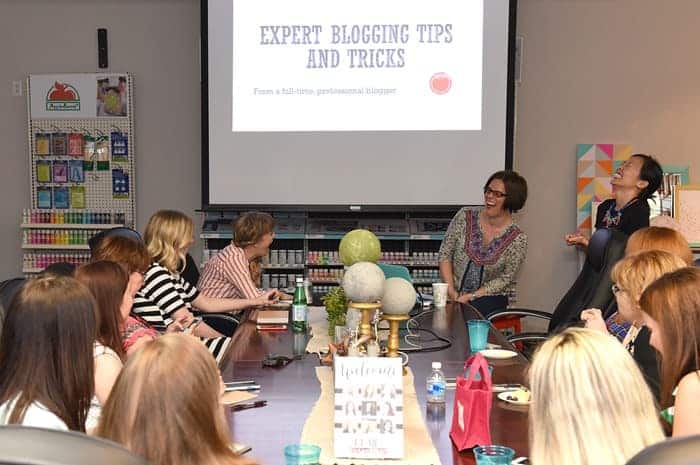 We also had a presentation by Amy of Mod Podge Rocks. She really doesn't need an introduction does she.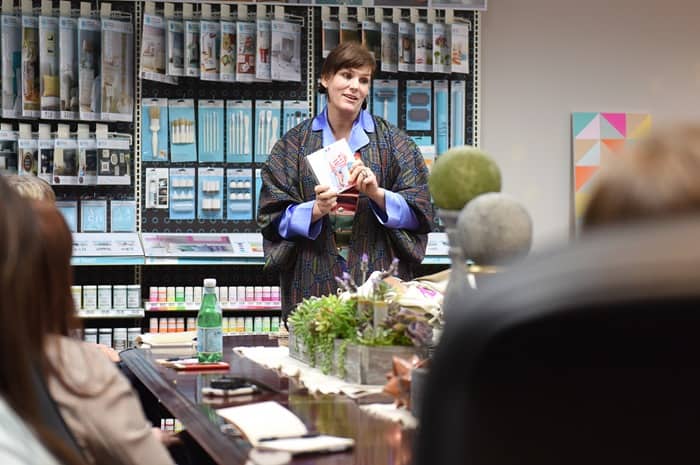 Meet Rachel of Handmade Charlotte. Talk about a bundle of energy…. also an amazing designer.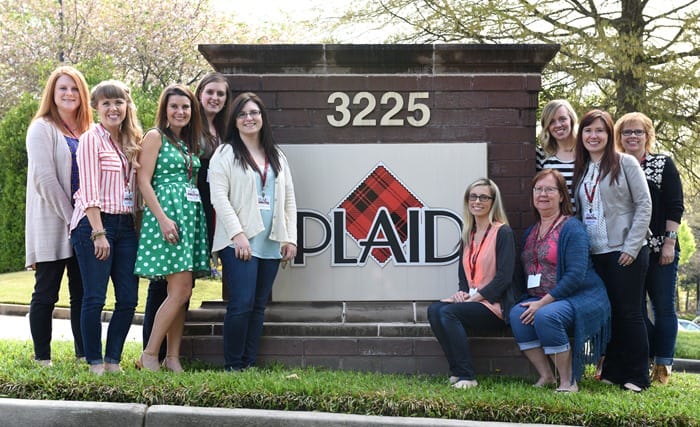 That's it. I hated saying goodbye to the team and the wonderful folks at Plaid but it's good to be home.
What new product do you want to try first? I forgot to mention the etching cream! It really etches the glass, not just sits on top looking all fake and everything.
See you tomorrow.