It's one of those days when I'm smiling and patting myself on the back. The Bingo Game Table project was such fun. I love the colors, the design….everything.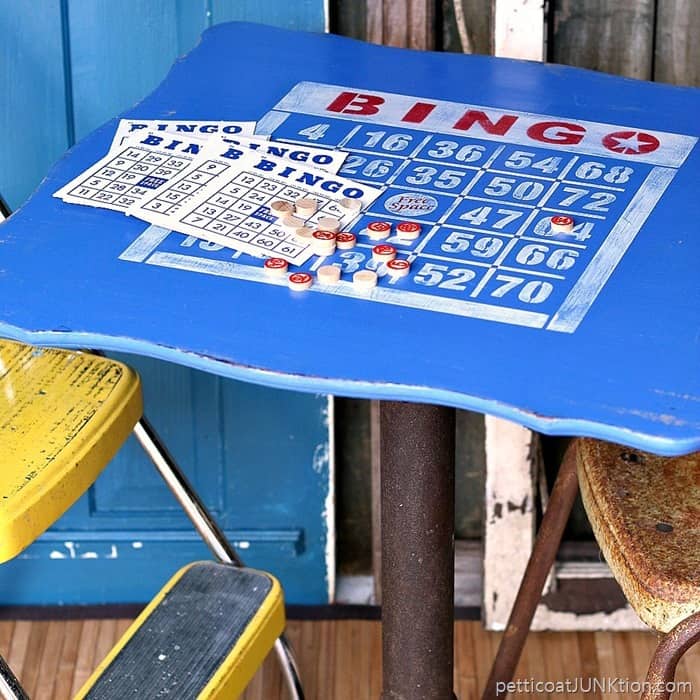 Bingo Game Table
Nothing prettier than red, white, and blue. This table has been through so may changes, you wouldn't believe.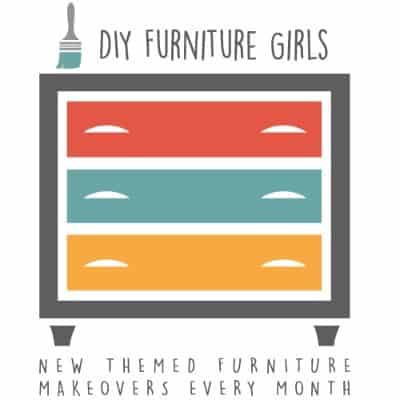 Today is themed furniture day and the theme is words. I didn't have a clue what I was going to do for this project until just a few days ago. Then I came across the Bingo Stencil from Old Sign Stencils. The owner and designer of Old Sign Stencils is Donna from Funky Junk Interiors. Bet you've heard of her. I'm a big fan.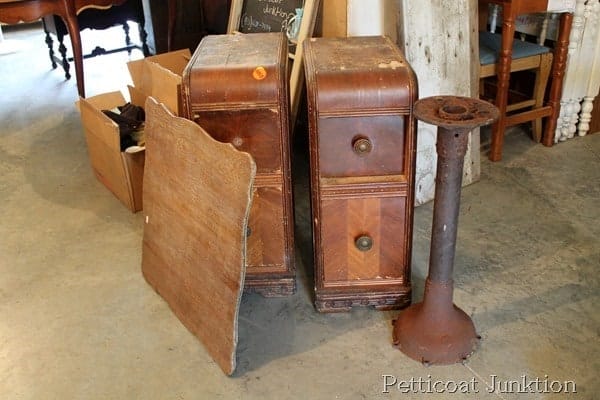 The table started out like this back in  2013. Two reclaimed parts came together to make a unique little table.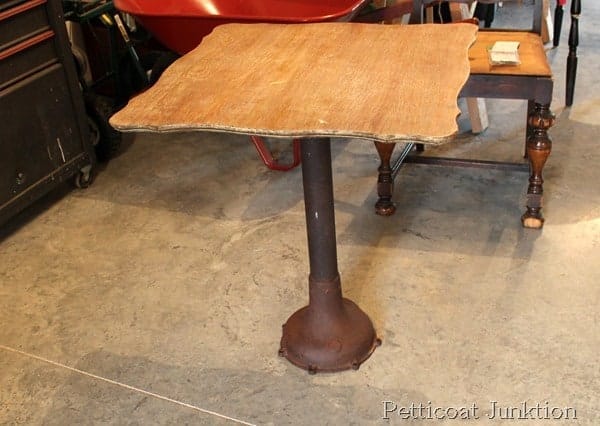 Petticoat Junktion is a participant in the Amazon Services LLC Associates Program. As an Amazon Associate I earn from qualifying purchases.
I'm not sure what that iron thing is, just that it's a car part. What do you do with a rusty car part besides make a table. I applied a few coats of wax to the iron base to protect us from rust!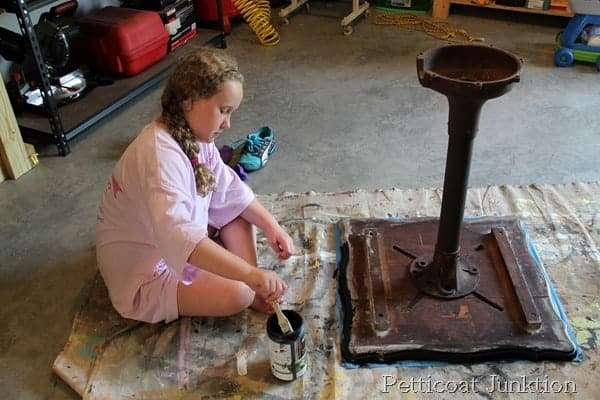 Back when we put the table together our oldest granddaughter, Tenley, claimed it for herself.
She painted the table top purple. Tenley moved up to a bigger table in the workshop a year ago and I claimed the purple table as extra workspace. I made a mess of it with paint drops and spills, Mod Podge, etc.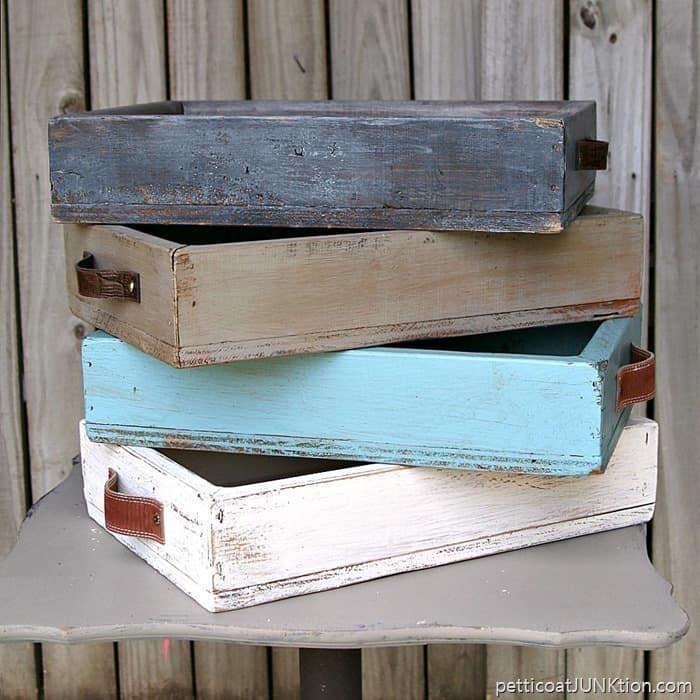 I finally painted it this pebble color about a month ago thinking I would sell it in my booth. Well, I made a mess of it again.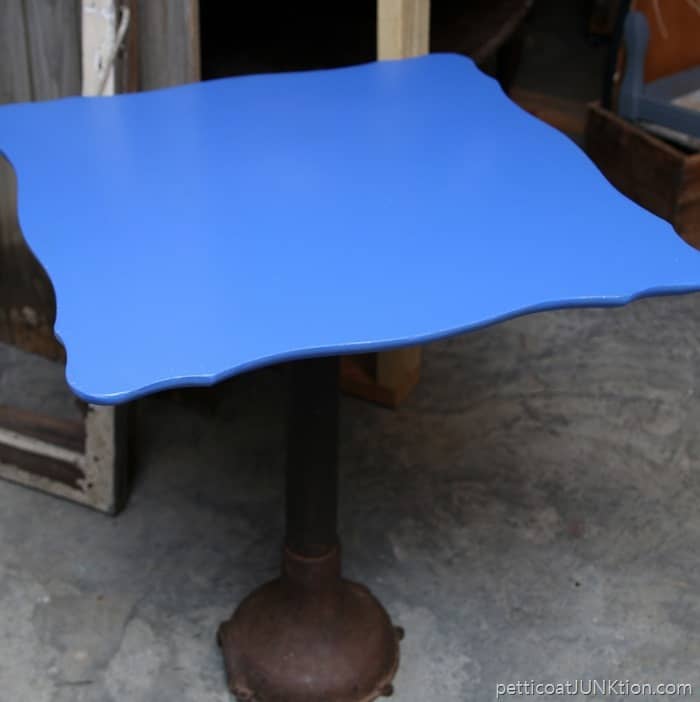 Moving on to the bingo game table project. I painted the table a beautiful blue. I have no idea what the color is. The quart of paint was on the oops shelf at Home Depot and the price was $2. Win-Win.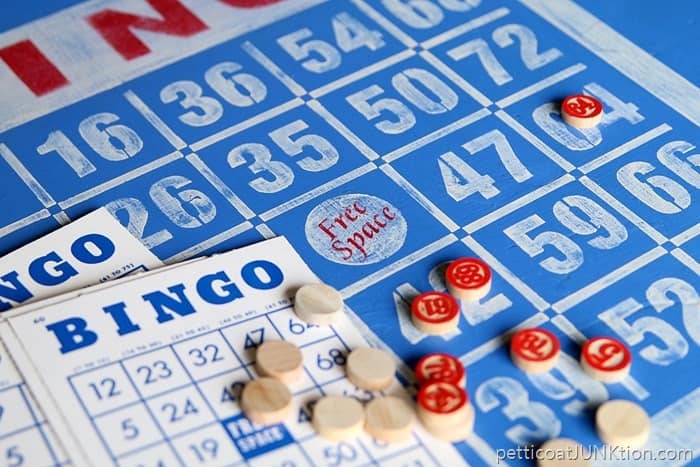 Then I stenciled the Bingo design in red and white.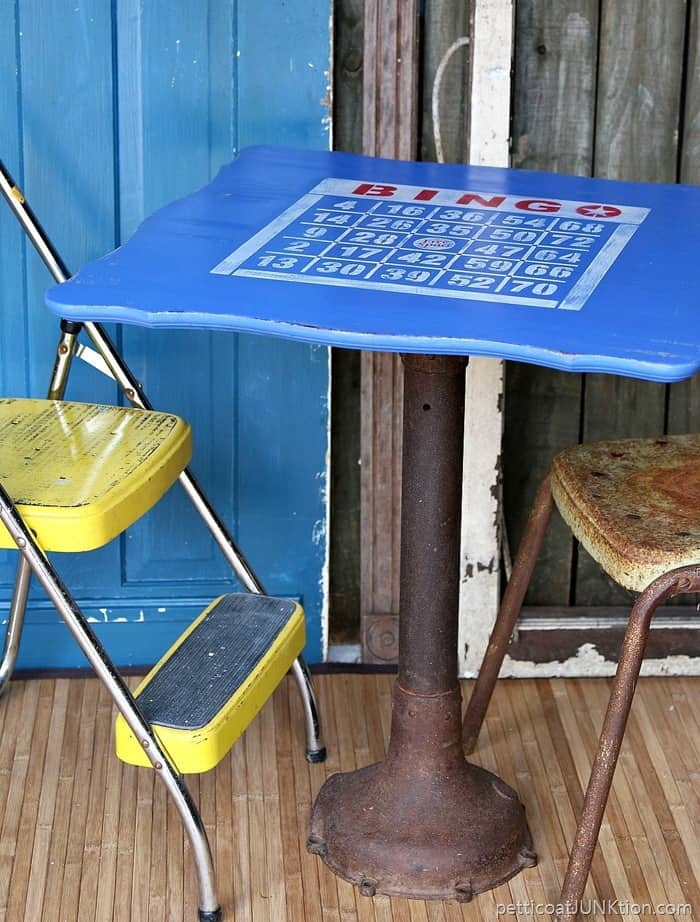 Dressed that little table right up. It's done, no more messing up the top. I'm hauling it to the shop to sell next week.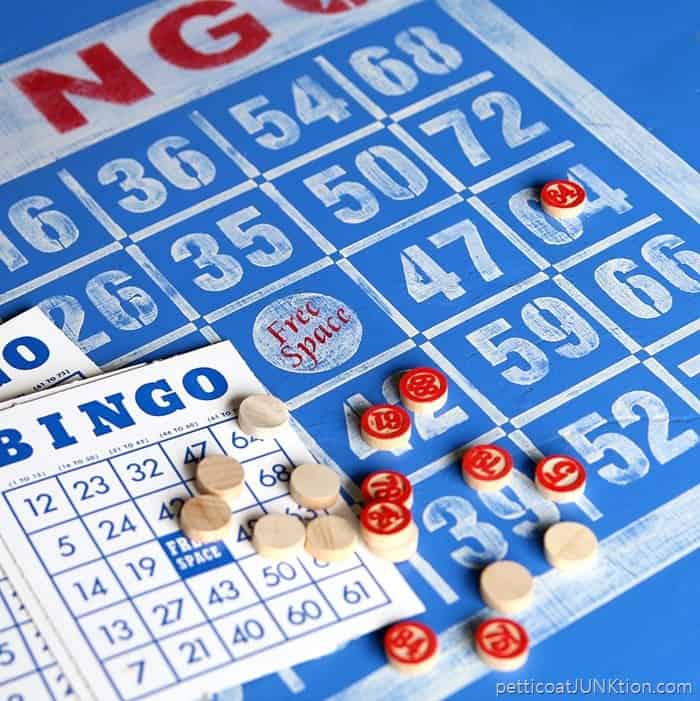 The bingo game table would be perfect in a den or maybe a man cave.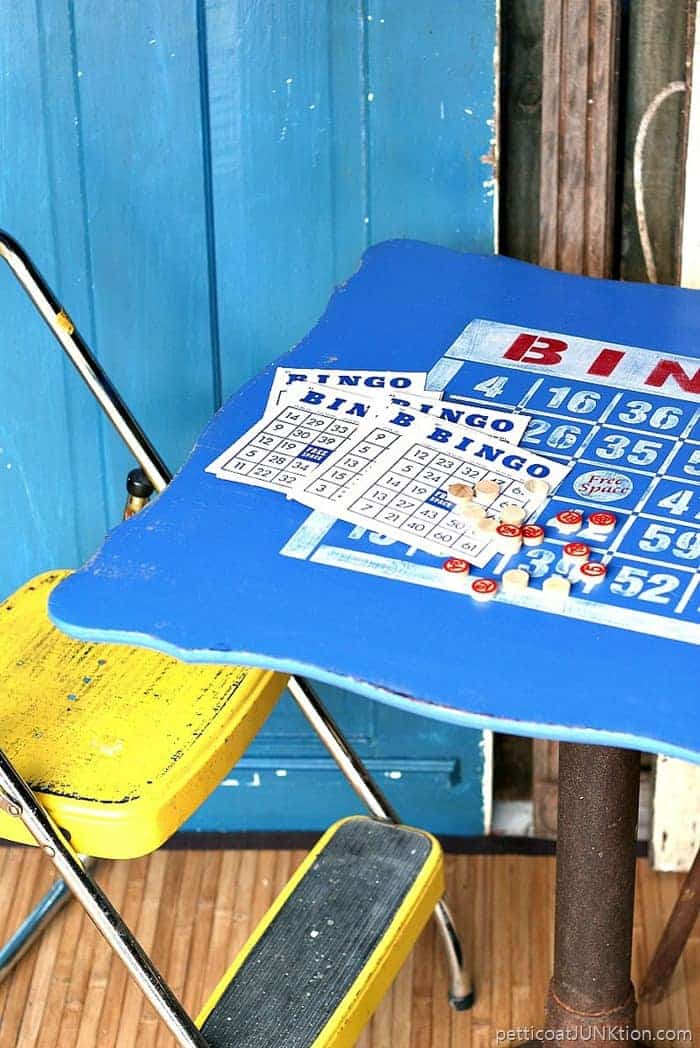 What do you guys think about my little bingo table? I can tell you for sure it looks a lot better than when it was purple.
I'll be back next week with the stencil tutorial and details about the table top finish. Time to see what the other girls have been up to. Just click the photos below. Have a great day and I'll see you next week.

update: see the paint details here: Bingo Table Tutorial