Workshop Construction Is Happening
Workshop construction is underway! We've been talking about building a workshop for years so it's time.We went on vacation and came back to find out contractor breaking ground for the workshop. WooHoo!
The JTS and I have been at the beach on a needed vacation. I didn't take my laptop. I took a break from blogging, email, Facebook, etc. Just wanted to enjoy family.
I hate having my picture taken. Why? Because it looks just like me! I have to learn more about photo editing so I can edit myself to look like Michele Pheifer or someone equally hot. The photo was taken on the balcony of  the condo at Gulf Shores.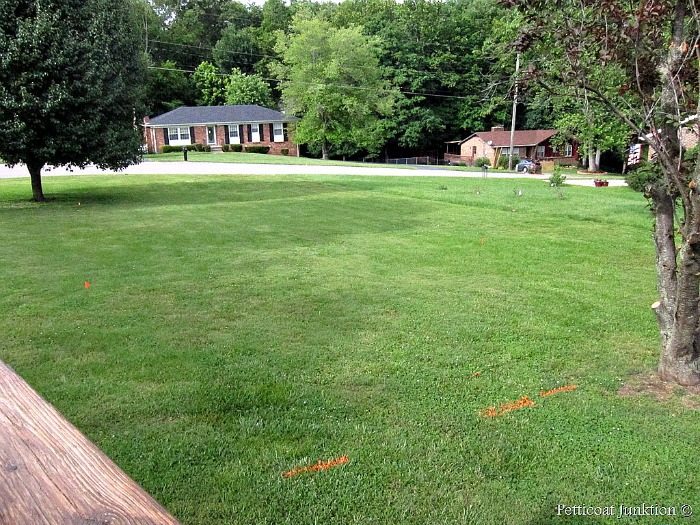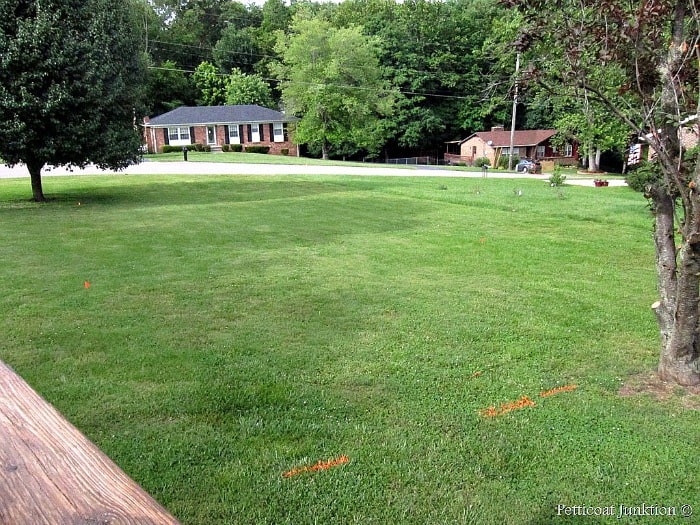 While we were away, the construction fairy came to our house. We're having a workshop built. It's going to be awesome. I'm soooooo excited. I'll be sharing pictures of the workshop construction along the way…….starting today!
The photo above was taken from our deck on the back of the house. We have a really large corner lot so plenty of room for a workshop. This one is going to be big. It will have a bathroom with shop sink and a toilet. No shower or bath. There were all kinds of different color lines painted in the yard. I guess for, well I don't know. Will wait and see.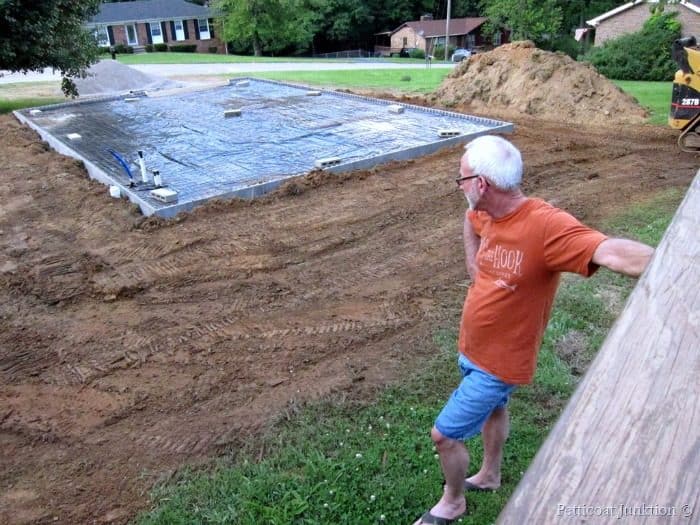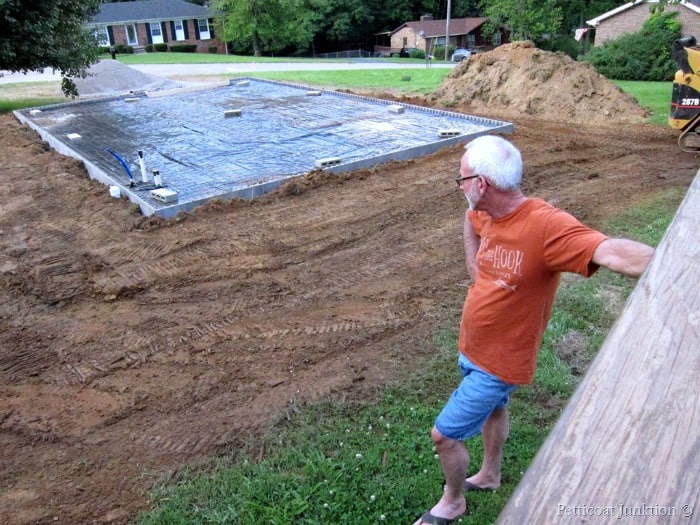 View from the deck with Ray checkin' everything out. It's going to be an exciting few weeks.
This is what we saw when we pulled into our driveway yesterday. End of day 3 of construction. Ready for  the concrete to be poured at 6 a.m. tomorrow. Lots of progress for 3 days. The workshop is  24×36 feet. Pretty big.
We've talked about this workshop for eons. We finally had an estimate of the cost then we quit discussing the workshop. When our contractor called to say he could start on the shop soon, we cut and cut and cut some more and now we can have it built and still put food on the table!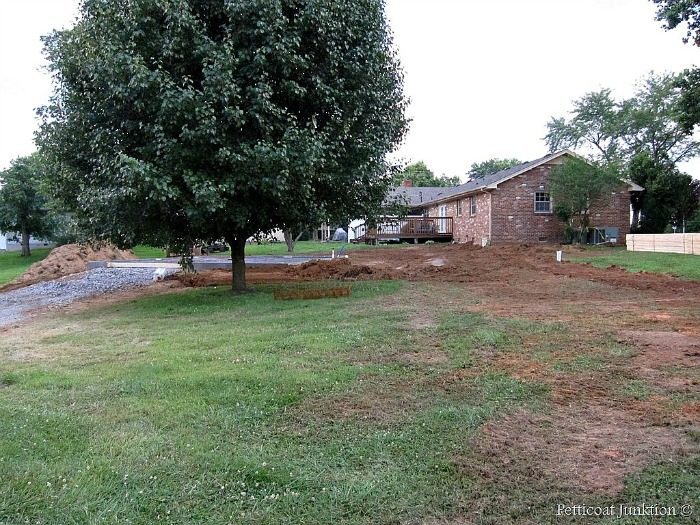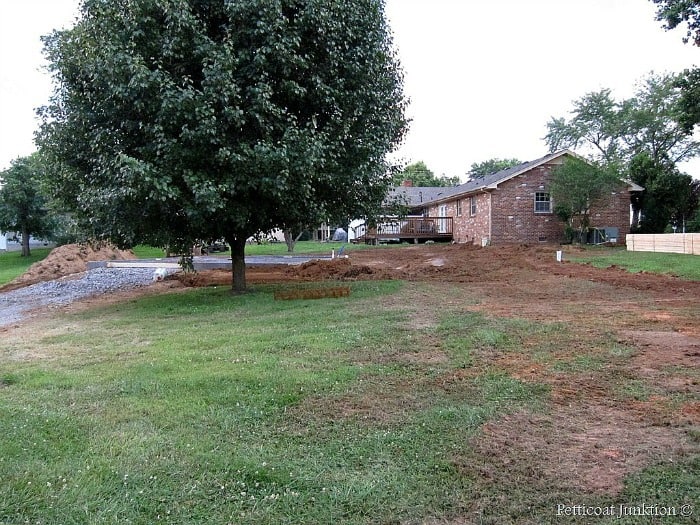 Workshop Construction
This is the opposite end of the workshop. The workshop will have a garage door on one end. We call it the workshop/garage but it's mostly a workshop. It will be used to store tools, motorcycle, bicycles, etc. and the best  part…… storage and workshop space for my furniture projects.
When I started painting furniture we lived in Florida. We had a small apartment with a tiny balcony and I painted on it. Then we bought a house and it had a 12 X 16 outbuilding where I painted when the weather was bad but I usually painted furniture in the backyard. This building will be so nice.
The driveway for the workshop  will come from the side street. Our home was built in the mid-sixties when the lots were nice and large, not little cracker box lots where you can touch your neighbors house from your bedroom window. Having a corner lot is a plus.
I'll keep you posted on the progress. They are pouring the concrete as I'm typing.
Tonight I have a furniture project to share. I enjoyed taking a break and visiting with family but it's always nice to be back home.
Thanks for being here and have a great day, Kathy