My little thrift store wreath score is making a big impact. All it needed was the right companion.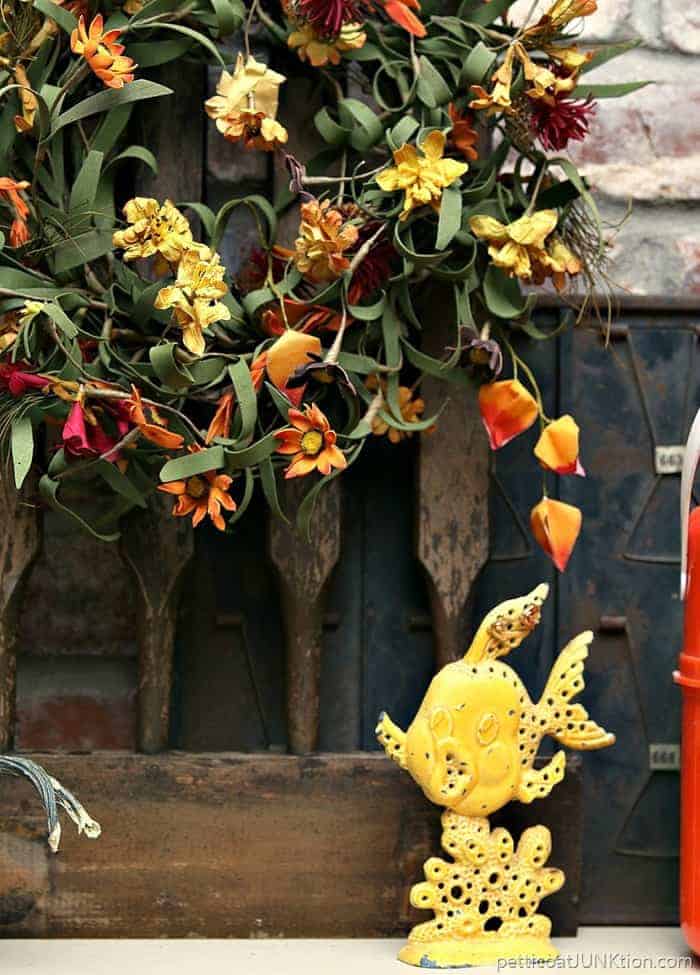 Thrift Store Wreath
Today is Thrift Store Décor Day. As I always say, it's one of my favorite tours. Thrifty is my middle name. Really it's Diane. I bet you guys didn't know that. Fun Kathy fact for the day!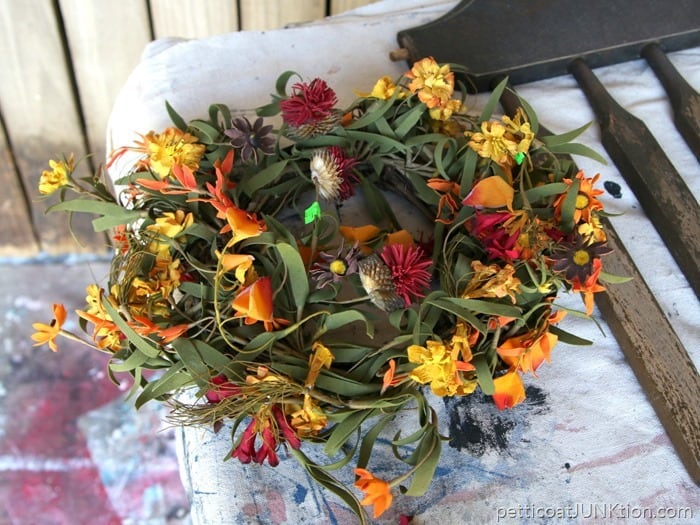 I put these two thrifty finds together to make one beautiful wreath.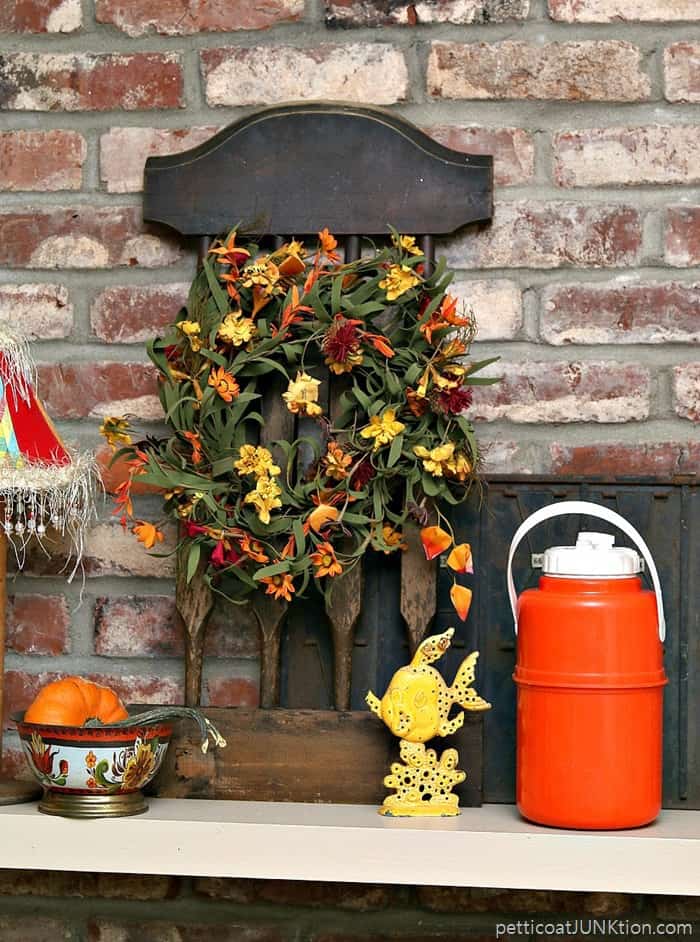 I found the wreath at Goodwill for 99 cents and on the same day I found the reclaimed chair back at My Favorite Junk Shop. I knew I had the perfect mate for the wreath when I spotted the chair back. Win-Win.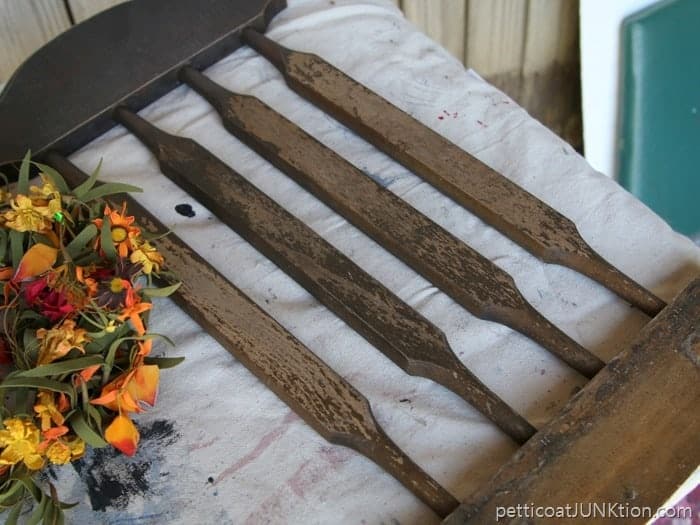 I cleaned up the chair back and gave the wreath a little love by straightening and primping the flowers.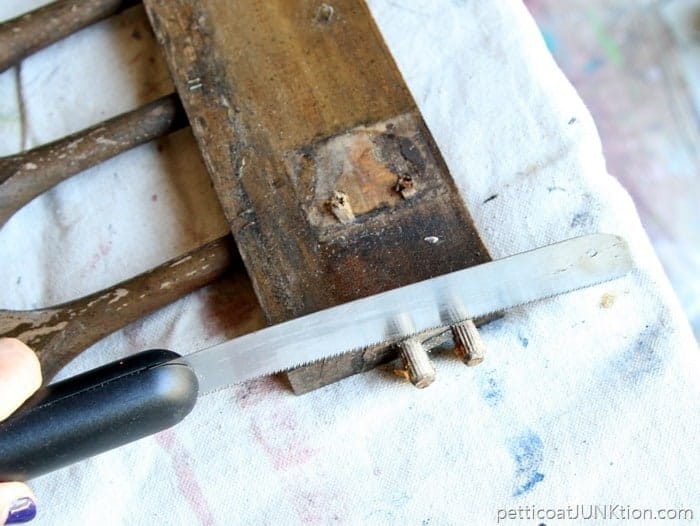 I cut off the dowels and sanded the rough parts of the chair then I did a wax job with Howards Neutral (clear) wax.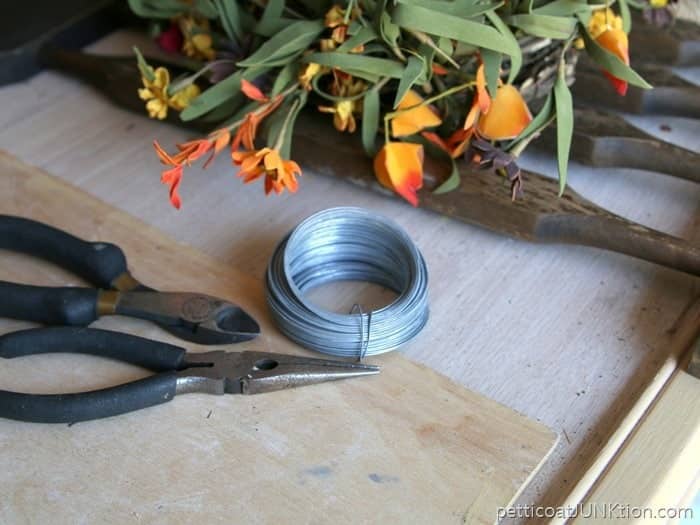 To attach the wreath to the chair back I used wire. I find it holds better than string or twine.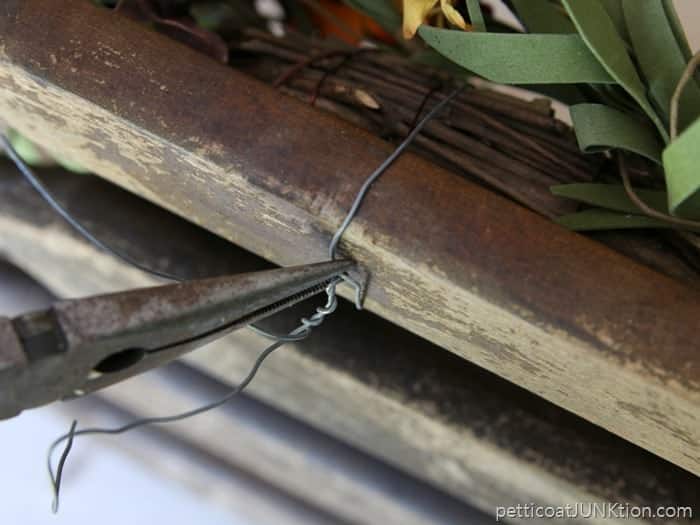 I used wire pliers to twist the wire tight and then cut off the excess with wire cutters.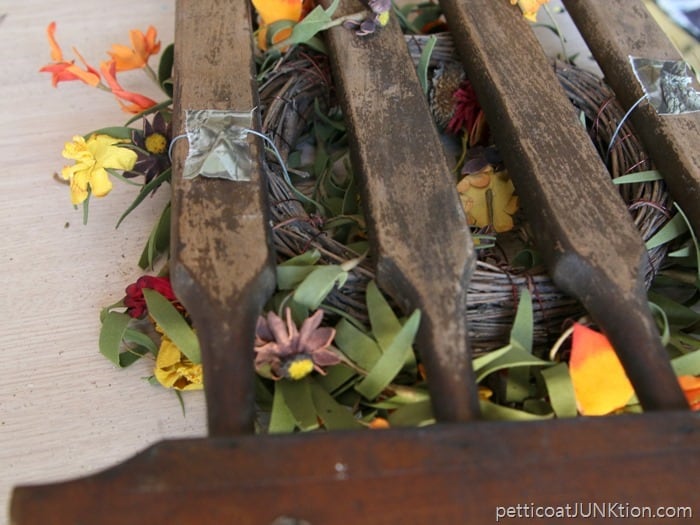 A little camo Duck Tape and you can't even see those wires (insert smiley face). No, really I applied the tape over the wire to protect whatever the wreath is hanging on. I could have swiveled the twisted cut ends of the wire around to the front under the wreath but that was too much trouble.
No need to attach a hanger to the chair back. It just slips over a nail or wreath hanger.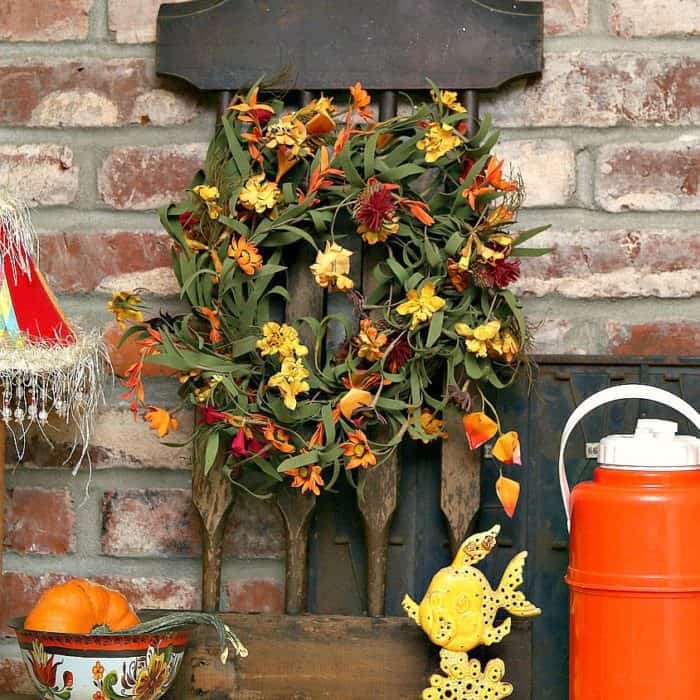 See how easy that was. The day I took photos it was raining so instead of the wreath on the door the wreath is on the mantel. I also like to show off the little earring girl. I just love her. Another of my thrifty finds.
update: I hung the wreath on a rake head and hung it on the front door. See it here!
Let's see what my thrifty friends have for use. Just click the pink text links below.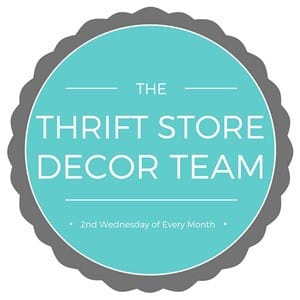 Our Southern Home - Farmhouse Stool
Domestically Speaking - Painted Owl Lantern
My Repurposed Life - Side Table Makeover
My Uncommon Slice of Suburbia - Picture Frame Turn Serving Tray