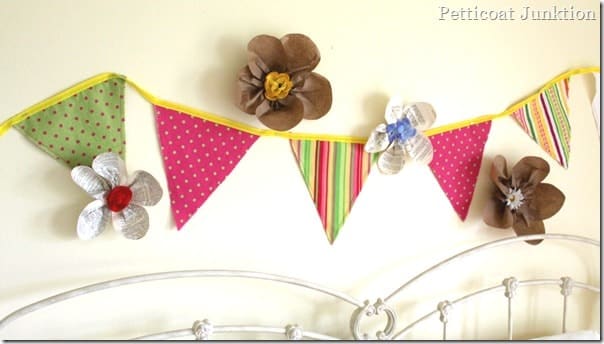 pretty paper flowers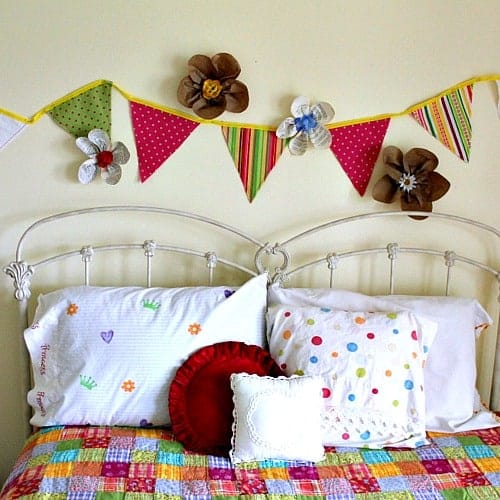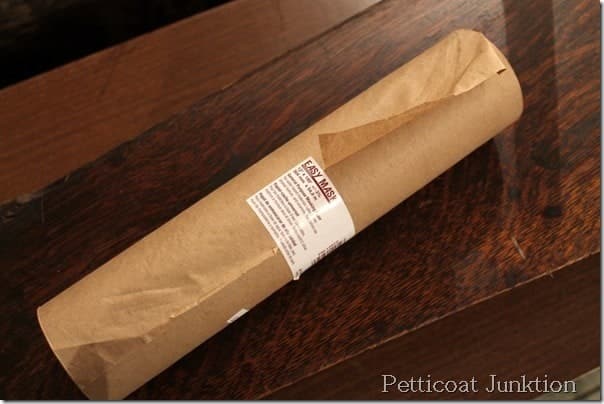 It all started with this roll of paper from Habitat Restore.
I paid $2.50 for the roll and since then I've seen the same paper at Harbor Freight for $2.99.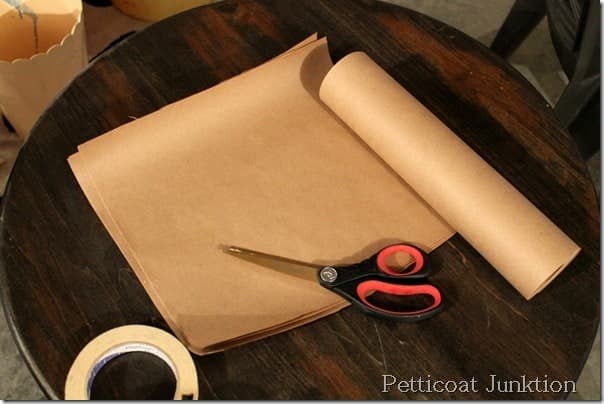 A while ago in a home décor shop I saw some flowers on the wall that looked like they were made from brown kraft paper….. and they were really BIG.
Well this paper is pretty thin so I thought I would try to make flowers with it.
I cut several pieces of paper, no measuring, no real plan.
I'm wingin' it here.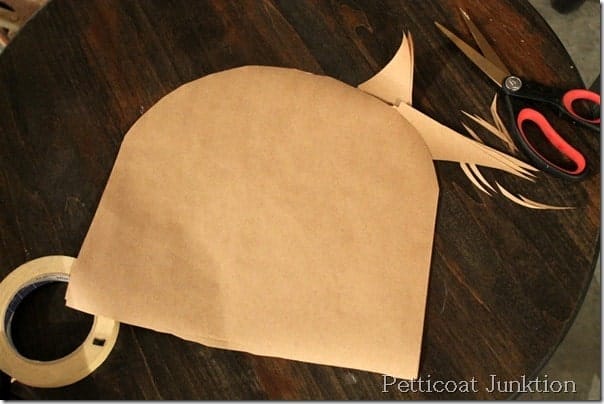 Then I cut a curved end for the petal.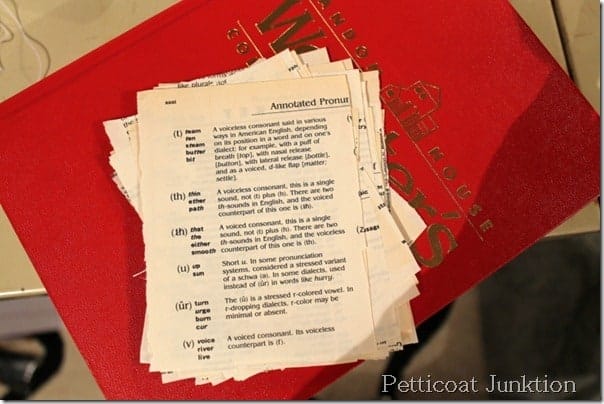 As I was working at my desk I spotted some books I picked up at the flea market.
I have a plan for them but haven't put the plan in action yet
So I tore some pages from the book and cut them up for flowers too.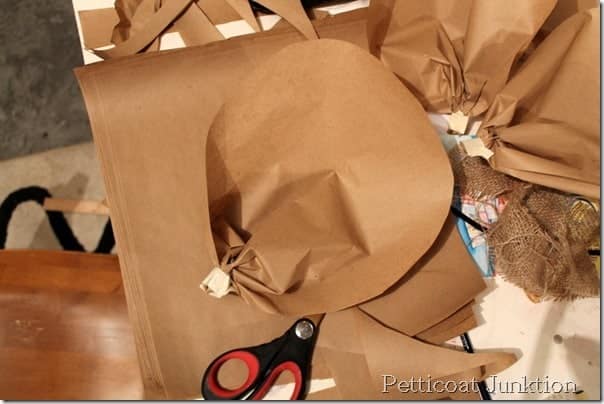 At this point I gathered the straight end of the paper and wrapped some masking tape around it.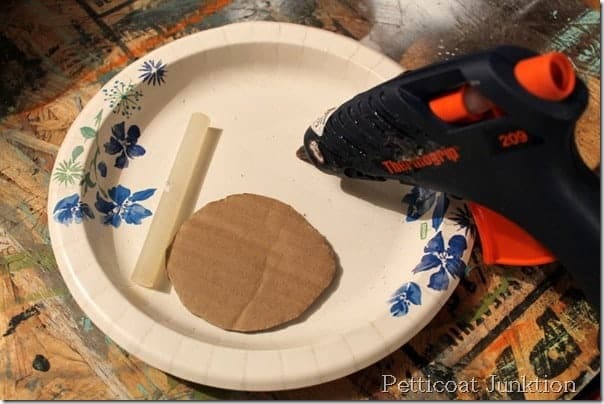 Next I cut some circles out of a cardboard box and got out the hot glue gun.
I was recycling and using whatever was on hand.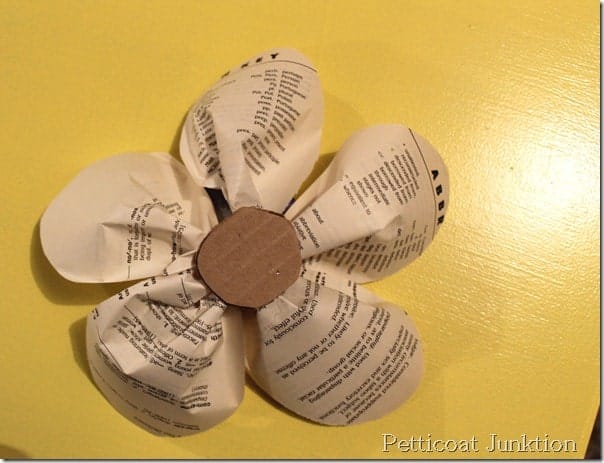 I hot glued the petal ends to the cardboard circle. Each flower has 5 petals.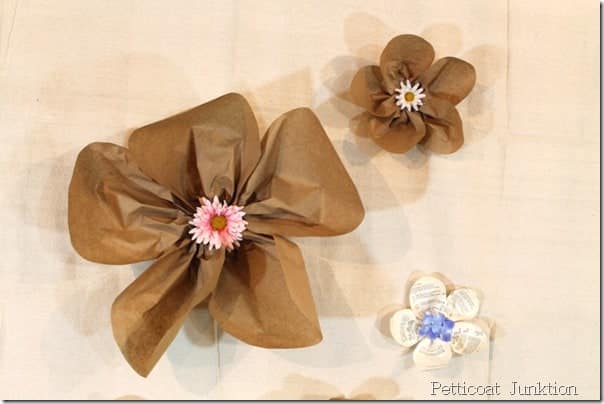 I grabbed some artificial flowers and hot glued a flower to the center of each paper flower.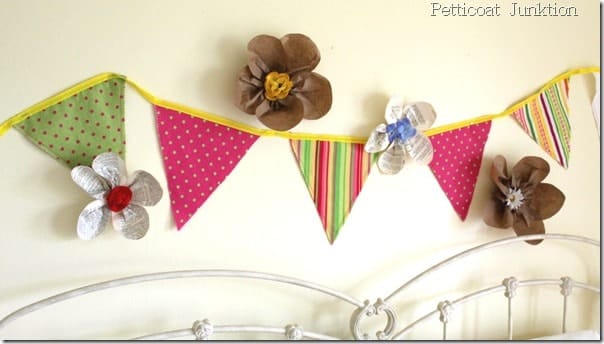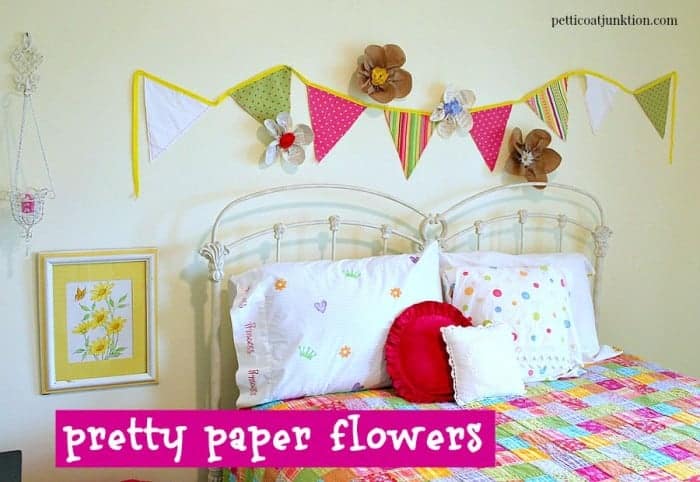 I used double-sided sticky white tape to hang the flowers in my granddaughters room at my house.
I purchased this banner last year and hung it above her bed.
I like the little flowers the best.
The big ones, not so much.
As you can tell, I just threw them together
An easy project and definitely an inexpensive wall décor.
What do you guys think?
I always love hearing from my readers.
You can leave a comment at the bottom of this post by clicking comments under the social media icons.
I give this info because I had a friend tell me she didn't know how to leave a comment.
Thanks for stopping by,   Kathy