This simple wreath is perfect for this lazy girl. I put it together from two junky things I found in the midst of cleaning and organizing the workshop. I can hear you laughing now. I'll never get the workshop cleaned and organized. I like to think I will.
I also wanted to remind you about the two giveaways. Still time to enter both. The links are at the bottom of this post.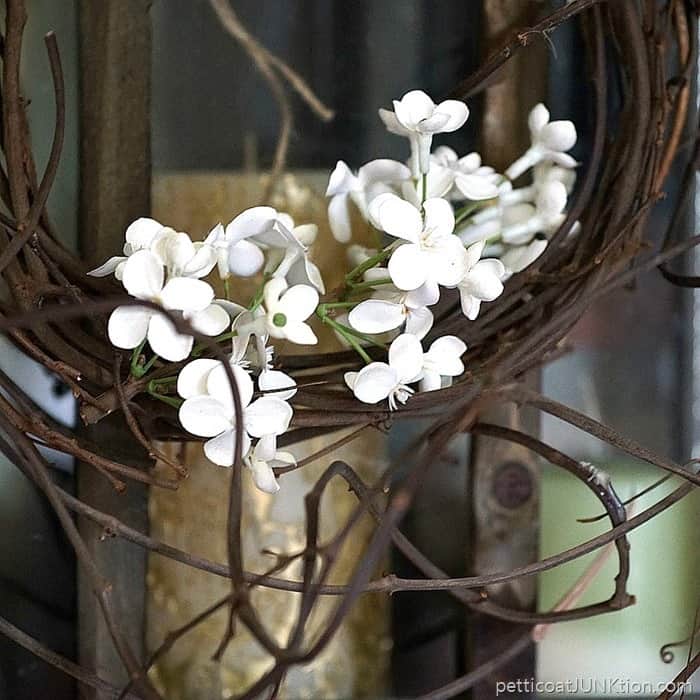 Simple Wreath
A look at just a bit of the wreath. Those white flowers are soooo pretty and they're the perfect contrast to the grapevine.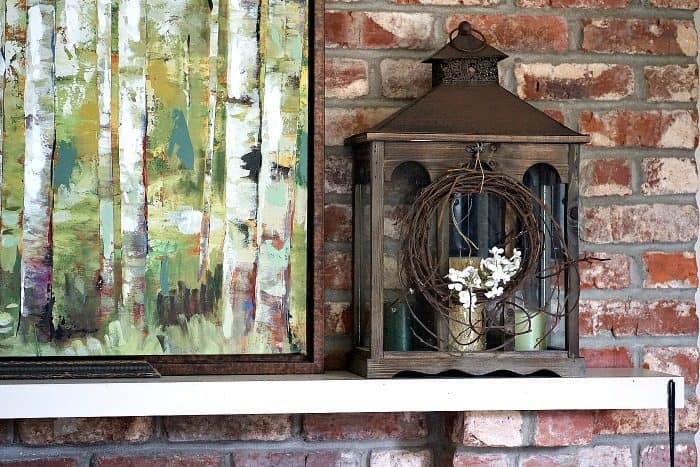 Now I'll walk you through the project process.
A look at my workshop. At least a part of the workshop. What a mess. Every once in a while I get the organizing bug. Mainly because I run out of space to work. It's also hard for me to work with clutter everywhere. My mind goes a little crazy. I can't focus on any one thing. Does that make sense?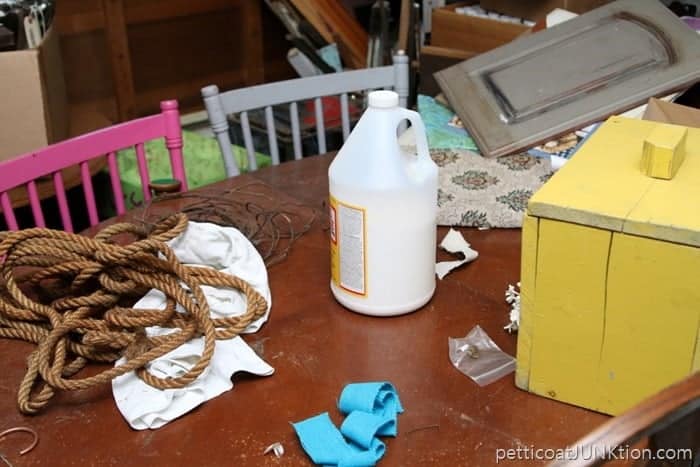 For this organizing episode I started with the table. It's a great catchall place.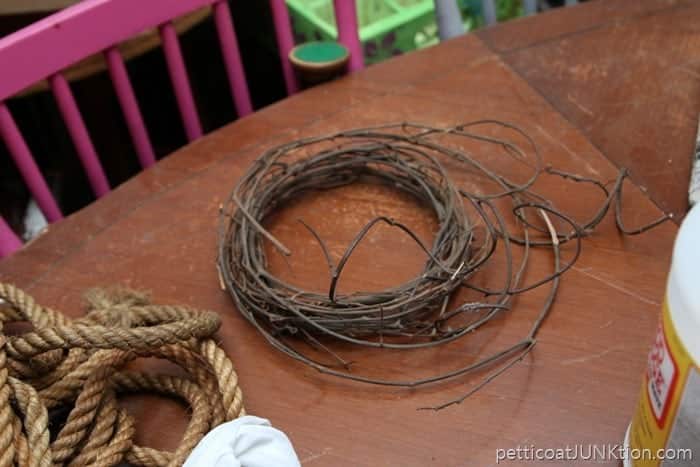 The partial wreath was hidden under a couple of things. I think at one time it was part of a larger wreath. I pulled this bit out of the middle of the large wreath for some reason or other.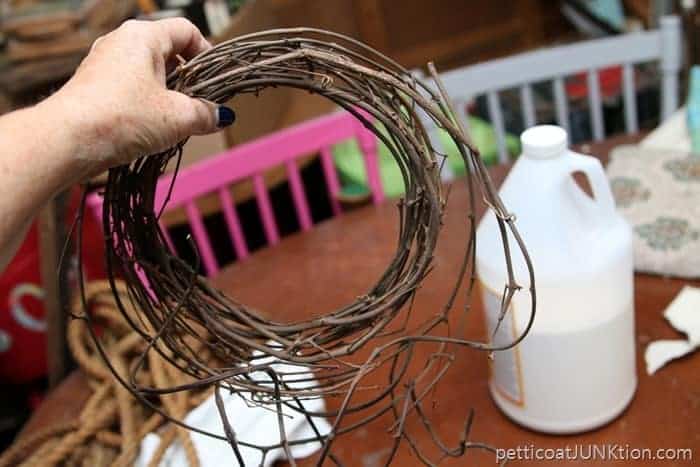 I kind-of like the unstructured look. Bits of grapevine hanging everywhere.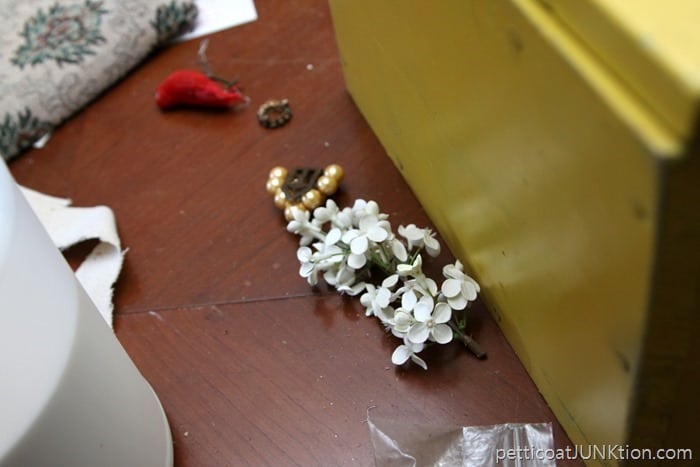 Next I spotted the bit of flower stem on the table.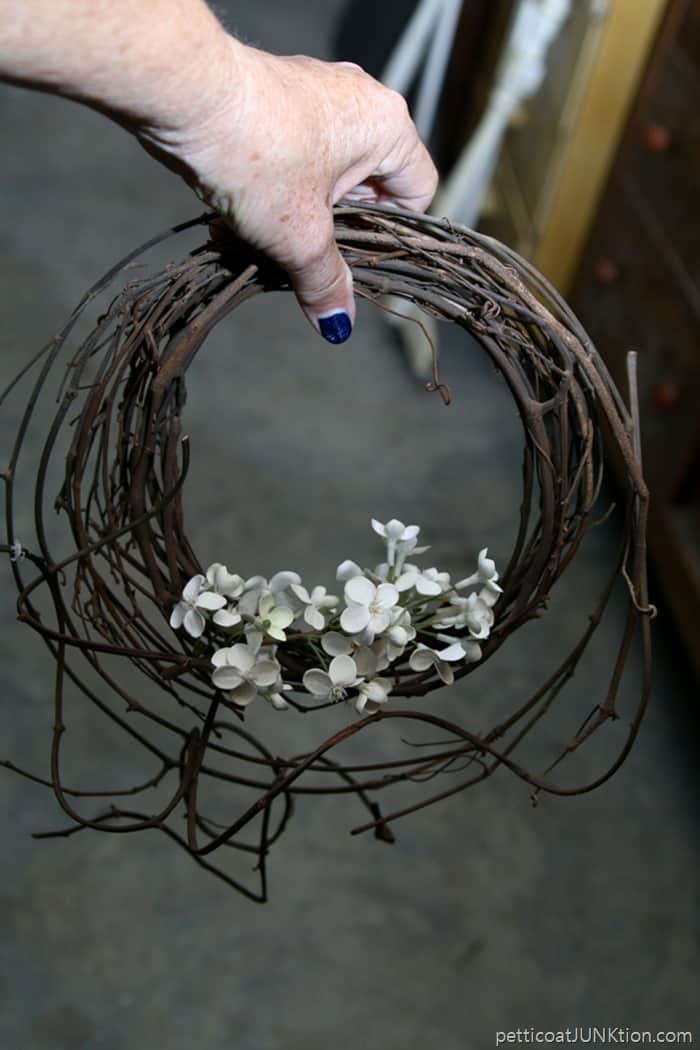 Put the two together. Ta-Dah. See how easy that was. Some of my favorite home decorations are bits and pieces of stuff just thrown together.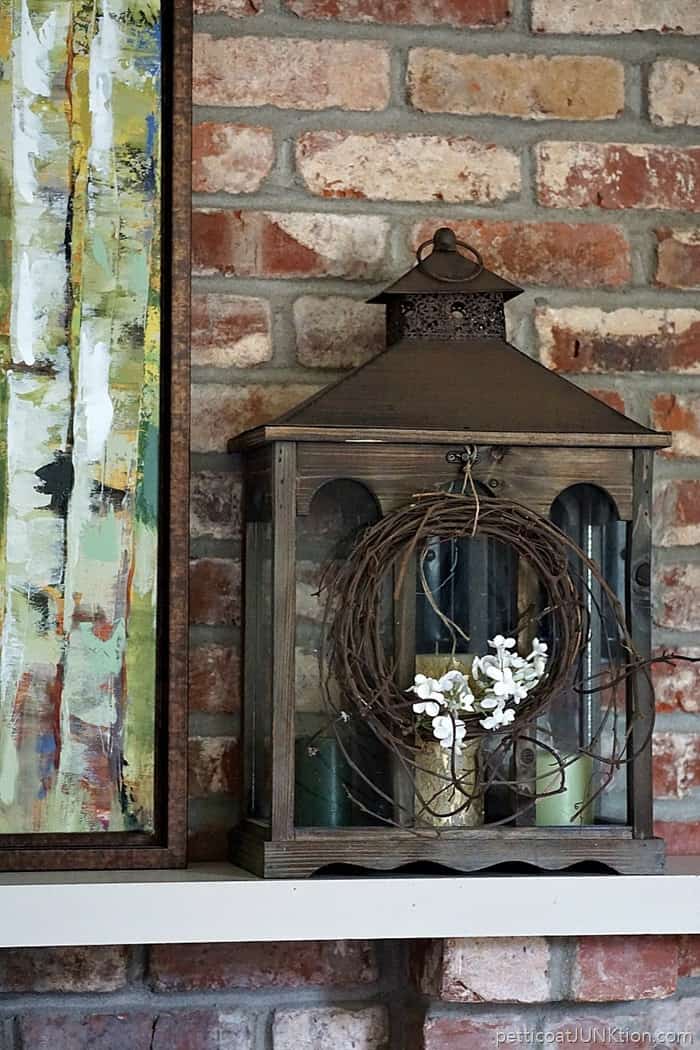 Now I had to find a place to hang it because it is just too darn cute. I decided to hang it over the painted canvas on the mantel. But new plan. I wrapped twine around the wreath and hung it on the candle holder on the mantel. Perfect.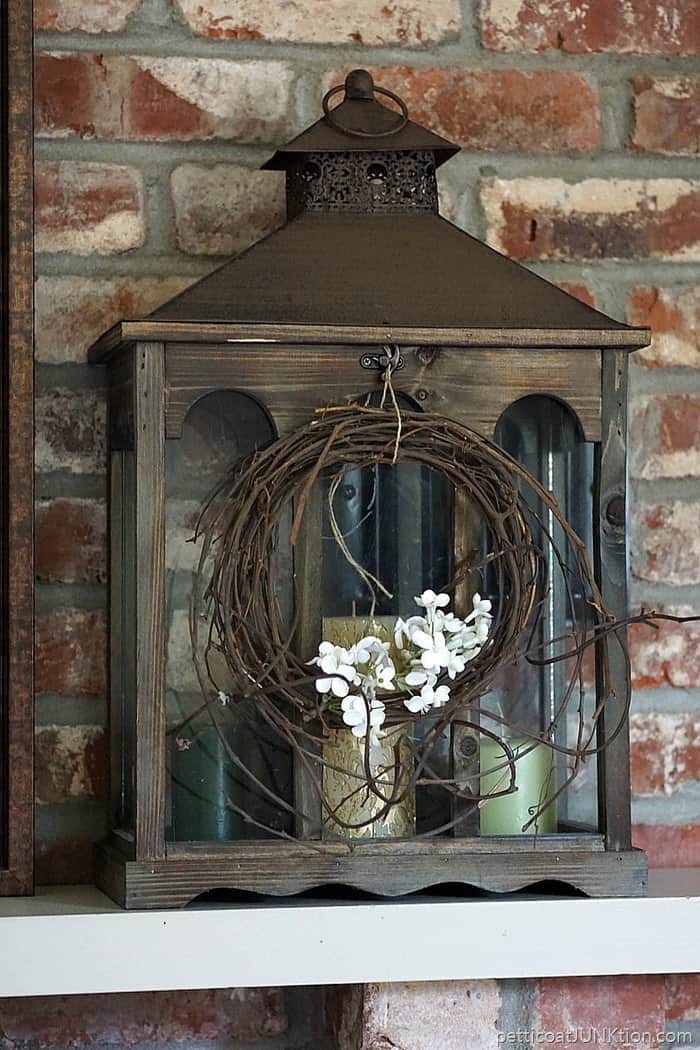 Well, I think it's perfect but you guys may not. I'm kind of an asymmetrical, not in to perfection, type of girl.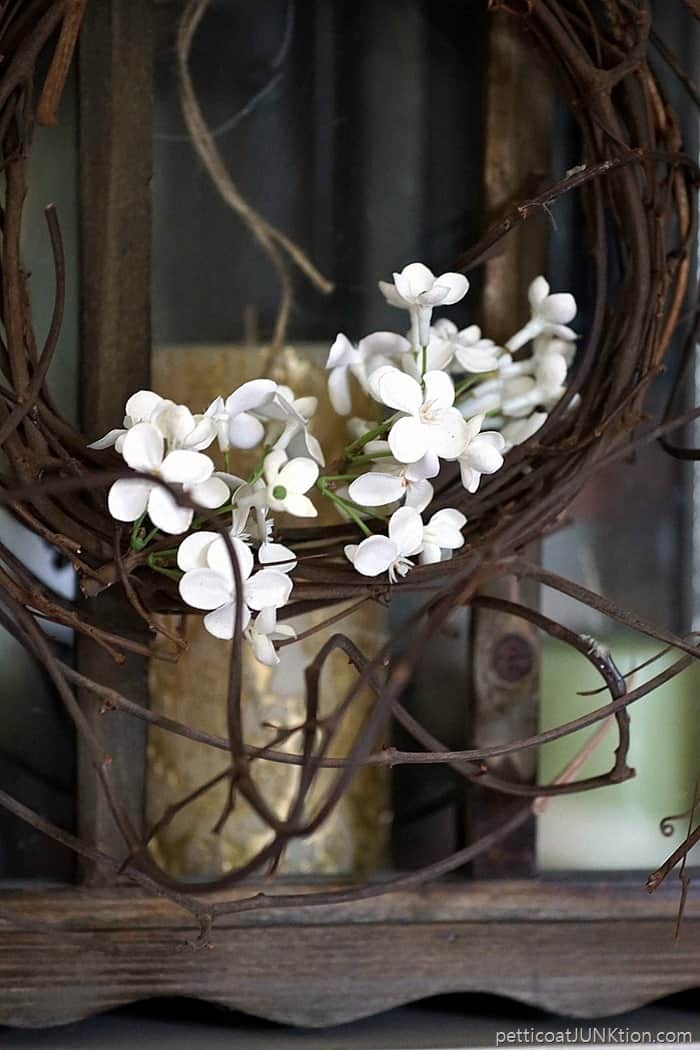 The simple wreath makes me smile and that's a good thing. I'm even doing the happy dance.
You don't have to spend a lot of money or buy fancy stuff to decorate your home. Look around the house, shed, garage, workshop and see what goodies you might find.
Don't forget to enter the two giveaways I have going this week. For the stencil kit giveaway click here….Stencil Giveaway. For the Craft Supply Giveaway click here….Craft Giveaway.

Have a great day!